June 23, 2020
Make sure you leave adequate space in your bag to take home wonderful souvenirs from Lefkada island!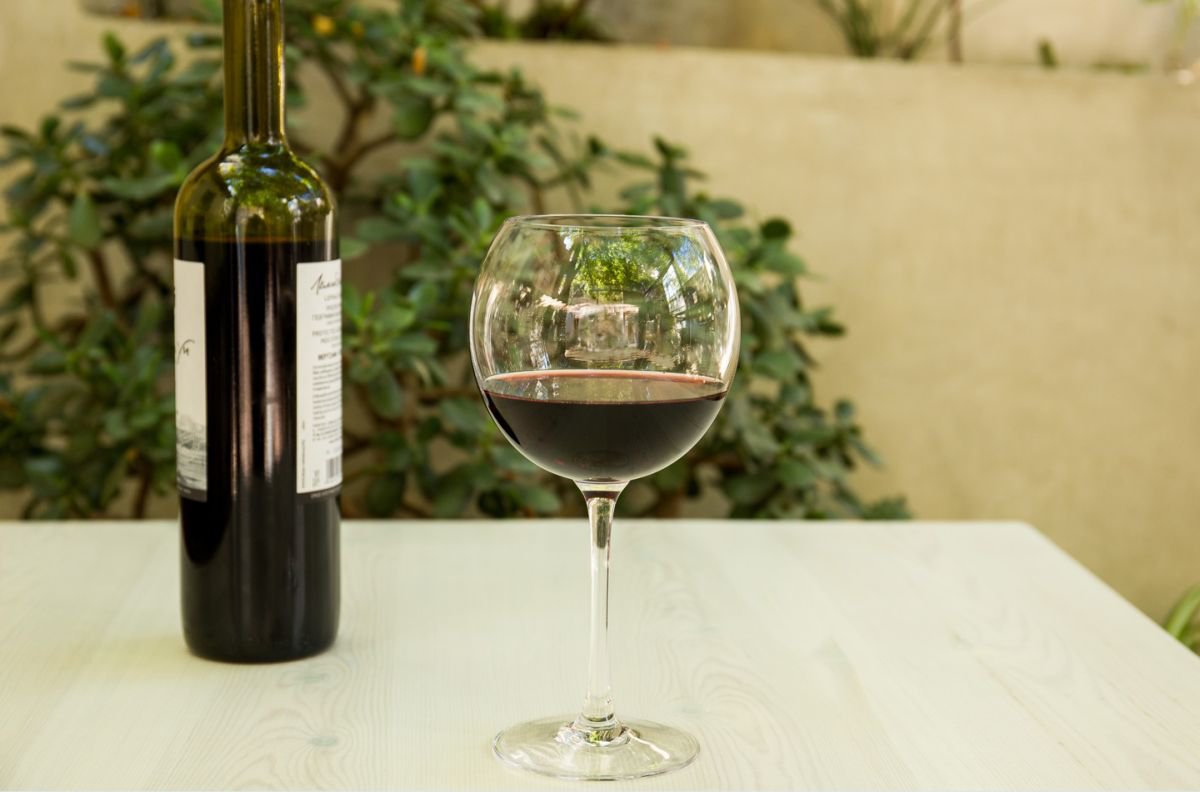 Undoubtedly, the most popular (drinkable) souvenir is a glass of a delicious local wine. Lefkada has two varieties: white Vardea and red Vertzami that will satisfy your finest gourmet desires.
Bottles of really good local wine can be found in the shops that sell traditional products and in the De Blanck Wine Shop. A great idea is to combine your shopping with a winery tour (and wine tasting of course) in the Lefkas Earth vineyard and winery. Cheers!
A notebook from Fagottobooks bookshop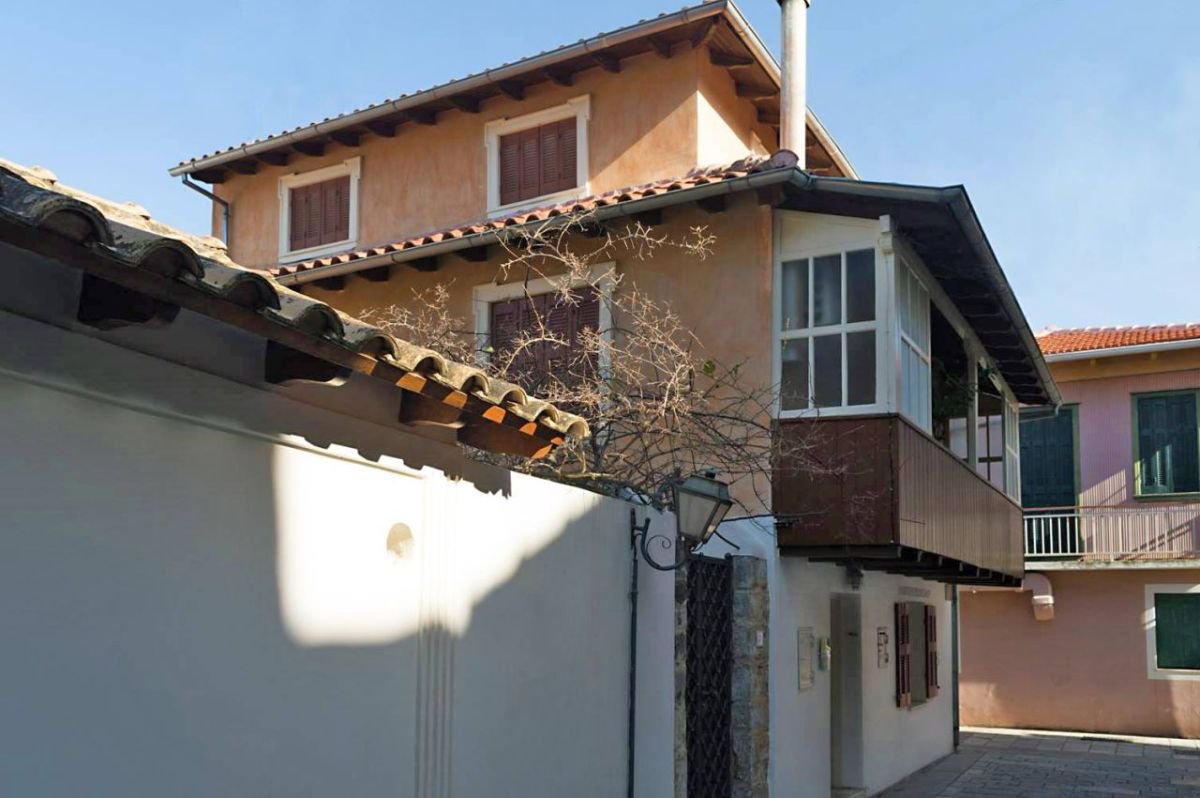 Fagottobooks is a super-cute little bookshop in a lovely alley of Lefkada city. It is hosted in a renovated traditional Lefkadian house and has a beautiful yard where expositions and workshops are being organised during the summertime. Here you can find a carefully curated selection of literature, fiction, music and art, children's and philosophy books, as well as books about Lefkada and the Ionian islands, maps, educational toys and music instruments. Our favourite souvenir is their amazing selection of fagottobooks notebooks-flip books.
Handmade Lefkadian Traditional Embroidery-Karsaniko
If you want something really special to buy as a souvenir from Lefkada, then ''Karsaniko kedima'' is the ideal choice for you. Karsaniko embroidery is a special technique of exceptional aesthetic and artistic value seen only in Lefkada. It was created by Maria Standraka, a lady who lived in Karya village and created this stitch after an accident that paralyzed her hand (there is also a museum dedicated to her art in Karya). You can find them in some shops in Lefkada town but mostly in Karya village.
Honey & honey products from Lefkada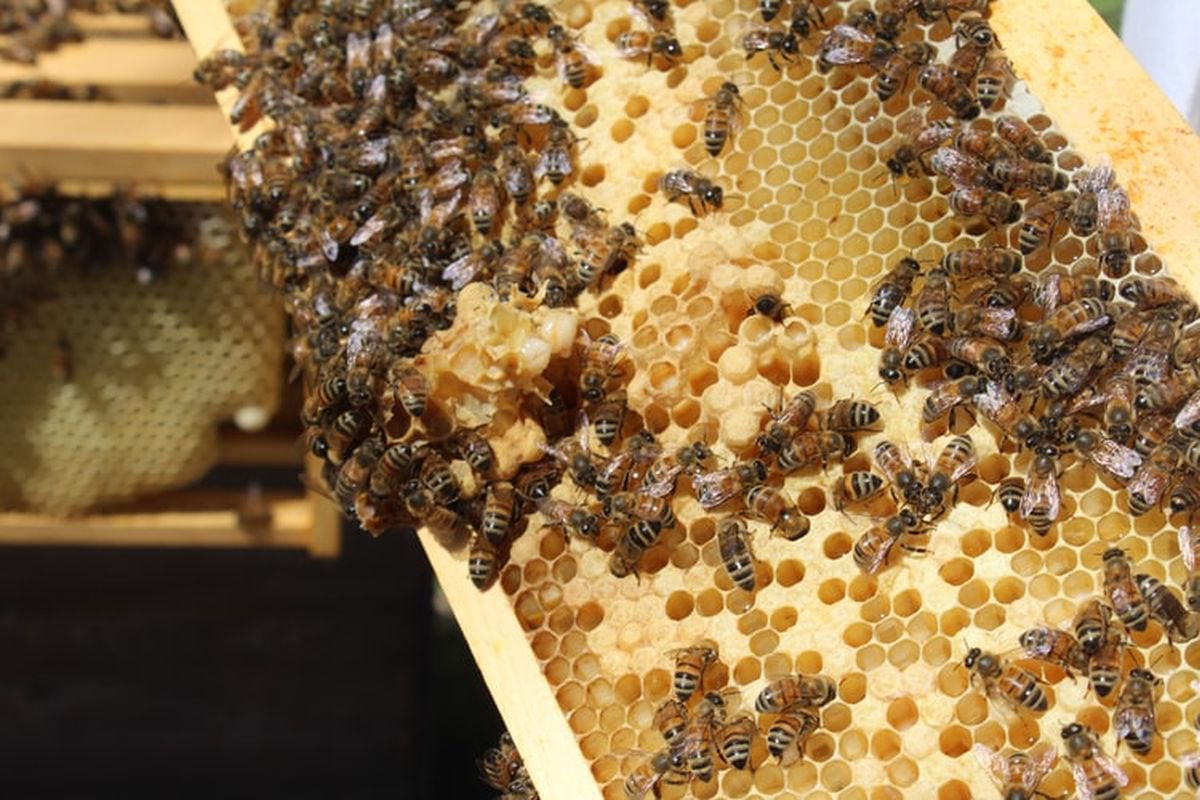 You can't leave without tasting this unique golden nectar that is mainly being produced in Athani, a small village close to Porto Katsiki. In Lefkada island you can find delicious varieties including thyme, pine or flower honey. A small jar will easily fit into your suitcase so you have to take some home with you to drizzle over your yogurt. If you want to try something different choose pasteli (the perfect energy bar), a Greek traditional type of nougat based on sesame and honey.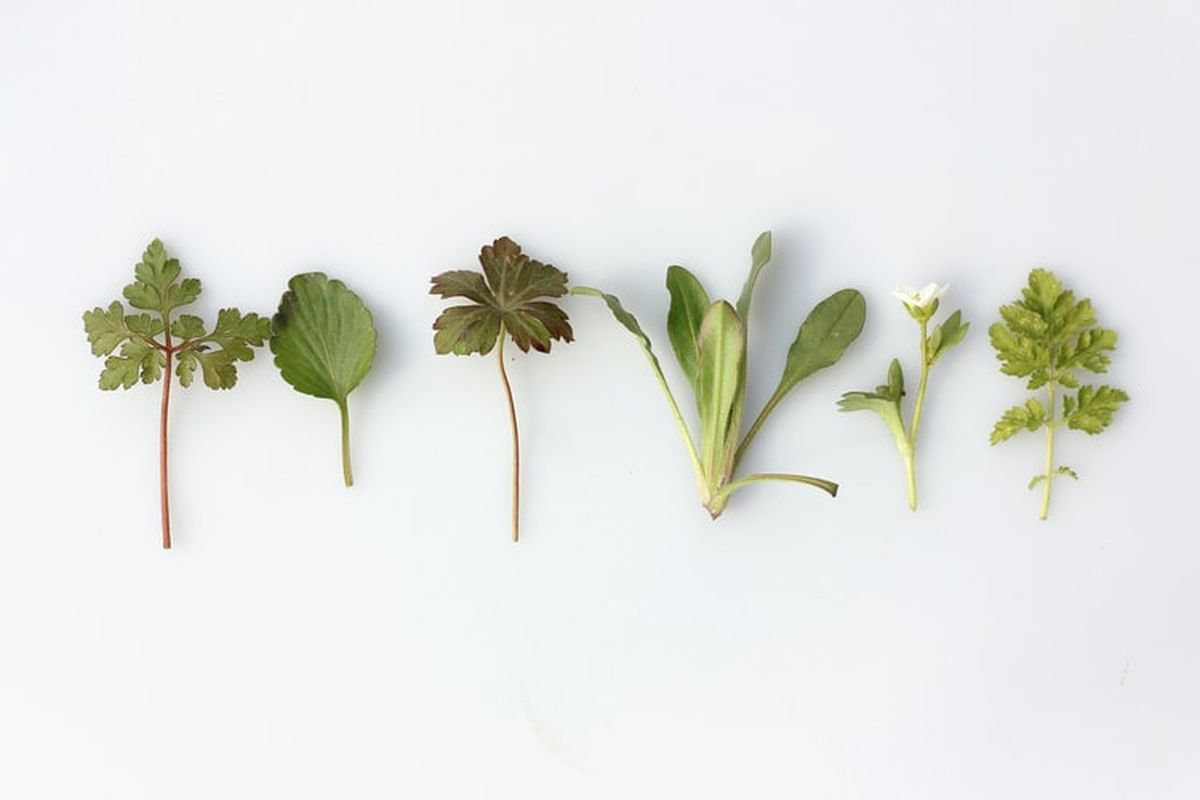 There is a significant variety of aromatic herbs and medicinal plants flourishing on mountain slopes and green fields in Lefkada. Used since the ancient times, herbs from Lefkada will flavour your dishes or be used for medicinal purposes. Try the classic greek mountain tea aka Tsai tou Vounou which is a great remedy for colds or buy some oregano, thyme, marjoram and rosemary for a burst of Greek flavour in your food. Take a taste of Greece home with you!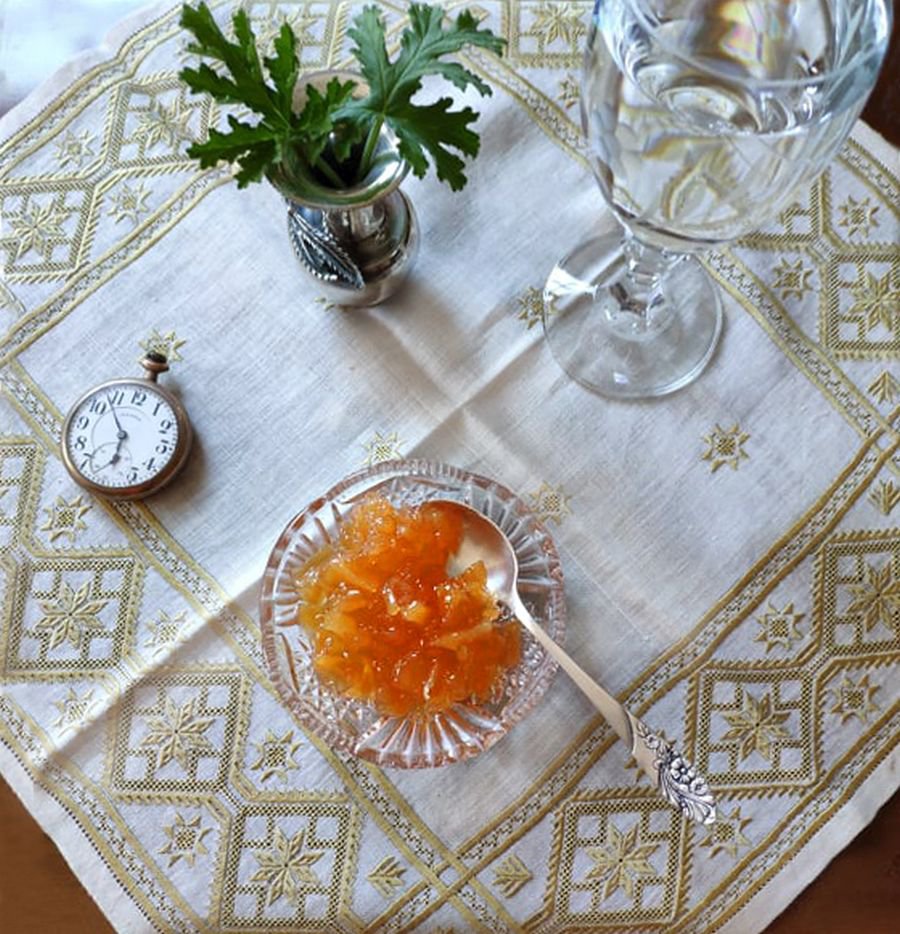 Spoon sweets aka Glyka tou koutaliou, are mostly fruits or vegetables, cooked in sugar with herbs and preserved in heavy syrup. Sugar is a natural preservative so they can stay good for a long time. Linked with hospitality and welcoming, spoon sweets are a typical treat all over Greece and are usually offered to guests served by the teaspoon in a small dish accompanied with a cold glass of water and a nice Greek coffee. In the shops that sell traditional products, you can find almost every flavor of spoon sweets from bergamot and apricots to rose, walnuts and kumquats. Remember that spoon sweets can also be used as toppings on ice cream or yogurt.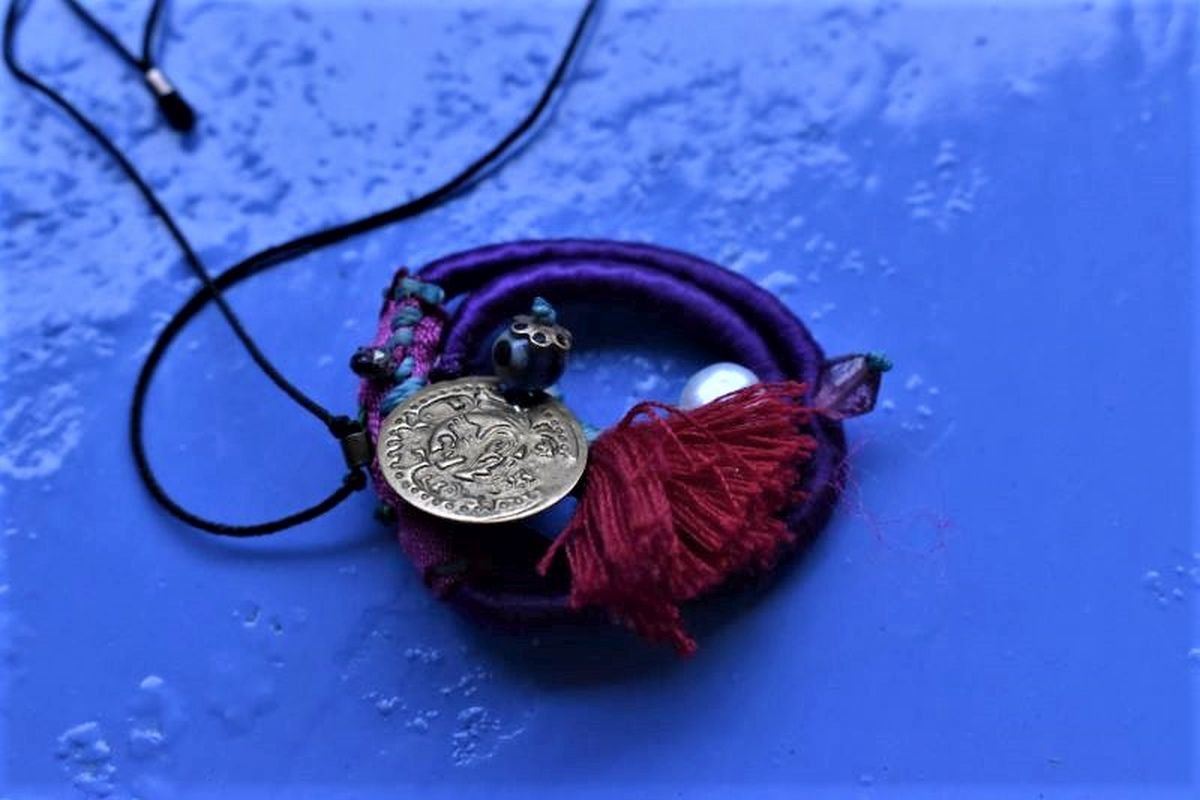 Evil eye, also known as 'mati' is deeply embedded in Greek culture and is the most common ancient superstition which dates back to Classical antiquity. Actually it is a curse thought to be given by a malicious glare that can cause bad luck. It is believed that if you wear any object with an evil eye bead or mataki, this will keep away evil eye from you. Find your own, elegant evil eye in these amazing souvenir and jewellery shops.
A cookbook with recipes from Lefkada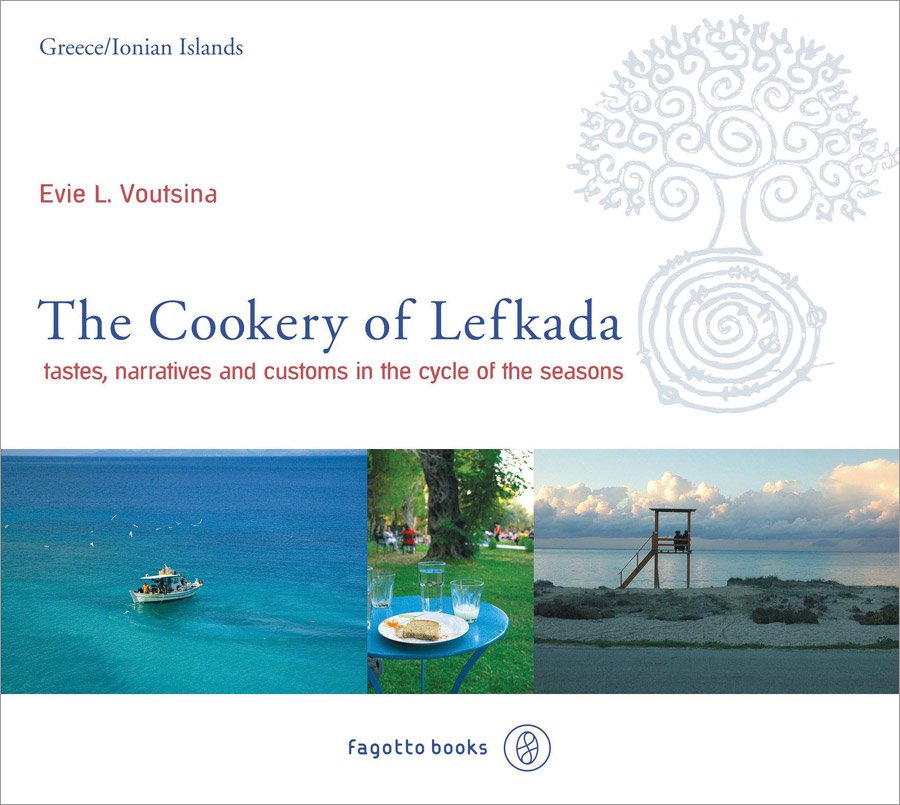 If you are looking for authentic and original recipes from Lefkada, if you want to learn how to make by yourself some of these amazing dishes you have tasted in the local tavernas, we found the absolute recipe book, which is full of delicious dishes from Lefkada island. The book '' The cookery of Lefkada'' is written by Evie Voutsina, a lefkadian author. Her search does not stop at writing down recipes. She is interested in the techniques of food preparation, the conditions of life, the human aspect and all the 'little touches' that give each dish its particular taste: everything that constitutes the ethos of food. In the end result, while collecting recipes and listening to the stories around them, Evi Voutsina's work is also folklore: the axis of her books is the turning seasons, the rhythms and harmony of nature; the leading role is the essence of Greek cooking (and more broadly, Mediterranean cuisine), which is the measure of it all.