May 18, 2021
In the village of Drimonas, fragrant laurel, shimmering green olive groves, snow-white lilacs, purple Judas Tree blossoms and myriad flowers poke capriciously through stone wall crevices and ruins, displaying nature's overwhelming power in this hallmark of serenity. The settlement is named for the lush oaks that embrace its well-preserved cobblestone paths, dry-stone walls and clay-roofed slate houses. Up until the 1960's, the village was known as Lower Exanthia, conveying thus its relation to Upper Exanthia (now Exanthia) and was renowned for its skilled vine cultivators.  In the 1960s and '70s, Drimonas was slowly abandoned by residents who sought better living standards in the United States, Australia and Greece's urban centers.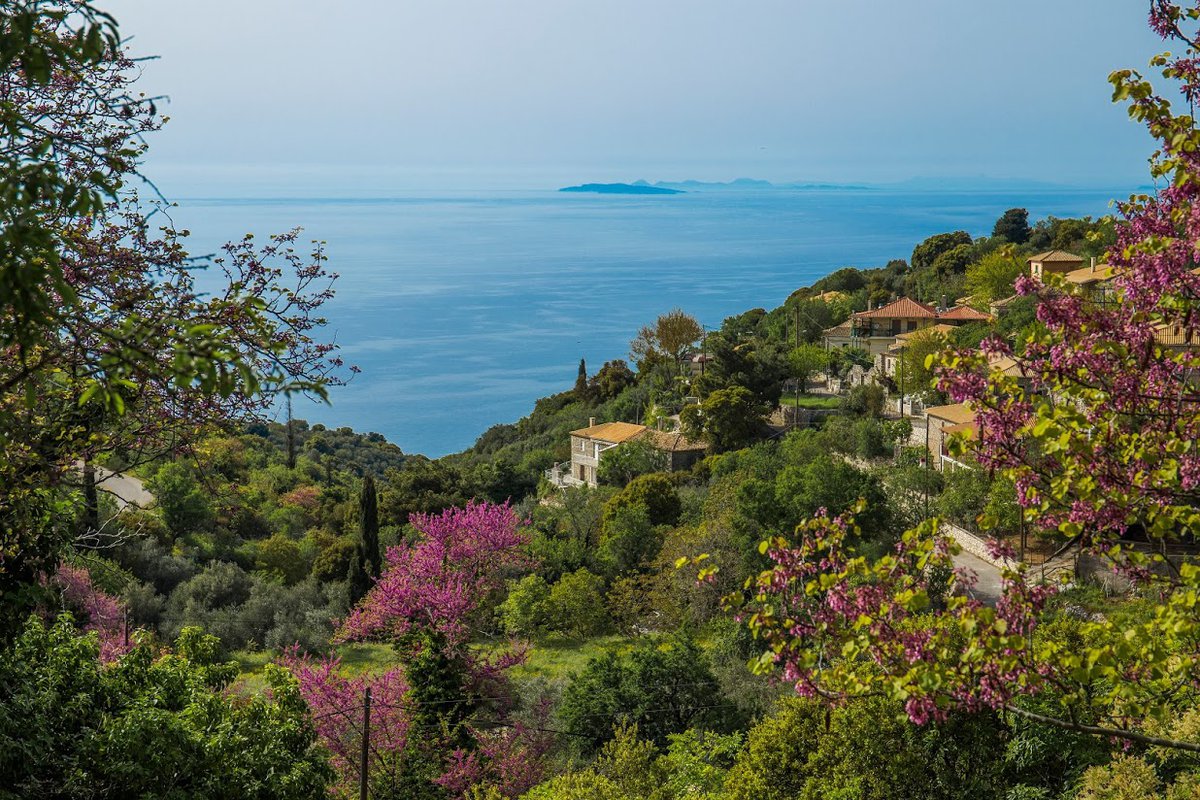 Thanks to the island's bolstering tourism sector, many of the old houses were renovated in recent years, always in strict accordance with local architectural heritage. They now enjoy a second life as romantic lodges and charming villas, making the region a first-class destination for nature lovers in search of authentic and refined travel experiences.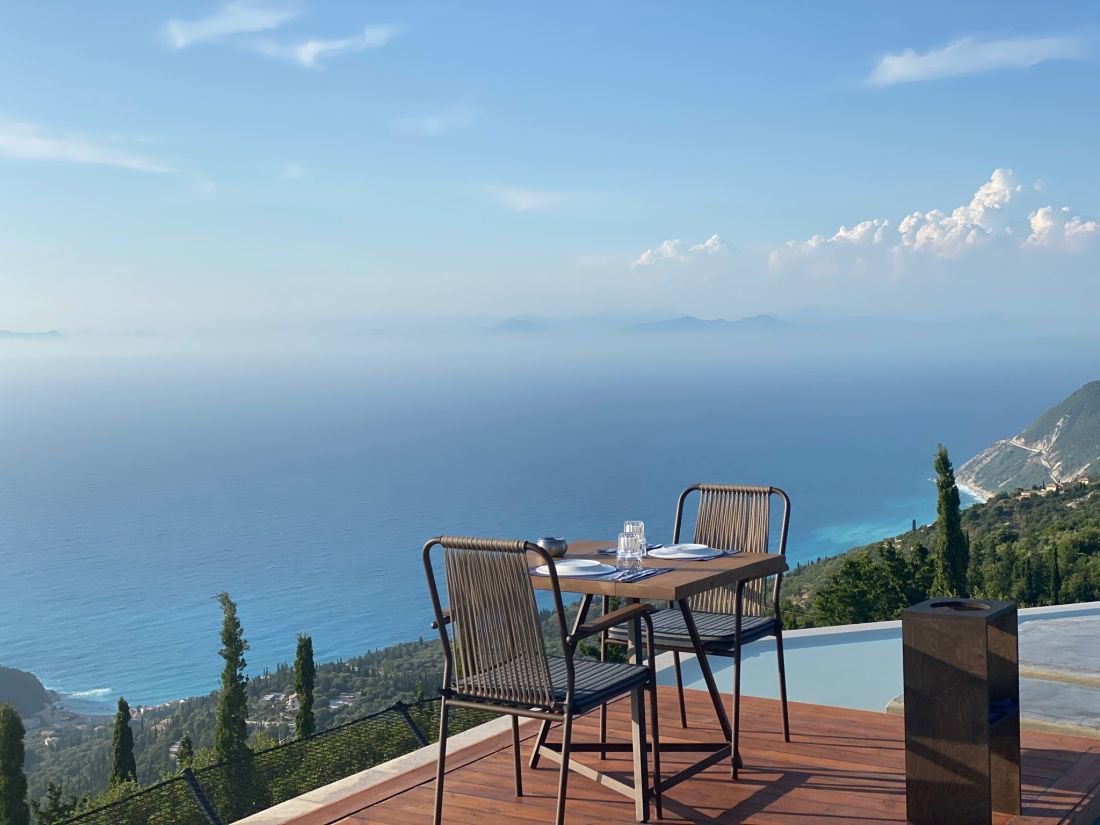 Nonetheless, the village's secret asset isn't nature in full bloom, but its exceptional view of the Ionian Sea. A sunset cocktail at Lefkada's emblematic bar-restaurant Amente will convince you that Drimonas is a place of exceptional virtue.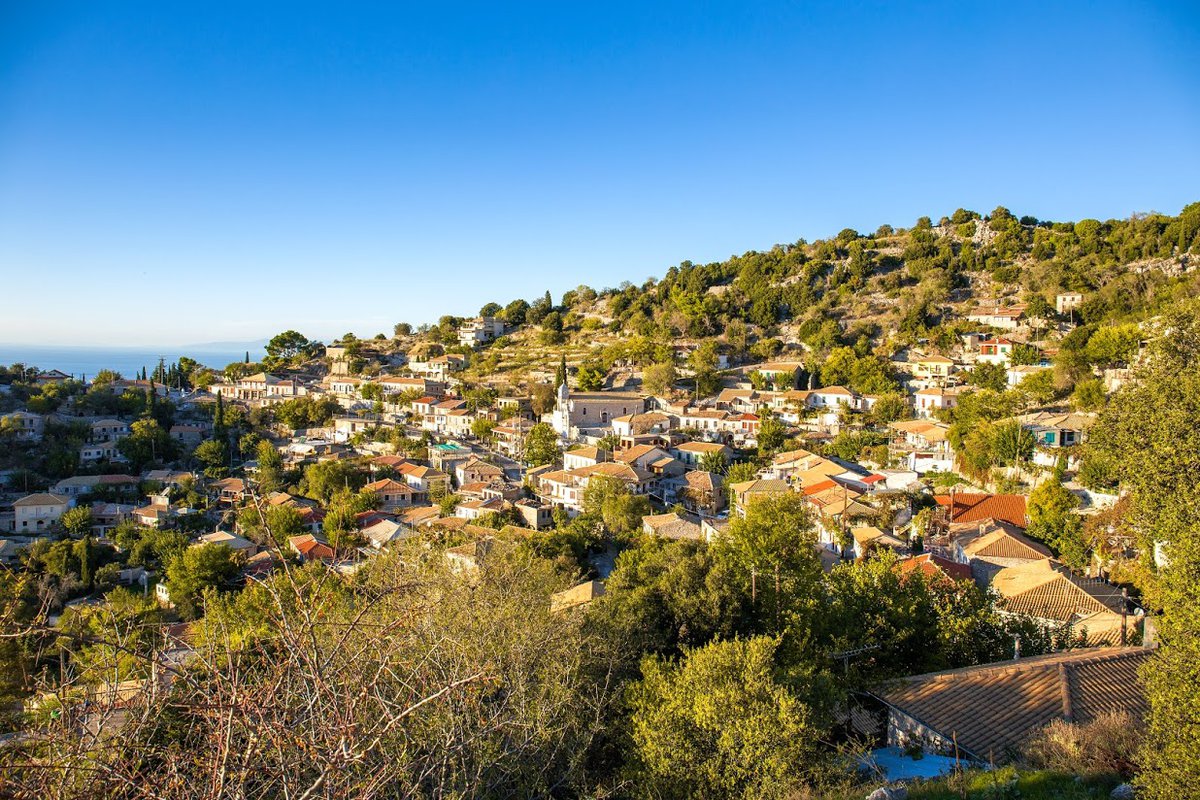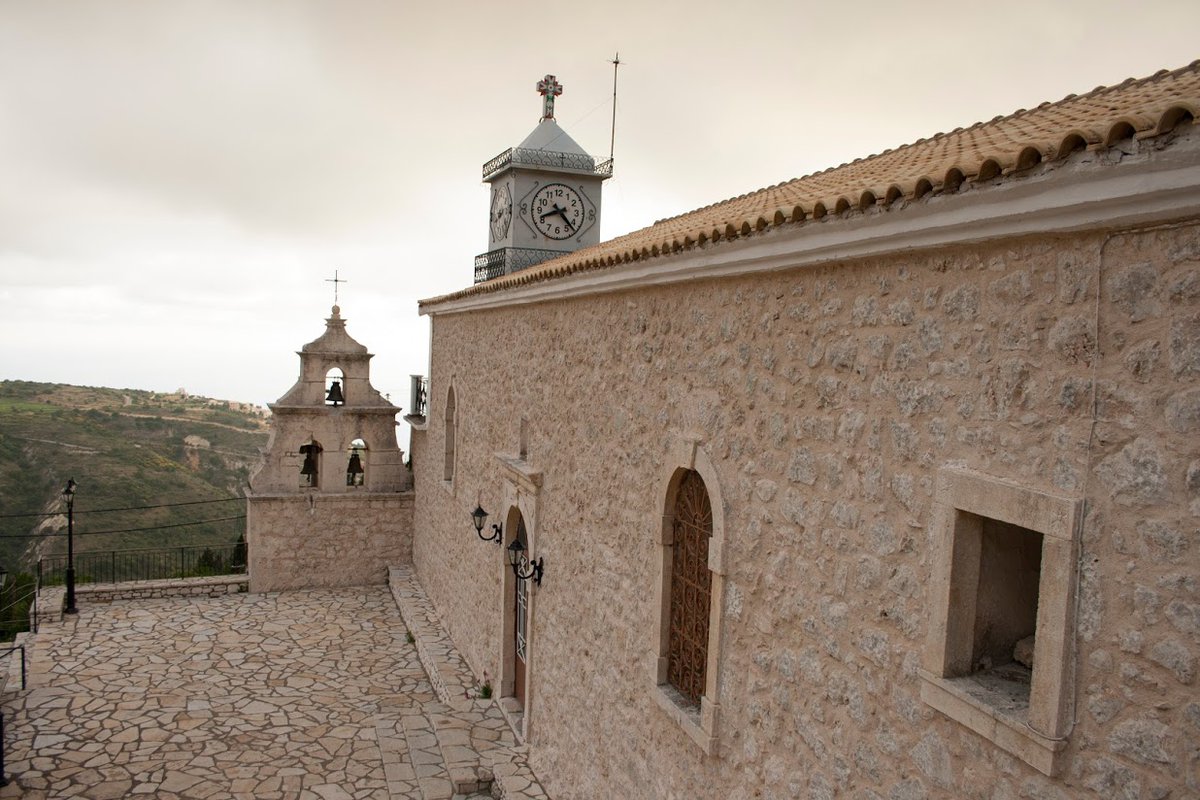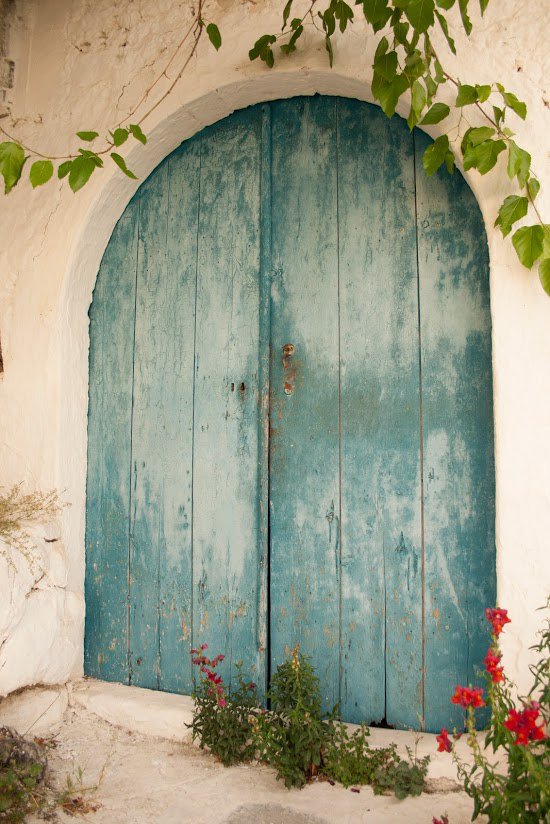 Built amphitheatrically on the slope of Mt. Elati, Exanthia glimmers like unwrought gemstones nested in the arms of the Great Mountain. Charming houses with wooden garden gates awash in sunlight, winding cobblestone paths and friendly residents welcome visitors who come to Exanthia with two things in mind – enjoying the village's laid-back rhythms and experiencing Rachi, the gourmet tavern lovingly created a few years ago by Agathi and Evgenios, a young local couple who have reintroduced us to Greek cuisine in its most "sophisticated" form.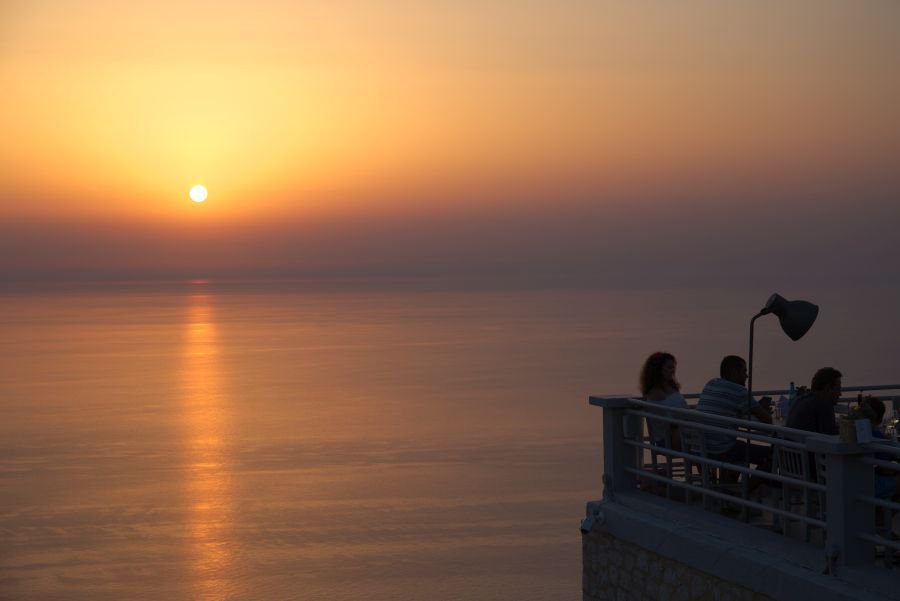 There's no way you haven't heard of this overhung balcony with its mind-blowing view of the Ionian, where you feel as if you're tasting ambrosia in the summer residence of the Olympian Gods. Should you want to marvel at this impressive panorama without dining, you can savor exceptional signature cocktails at the Fly me, sun & stars bar located right next door. If you're looking for adventure, spike your adrenaline by paragliding from this very spot. Should you prefer something mellower, enjoy a coffee, stroll through the village or take a dreamy hike to Palio Chorio, the "Old Village" of Exanthia. This 40 minute route of medium difficulty begins at the village's entrance and traverses vineyards to reach the Chapel of the Virgin Mary where a stunning bird's eye view of the Ionian Sea awaits.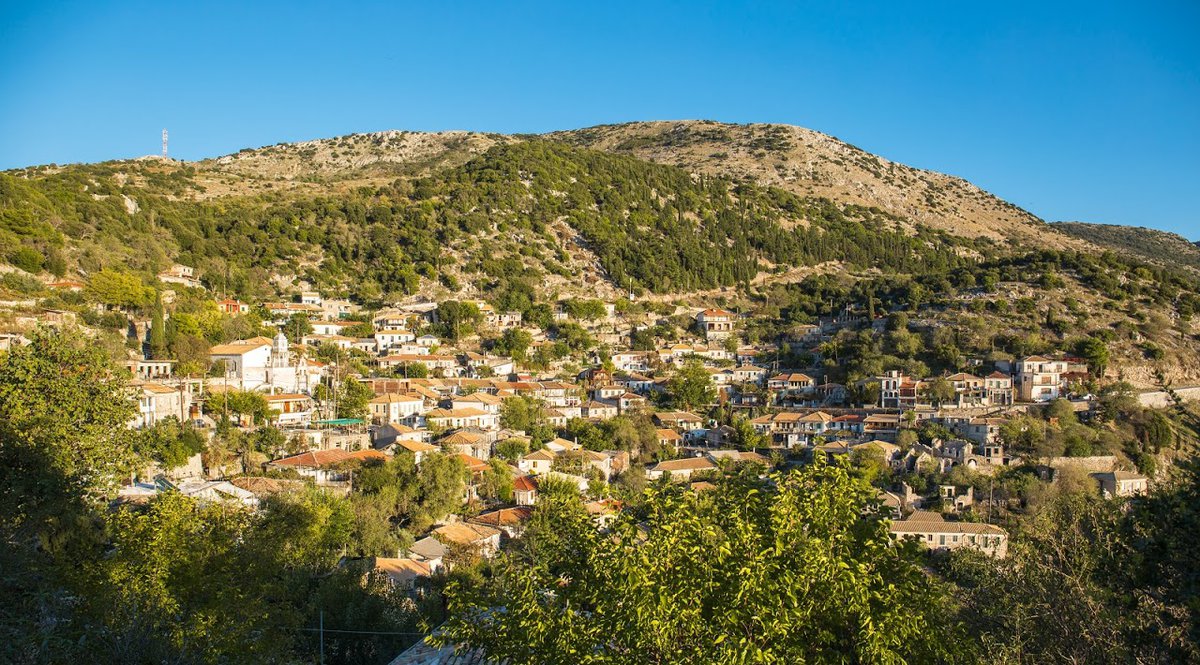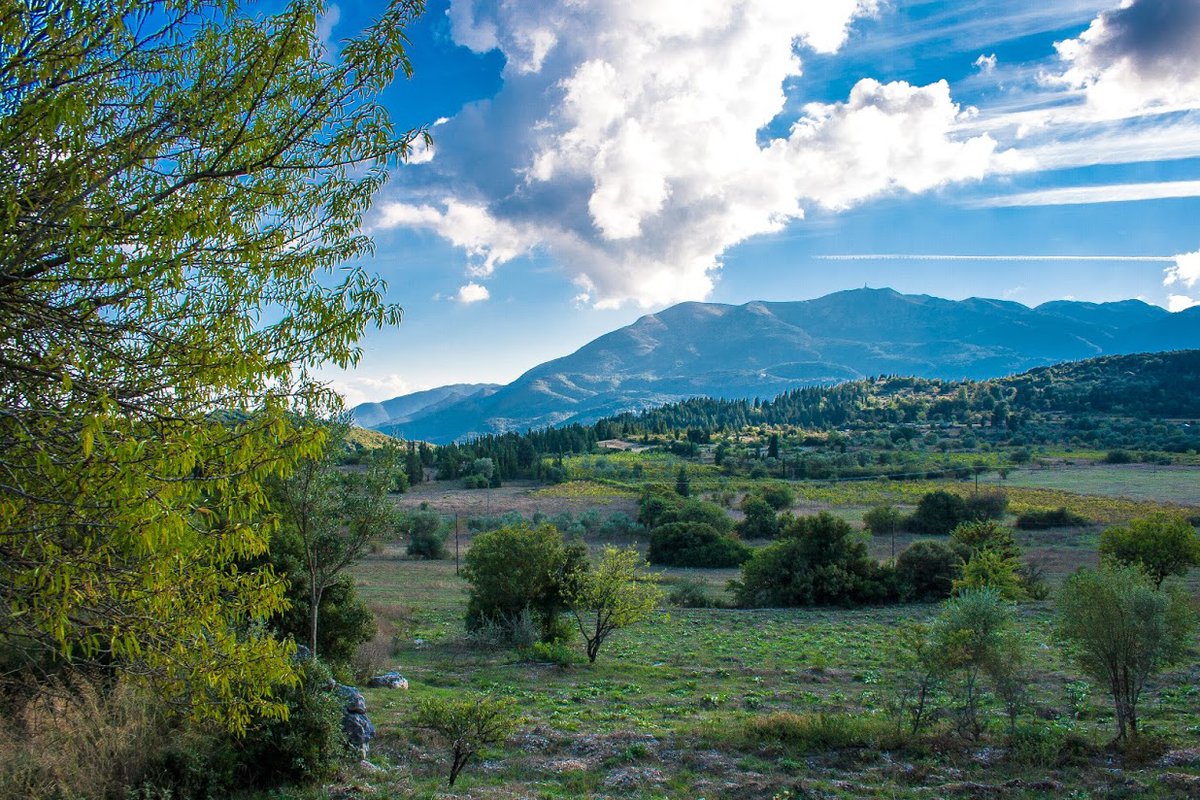 Nestled in mother nature's fragrant embrace, Alexandros is a designated traditional village on the foothills of the gold-hued Mt. Skaros, a glimmering expanse seeped in the scent of oregano and thyme. The clocks seem to have stopped here, where pristine two-storey stone houses are still fitted with oak windows and yards overflow with geraniums and bougainvillea.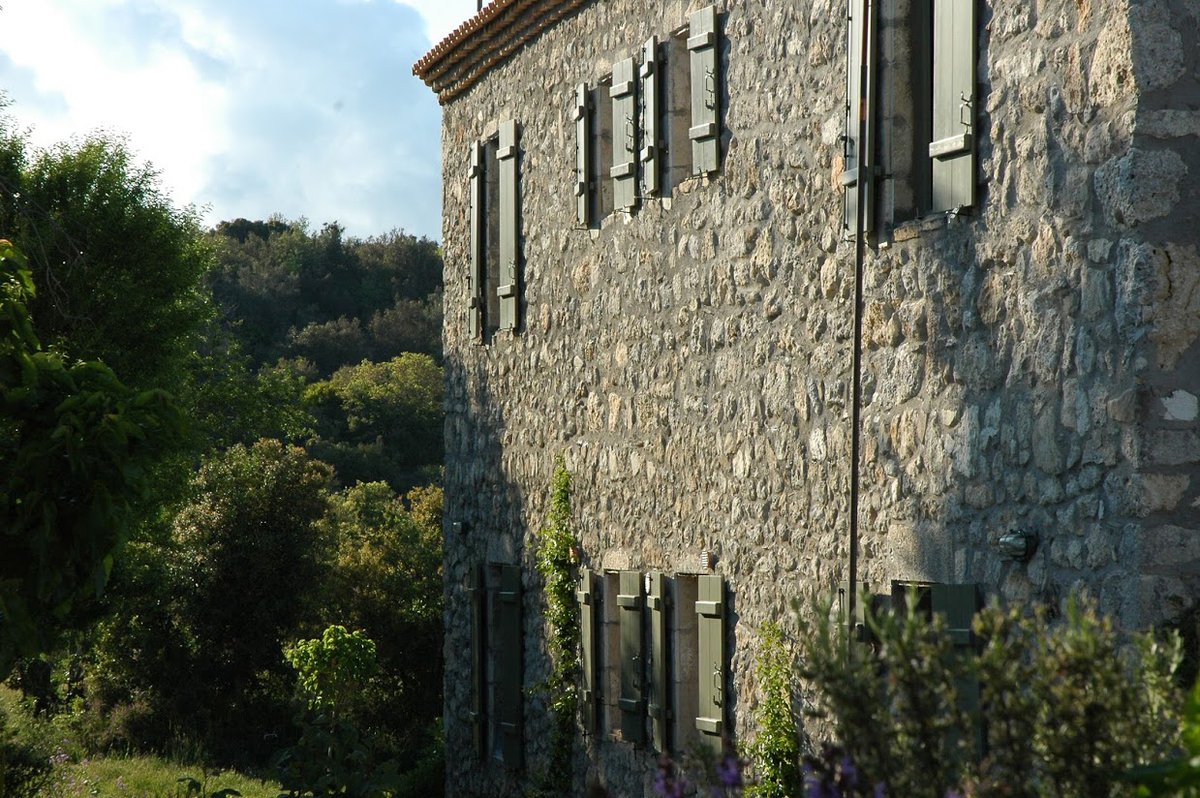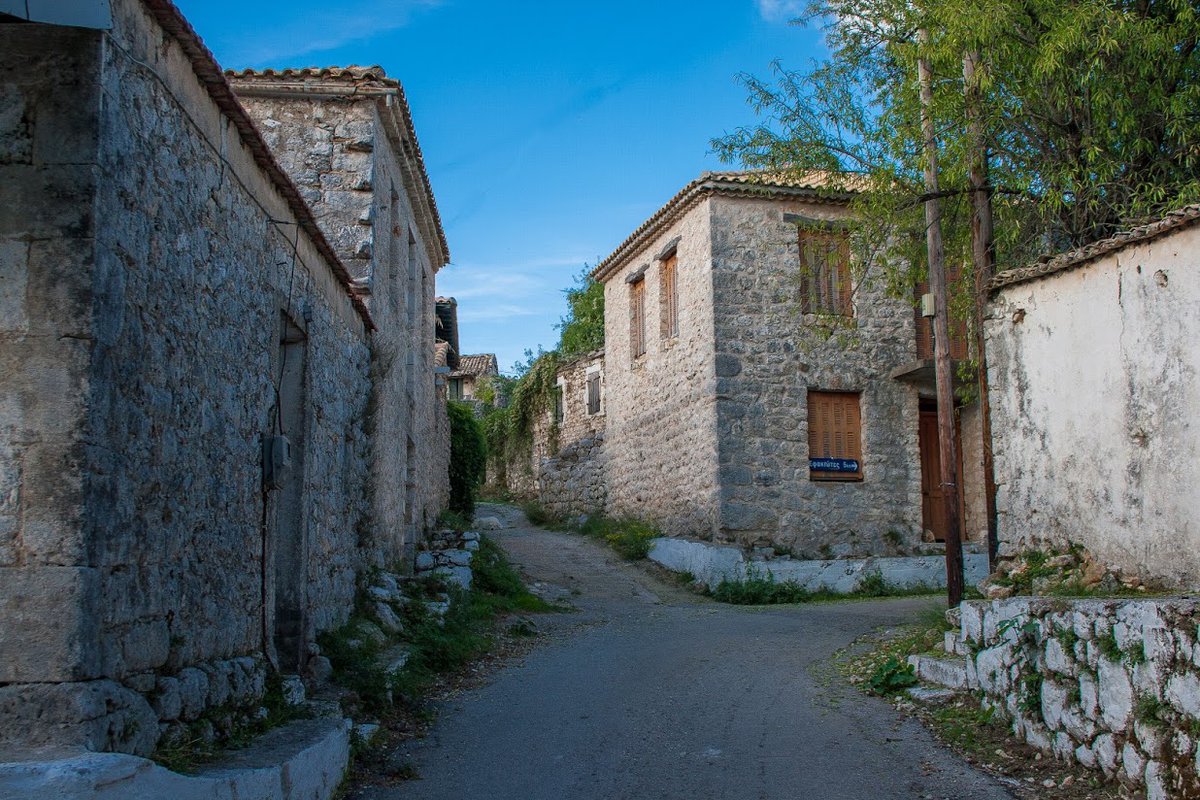 The village dates back to the 12th century, making it one of Lefkada's oldest. Yet the history of its name remains a mystery. Most believe it pays homage to Bishop Alexander who, following the First Council of Nicaea in 325 A.D, devoting himself to ascetism here, in a cave now known as the Hermitage of the Holy Fathers. Others claim the village's name honors Prince Alexander of Serbia, as it's believed its first residence arrived from there.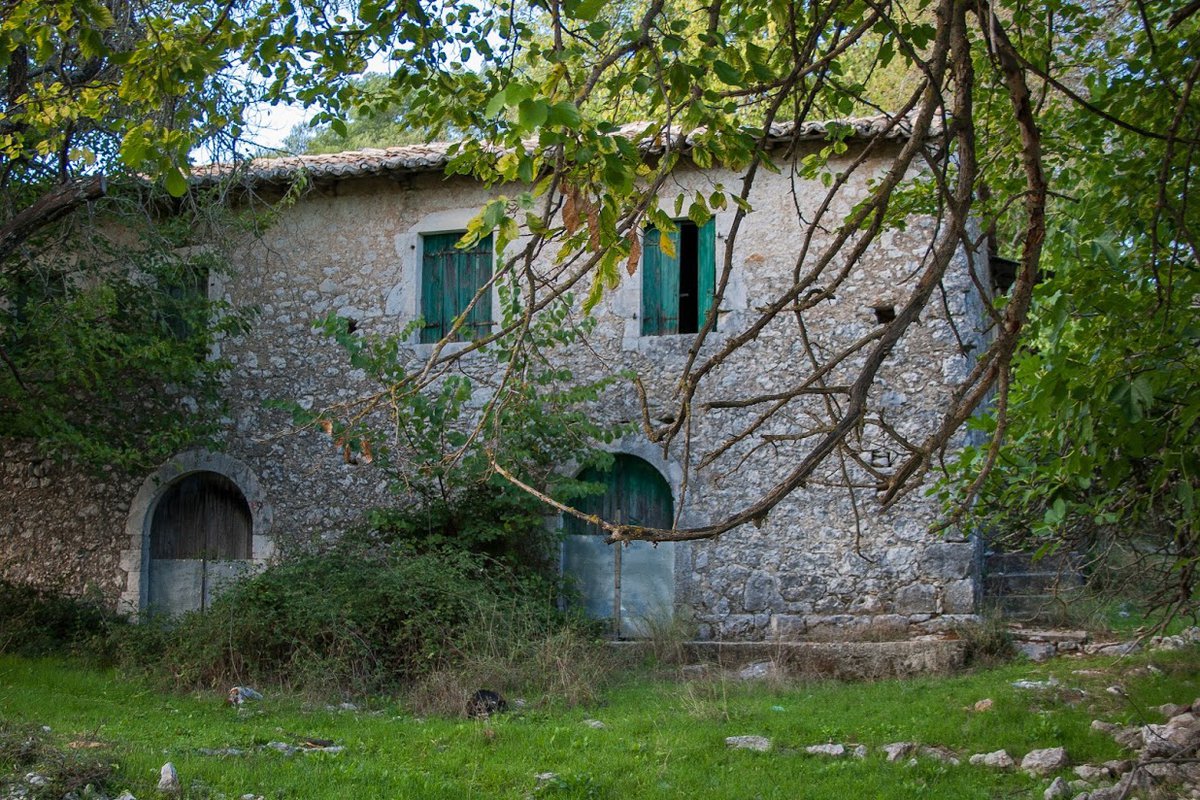 Alexandros was renowned for its virtuoso musicians and singers but also the epic revelries that transpired, at the drop of a hat, in the bustling village square. Today, you'll be welcomed by Spyros, the village's friendly four-legged mascot who's always in the mood to play and enjoy a treat, and who may choose to keep you company for the duration of your visit. If you feel like taking a leisurely walk, visit the nearby Monastery of St. George, the island's wealthiest and most historic abbey, with a spectacular view to Lefkada's northwest.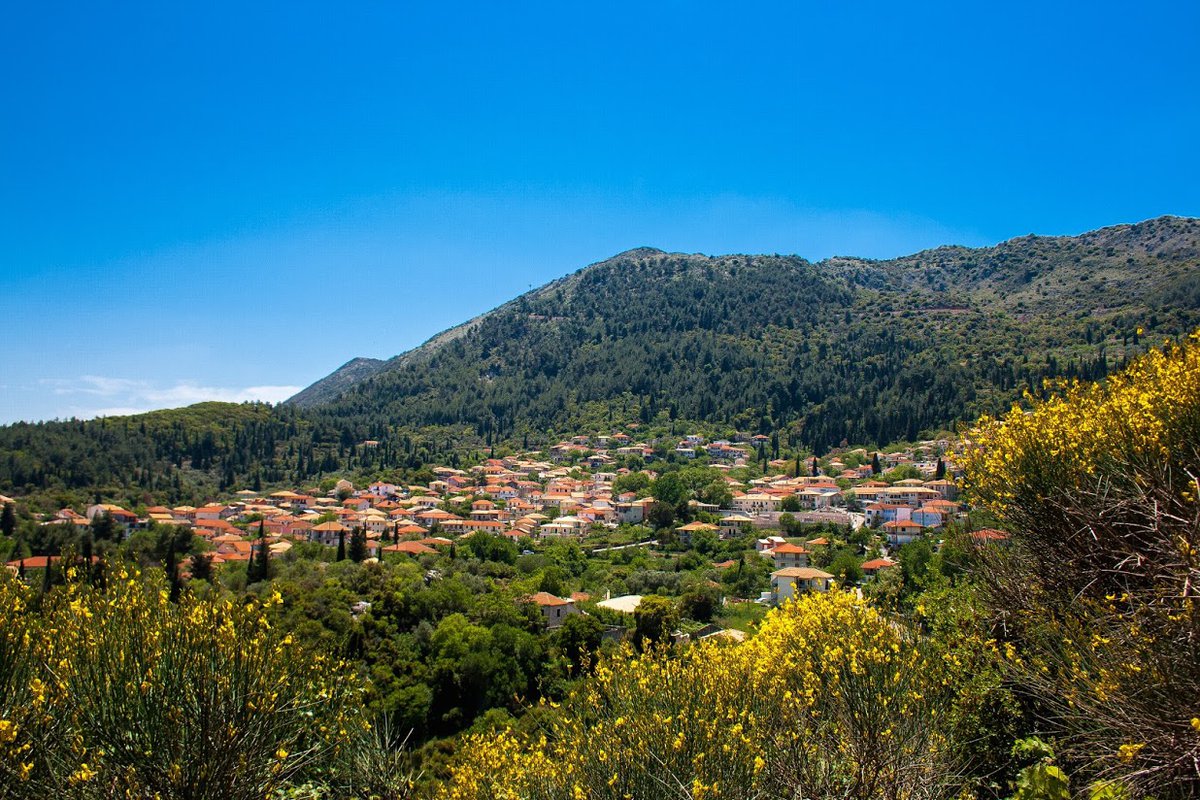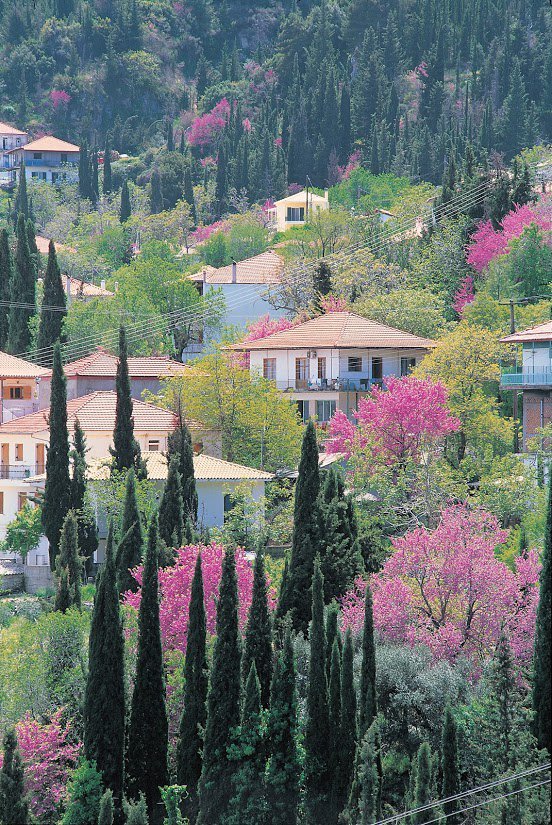 A central village, in all rights, Karya boasts an exceptional climate, making it a perfect escape for the summer months. Cool off under the canopy of the square's age-old plane trees, the ideal spot to savor sips of aromatic tsipouro or delicious vanilla "submarines".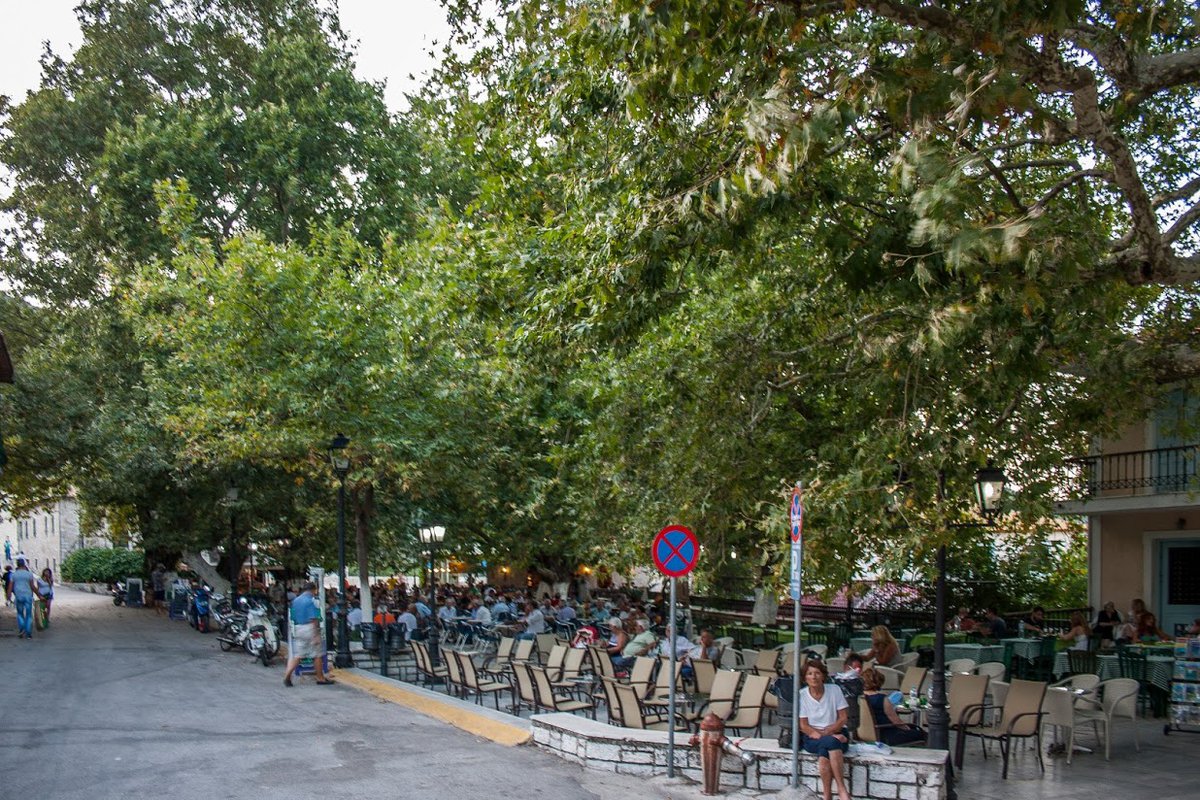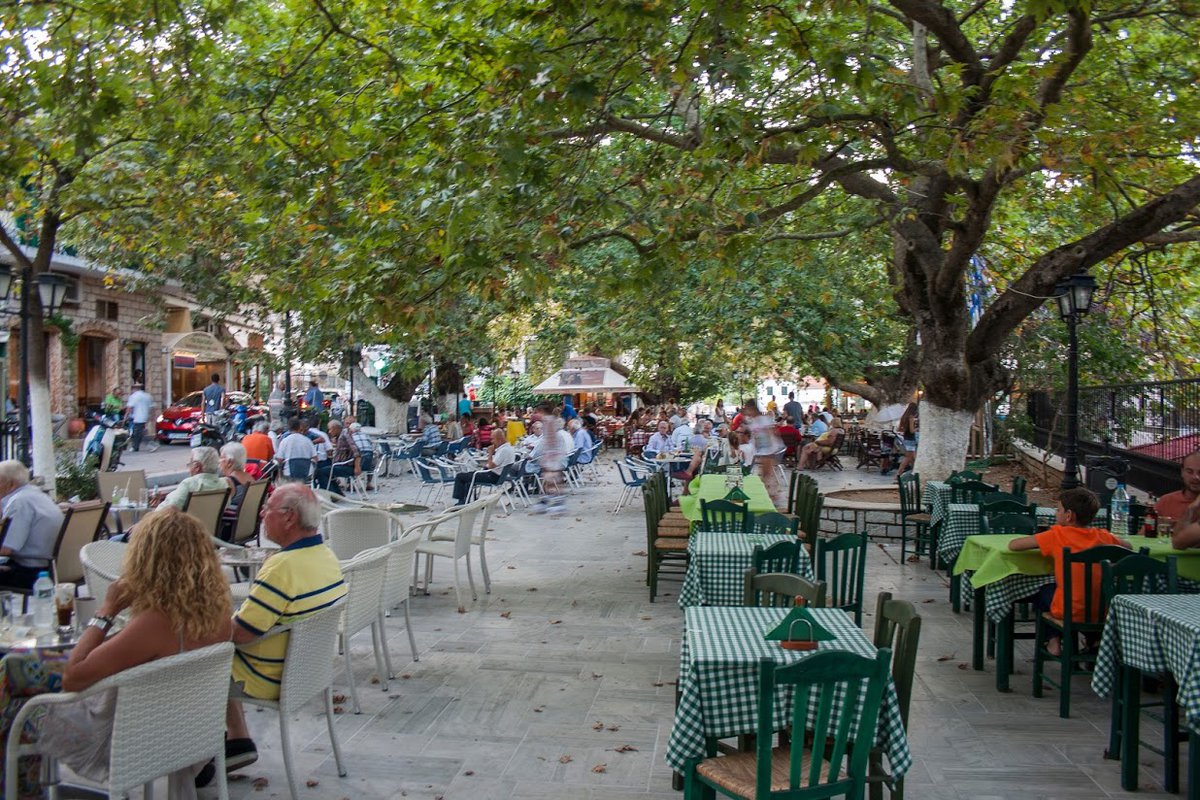 Stroll along the walkways and behold the well-kept stone manors, iconic churches and quaint shops that offer meaningful mementos, including traditional woven and embroidered works. After all, Karya is the birthplace of Maria Stavraka, the woman who, despite severe physical disabilities, invented the unique local embroidery technique known as "Karyan needlework". Bypassing their initial doubts, families from the area quickly realized the unique craft's commercial potential and sent their daughters to train alongside Maria, a decision that proved highly profitable. Their fine handiwork acquired international recognition and adorned thousands of European parlors, even royal manors, at the turn of the 20th century.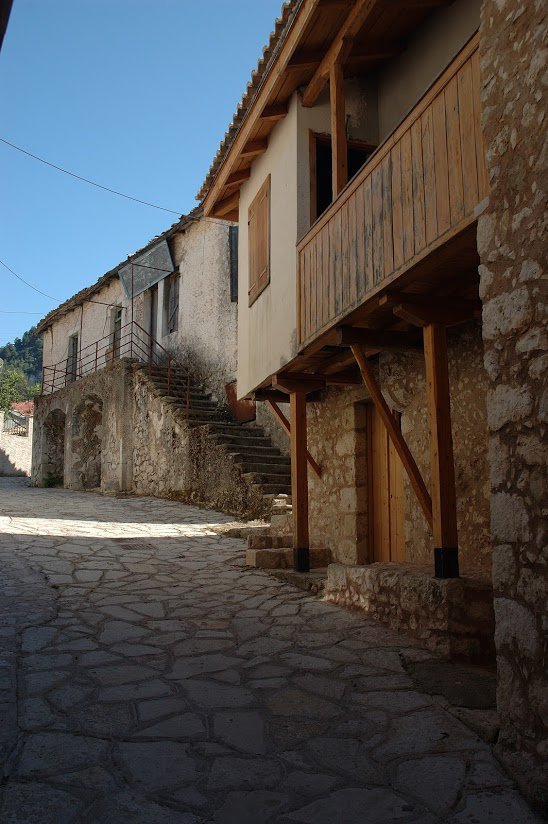 Stop by Karya's Folk Art Museum to learn more about the fascinating life of Maria Koutsochero (Cripple-Hands), as she was known, and admire remarkable samples of her craft. If you're a music enthusiast or audiophile, visit the Museum of Gramophones and Radios, home to an amazing collection of early forms of sound reproduction, radios and records.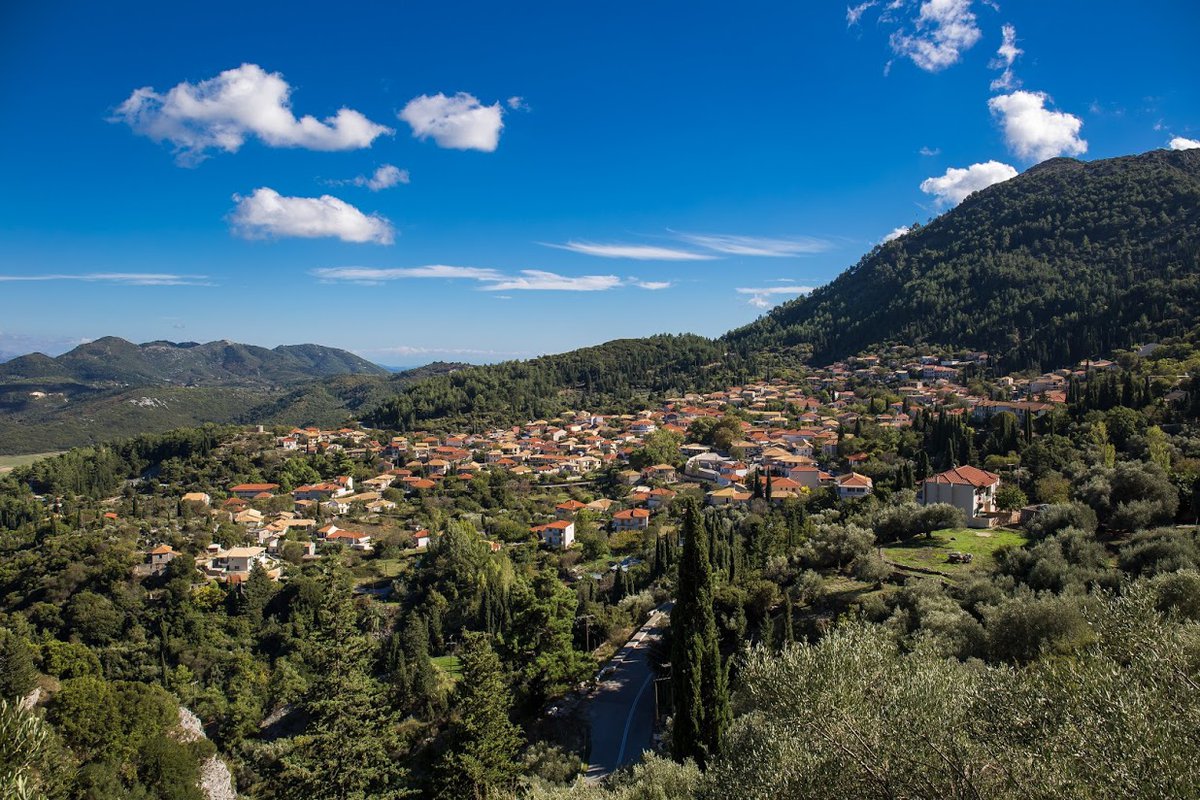 After so much walking you'll surely have worked up an appetite, so head straight to Pardalo Katsiki, a charming tavern with skillfully prepared finger-licking dishes like free-range rooster with macaroni or capreto with rosemary and thyme. If you prefer a vegetable based diet, we recommend the puree of locally grown yellow split peas called fava or the chickpea salad, staple foods that showcase the legumes nourished by this blessed land.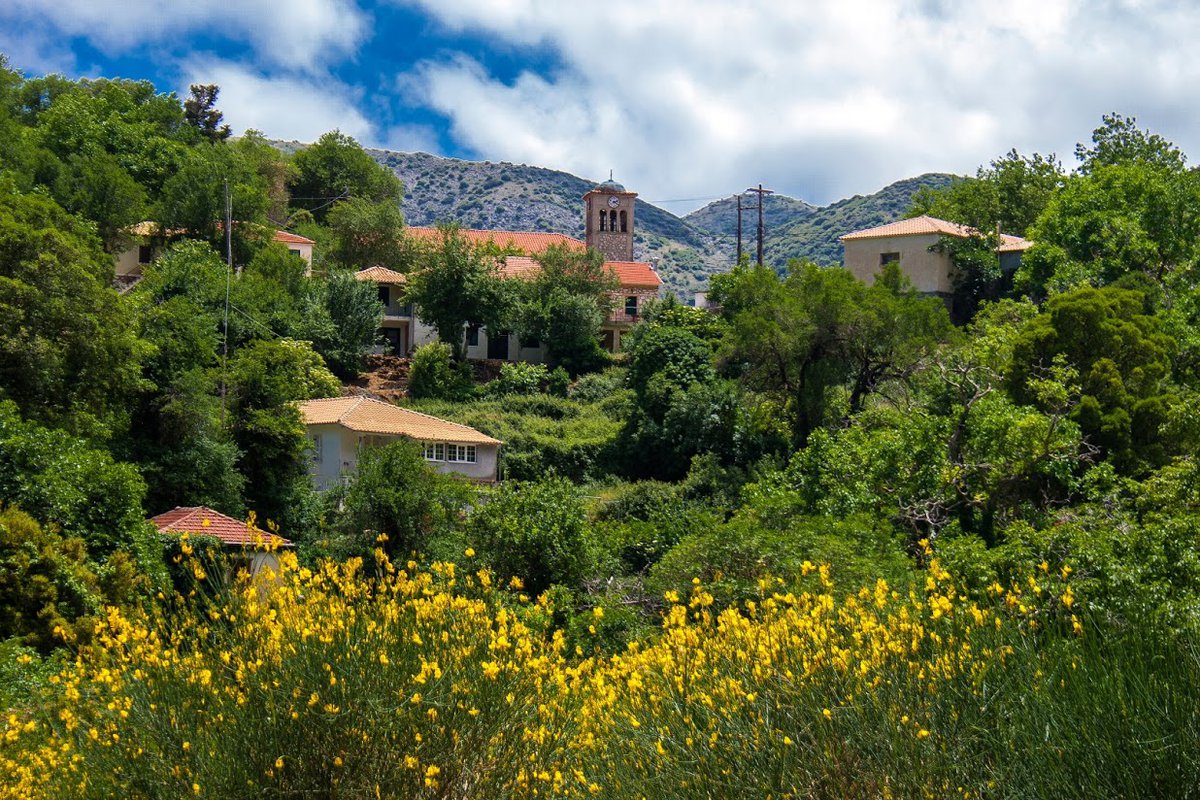 Burrowed, or rather encaged, as per its name, in the hinterland, Eglouvi sits at the highest altitude of any village and is one of Lefkada's oldest settlements. The island's first Farmers Union was founded here in the 1930's while, years later, the village was nicknamed "Little Moscow" on account of its residents' rebellious spirit and their struggles against the establishment.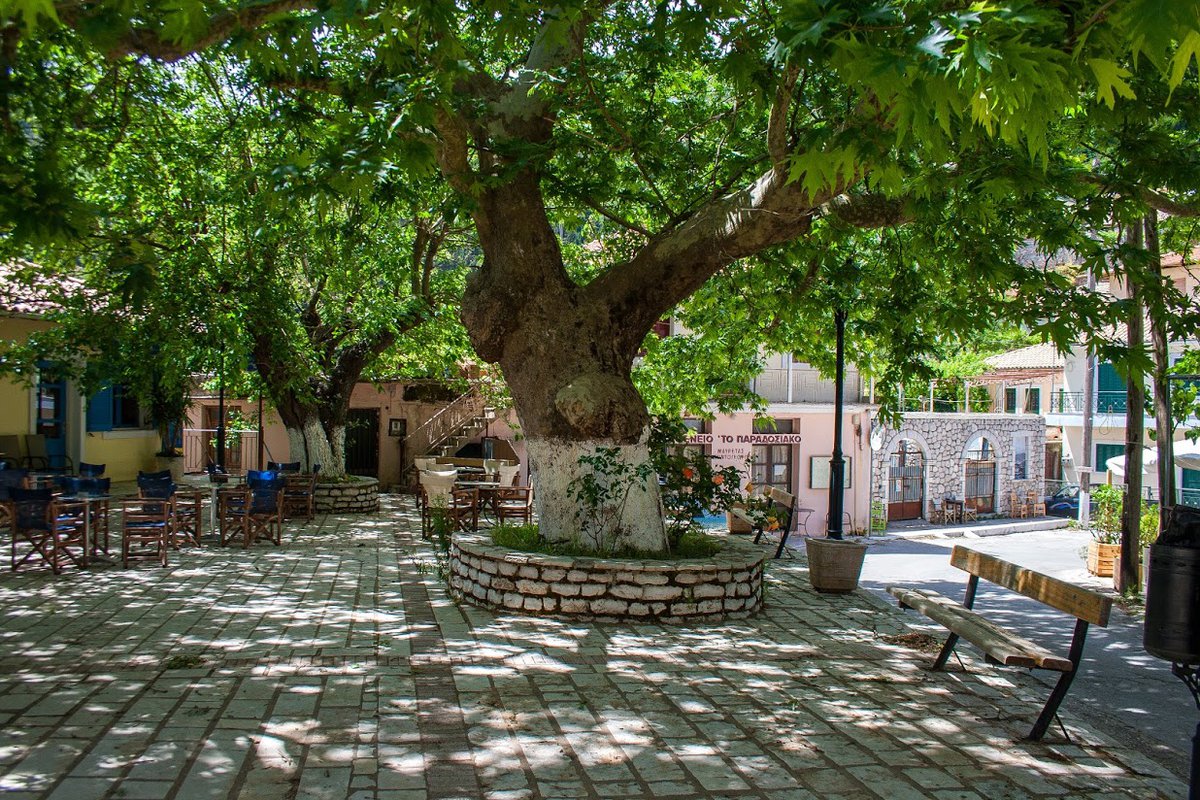 A perfect place for nature lovers and refined palates, Eglouvi offers unending mountain serenity and reflection as well as seasoned tastes. It's no surprise, as the village proudly enjoys the reputation of cultivating the most delicious faki beans (lentils) in the world since antiquity! Thanks to the microclimate of the area, the seed ancestry, the traditional methods of organic farming and gathering by hand, these petit, multihued and spotted split peas are snatched up before they are even harvested. You'll immediately appreciate the difference in cooking time, how the faki thickens and especially its flavor. There's no way around it, if you haven't tasted Eglouvi faki, you can't imagine how delicious it is.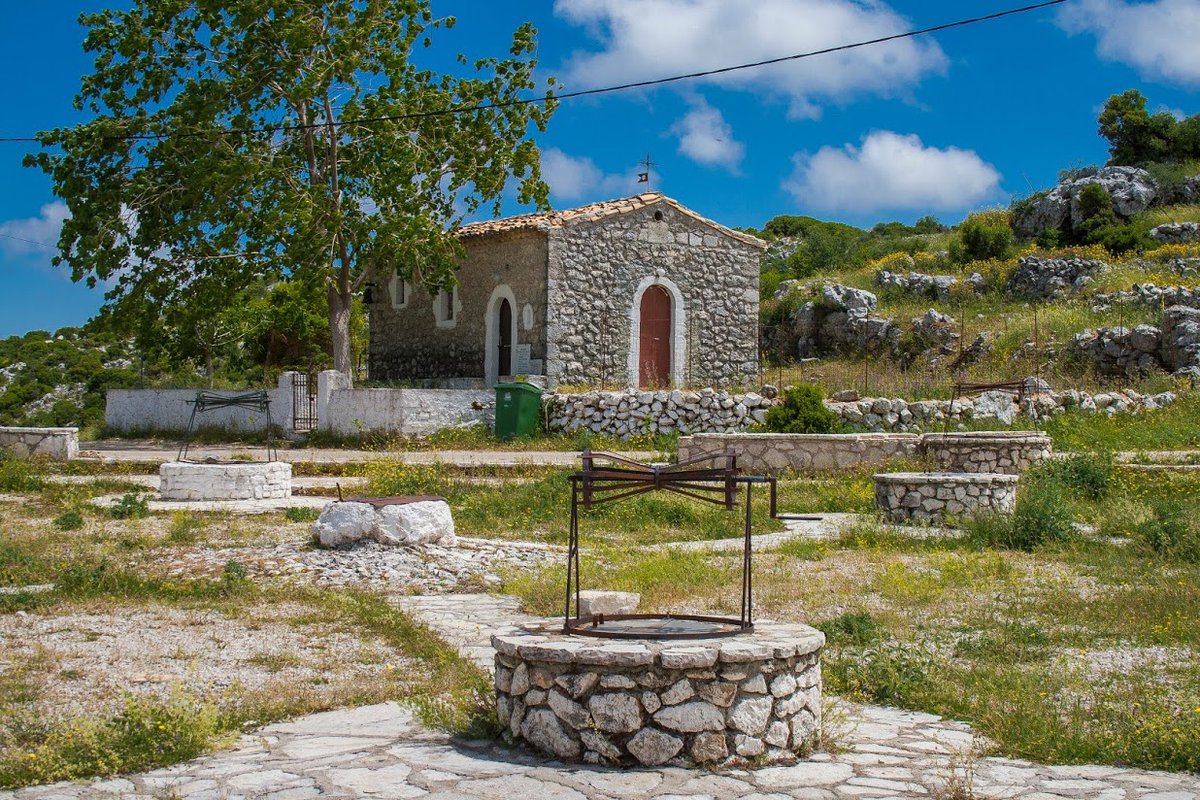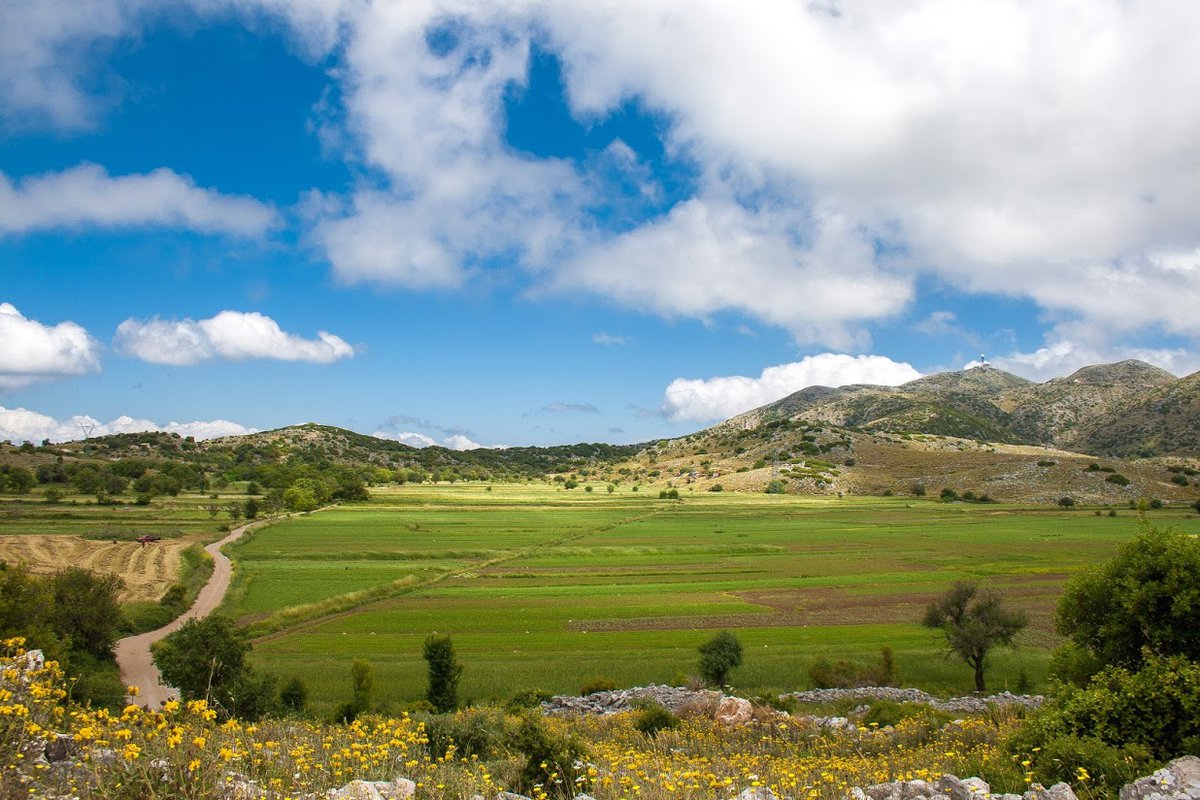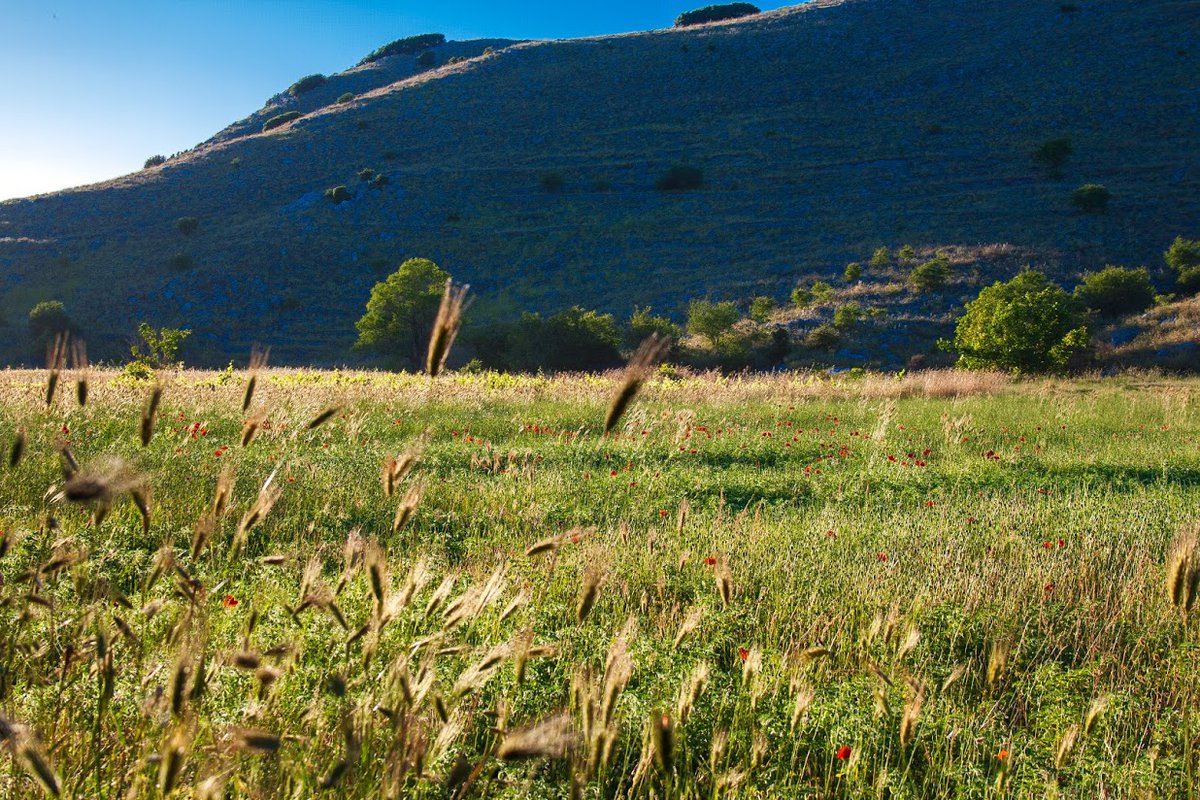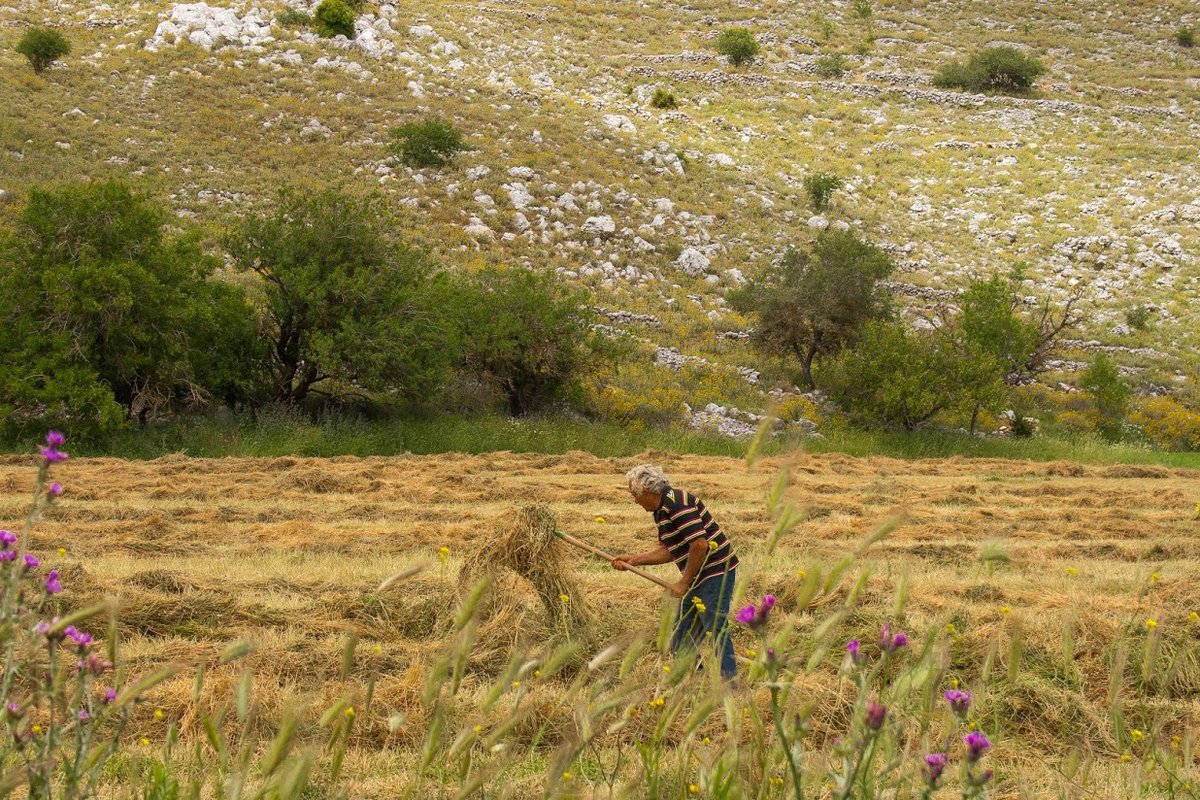 Plan your trip to include the Lentil Festival on August 6th, a yearly celebration takes place by the chapel of St. Donato, and you'll be amply rewarded. Local farmers use cauldrons to prepare the faki, which is offered gratis to visitors along with salted sardines, olives and loads of wine.  Throughout the plateau, approximately 150 domed stone structures stand as reminders of the island's Venetian occupation, or perhaps its Homeric history. While researchers have yet to agree when the oven-shaped "Volti" where built, they've served as sheltered summer campsites for generations of local farmers.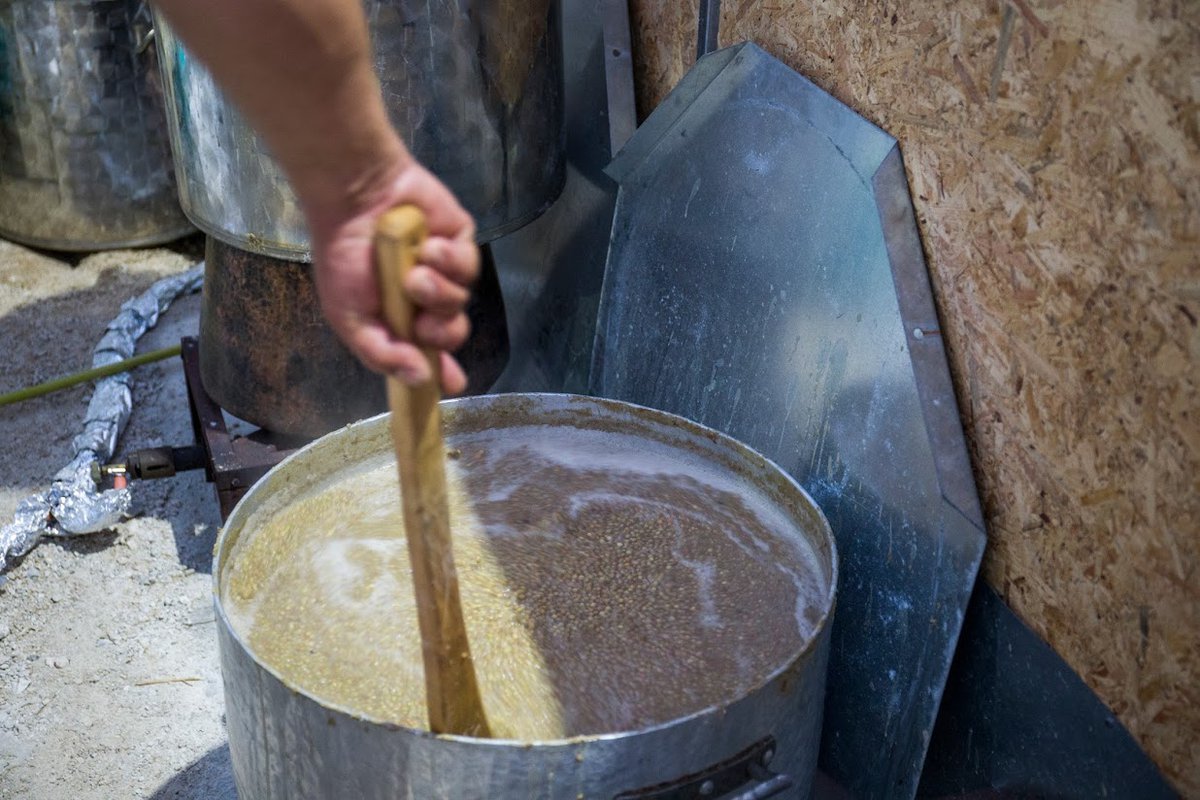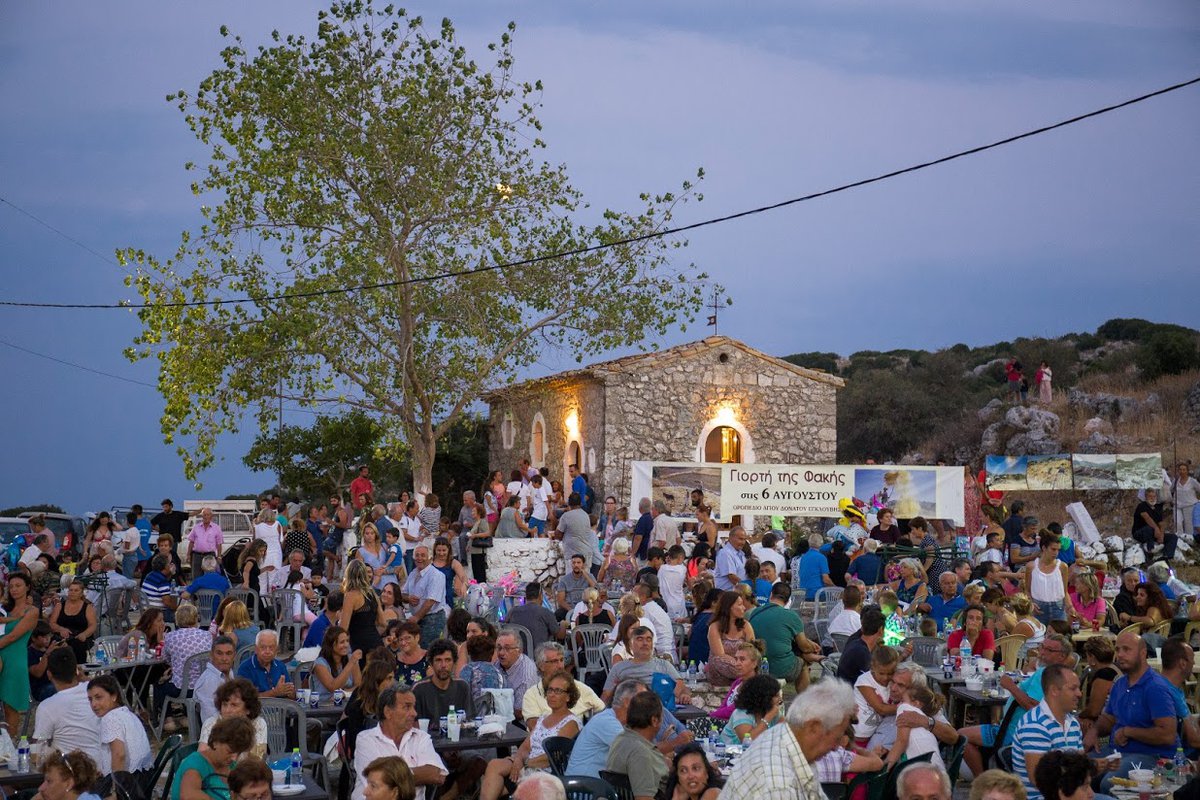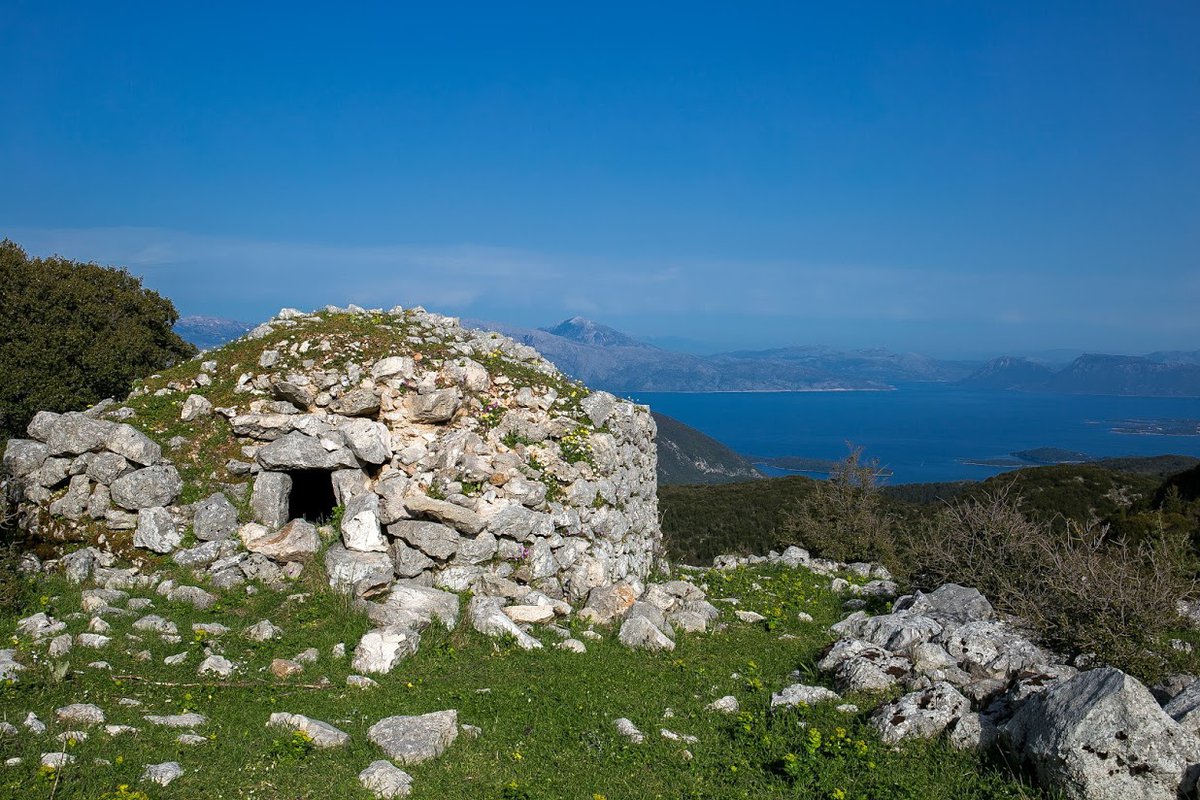 The Chapel of the Prophet Elias lies a short distance to the north, with a view that's literally breathtaking.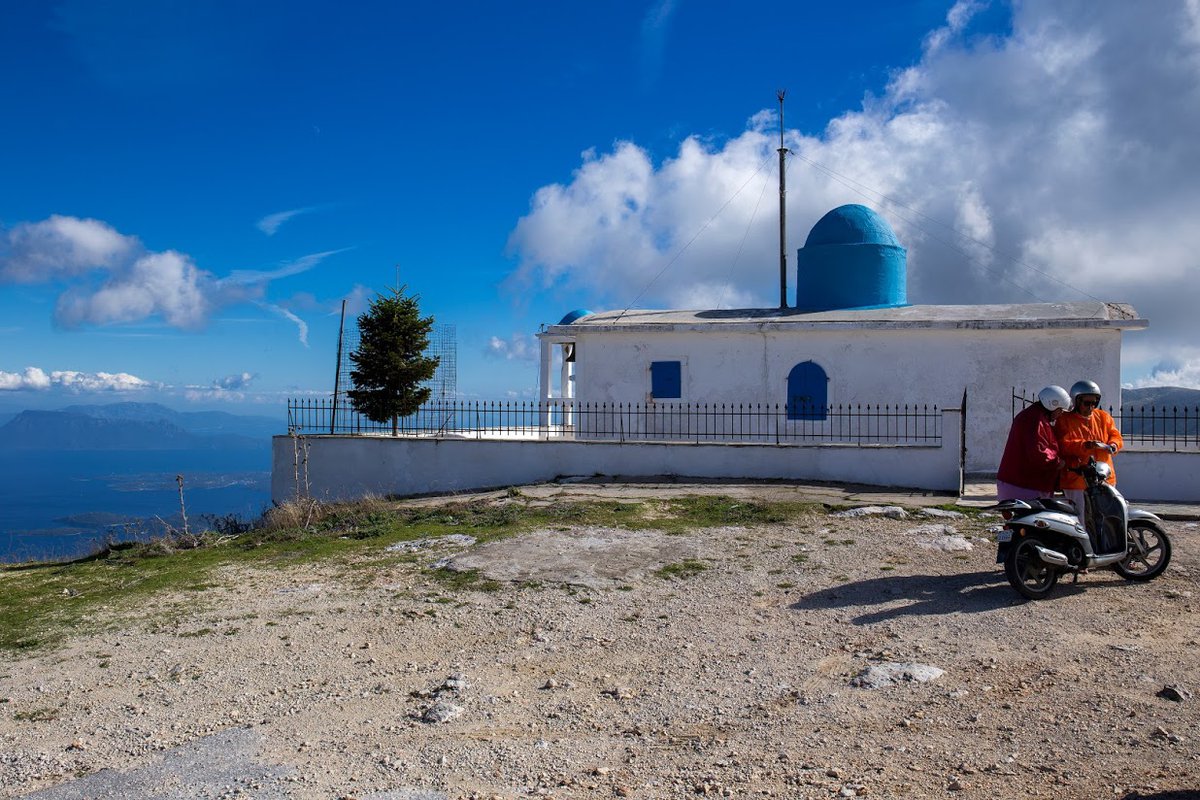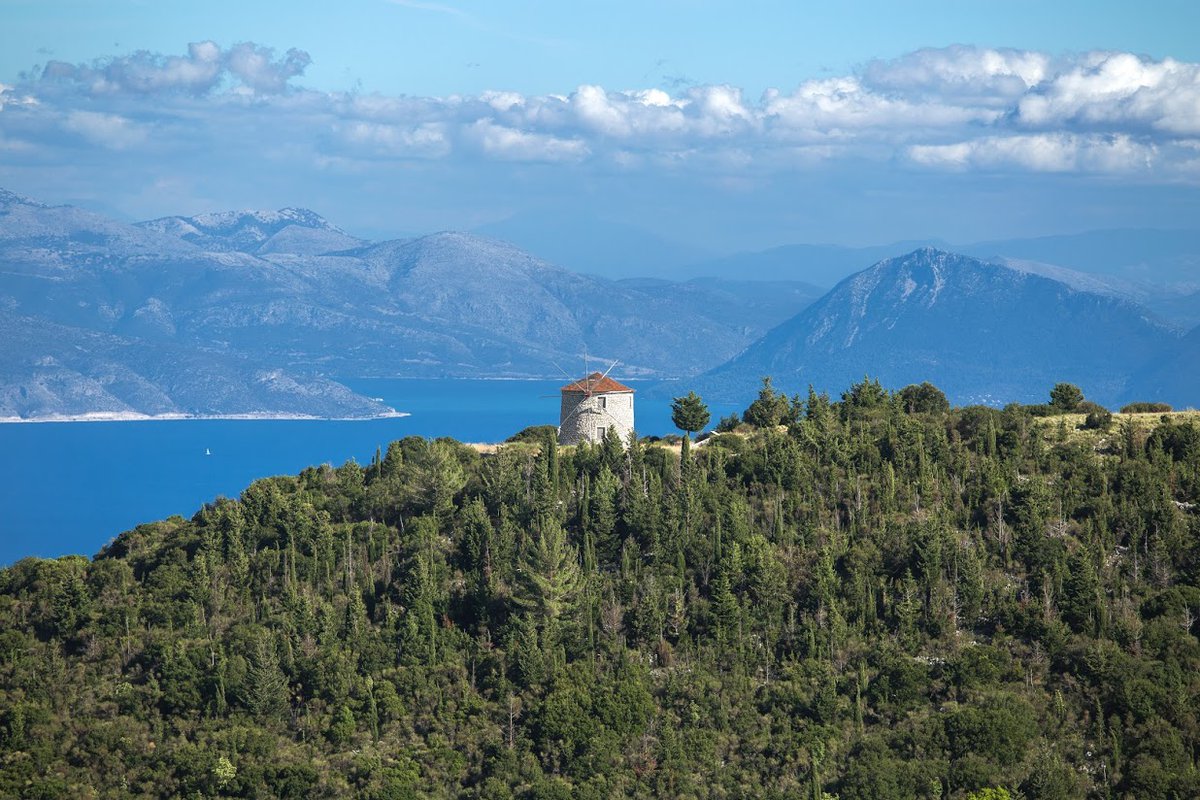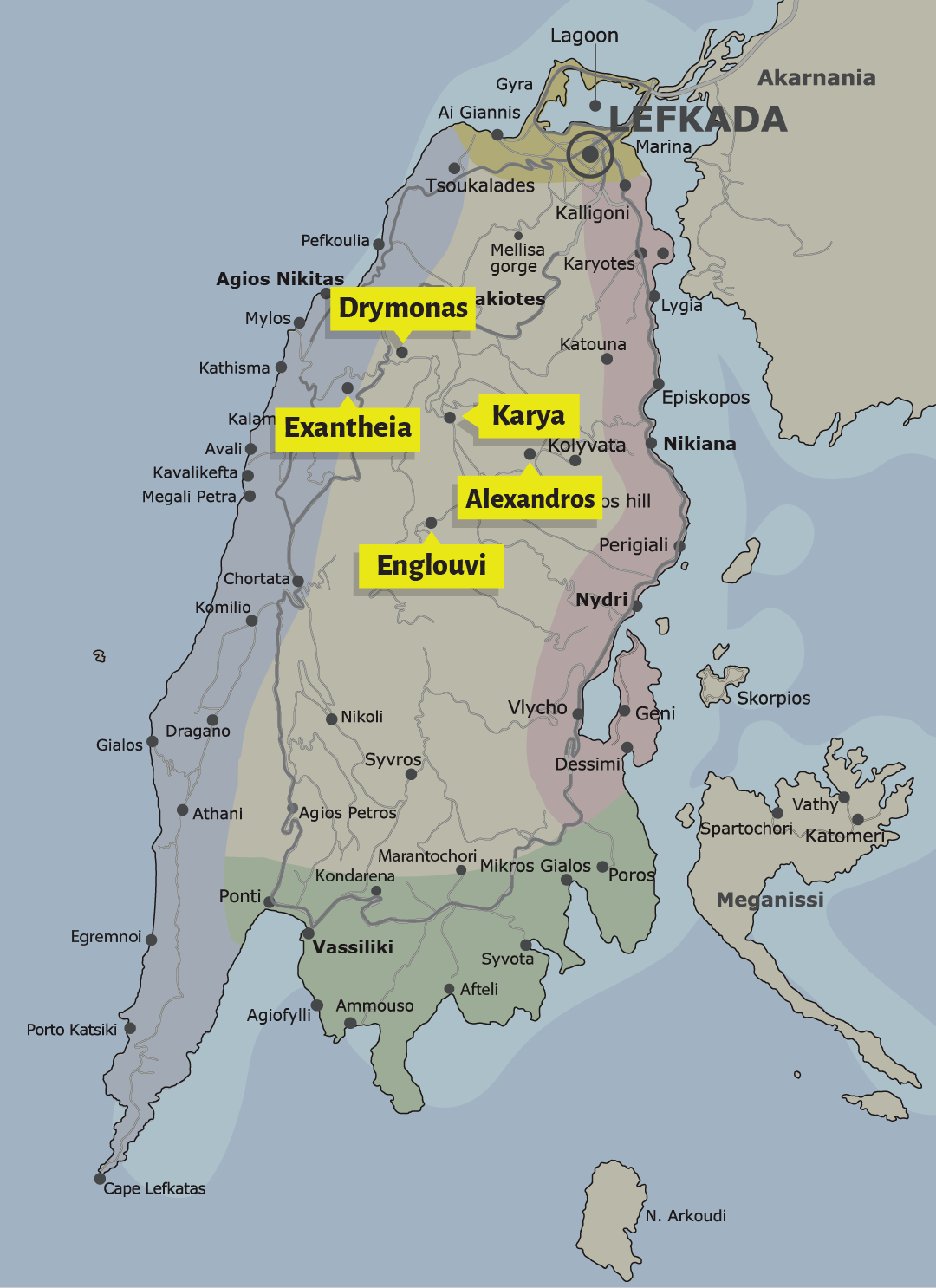 By Effie Barla
Photos by Andreas Thermos