February 16, 2023
Clean Monday*, Ash Monday or ''Kathara Deutera'' in Greek, is one of the most significant religious holidays all over Greece. In the Eastern Orthodox Christian Church Clean Monday represents the end of the Carnival celebrations and the beginning of Sarakosti (the Great Lent) and for that 40-day period all Christians should leave behind their sinful attitudes, clean and purify their body and spirit and be prepared for Easter, the greatest feast of the year. During that period that starts today and ends after midnight on Holy Saturday Greeks should also demonstrate self-restraint and abstain from red or white meat, meat products (such as eggs, milk etc) and fish. Luckily, Greece has a rich culinary repertoire so believers can still enjoy delicious meals, even without meat!
*Clean Monday is not a stable day of Celebration but is dependent on Orthodox Easter.
Clean Monday traditions
This special bank holiday is also known as ''Koulouma'' and if the weather permits, is celebrated with an outdoor excursion to the mountains, parks or beaches. The kite flying is also part of koulouma tradition. That day young and old, families and friends fly their kites up high-a beautiful custom that dates back to ancient times but nobody is sure how or when this started. According to the tradition kite symbolises the freeing of the body from sin and the elevation of the soul so the higher your kite flew, the more possible it would be for your prayers to be heard by the Lord.
Culinary traditions of Kathara Deftera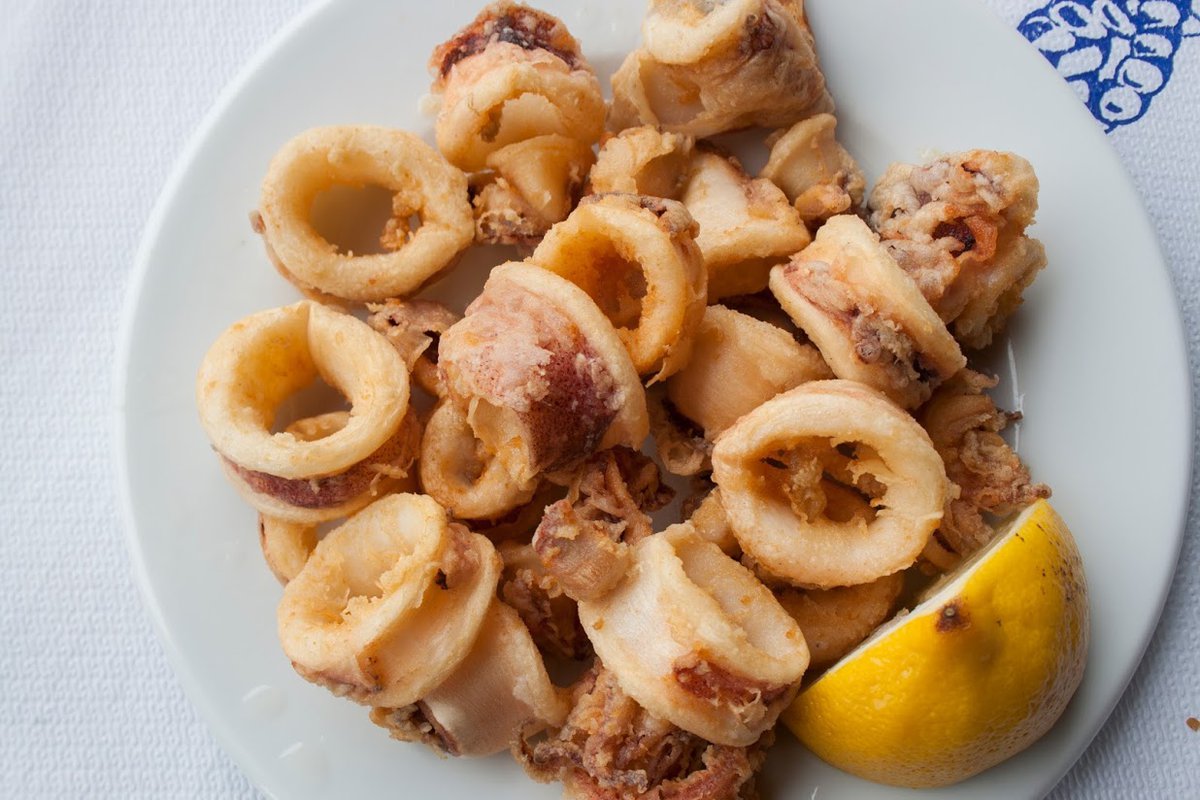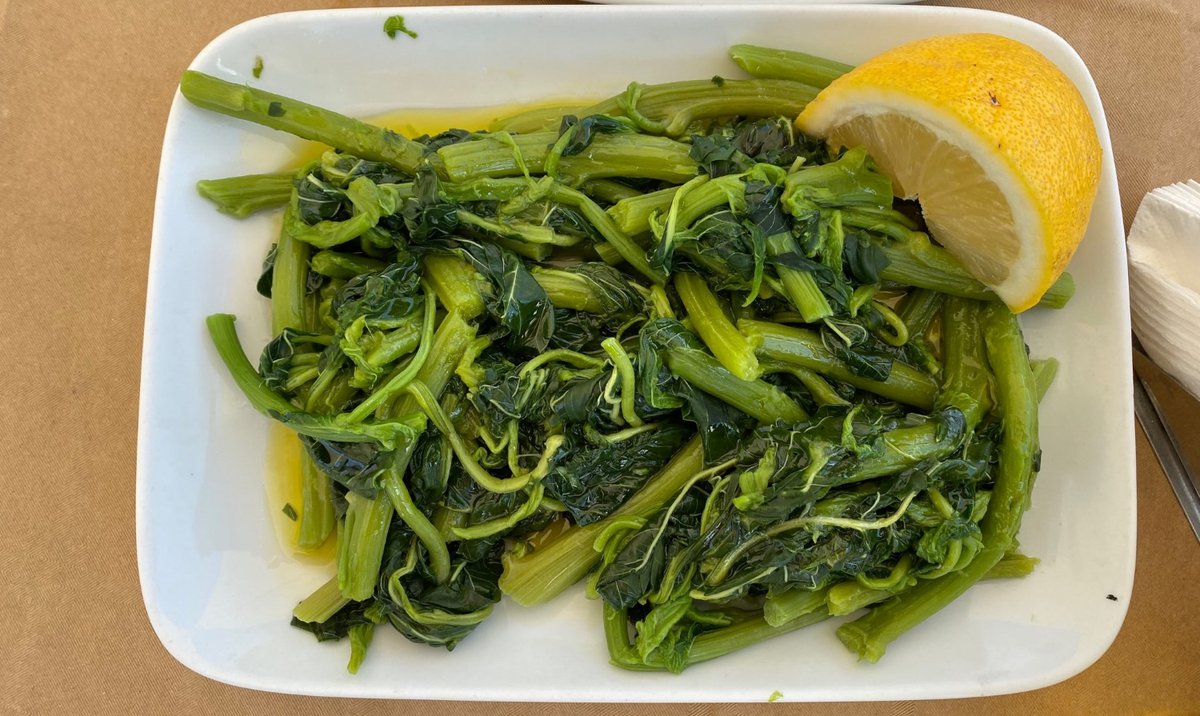 The consumption of meat and dairy products is actually forbidden throughout Lent while the consumption of ''bloodless" shellfish along with beans, vegetables and fruits is suitable for fasting. Let's see Clean Monday's menu!
But first, lagana. Lagana is a special kind of flat, oval-shaped, azyme bread, baked only once a year on Clean Monday. It is similar to Italian focaccia bread with sesame seeds on top and it symbolizes the manna offered by God to Israelites during the Exodus.
Taramosalata or taramas is a delicious dip made of the salted and cured fish roe, mixed with olive oil, lemon juice and bread crumbs or potatoes. It is white or pink (depending on the roe), it is served with olive oil and a black olive on the top and is perfect for spreading on the freshly baked lagana bread.
That day you can eat all manner of shellfish. So you can enjoy numerous dishes featuring fried calamari, shrimp and mussels or mussel pilaf, octopus, stuffed squid and clams.
The Clean Monday table is not complete without halva, a delicious, traditional dessert made of tahini (ground sesame seeds), oil and sugar. Halvas is usually flavoured with vanilla or cocoa and mixed with nuts such as almonds. You should try it!
Other delights commonly enjoyed on this day are dolamadakia gialantzi (vine leaves stuffed with rice and herbs), toursia (pickled vegetables), salads like potato salad and horta vrasta (boiled greens), gigantes plaki (baked giant beans) or fasolada (white bean soup), fava dip (pureed chickpeas) and many many more, accompanied of course by wine, tsipouro or ouzo.
Clean Monday customs in Lefkada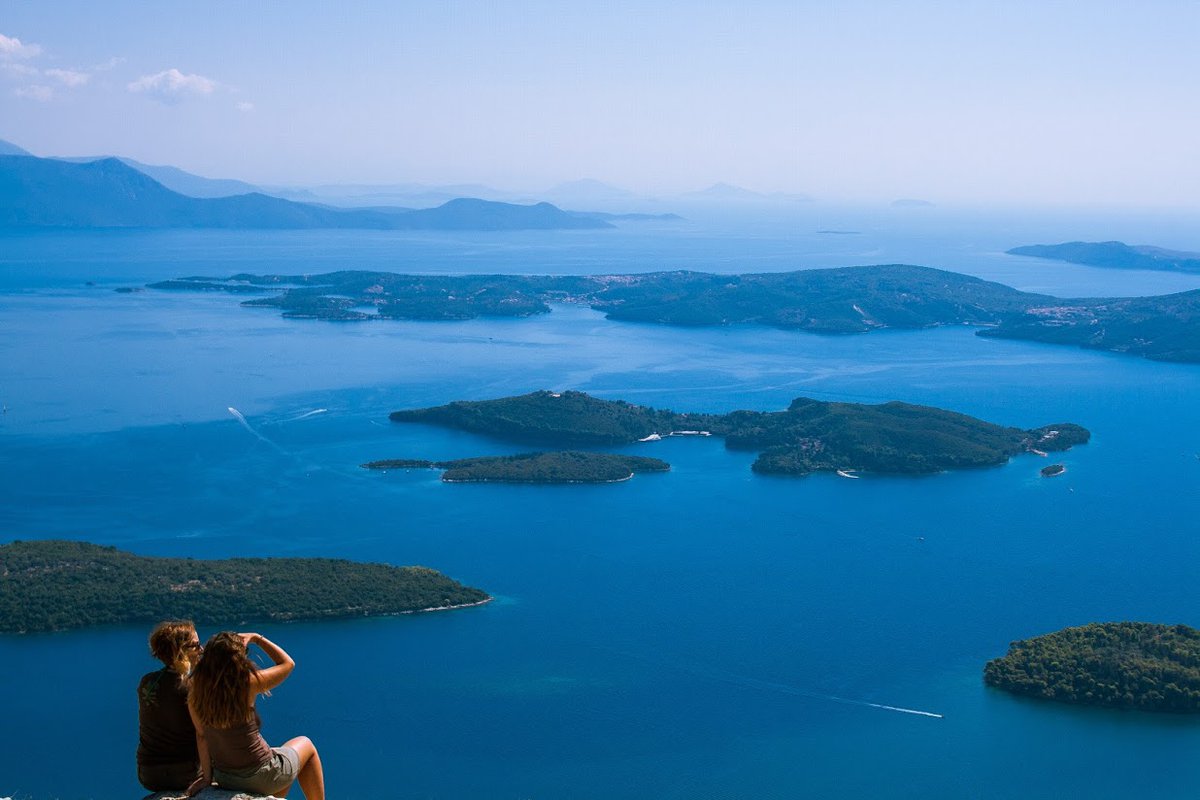 Clean Monday is always a day of joy in Lefkada island. Lefkadians usually gather to the countryside, eat nistisima mezedakia and fly their kites under the sounds of traditional folk music. Beaches such as Ai Giannis, Gyra, Myloi are preferred mostly by Braneli (the inhabitants of Lefkada city) due to their proximity to the town of Lefkada. Kathisma beach is also a classic point of Lefkada for kite flying on Clean Monday. Once there, you will see colourful kites of all shapes, sizes and types flying high in the blue sky. For a picnic with a view (but no kite flying) head to Skaros Forest or to Cape Lefkatas, where you can enjoy your picnic goodies with the most breath-taking view.
On that day, the cultural associations of Nikiana, Agios Petros and Karya usually host their annual Clean Monday celebrations featuring traditional music and dancing. Unfortunately this year the celebrations have been cancelled as a protective measure for the spreading of Covid-19 but fingers crossed, next year we will have the opportunity to eat, sing and dance together again!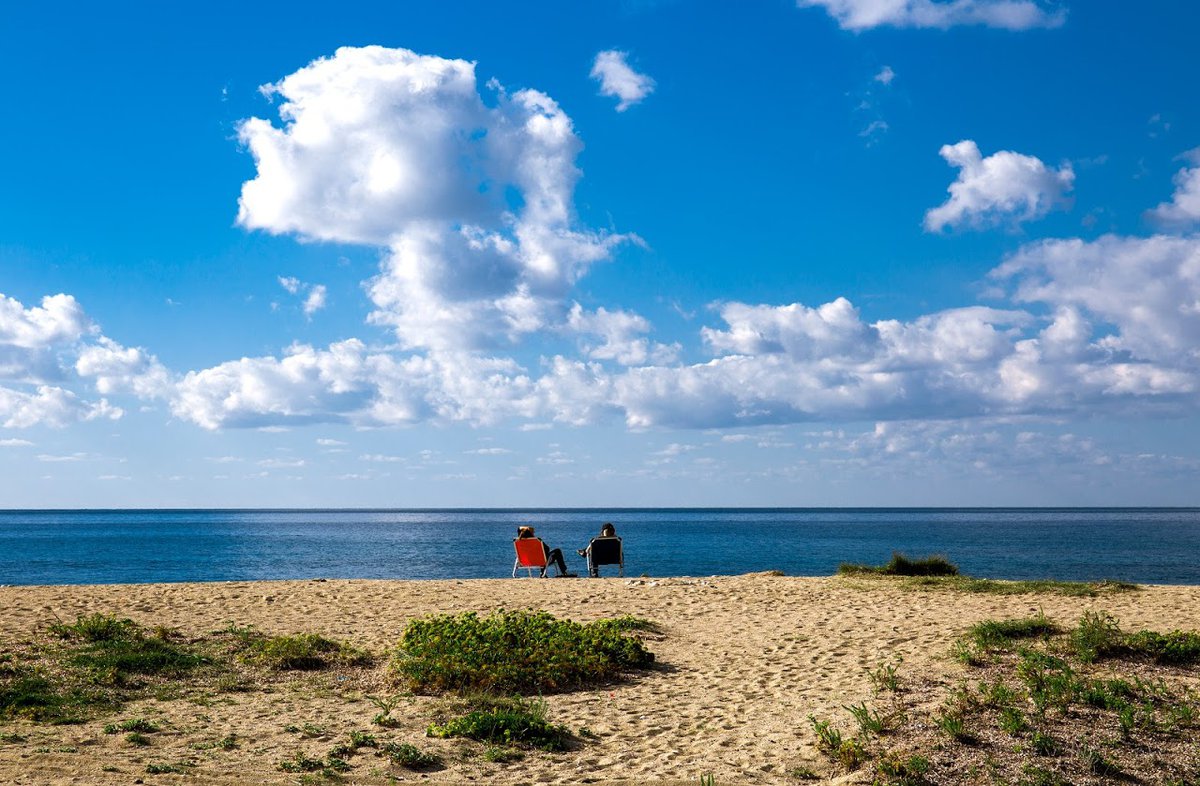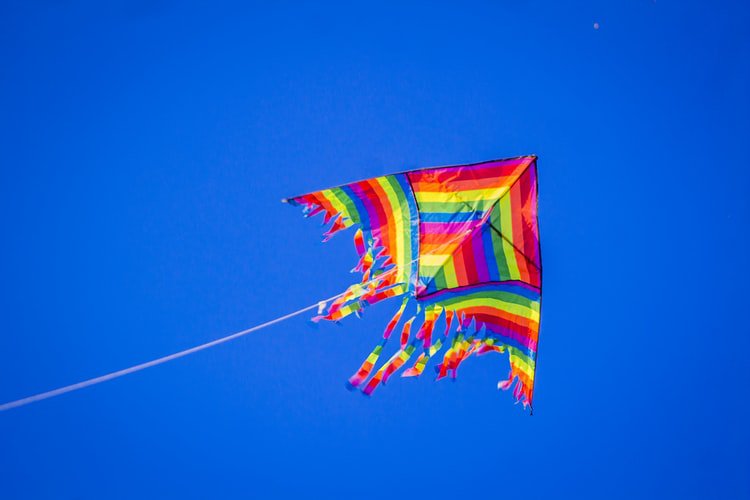 More customs, please!
The Plastari loaf*
Plastari is made on Clean Monday. It is bread with a prozymi starter as usual, except that because it is baked in a pan and not on the bottom of the oven the dough is softer. It rises more easily and makes a lighter loaf. For two ample kilos of flour a little prozymi starter is used, made the night before, a teaspoon of salt, two tablespoons of fennel seed and a little olive oil.
Mother's plastari**
On Clean Monday young married women had to take a plastari to their mother as a gift. If they did not live with their mother-in-law they took one to her too. It was an obligation, like a mark of respect. So they used to bake two or three loaves, one for the home and the others as gifts.
A great recipe from Lefkada for a delicious Clean Monday feast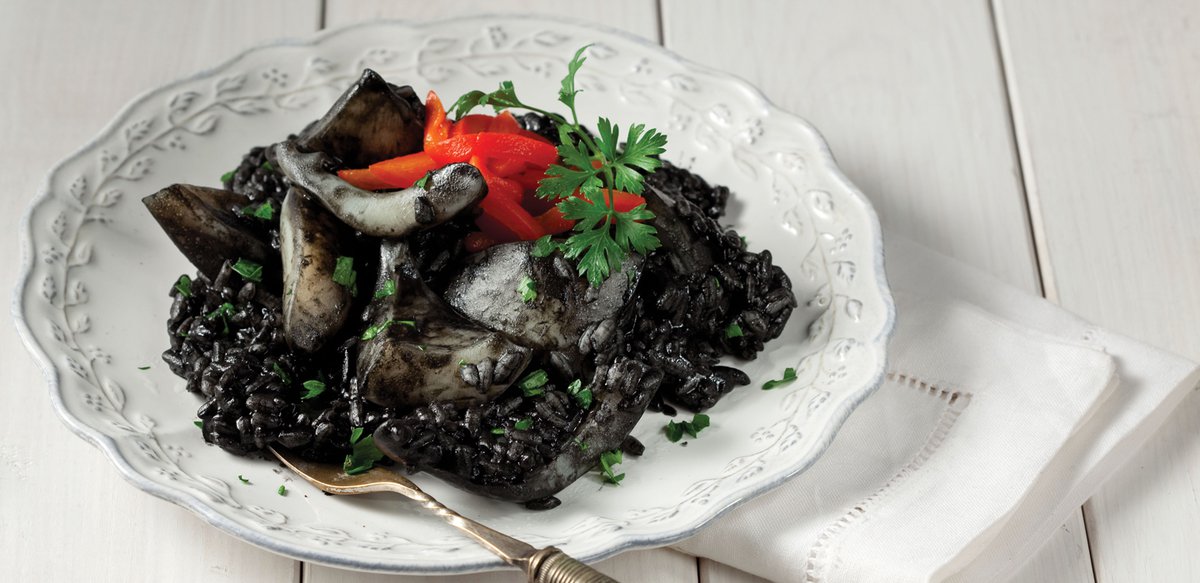 Cuttlefish cooked in their ink with rice***
This sort of cooking will remind you of Italian risotto. It must be served within 10 to 15 minutes, as soon as it is ready. You can cook the cuttlefish and the rice separately and combine them shortly before serving. In Lefkada this is a main dish accompanied by a seasonal salad. This is the Greek - and Mediterranean - diet. Serves 4 people

Ingredients
1 kilo cuttlefish, cleaned – reserve the ink 
1 onion, grated
2-3 cloves garlic
1 wine glass of choice olive oil
A little salt and black pepper
300 gr white rice (Carolina or Arborio)
To garnish: a few slivers of red peppers and parsley
Preparation: Cut up the cuttlefish and wash them well. Allow to drain in a sieve. Heat the olive oil in a shallow pan and fry the cuttlefish with the onion. Next add the garlic, pepper and the ink sacs, punctured. Add a little boiling water to cook the cuttlefish. They must cook in their juices. You can serve this as it is over white rice. Or you can add 700 ml of water and half a teaspoon of salt and when it bubbles throw in the washed rice. Stir, and leave it to absorb the water. Taste, and add pepper if you wish. Sprinkle shredded parsley over the top and the red peppers as garnish.
Best shops with local products for this Lent
Kali Sarakosti!
*Told by Xeni Asprogeraka, Fryas, Lefkada
**Told by Eleni Soumila from Agios Petros, Lefkada
*** ''The cookery of Lefkada'', Evi Voutsina, Fagottobooks editions