June 29, 2020
Fryni sto molo, Lefkada town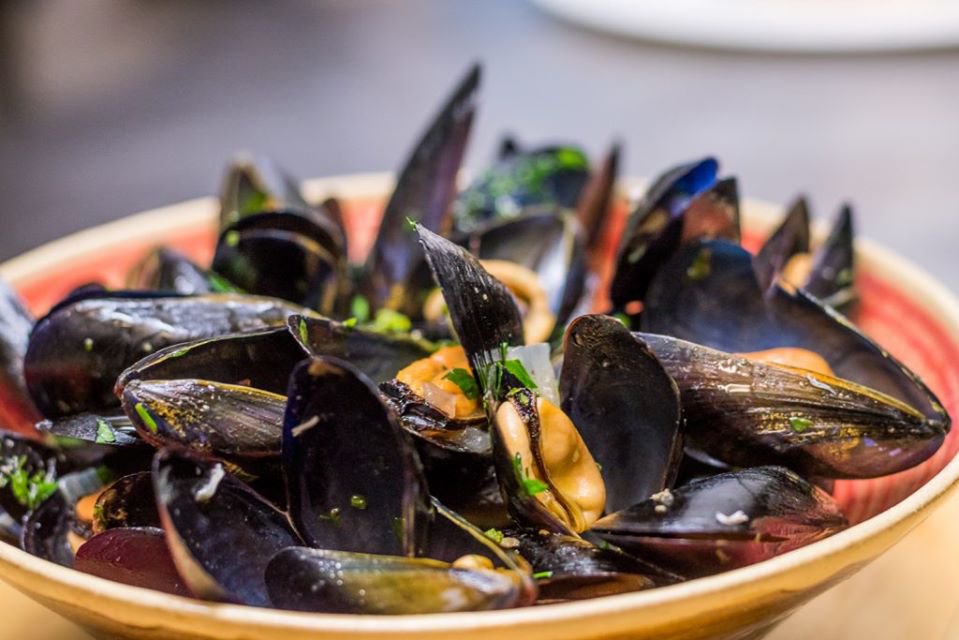 In Fryni, grandma's cuisine is combined with international flavors, giving you a taste of the Ionian spirit.
Here you will find savory dishes based on ingredients coming straight from the Greek land, which you can enjoy siting by the sea.

Extra tip: You should definitely order beef stew with tomato sauce and potatoes or if you want a more gourmet dish, boiled fish with sour grapes!
Kyma restaurant, Lefkada town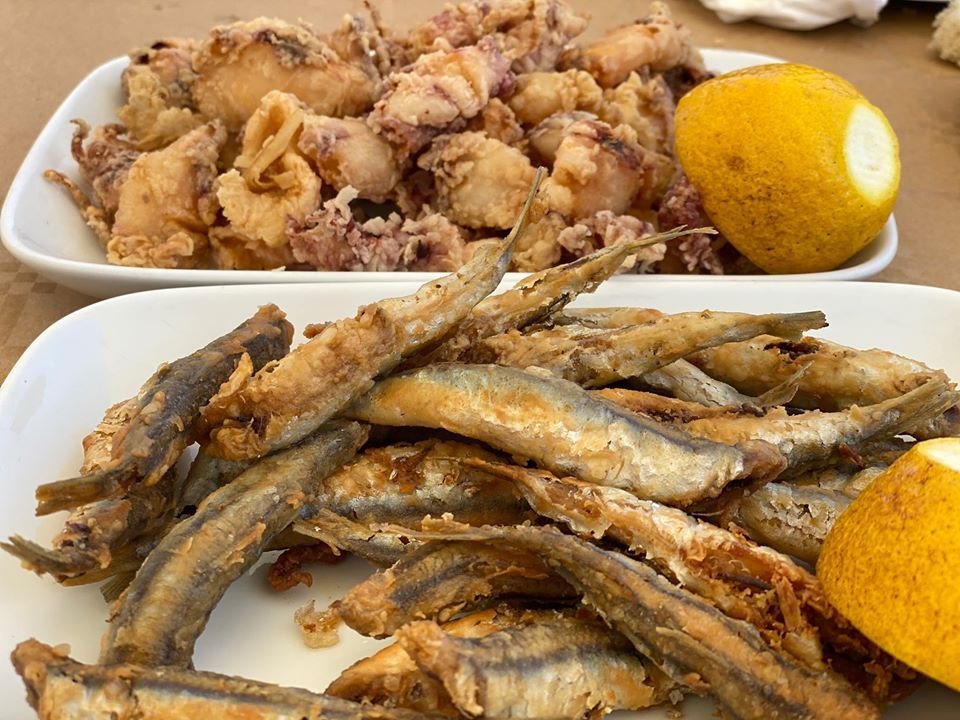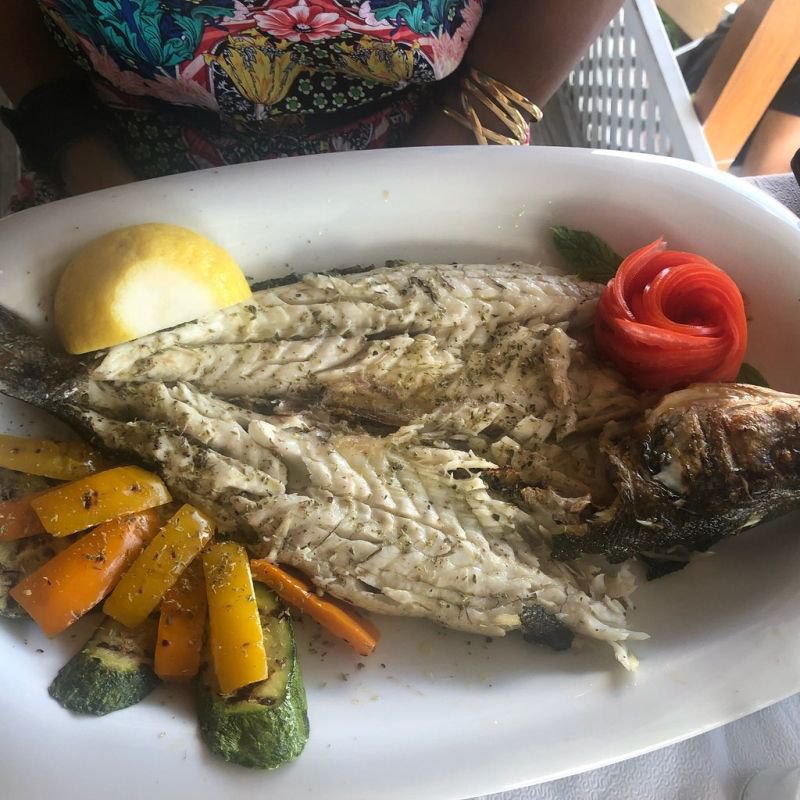 The restaurant Kyma has to offer authentic recipes from the Greek islands and excellent local ingredients. Try the squid served with its ink, a dish made following the traditional lefkadian recipe by Ms. Popi. For desert, try the delicious galaktoboureko with its fluffy cream and crispy crust.
Pantazis restaurant, Nikiana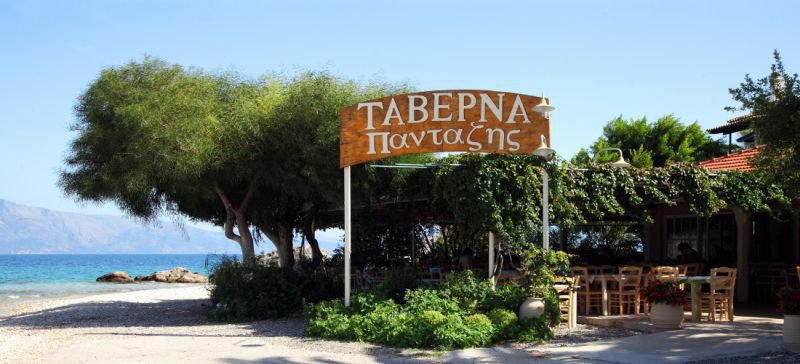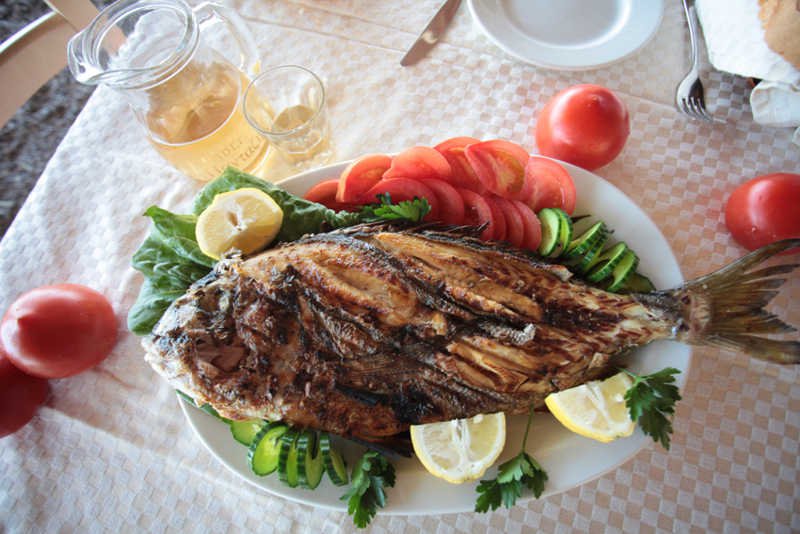 In the small beach, at the far end of Nikiana's port, you will find Pantazis, a tavern which offers fish that still carries the smell of the sea and hotpot dishes that bring up memories from Sunday dinners at home. When you visitit make sure to taste its shrimp pasta and its emblematic lefkadian savoro.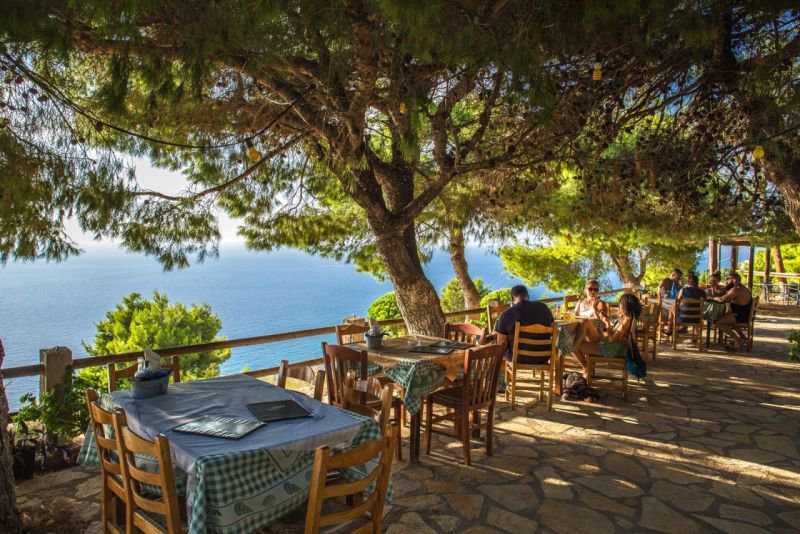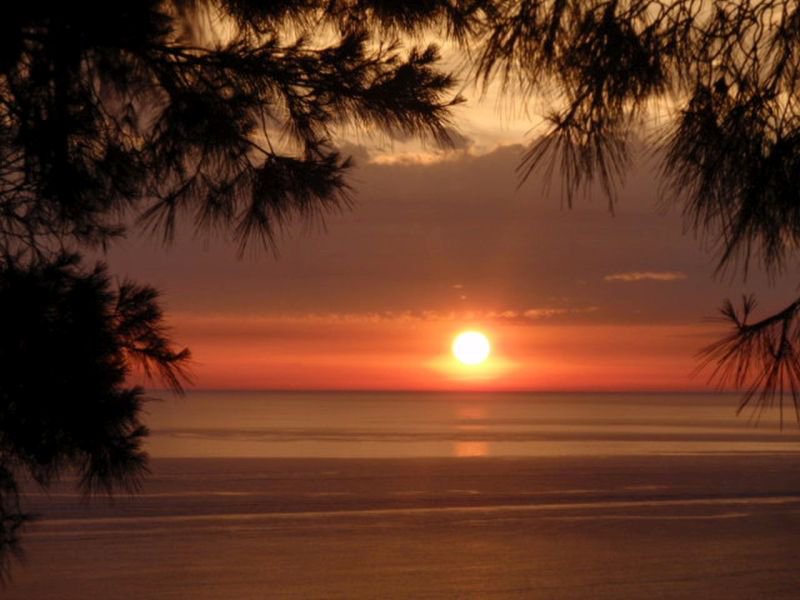 The traditional, family tavern par excellence. Ionio tavern in Lefkada epitomizes authentic home cuisine and its menu appeases, for many years now, gourmands coming from all over the world. Try the lovely lemon lamb, the delicious rabbit and the fantastic sweet-smelling soutzoukakia.
Monato restaurant, Kathisma beach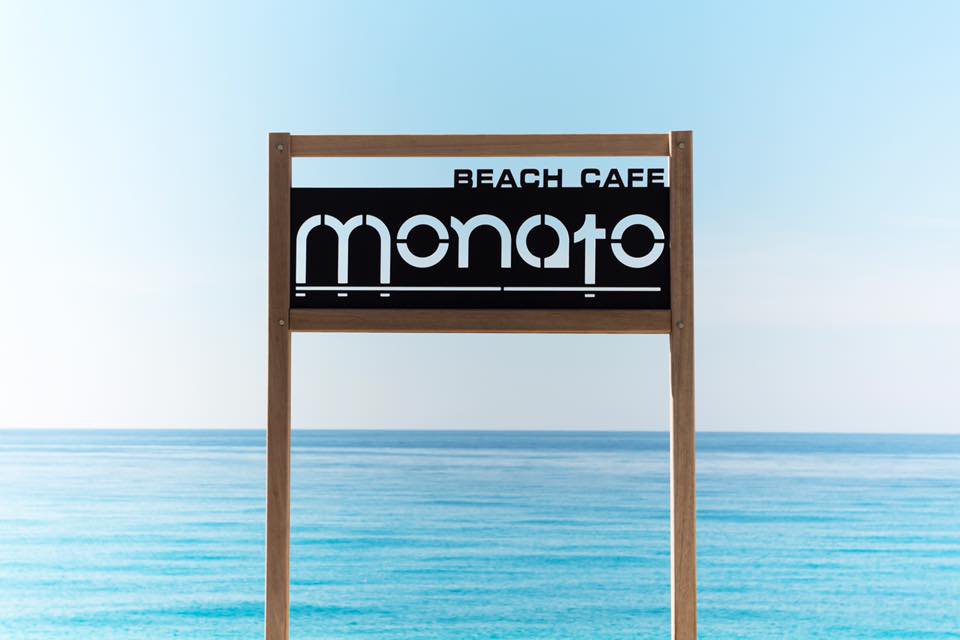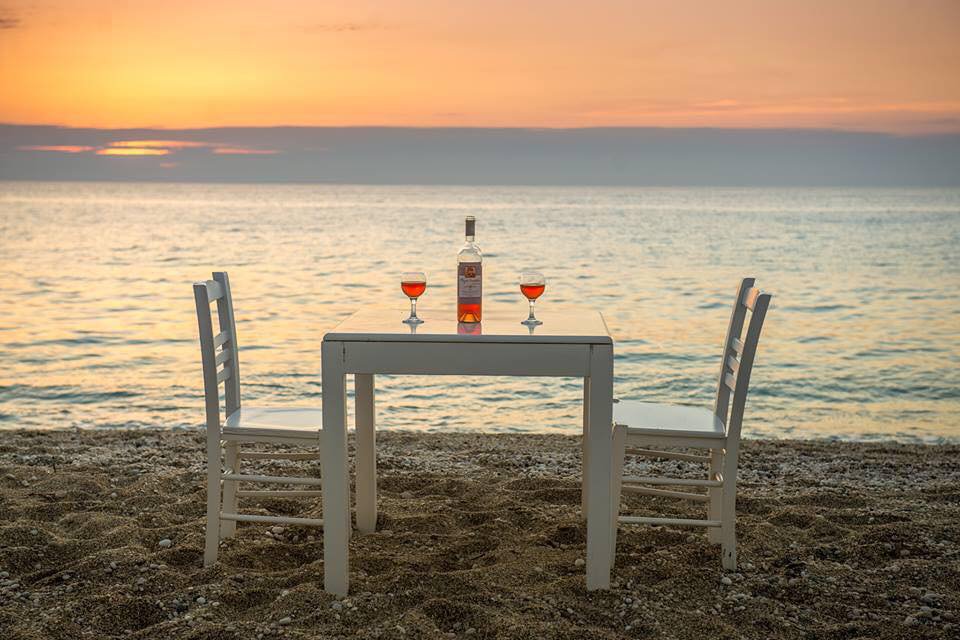 Choose Monato if you want to explore the contemporary Greek cuisine with influences from the rich Ionian tradition. The wooden decor suits well with the seascape and its dishes are as magical as its view. Try the Mediterranean salad and its very tasty lamb shank with mashed carrots.
Lefkatas restaurant, Athani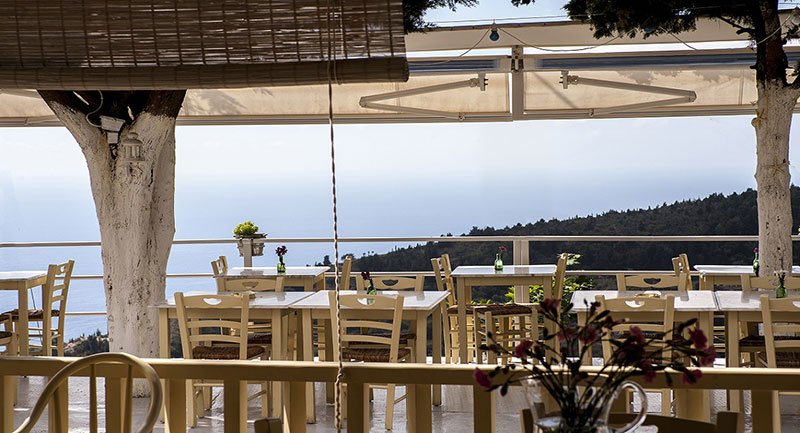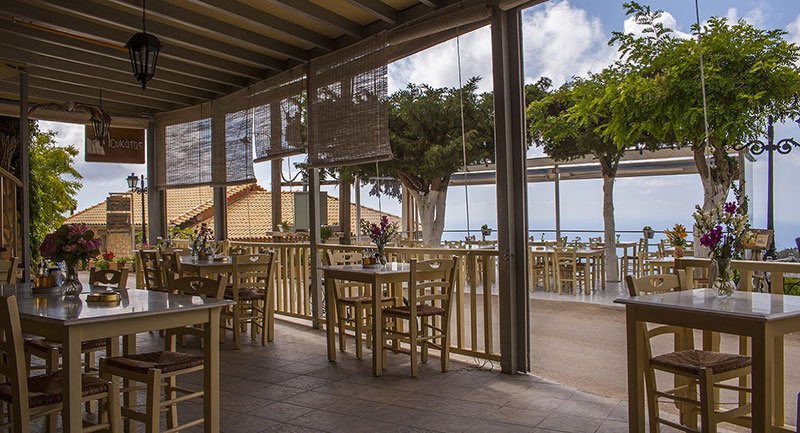 Placing emphasis on the products of the land of Lefkada and with the vegetables coming straight from its garden, Lefkatas restaurant can offer you the ultimate food experience as well as an amazing view of the Ionian Sea. When you visit do not forget to order fresh seafood, especially the pastitsio with shrimp and the steamed mussels.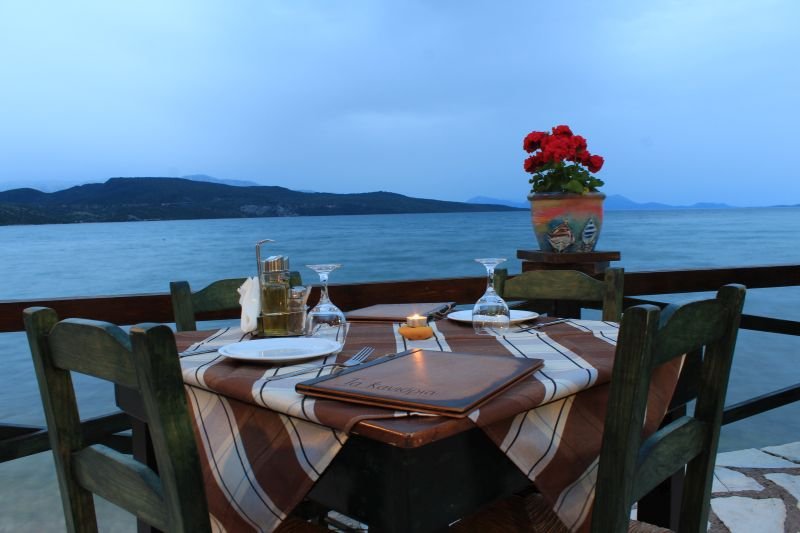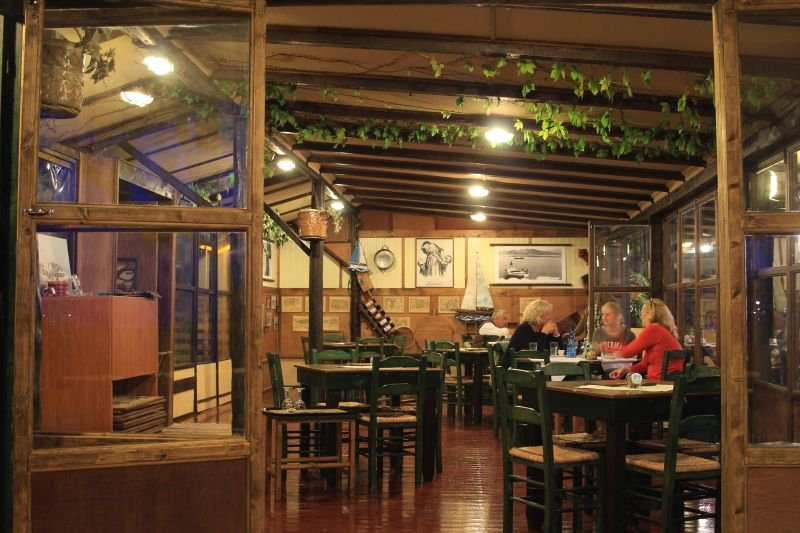 The locals come to Kanioria when they want to eat the delightful local specialties. Here you will find the most original flavors of Lefkada and filling specialty dishes. The fresh fish is definitively the restaurant's main strength and we also highly recommend you the delicious bordeto with red scorpion fish as well as the squid with its ink.