July 03, 2020
8 irresistible reasons to visit Lefkada island this summer. Lefkada is more than just amazing beaches and crystal clear waters. Discover the island!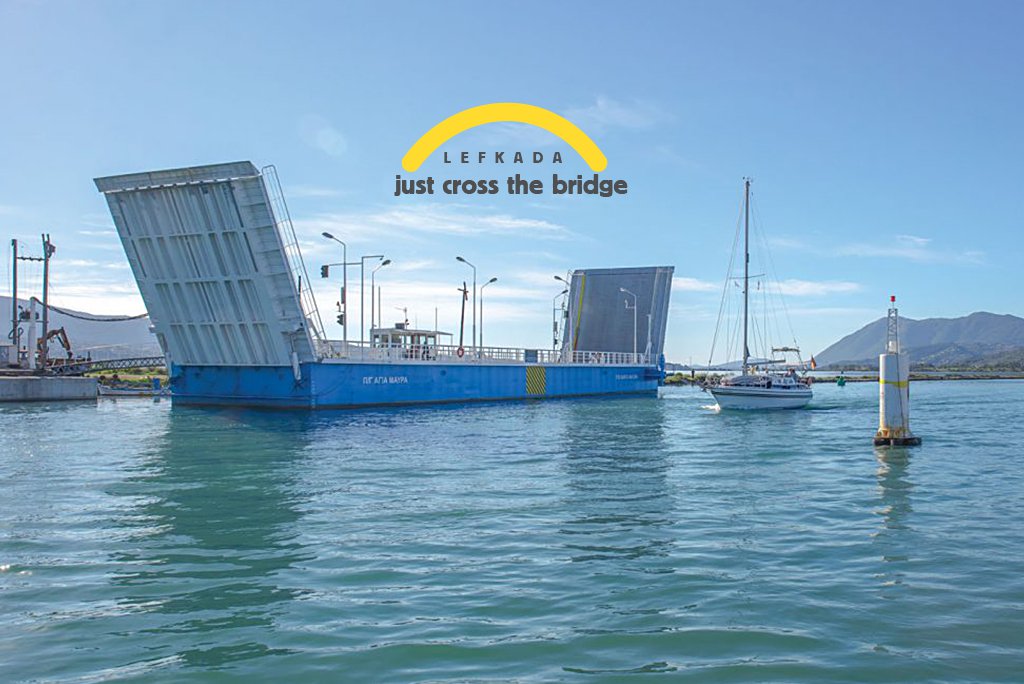 Lefkada is the only island destination you can reach without stepping foot on a boat. Just pack your luggage in the car and hit the road. Passage from mainland Greece to Lefkada, via the island's floating bridge, takes about one minute. So, forget the stress of catching a flight or reaching the port in time, forget crowded airplanes and ferries and waiting in long queues. This year you can wake up any time you like, take your car, play your music and arrive on the island easily and safely before you know it. The recently completed Ionian Motorway drastically reduces driving time, making the island a great destination even for a long weekend.
Lefkada's beaches are phenomenal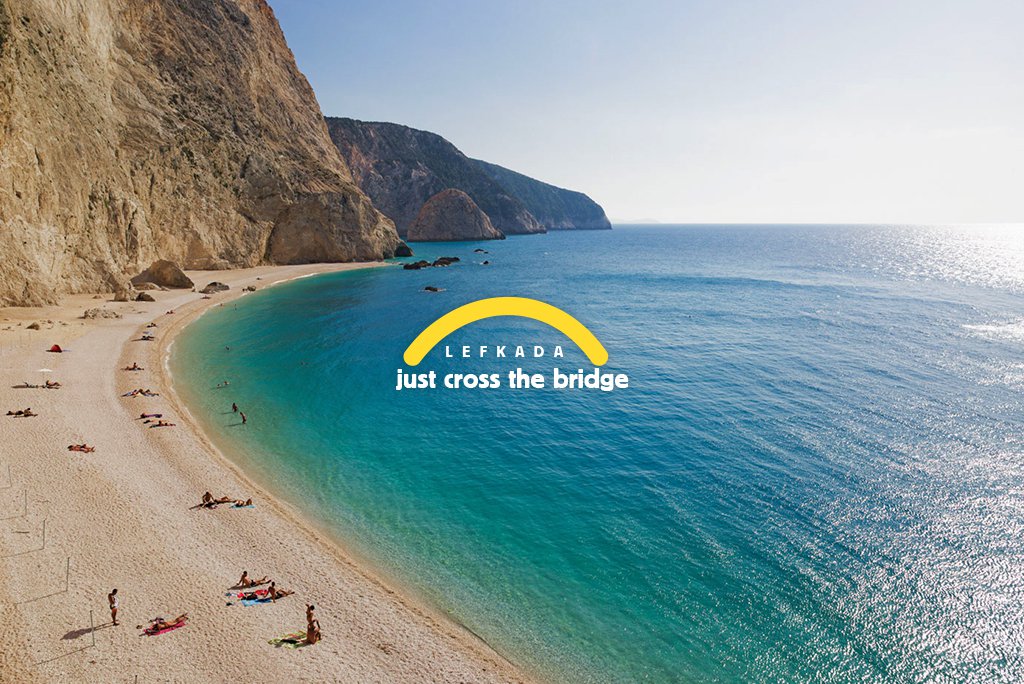 If crystalline turquoise seawater and golden sand beaches are the first things that come to mind when you hear "Lefkada", I can't blame you. The island's award winning Blue Flag beaches consecutively top international travel guides for the world's best vacation destinations. Porto Katsiki, Lefkada's trademark beach, is undoubtedly the crown jewel of the island's remarkable coast. Steep cliffs lace the pebbled shore and cyan waters of this aptly named "Goat Cove", which was, until its recent discovery, inhabited exclusively by adorable κατσίκια. Your awe will remain undiminished, no matter how many times you return.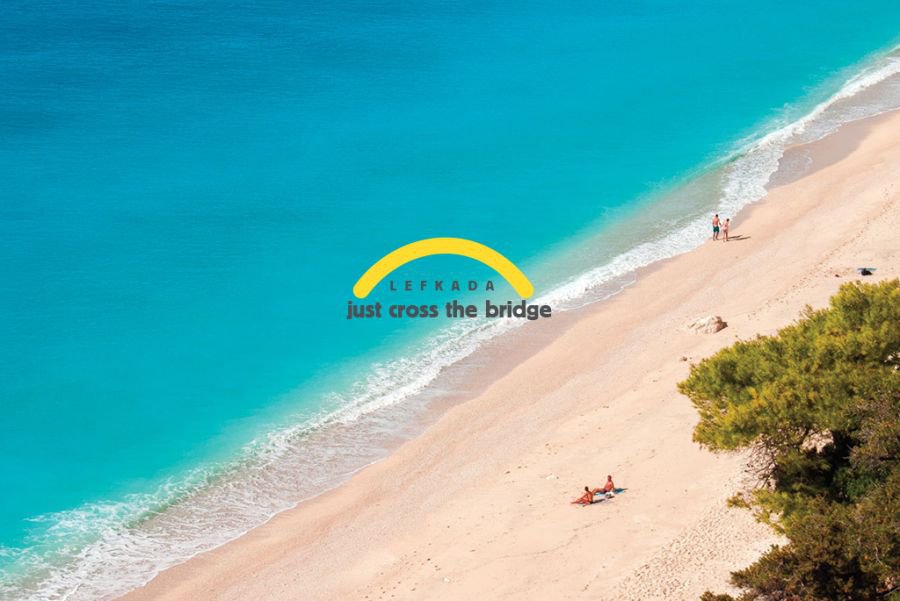 Egkremnoi, another extraordinary sand beach on the island's western coast, boasts its own dedicated pilgrims. It's pristine waters are currently accessible only by boat from the villages Nydri and Vasiliki. Those who don't enjoy travel in small boats can take the picturesque winding road to Gialos, a beach very similar to Egkremnoi. Fortunately, the island's roadways are in great condition, so you'll arrive in a breeze. The village and beach of Agios Nikitas, with its calm waters and exquisite landscape, is a perfect choice for families. From here, you can take a short boat ride, or the scenic footpath, to Milos Beach.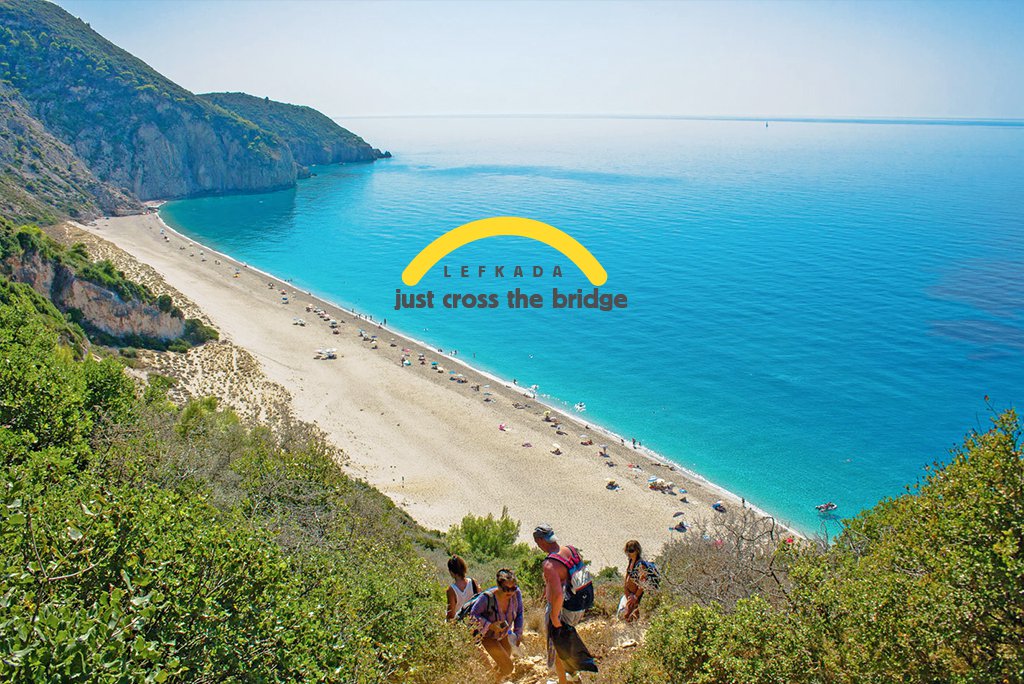 At Pefkoulia, the pine forest literally caresses the sand and the sea is perfect for a cool dip in your bathing, or your birthday, suit. Kathisma wears different colors throughout the day and is well worth the stay until sunset when you'll see the sky adorned in pink. You needn't go elsewhere to accommodate your every need. Our only suggestion is to visit Kathisma early in the day to avoid the crowds during peak season. True Lefkada insiders are privy to the crystal waters of Kalamitsi Beach, the epitome of peace and repose. The road leading there is narrow but you'll be amply rewarded by the scenery once you arrive. In the south, you'll find Vasiliki, a wind surfer's paradise. From here you may continue to tiny Agiofilli, with its characteristic Ionion blue waters. Ammoudi, Afteli and Sivota are three more beaches worth visiting on the southern coast, that usually attract fewer visitors. As you head to the east, the coastline, dotted with small seaside taverns, slowly softens.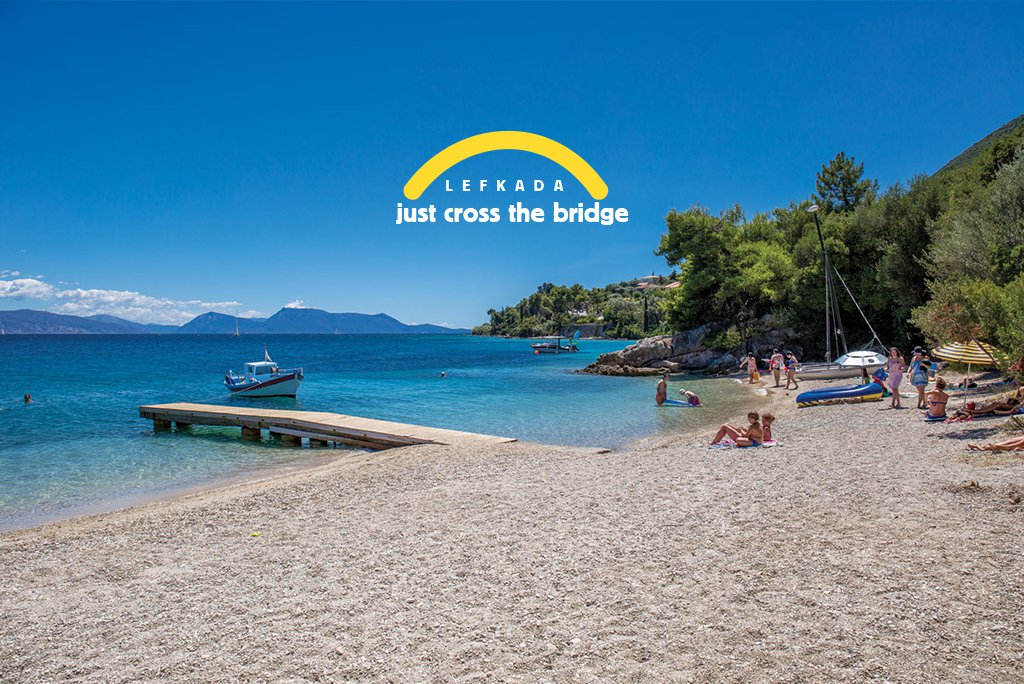 Sheltered from the wind, the calm beaches of Lefkada's eastern shore (Lygia, Episkopi, Nikiana, Perigiali, Nidri, Desimi, Mikros Gialos) are a perfect choice for those traveling with children or days when mother nature rocks the sea. Finally, Kastro, Ammoglossa, Gyra and Agios Ioannis, the beaches closest to Lefkada's Old Town, offer resident "Bouranels" and visitors a refreshing and convenient dip in the sea.
Lefkada's alpine villages elevate your travel experience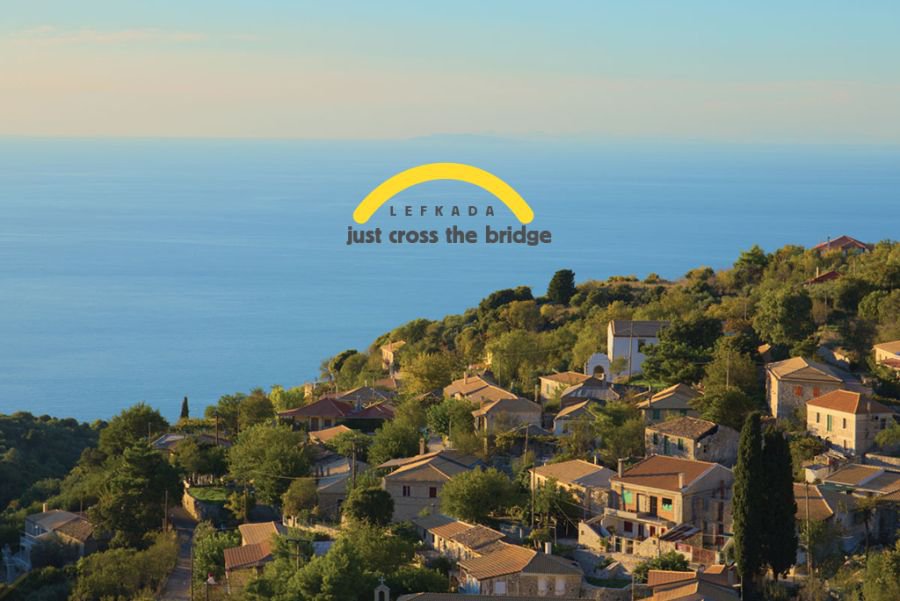 As the island bathes in the noonday sun and before your swimsuit has even dried, take a break for a bit of tsipouro and delicious mezé where there's always a cool breeze - under the shady plane trees in the village square of Karya. Its warm-hearted residents will make you feel like one of the family. Once you've had a few tumblers, enjoy a stroll among the beautiful stone houses, friendly satiated cats and well-groomed gardens where old women sit creating their renowned silk-thread Carsanic embroidery. Then head west to Drimona, a traditional village with cobblestone streets, well-preserved stone houses and lush Wisterias that adorn the idyllic scene with their lilac blossoms, each year, in celebration of spring.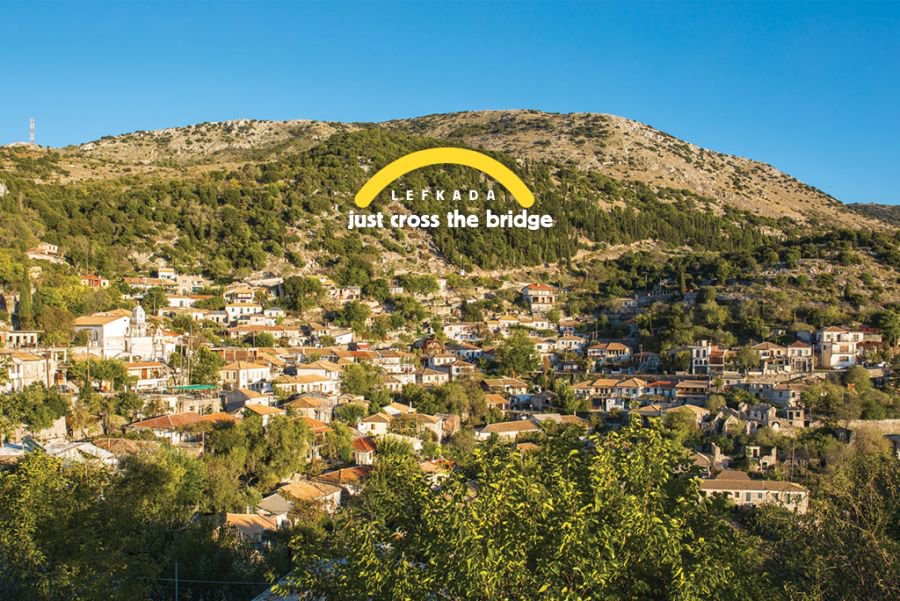 Next stop is Exanthia. According to local lore, its name refers to the six families, literally "six flowers", that founded the village centuries ago. Here the scent of wild oregano and sweet lemon verbena abounds and grapevines cling to the freshly white-washed houses like a lover's embrace. The village, built amphitheatrically, feels like a suspended dream-balcony with arguably the best view to be found in the Ionion Sea.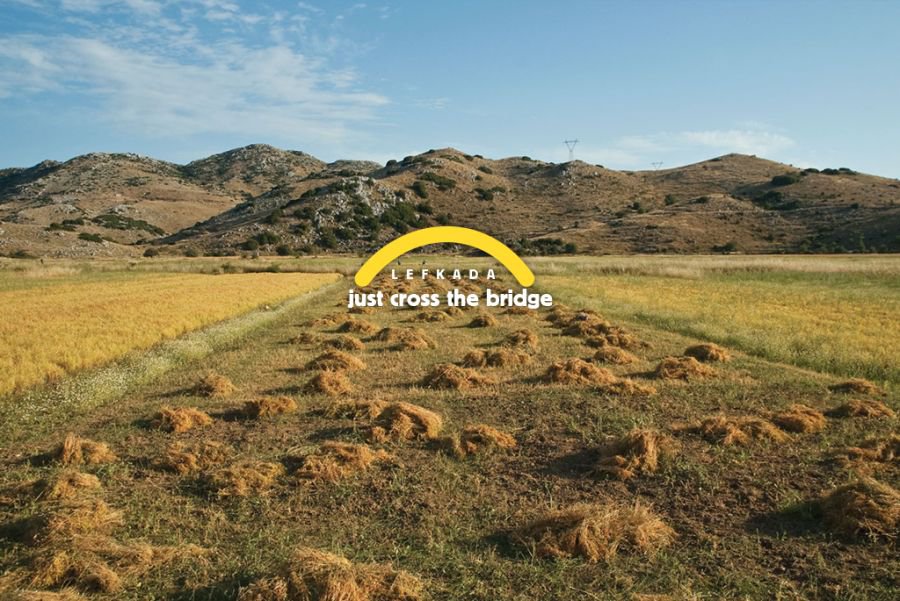 One of the island's oldest villages, Eglouvi, is also the village with the highest elevation in Lefkada. Here lentils are still grown according to generations-old farming traditions. The well-deserved fame of these local legumes is indisputably a matter of taste best described as love at first bite. Hiking uphill along the footpath you'll reach St. Donato, a beautiful small church. Each year on August 6th, the eve of St. Donato's feast, women from the village gather to prepare their traditional lentil soup in earthenware pots. The age-old recipe is served to locals and visitors, accompanied by riganada, salt-cured sardines and garden tomatoes. St. Donato is also the site of the famed "voltos", the vaulted stone huts believed to be built during Venetian Rule and used by lentil famers as temporary shelter during the summer months.
An island with rich cultural heritage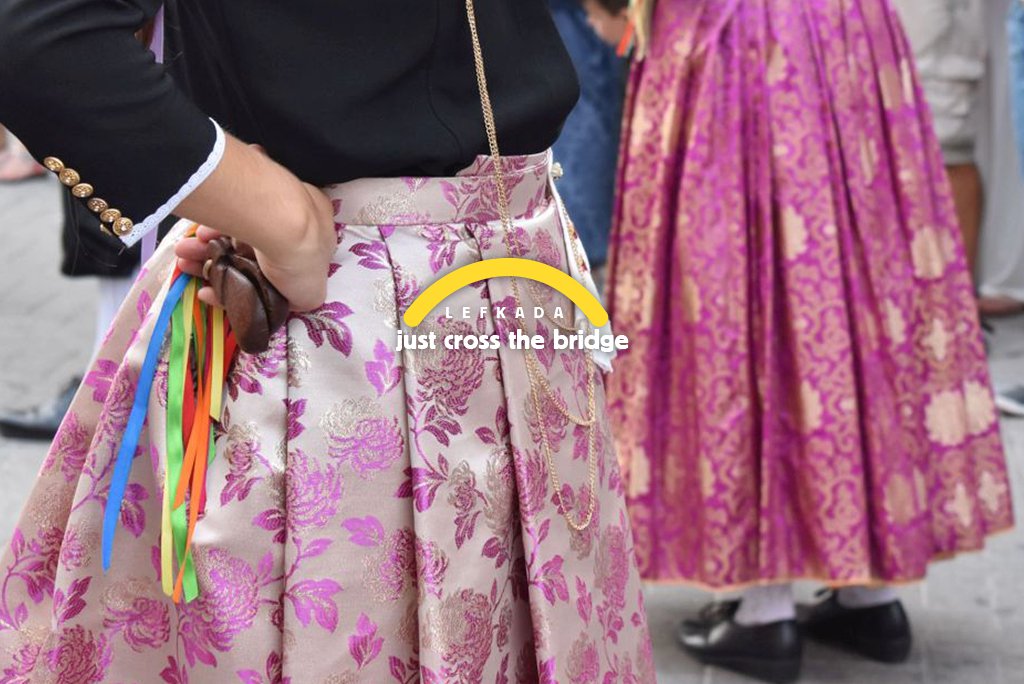 I doubt one could find a house in Lefkada without, at the very least, a single musician, artist or philosopher. Whether on account of the climate, or its Venetian past, this patch of land is blessed with a cosmopolitan and musical vitality. Lefkada boasts the second oldest marching band in Greece, innumerable conservatories, cultural societies, dance troupes, literary and theatrical clubs. And they don't miss a chance to share their passion by hosting events and fiestas throughout the year. It's little wonder that the prominent Literature and Arts Festival was first organized here in the 1950's, followed soon after by Lefkada's International Folklore Festival, an important cultural landmark that still takes place each August. This "island of poets", as it's commonly called, is surely favored by the Muses. One could even characterize the whimsical "Heptanese temperament", as an enticing cocktail of Apollonian and Dionysian spirit, one that keeps visitors coming back for more.
If you'd like to get a taste of the island's cultural identity, visit the Angelos Sikelianos Museum, opened in 2017 and housed in the poet's renovated manor, explore the Archeological Museum's collection of notable artifacts, discover the remarkable work and life of Japan's national poet at the Lefcadio Hearn History Center, peruse the city's three libraries, the island's folklore museums, the emblematic Venetian Castle of Agia Mavra that played such a decisive role in the island's history and Faneromeni Monastery, dedicated to Lefkada's patron, the Virgin Mary.
Lefkada is synonymous with adventure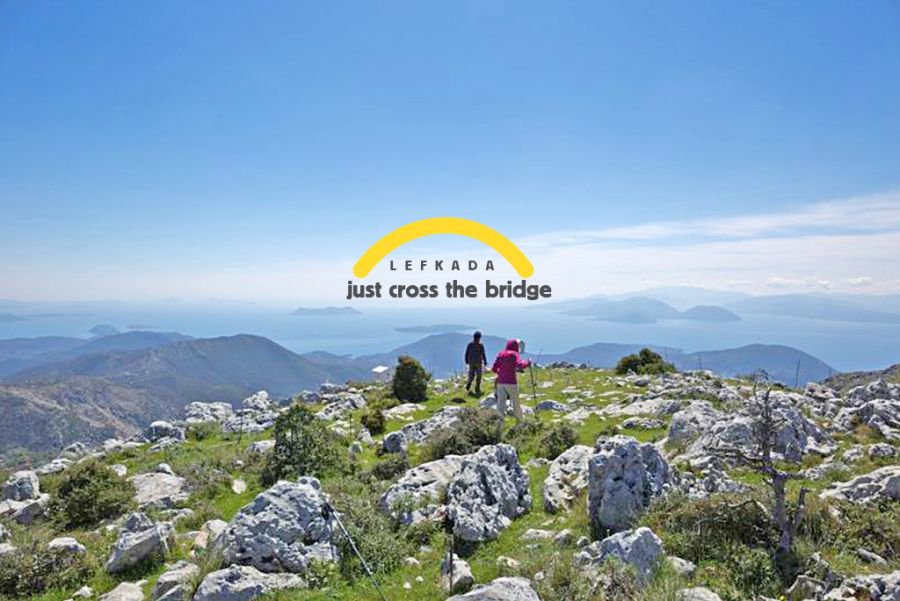 If you're in the mood for trekking, just put on your sneakers and join the growing number of genuine nature lovers already discovering Lefkada's lesser known secrets. The island's diverse ecosystems, spectacular waterfalls, picturesque chapels and lush vegetation are its generous offerings to quell the summer heat.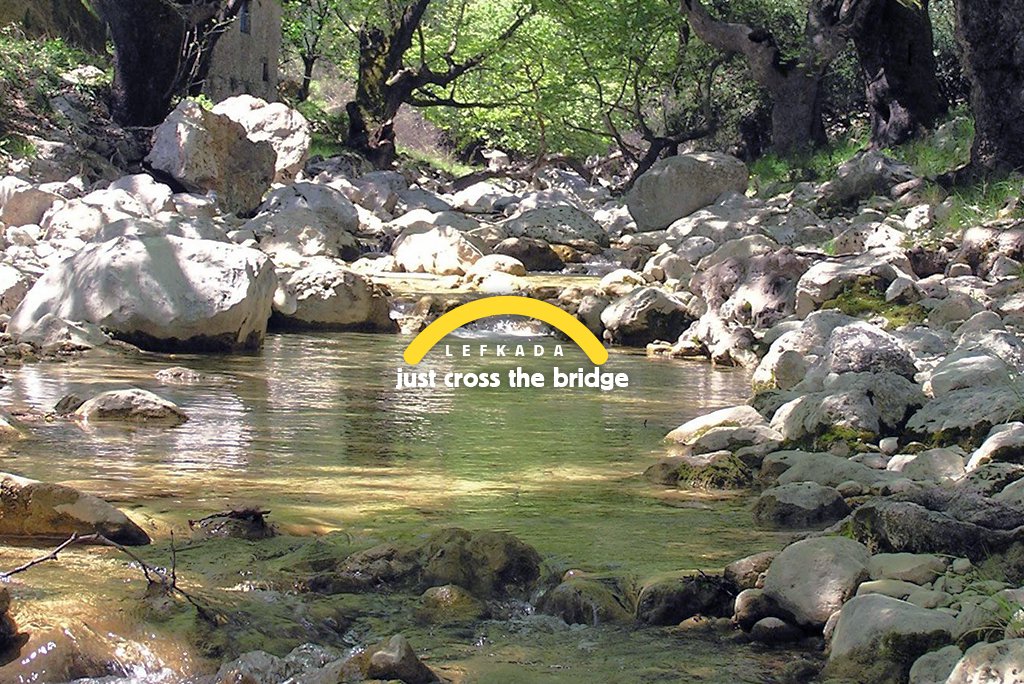 One popular route begins from the village Kolivata and follows age-old footpaths through Skaros, the famed oak forest immortalized by Sikelianos with its unforgettable view of the islets. If you're keen for even more challenging experiences, Lefkada won't disappoint you.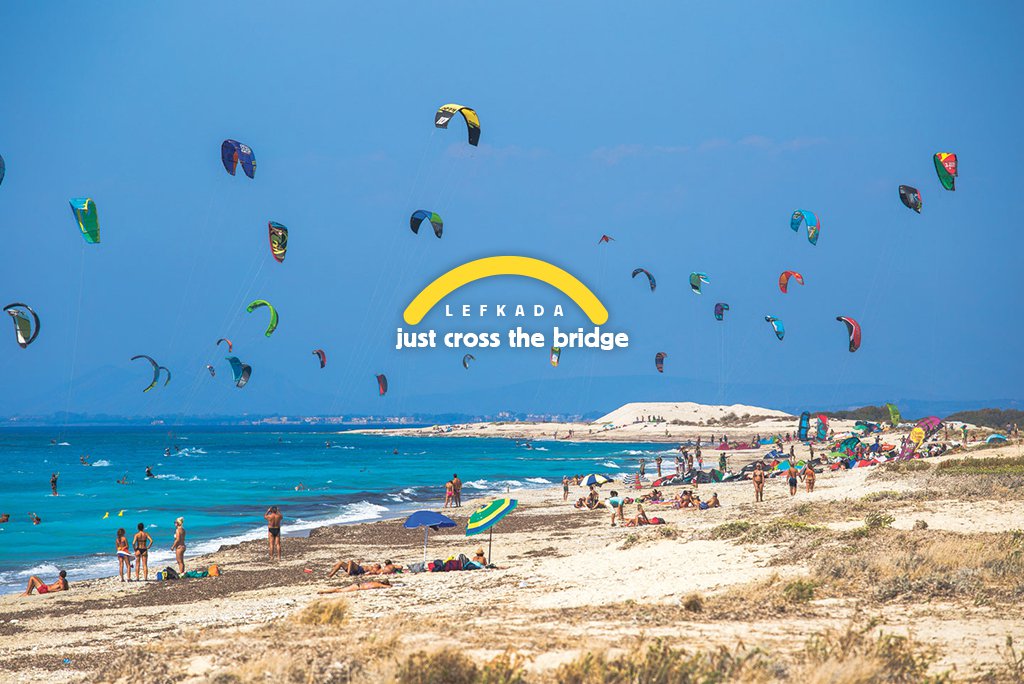 Devotees of kite and wind surfing will find their mecca at Agios Ioannis and Miloi beaches. Athletes flock here each year to enjoy the area's thermal winds. From spring to mid-autumn, colorful sails dance among the waves in a delightful choreography lit by the noonday sun. One of the top destinations for windsurfing worldwide is Vasiliki. The region's unique morphology consistently delivers a mistral known by insiders as "Eric", that builds throughout the day, providing surfers the perfect conditions to practice their expertise at harnessing waves. Diving and snorkeling are excellent choices for whoever wants to explore Lefkada's underwater kingdom, while those who prefer more playful alternatives can choose from an array of water sports including kayaking, wakeboarding, fly fishing and pedal boating.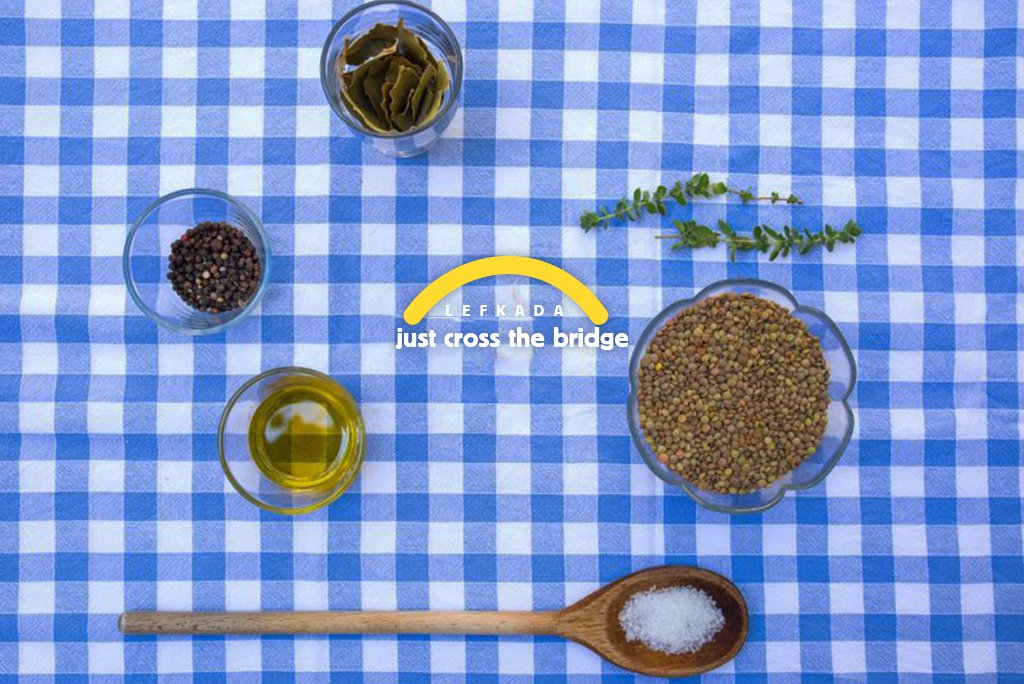 Fresh fish straight from the local fishing boat nets, appetizing small shrimp, leafy greens sprinkled with zesty lemon juice and a cold glass of beer right at the water's edge. The gastronomic epitome of summer. You'll be licking your fingers every time you enjoy a home-cooked meal at one of the island's taverns and restaurants, whether it's a traditional summer recipe, grilled fresh fish and seafood still carrying the sea's iodine scent, refined dishes influenced by the island's Venetian heritage, stews and casseroles cultivated by the Ionian temperament or expertly prepared meats. Lefkada's food culture will surely seduce your senses and gain your utmost respect.
Be sure to try the local specialties: bakaliaro bianco (cod with white sauce, cooked with potatoes and onions), red mullet savoro, calamari in ink and, of course, Eglouvi lentils prepared in a variety of ways. Accompany your meal with a glass of white wine, of the endemic Verzami or Vardea varieties, and savor a bouquet of aromas that travels straight from the local vineyards to your table. Another local delicacy not to be missed is Lefkada's salami, inspired by its Venetian past, with its light garlic scent and whole peppers, and perfectly paired with a glass of ouzo. Crispy olive oil biscuits, sweet ladopita, made with flour and olive oil, delicious mantolato and pasteli, traditional sweets made with sesame, almonds and honey, tasty liqueurs and naturally, the famed soumada almond beverage, are a few more exceptional local delicacies that are a must for every visitor.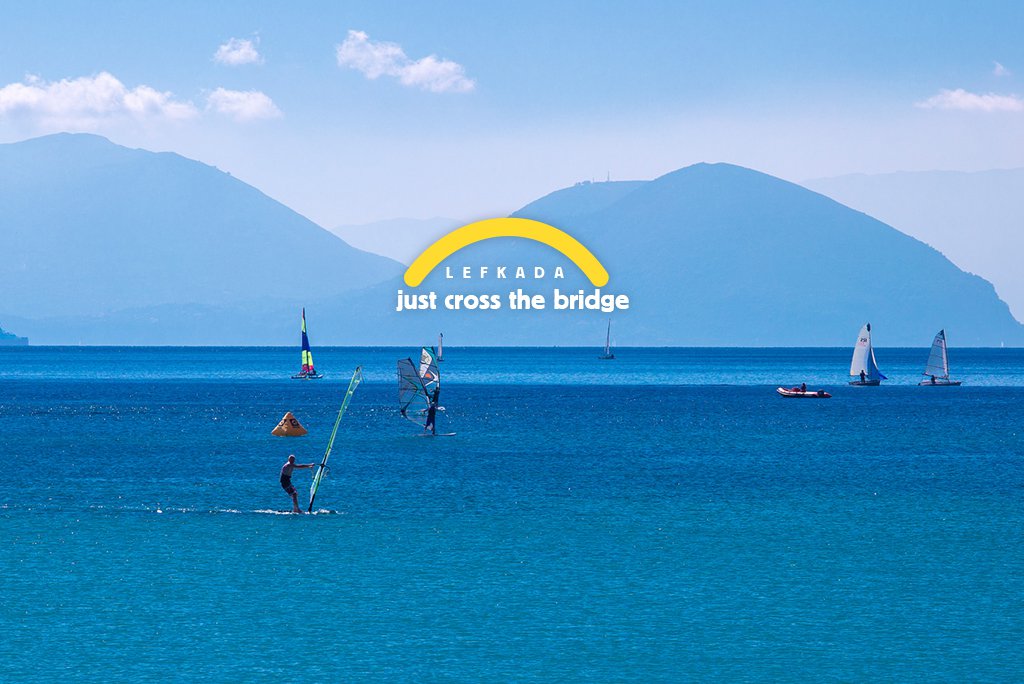 Boat travel in the Ionian Sea is without a doubt a one-of-a-kind experience. Whether by yacht, sailboat or ferry boat, you'll discover a diverse natural mosaic of incomparable beauty. Set sail from Lefkada and enjoy an idyllic day cruise of the small islands of Meganisi, Kalamo and Kasto, as well as the neighboring Ionian islands.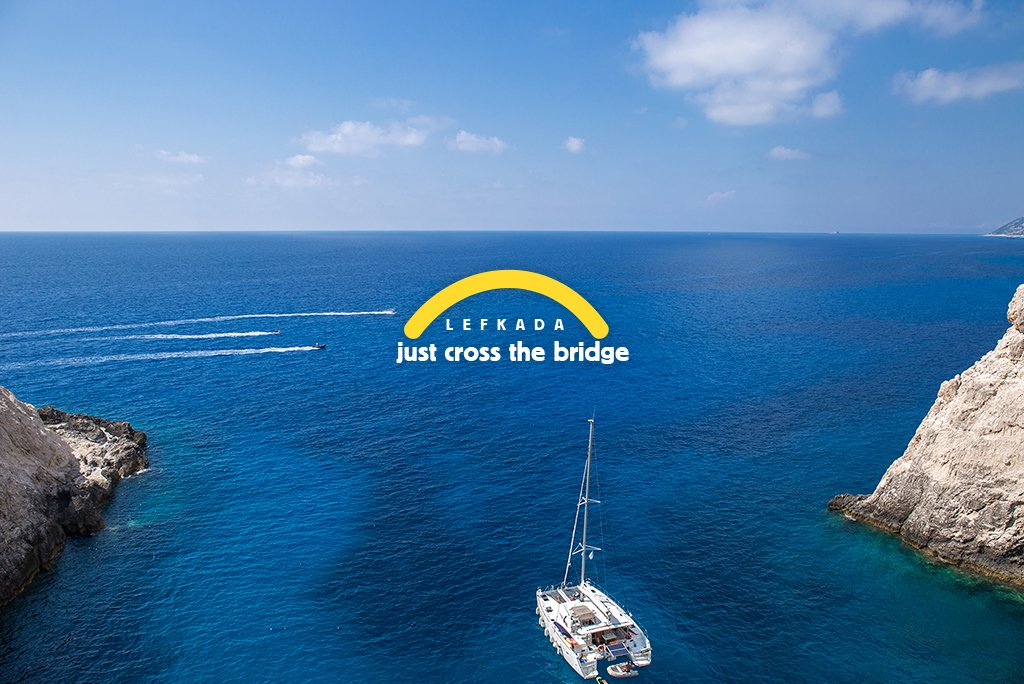 See the private paradise built by Aristotle Onassis on Scorpios, the petit Madouri islet of Aristotle Valaoriti, the cosmopolitan air of Kephalonia, picture-perfect Ithaca, and the divine waters of Paxous and Antipaxous framed by age-old olive groves. If you love road-touring instead, Epirus will reward you with a rich and authentic experience on the mainland, with its the mythical landscape and villages untouched by time.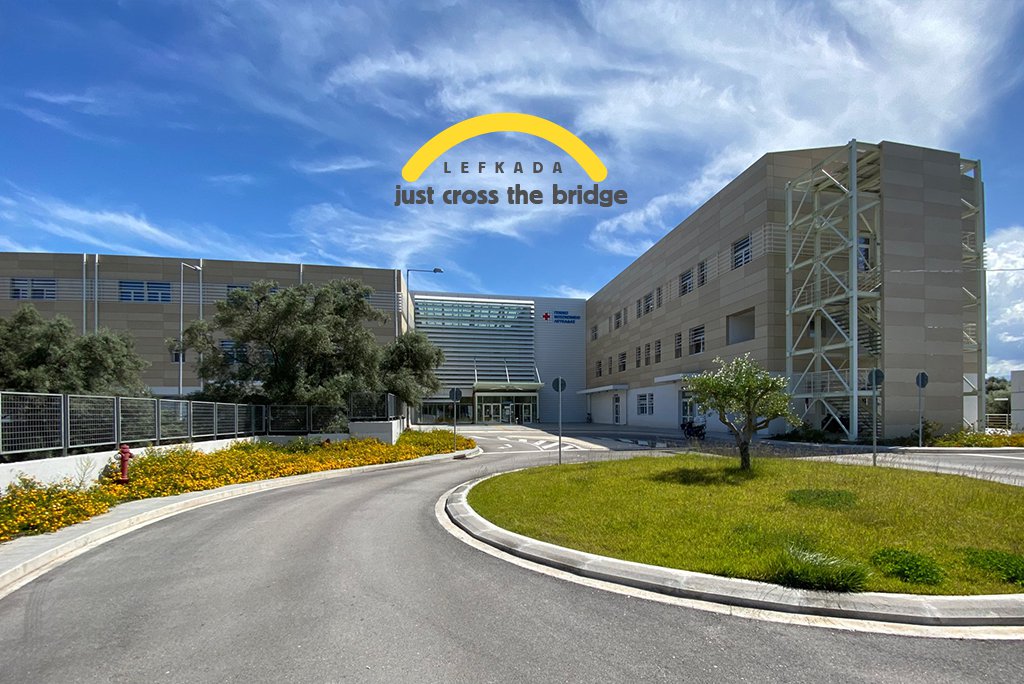 Lefkada's well-equipped General Hospital serves visitors, as well as the local population, staffed by an expert team of doctors, nurses and administrators. The hospitals of Preveza, Arta and Ioannina are also nearby. This year, tourism professionals in Lefkada have taken all measures and precautions, in accordance with health protocols, and are fully prepared to greet the island's visitors with a bright, albeit "masked" smile.
By: Effie Barla
Photos: Andreas Thermos