January 26, 2021
Great news for summer 2021!
Egkremnoi is definitely one of the best silky, milky-powder-white sand beaches of Europe with perfectly translucent clear waters and dramatic white limestone cliffs. The beach which is situated 40km southwest of Lefkada city, is the ideal spot for paradise-seeking beachgoers because of its spellbinding beauty.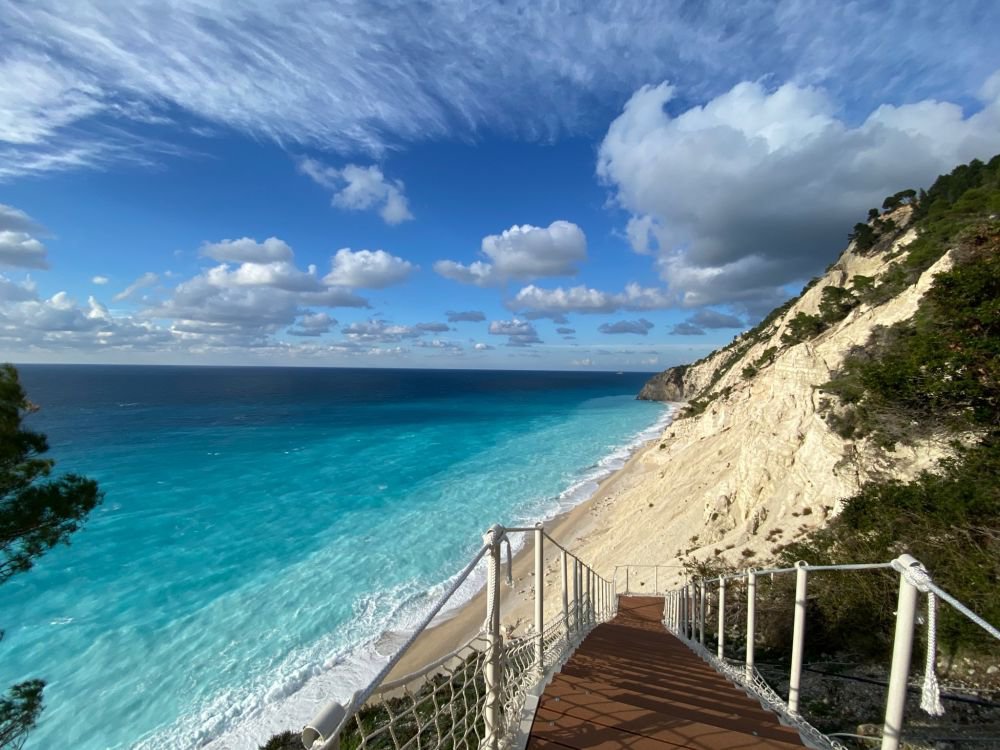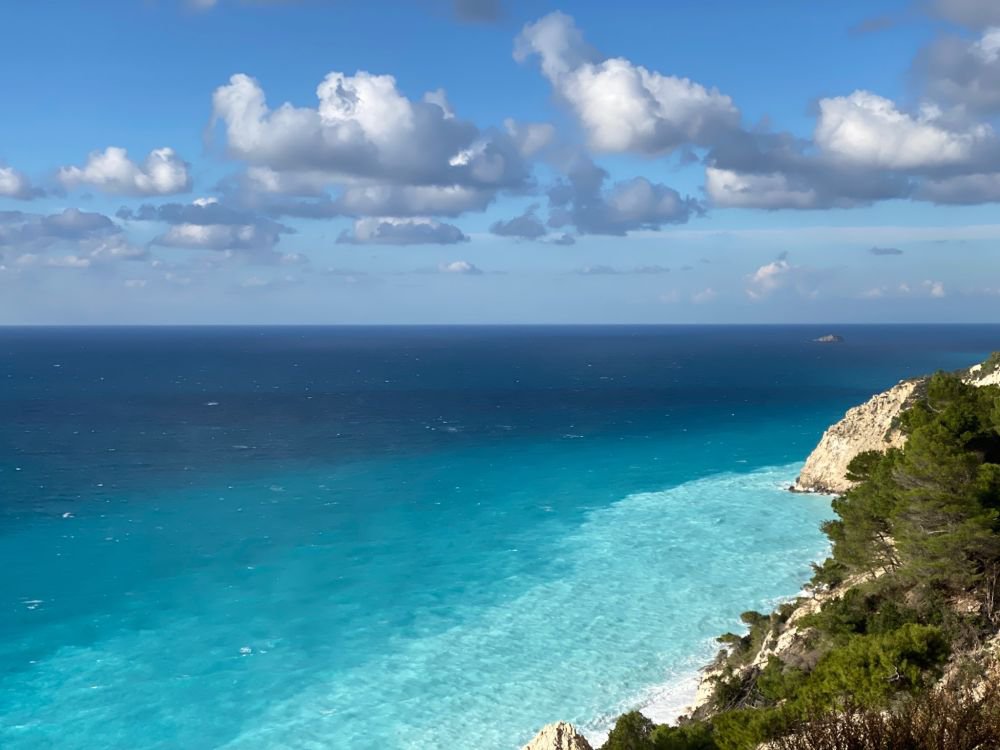 For more than 6 years the only way to reach remote Egkremnoi was by boat, but this summer the beach will be again accessible by foot. The road has been repaired, the new big long stair is almost ready and according to the Mayor of Lefkada, this year we will enjoy again that pristine azure waters and the calming murmur of the waves. All we have to do is just to climb down some steps for our own pocket of paradise!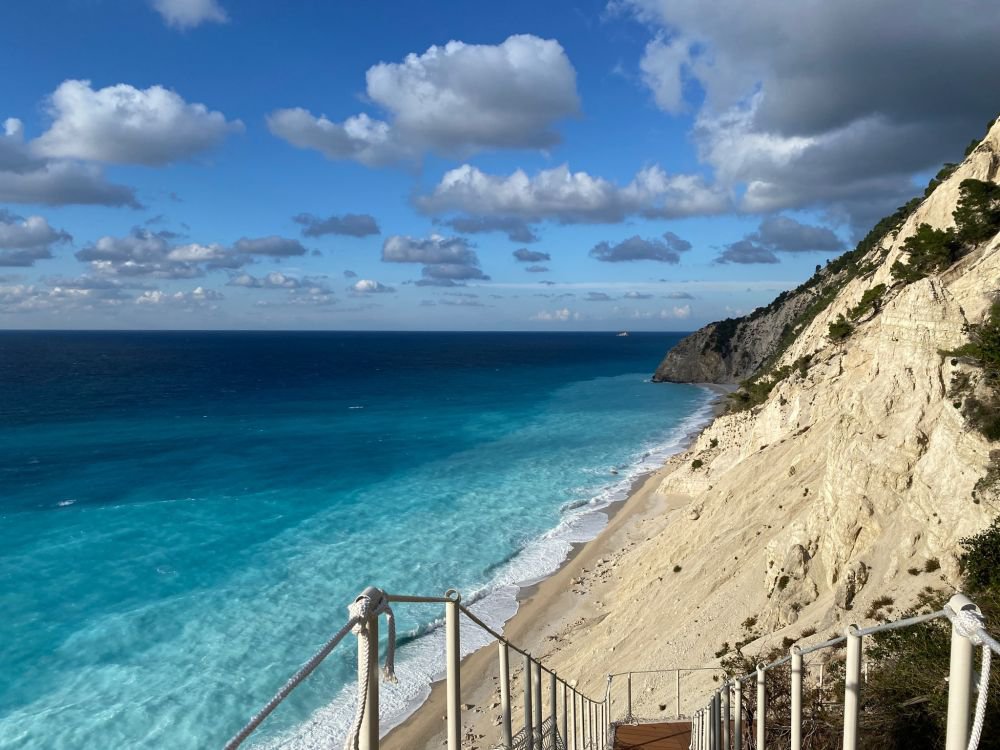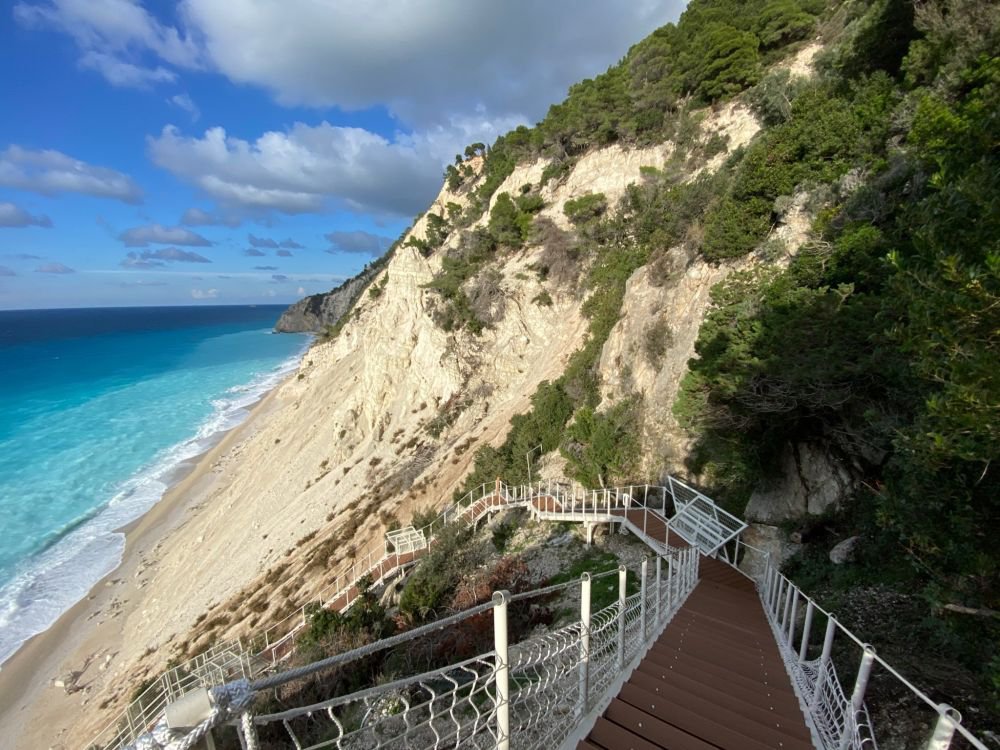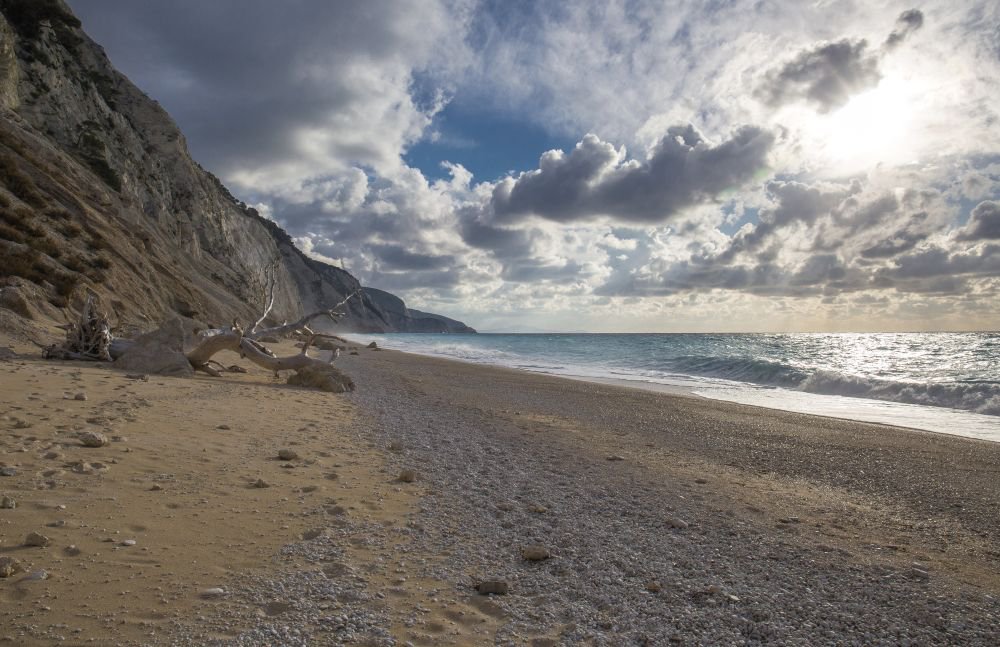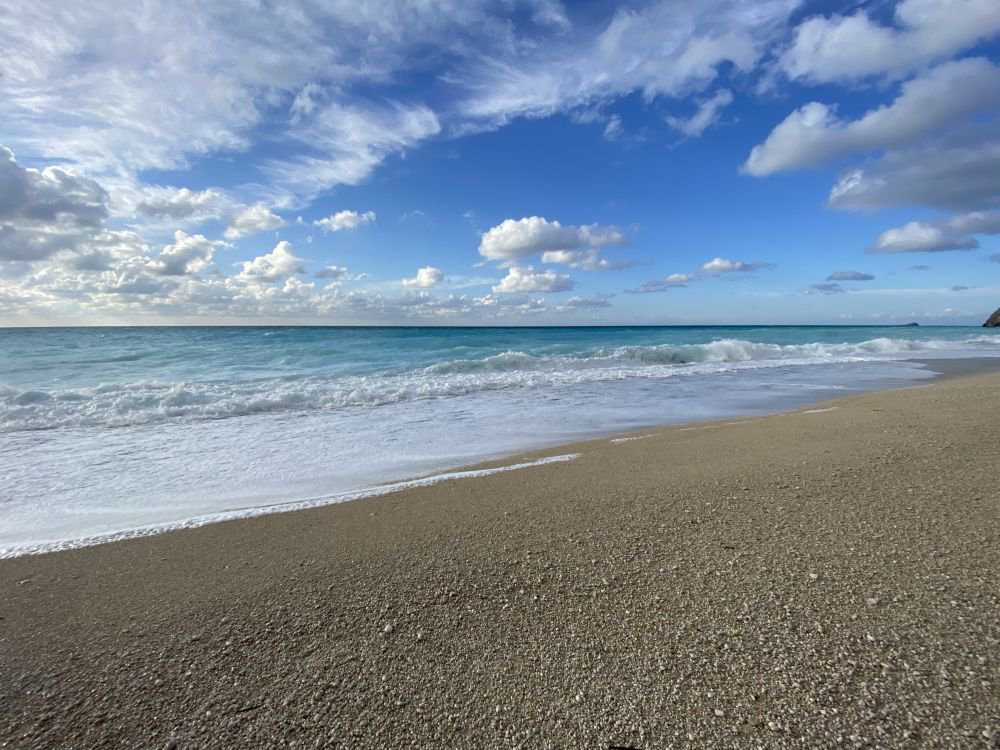 Info for everyone: To reach this picturesque location, you will need a pair of cormfortable shoes (not sandals). It's easy to go to down to the beach. It will take you about 10 minutes to reach the sand. The difficult part is to go back to your car. So be prepared. Don't forget your water, your suncreen and your parasol.
Info for the drivers: The road which leads to the wild virgin beach of Egkremnoi begins some kilometres south from Athani. There will be a parking area above the beach. You may also leave your car on the road but be careful because the road is not so wide.
Info for the romantics: You can still approach Egkremnoi beach by a private charter boat or by a well organised cruise which starts from Nydri and from Vassiliki.
We can't wait to return to this beach!