February 16, 2023
Apokries (Carnival) which in Greek means ''Far from the meat'' is a period for joy, excitement and festivities for Greeks with various fun-filled celebrations, loud music, lots of teasing, plenty of dance, cheerful parades and of course masquerades. The origin of Apokries comes from Ancient Greece's Bacchic celebrations and was associated with the worshipping of the Olympian god of wine, pleasure and festivity, Dionysos. It was a celebration of spring and nature's rebirth which was incorporated into the Christian religion, with only a few changes. The Carnival lasts for three weeks, traditionally starts 10 weeks before Greek Orthodox Easter, during February or March and culminates on the weekend before Clean Monday.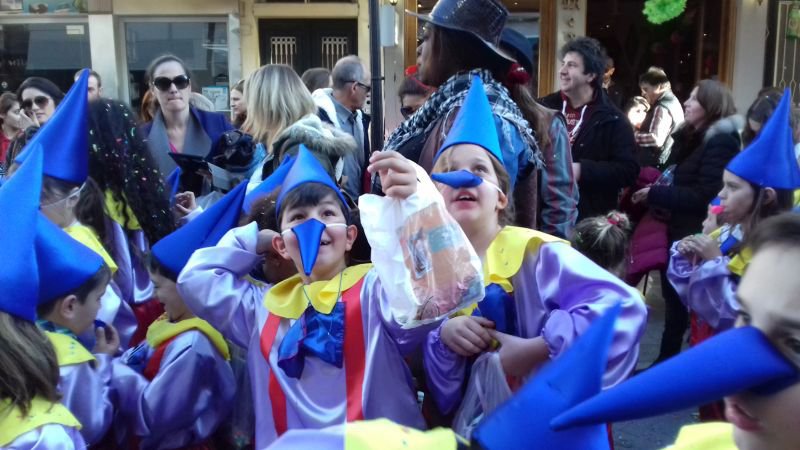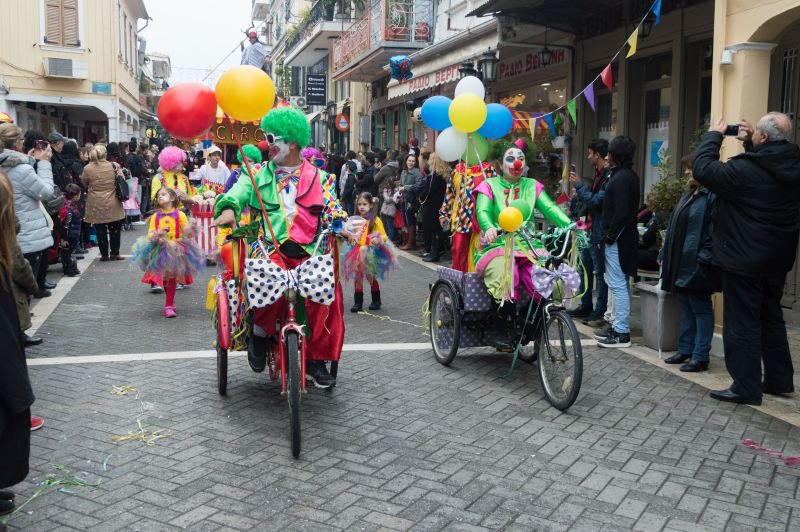 Apokries in Lefkada island
In Lefkada island the Carnival* is very much alive. Many cultural associations and groups participate every year in the big carnival parade which starts around noon on the Sunday before the Clean Monday. Every group has a name and of course a costume theme. Giant decorated floats and cars and colourful costumes fill the streets of Lefkada town. After the parade, parties in bars or houses follow to mark the end of the celebrations.
Bonus fact: The Lefkadians use the world ''Faromanita'' in order to describe their carnival or the verb ''Faromanao'' in every occasion they feel cheerful. The world derives from the Italian ''fare mania'' which means ''make some noise''.
*This year the carnival has been cancelled as a protective measure for the spreading of Covid-19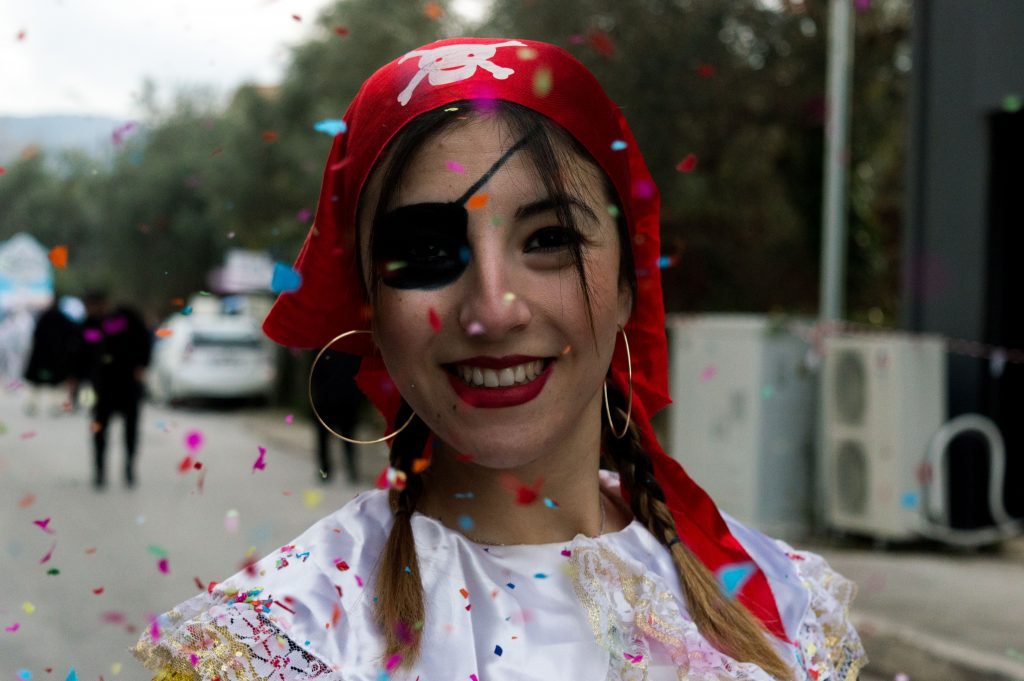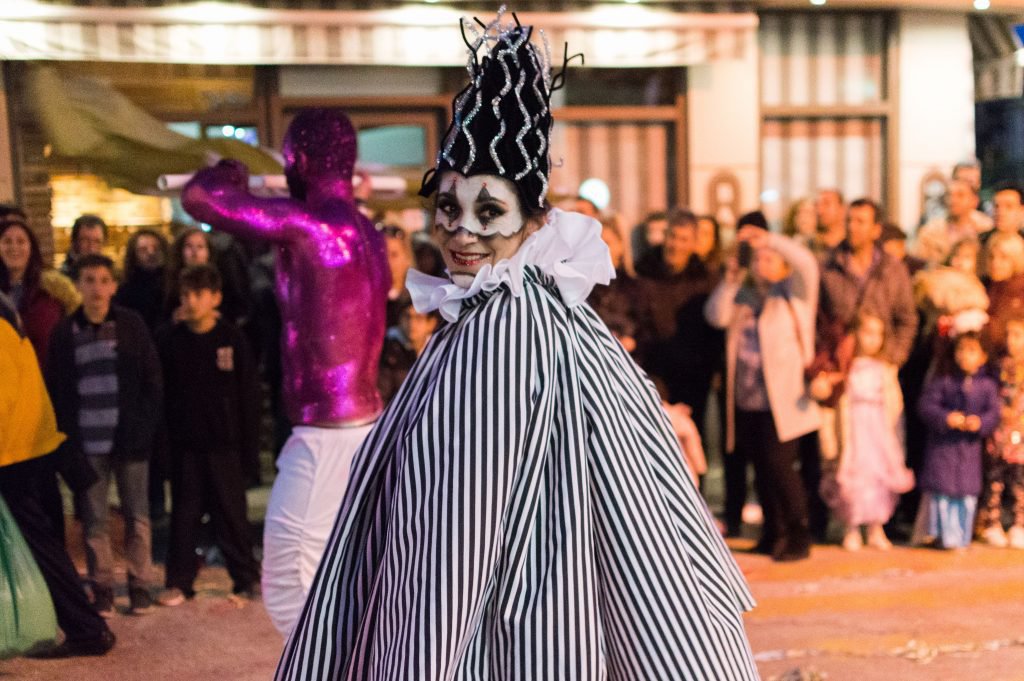 Tsiknopempti
The Thursday of the second week of Apokries is called Tsiknopempti and signals the beginning of the last weekend that observant Greek Orthodox Church members are permitted to eat meat before the fasting season.
Tsiknopempti derives its name from the word tsikna (τσίκνα) which means the smell of sizzling meat and the word pempti (Πέμπτη) which is Thursday, so the literal translation of Tskinopempti is ''Smoked Thursday'' or ''Smelly Thursday''.
On that special day barbecue smoke will fill the streets across the whole Greece and people will gather in gardens, verandas, rooftops, neighborhood squares or even by the roadside in order to grill meat (cuts of pork, lamb, beef, sausages, souvlakia and other meat specialties such as kodosouvli, kokoretsi etc), eat delicious mezedakia (tapas) and drink ouzo or tsipouro.
Happy Tsiknopempti!
Do you want to learn more about the Greek customs? Click here
Are you interested in the Lefkadian Gastronomy? Check this