July 15, 2021
Just 15 minutes away from Lefkada's old town is one of the island's most enchanting traditional villages, the seaside fishing hamlet of Agios Nikitas. Located on the northwest coast between Pefkoulia and Kathisma, it's a harmony of simplicity and sophistication. Here, amid the amphitheatrical cluster of stone houses, the meandering cobblestone streets, the gardens that overflow with bougainvilleas, geraniums and basil plants and the tiny crystal cove that beckons visitors for a refreshing dip, you'll feel as if you've travelled back in time.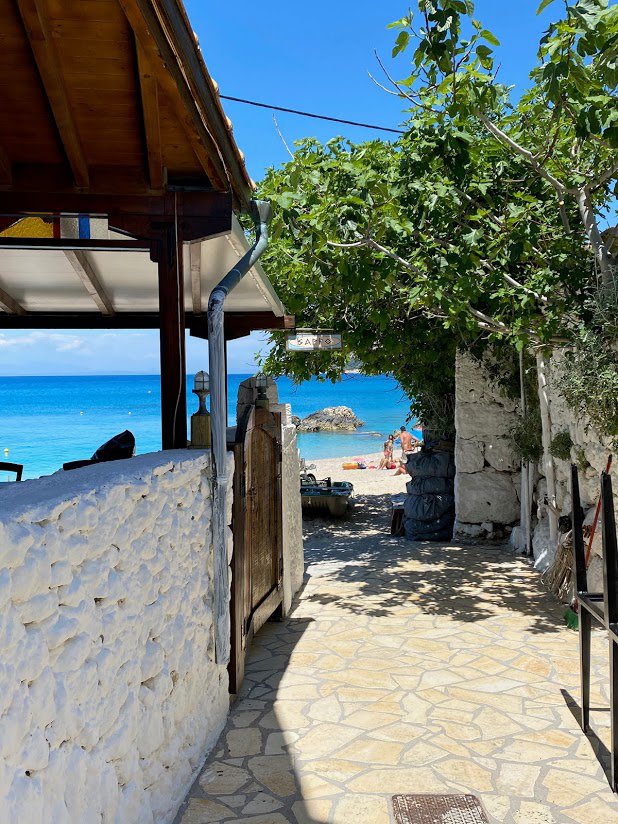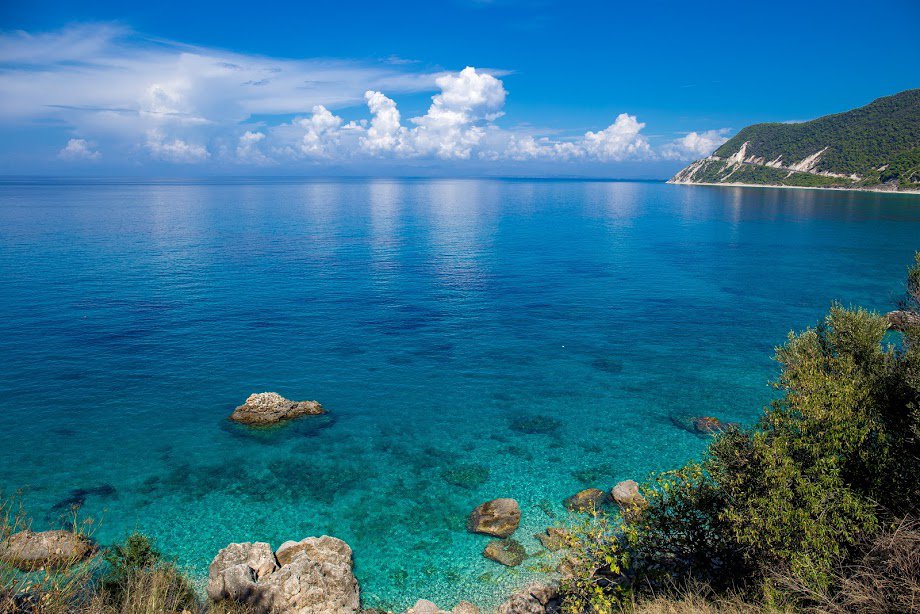 How to get to Agios Nikitas
A 12km route leads to Agios Nikitas within a lush green landscape. You can leave your car in the parking area just over the road, or park roadside. Keep in mind that cars are not allowed inside the village. Another, greener option is taking the bus, in which case you won't need to look for a parking space. Just check the timetable for the next, frequent, departure when you're ready to go. Find the entrance to the village after the stoplight or use the central pedestrian street and walk down to the square.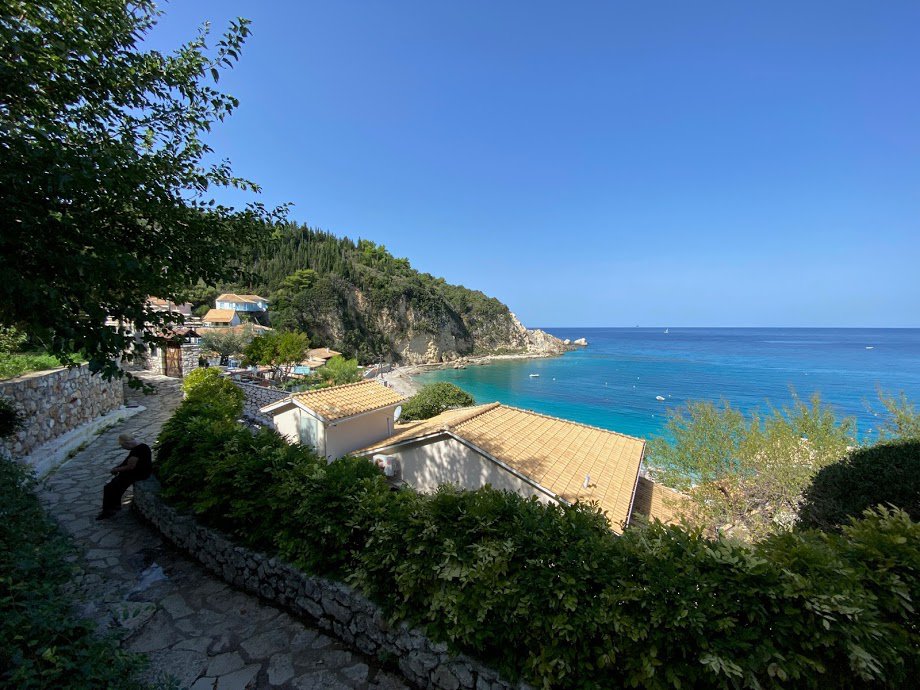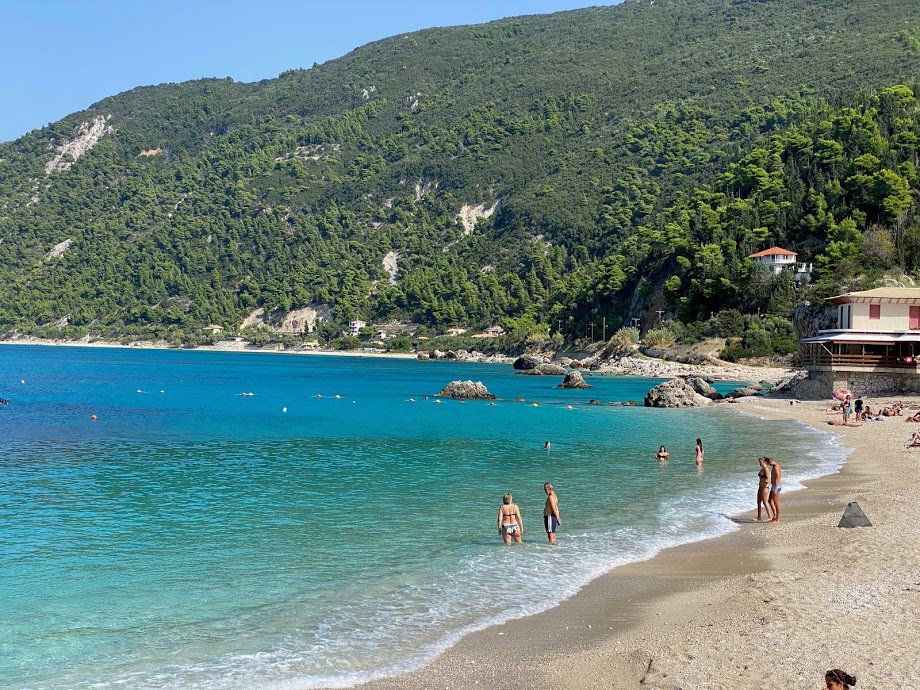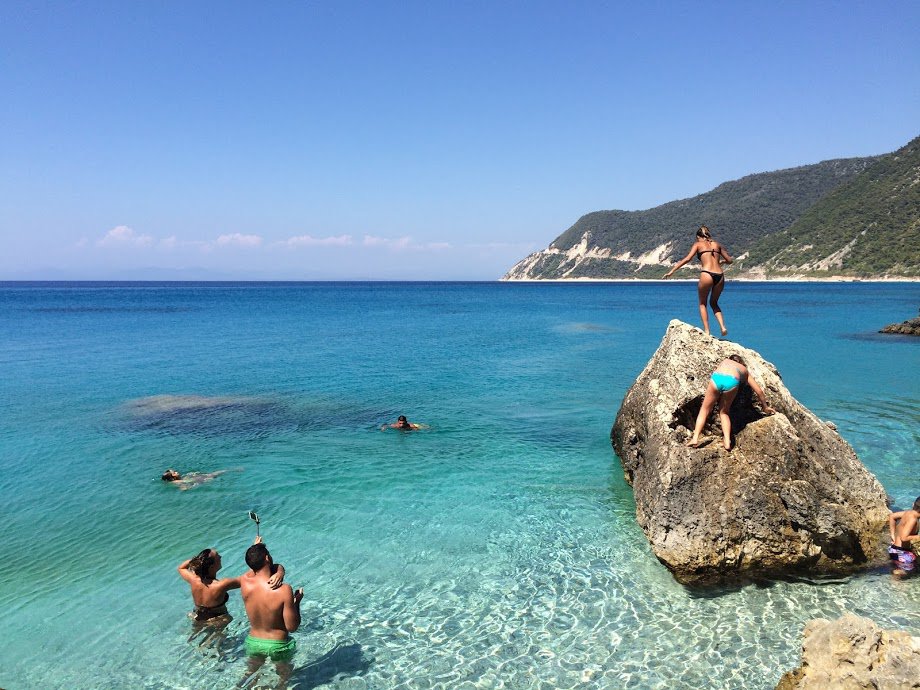 Traces of history
Local archeological findings, like the recently discovered Mycenaean tomb, confirm human activity in the area since at least 1400 BCE. The village of Agios Nikitas was founded much more recently, in the 19th century, after the English fleet successfully put an end to pirating in the region and the local population returned to their abandoned coastal farmlands. The demand for wine from Europe fuelled a steady transformation of the area, with year-round residences slowly replacing seasonal farmer's shacks. Agios Nikitas claimed a leading role in the island's export business up until the early 20th century when a series of unfortunate circumstances, including winemaking crises and the development of the island's roadways, led many residents to abandon the village in search of better opportunities elsewhere in Greece and abroad.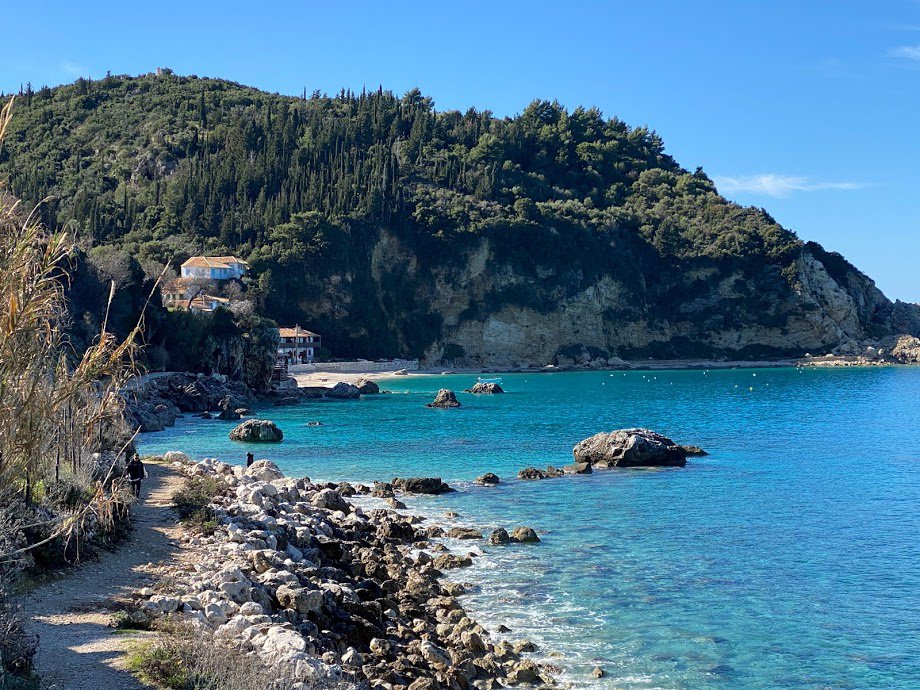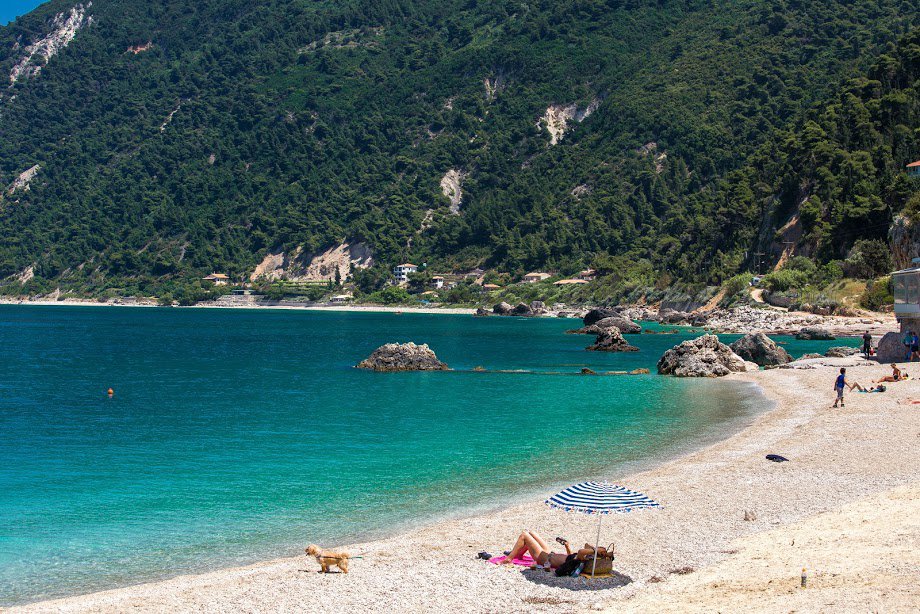 In recent years, tourism has also helped the village flourish, while it's carefully maintained its authenticity and traditional character. Many of the houses are now beautifully renovated and function as traveler's accommodations, making Agios Nikitas one of the most sought-after resorts on the island. Here you'll find idyllic taverns, cozy cafes, shops withlocal products and souvenirs, as well as mini markets, ATMs, street vendors and musicians.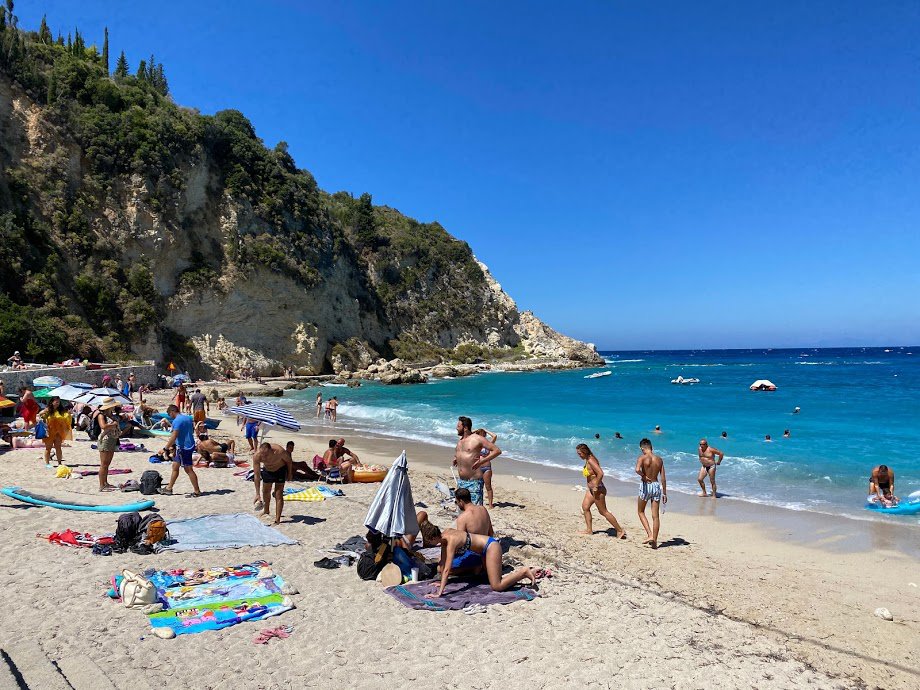 SWIMMING IN AN EARTHLY PARADISE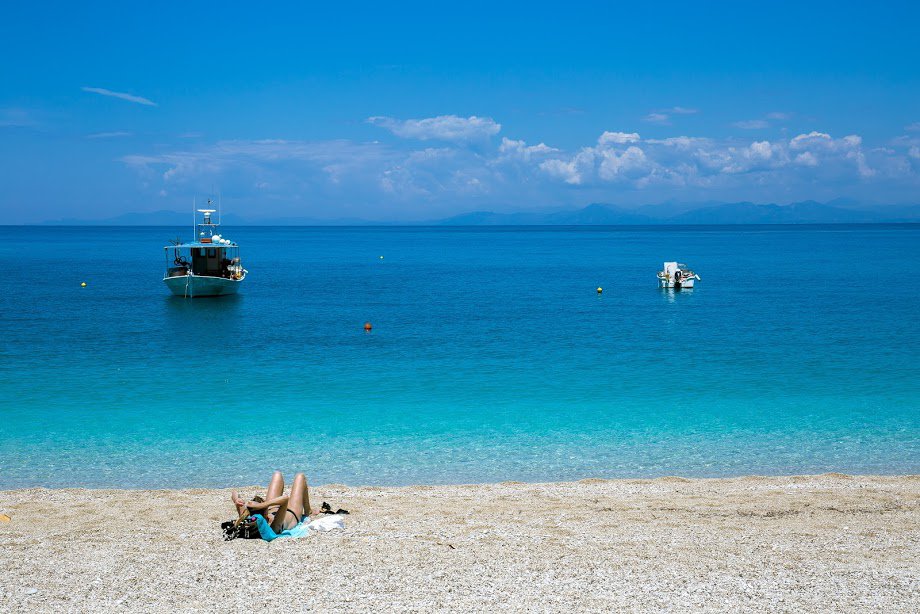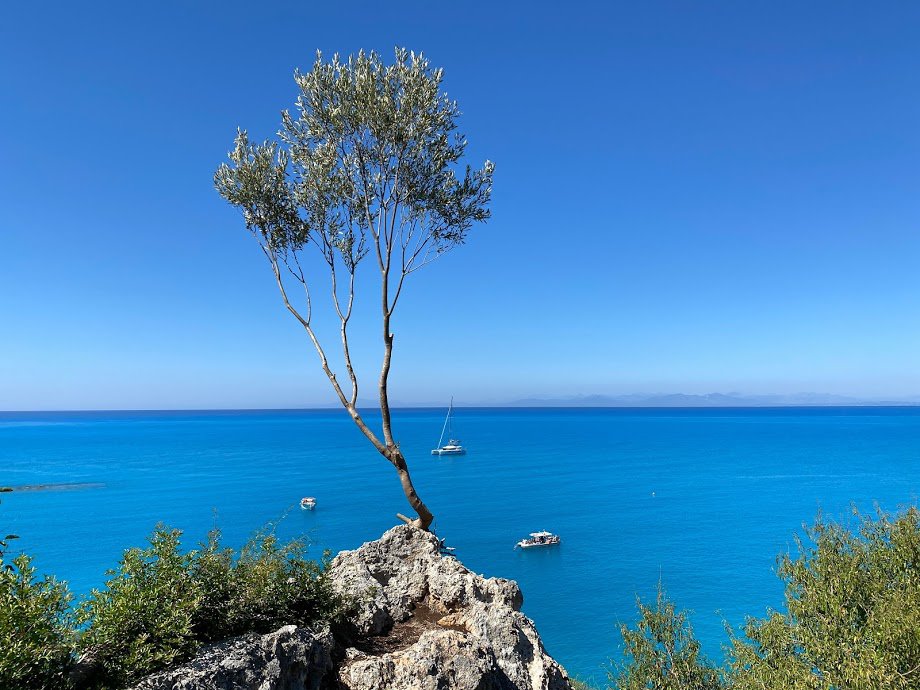 Agios Nikitas beach is a favourite for Instagramers and, when you set eyes on it, you'll understand why. Refreshing cyan waters, awarded Blue Flag status year after year, golden pebbled sand and lush green as far as you can see. The small cove offers shelter from the prevailing winds, making Agios Nikitas the perfect beach for families with small children. Of course, the sea is quite deep here, as is the case at all of Lefkada's west coast beaches where care should be taken by inexperienced swimmers.

The beach has very little natural shade, in the afternoon only, and there are no beach umbrellas/loungers for rent. So make sure you bring your own umbrellas, mats, hats and sunscreen, of course! Also keep in mind that this small beach usually draws a large crowd between mid-July and mid-August, so come early in the morning or in late afternoon to enjoy this singular place.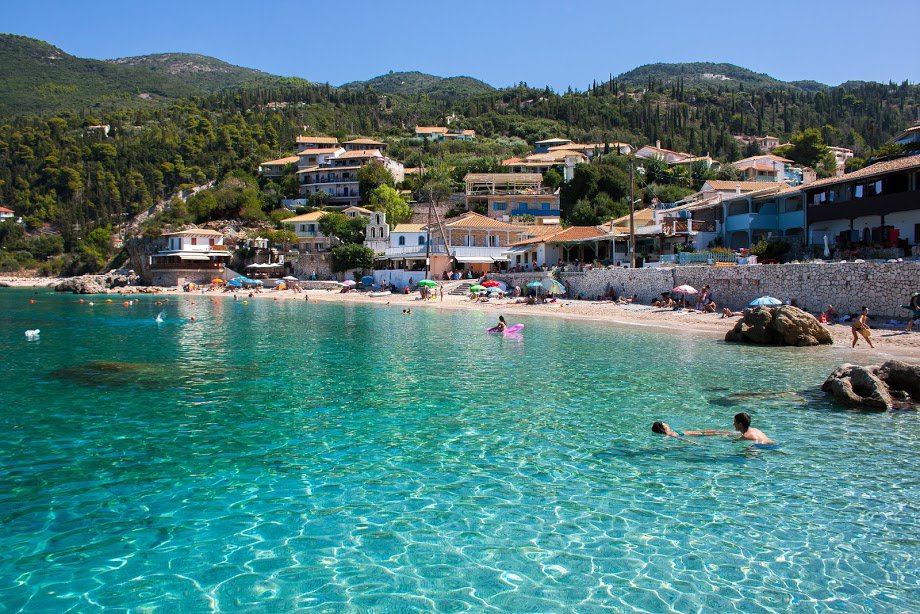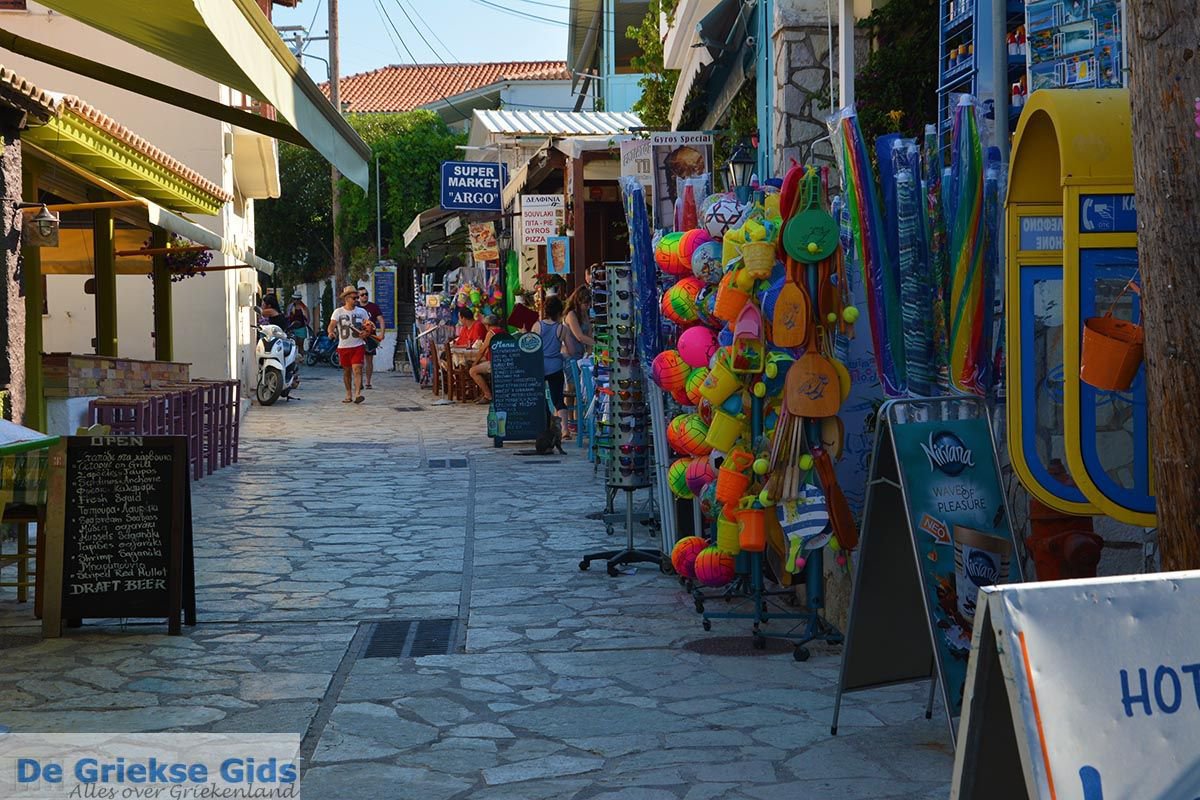 This wonderful supermarket is located in the heart of Agios Nikitas and has everything you may need from fruits, snacks, refreshments to personal-care products, beach equipment and camping equipment. 
WHERE TO EAT IN AGIOS NIKITAS
On the village's main pedestrian street you'll find Nikitas, where you can savor fish and seafood fresh from the family's fishing boat. This tavern is the place to enjoy authentic island recipes made with exceptional local ingredients and cooked to perfection in a friendly atmosphere.
Extra bonus: You'll enjoy the vibrant street and a beautiful view in the distance.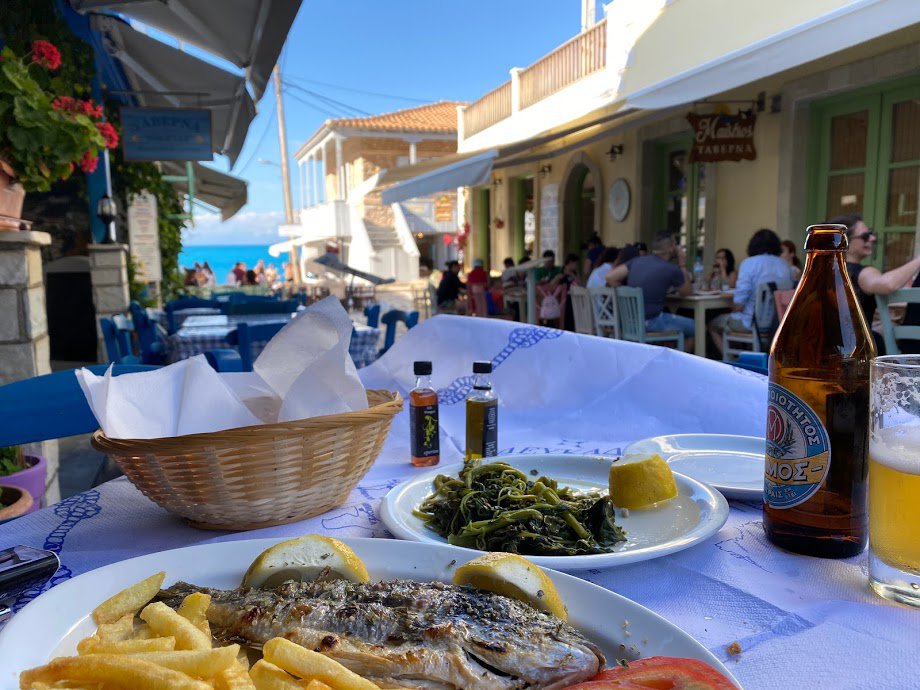 Just before the main pedestrian street, Join In, serves delicious Greek and Italian dishes, in a refined atmosphere, that will satisfy even the most demanding tastes. Here you can also enjoy an iced coffee, a rich breakfast or even ask to have something prepared for you take to the beach. Not-to-be-missed is Join In's amazing Italian pizza!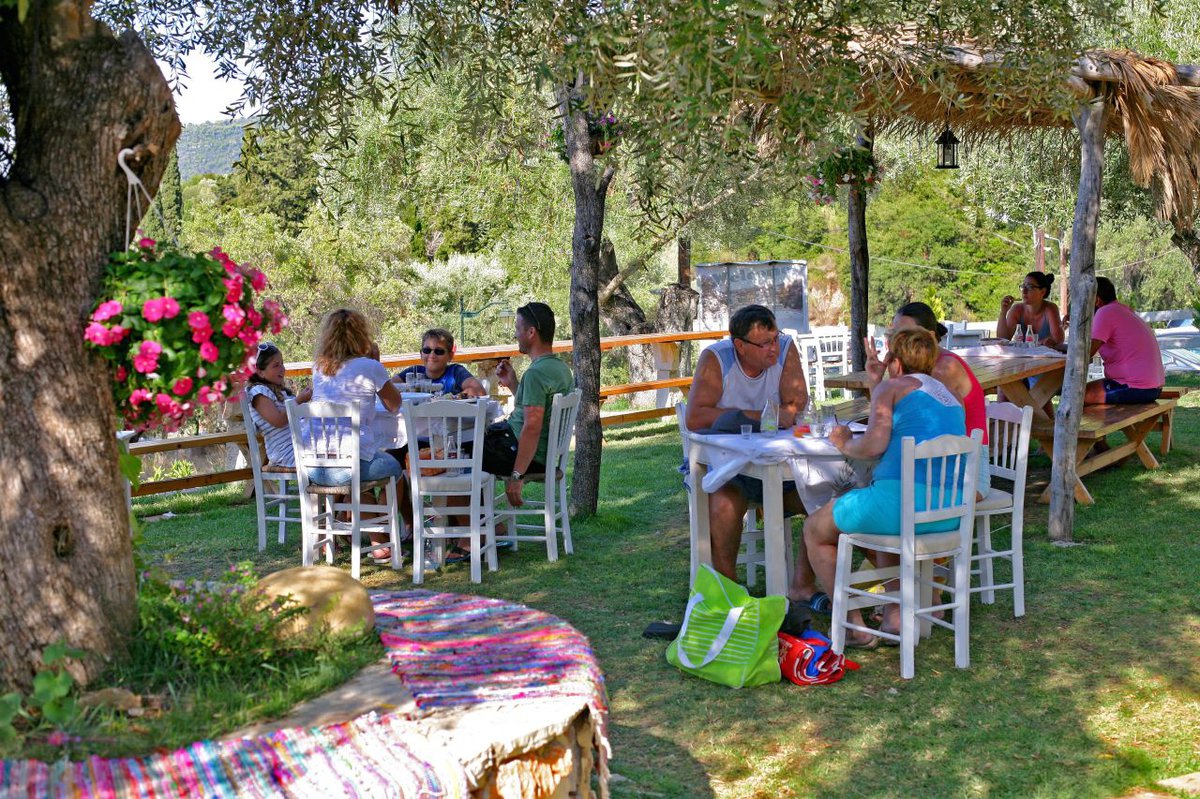 COFFEE AND DRINKS IN AGIOS NIKITAS
if you're looking for an all-day seaside hang-out where you can savor a coffee while the waves lap at your feet, Captain's Corner is your place. And though, in fact, you might come for that icy coffee on a hot August day, your true reward will be the unfettered view of the Ionian Sea.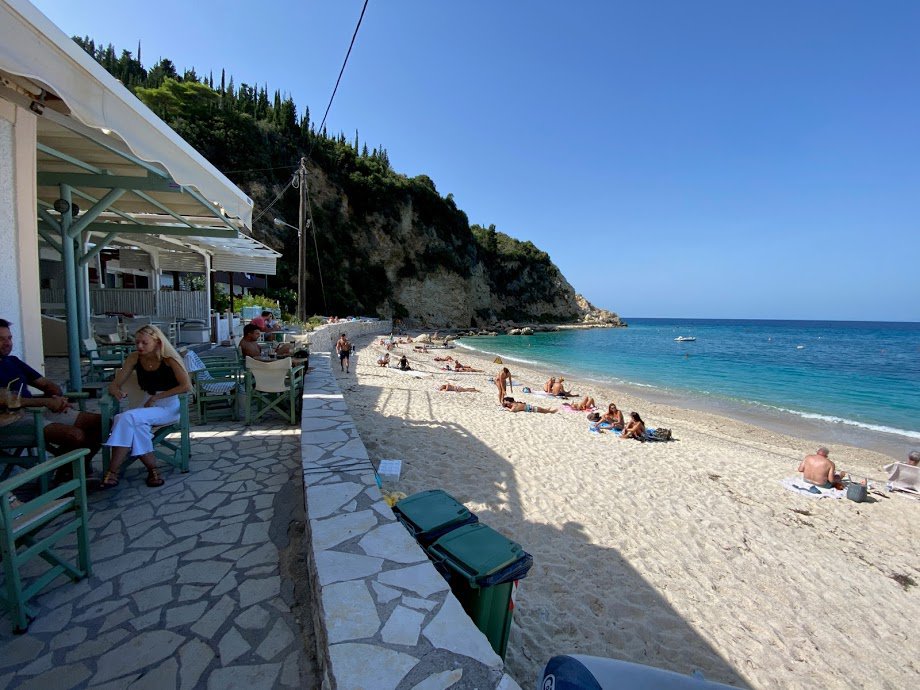 Gonia Bar truly needs no introduction. It's, without a doubt, the place where Lefkada's heart beats in summer. Phenomenal cocktails, laid-back vibes, sublime music and parties 'til dawn.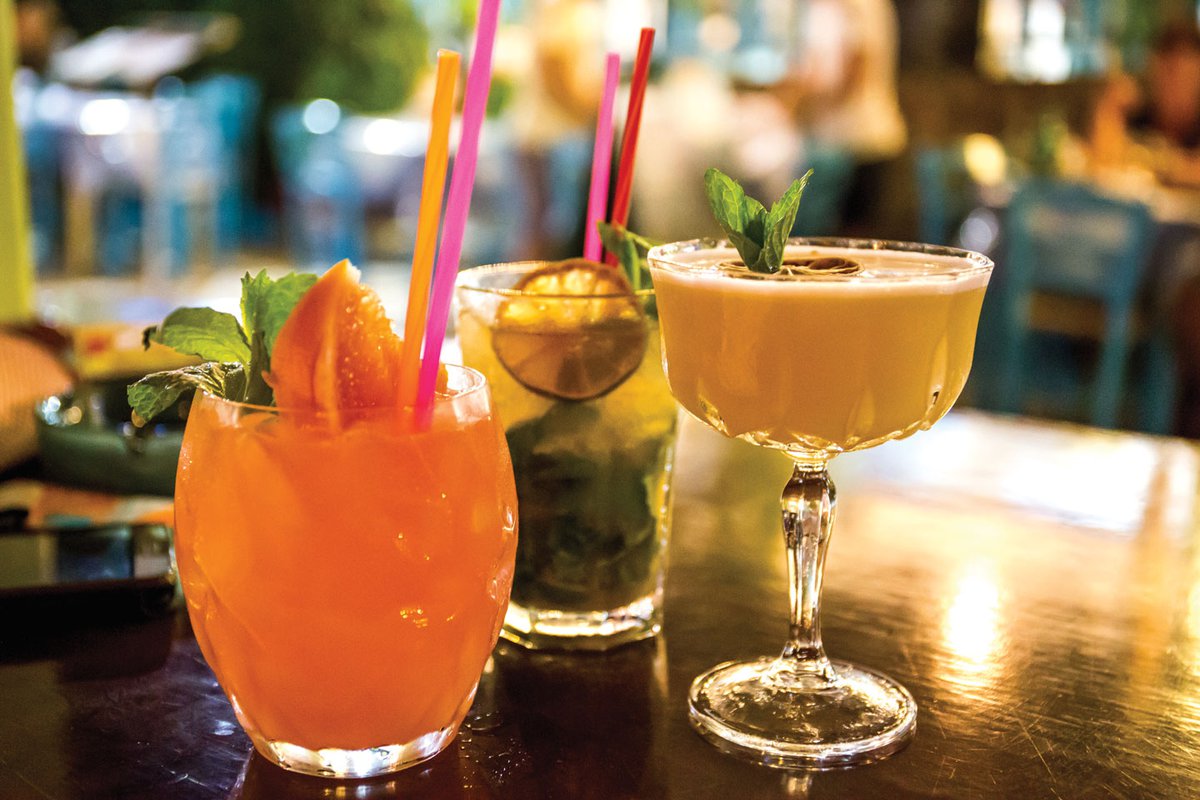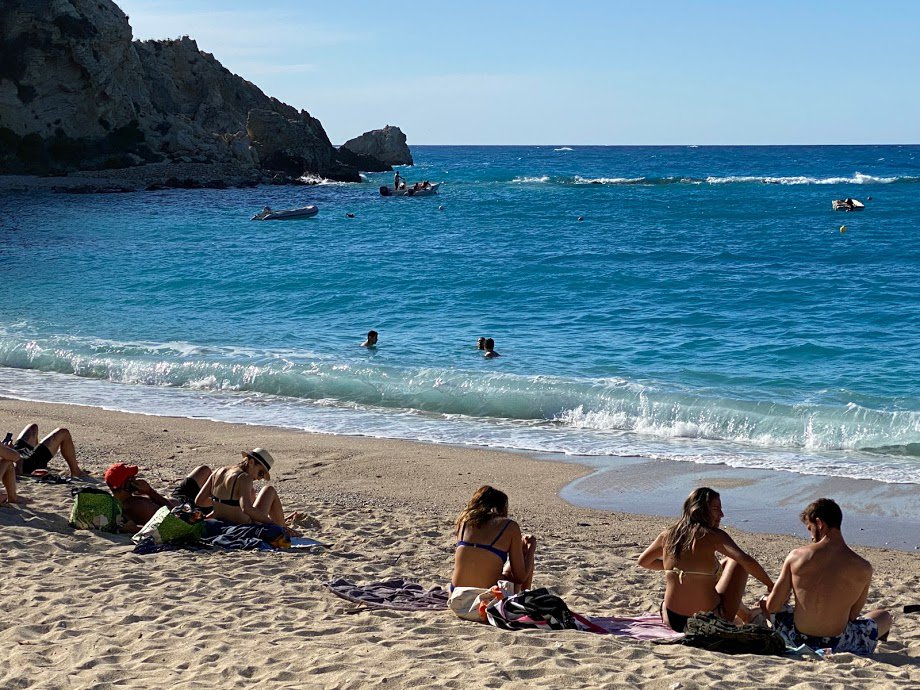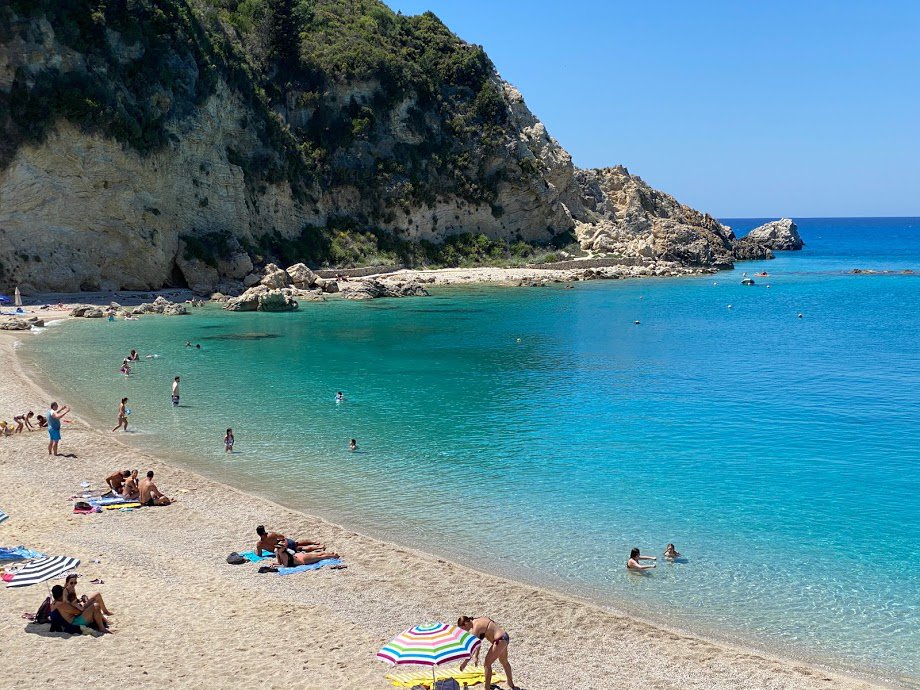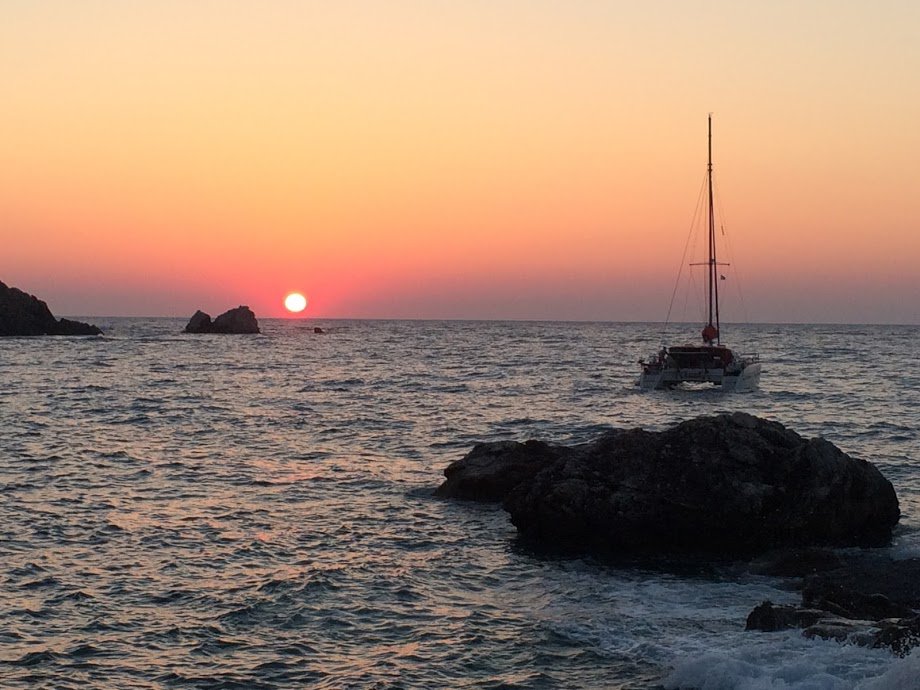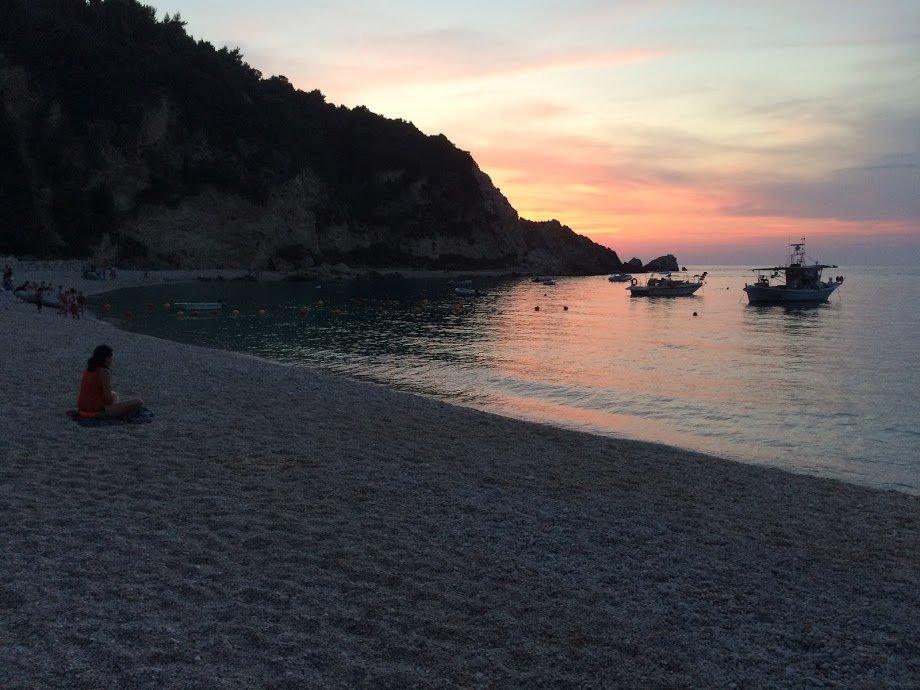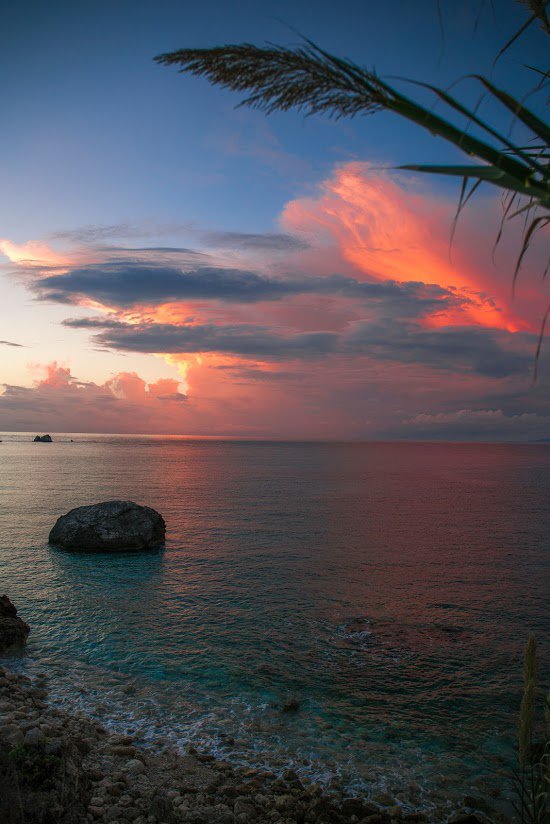 From Agios Nikitas to Mylos
It takes approximately 20 minutes by foot, along a beautiful shady path, to walk from Agios Nikitas to Mylos beach. The route is marked and begins at the pedestrian street west of the village. Alternatively you can take one of the small boats that run every half hour and enjoy the same route by sea. Mylos beach, named for the old windmill at its edge, will take your breath away with its wild terrain, its sparkling thick sand dotted with white pebbles and its diaphanous cyan waters.

Attention please! Mylos can be dangerous for inexperienced swimmers when there are surging waves. Agios Nikitas beach, by contrast, usually offers shelter from the prevailing winds.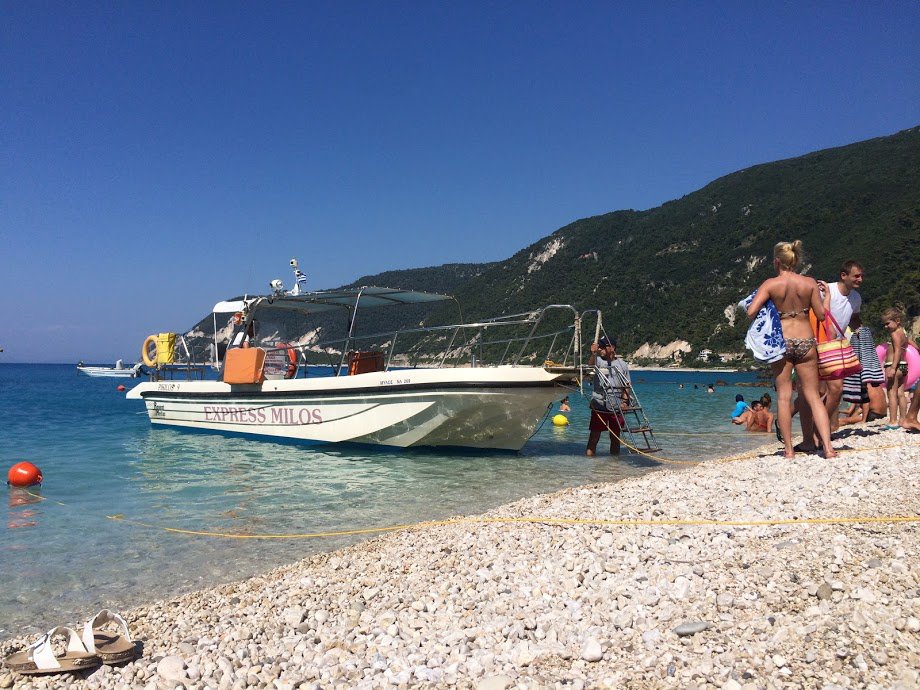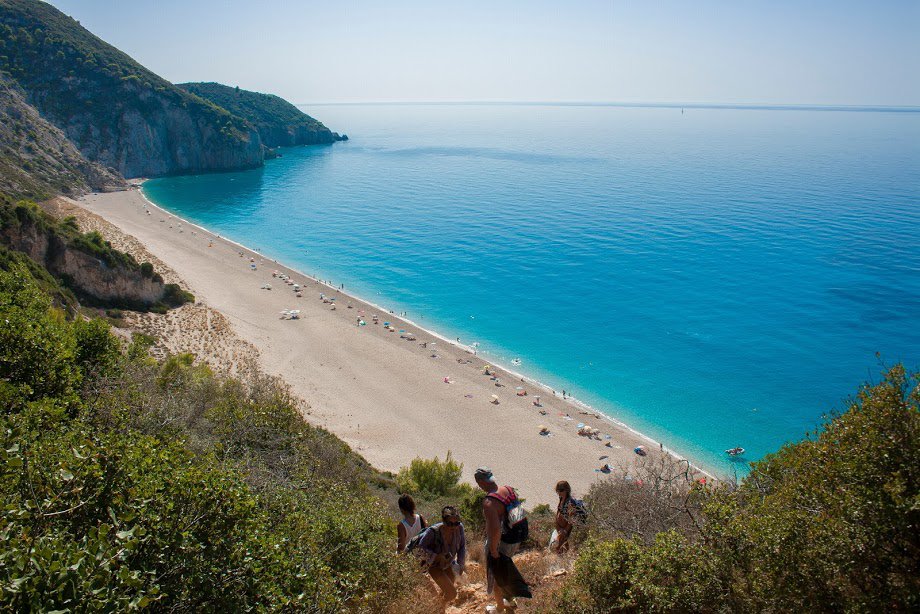 By Effie Barla
Photos: Andreas Thermos