July 16, 2021
Lefkada is a destination that dazzles with its sand beaches and vibrant ambience. Discover pristine footpaths and off-road routes perfect for cycling or 4x4s, all types of sea sports including sailing, kitesurfing, windsurfing, kayaking, jet skiing and ringo riding, even paragliding and scuba diving for the more daring. So if you're looking for unforgettable travel experiences this summer, you've found your place!
WATER, WIND AND SAIL AT AGIOS IOANNIS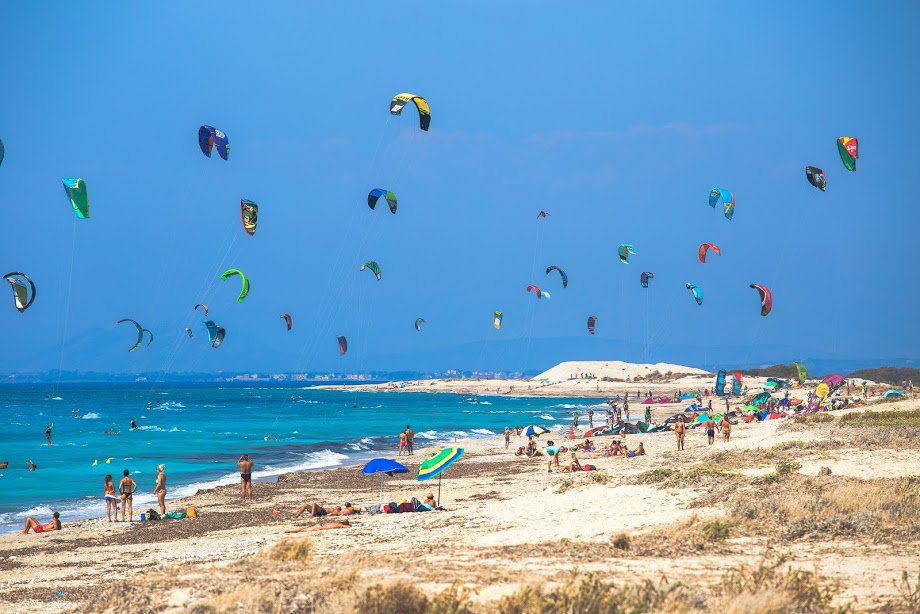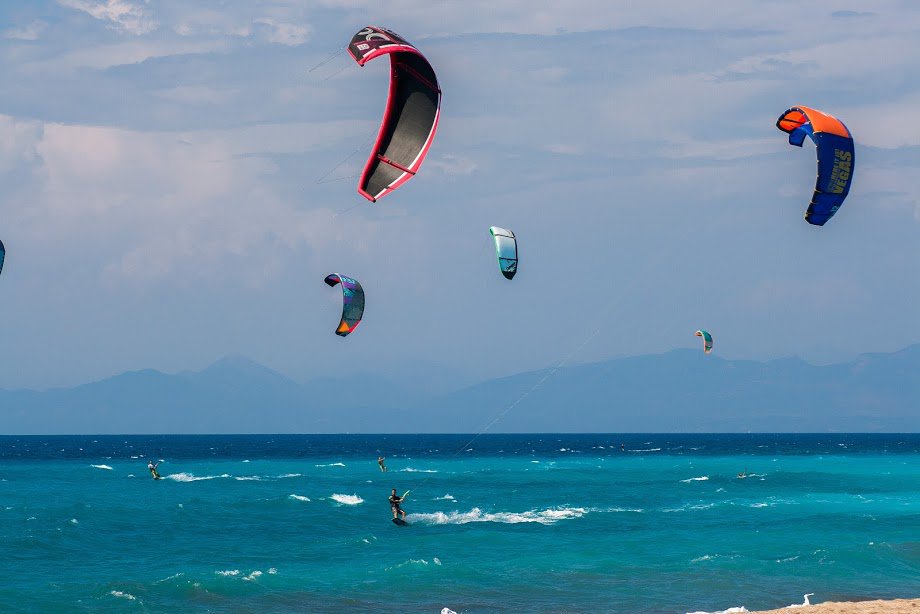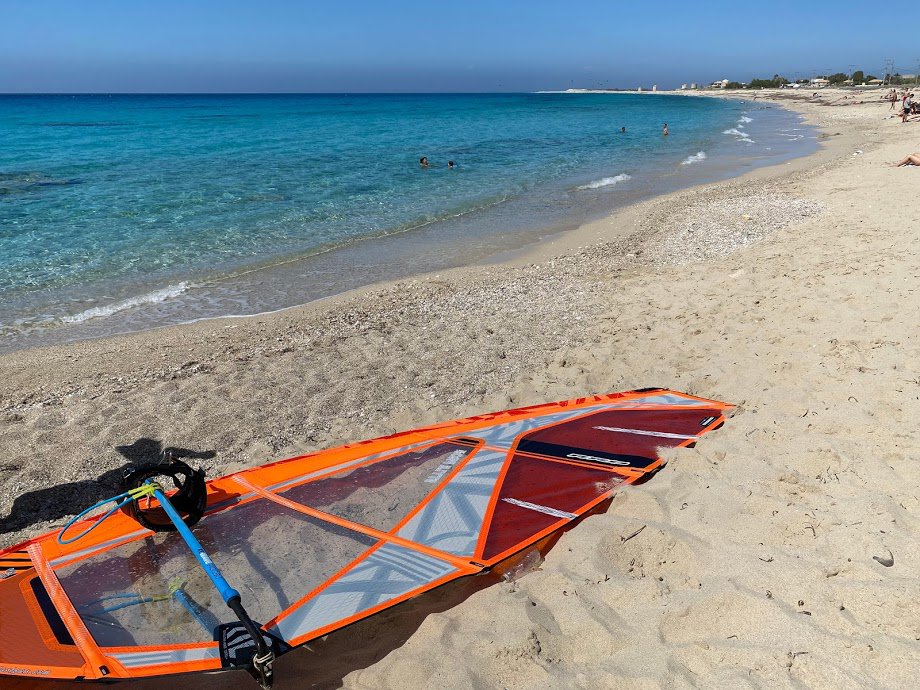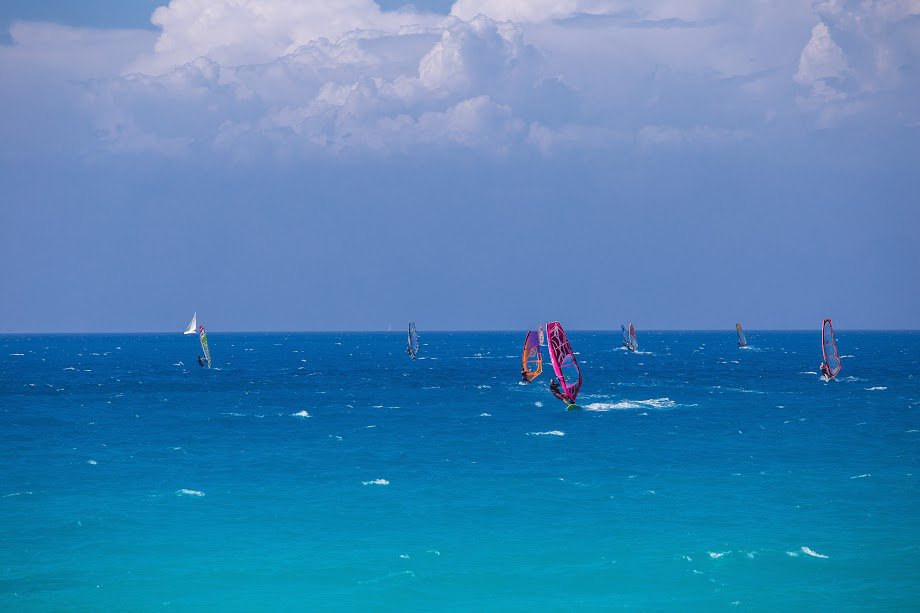 Mylos and Agios Ioannis are an adrenaline lover's paradise. Essentially two "sister beaches", these beauties stretch across 5 kilometres of coastline, fringed with crystalline turquoise waters, just a breath away from Lefkada's old town. Mylos traditionally draws a kitesurfing crowd while neighbouring Agios Ioannis is preferring by windsurfers. The area is renowned for its steady thermal winds, a local phenomenon that's sought especially by freestyle kitesurfers. From spring to autumn, roughly from noon to dusk, the winds blow from the west and northwest. Dozens of colourful kites and sails compose a gracefully choreography as experienced surfers ride the waves in impressive and skilful daily performances. So whether you're already a virtuoso or intend to try wind and kite-surfing for the first time, you're sure to have a proper breeze. Just pick up a board and become one with water, wind and sail.
info: Umbrellas and beach loungers are available along the beach, and there are plenty of cafes and restaurants, so get ready to stretch out, relax and enjoy a refreshment seaside. It's easy to get here and there's plenty of room to park. You'll also find sports equipment for rent if you don't have your own. Don't forget to stay for the incredible sunset!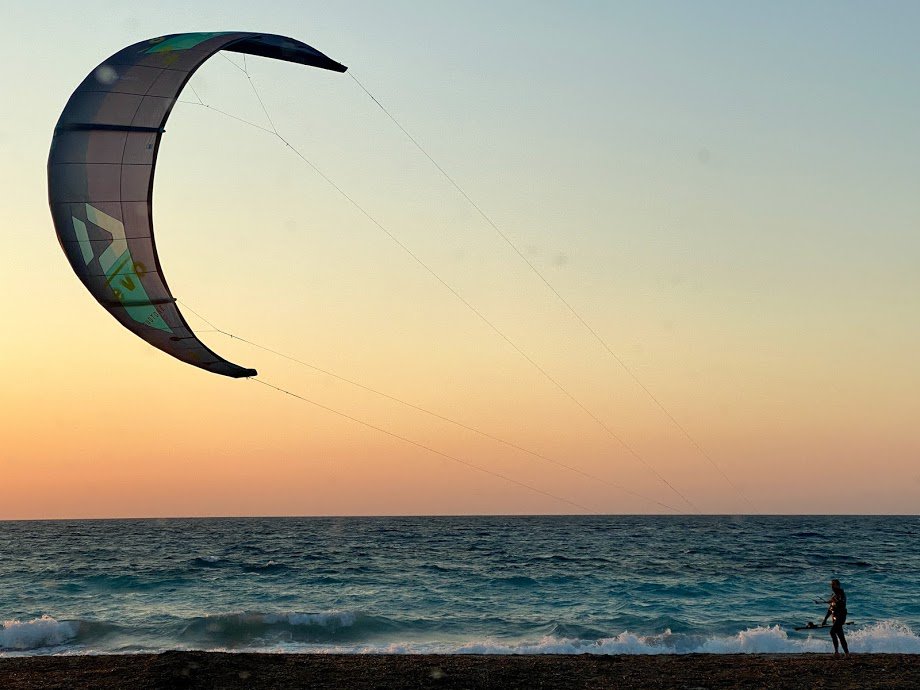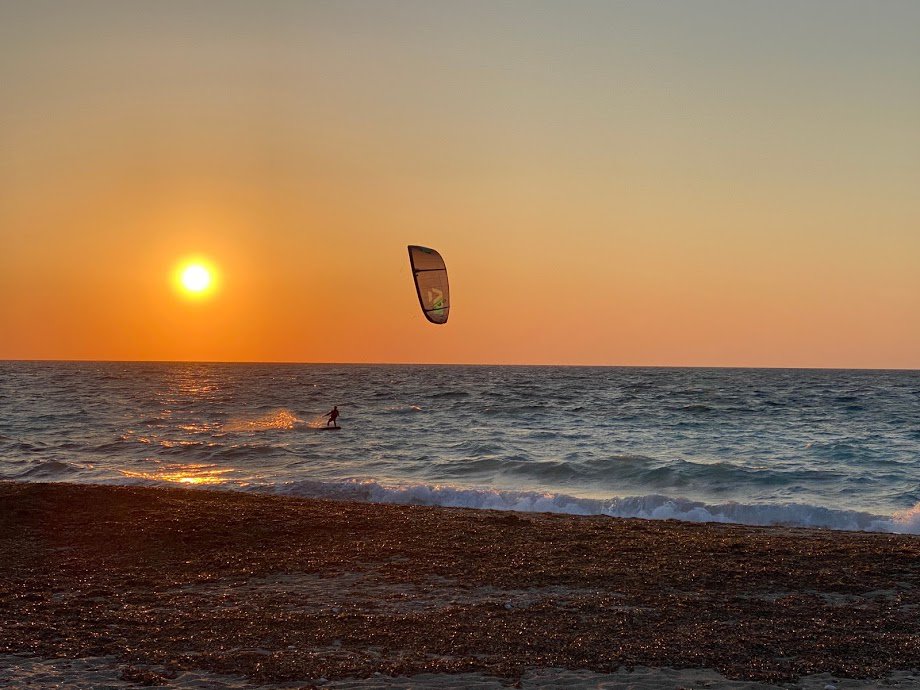 Recommended options for beginner kitesurfers: Agios Ioannis beach (13km) and Plaka beach (4km)
VASILIKI, GREECE'S CALIFORNIA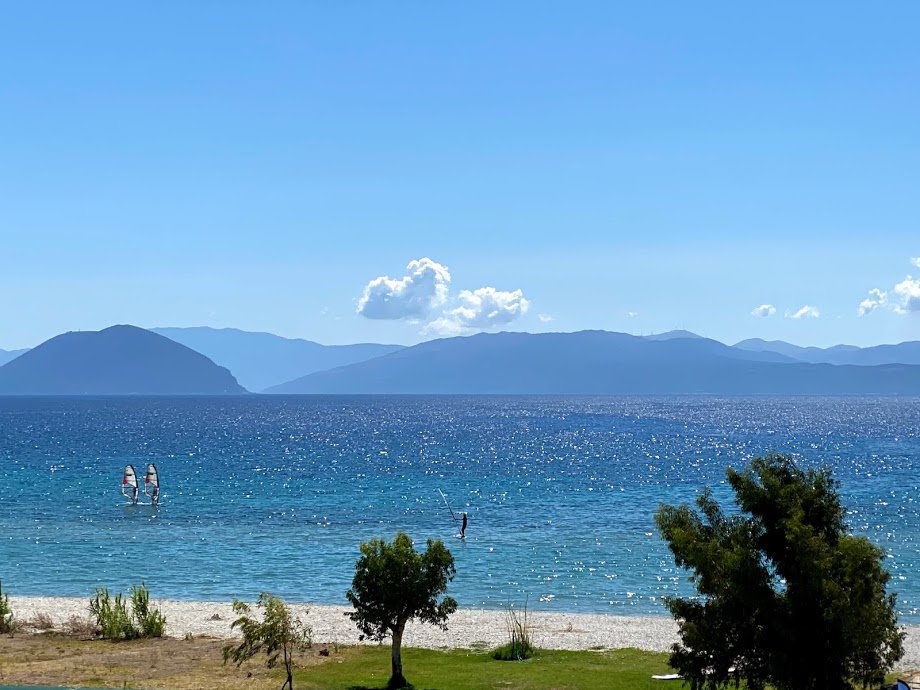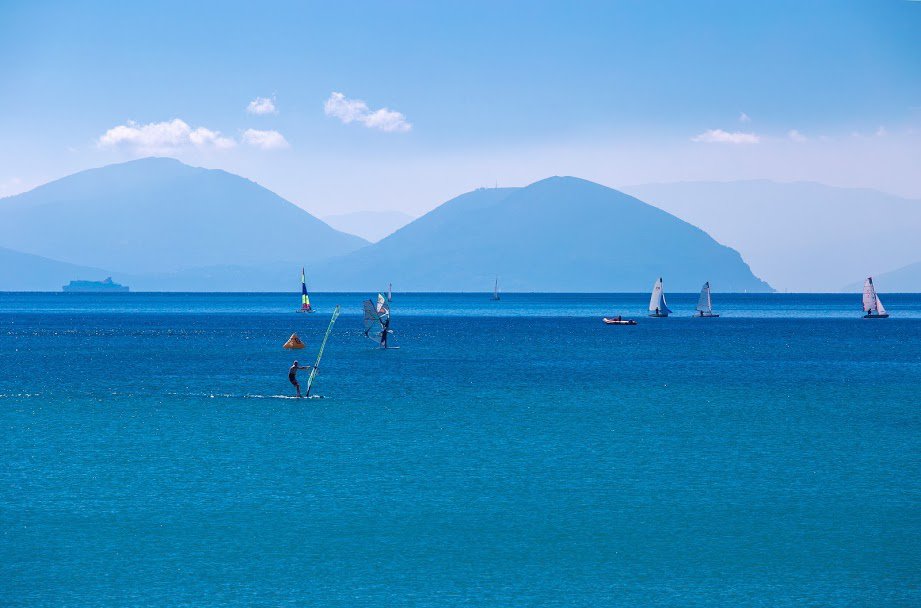 Located in Lefkada's southwest coast, Vasiliki is the kingdom of surf from April to October. Here the Eric phenomenon, that results from the area's unique terrain, provides ideal weather conditions for all skill levels: steady winds that increase gradually in force. Beginners usually practice in the morning while more experienced athletes slalom and surf freestyle in the afternoon. Vasiliki is among the top windsurfing destinations worldwide and, naturally, hosts many of the sport's world championships. Here seasoned coaches provide hands-on training in strict accordance with international safety standards. So, whether you want to experience kite or windsurfing for the first time, or are looking to boost your skill level, Vasiliki's sports centres have exactly what you need.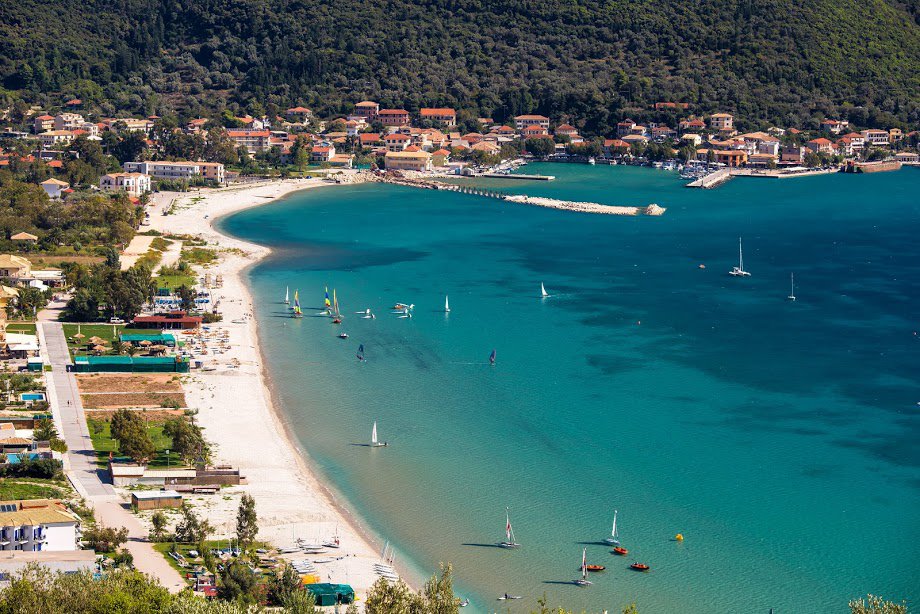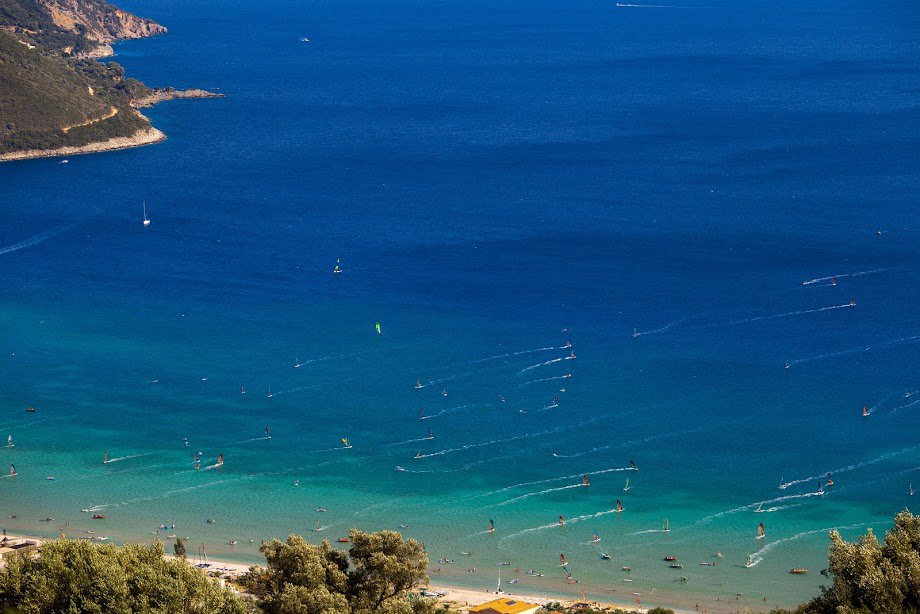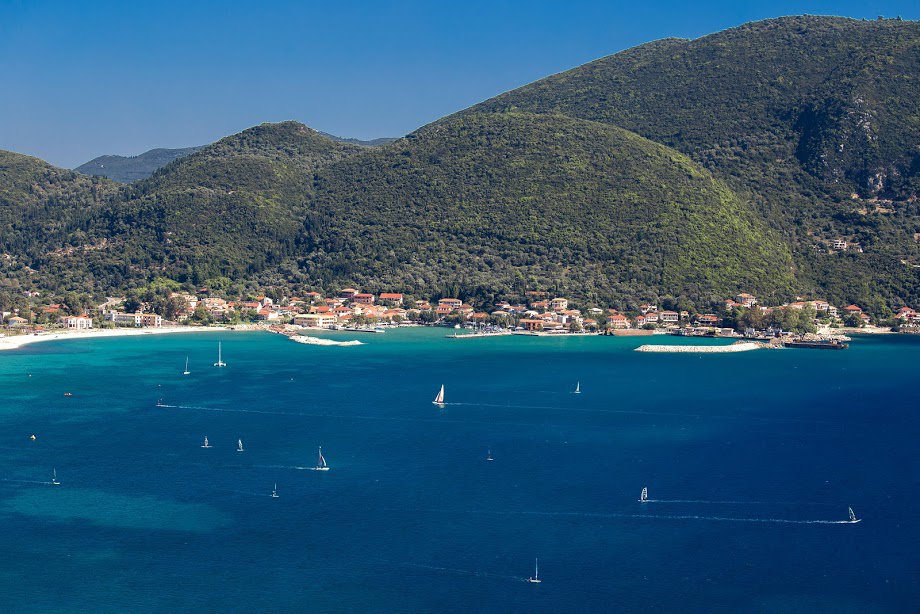 JET SKI IN LEFKADA FOR THE THRILL
If you love speed and water, jet skiing is your perfect match. Play with the waves for hours or beach-hop and explore Lefkada's magical coastline.
WATER SPORTS MEANS PLAYTIME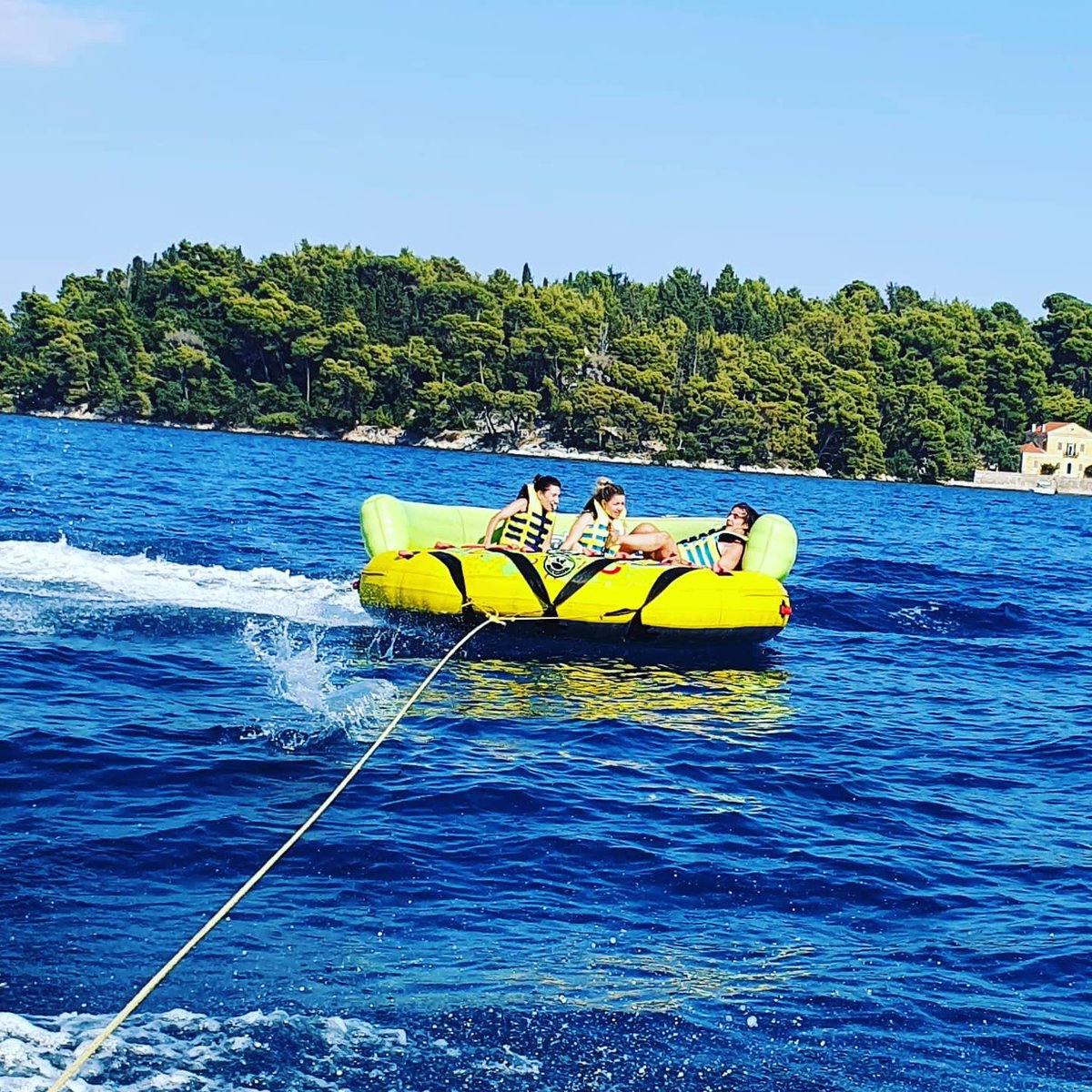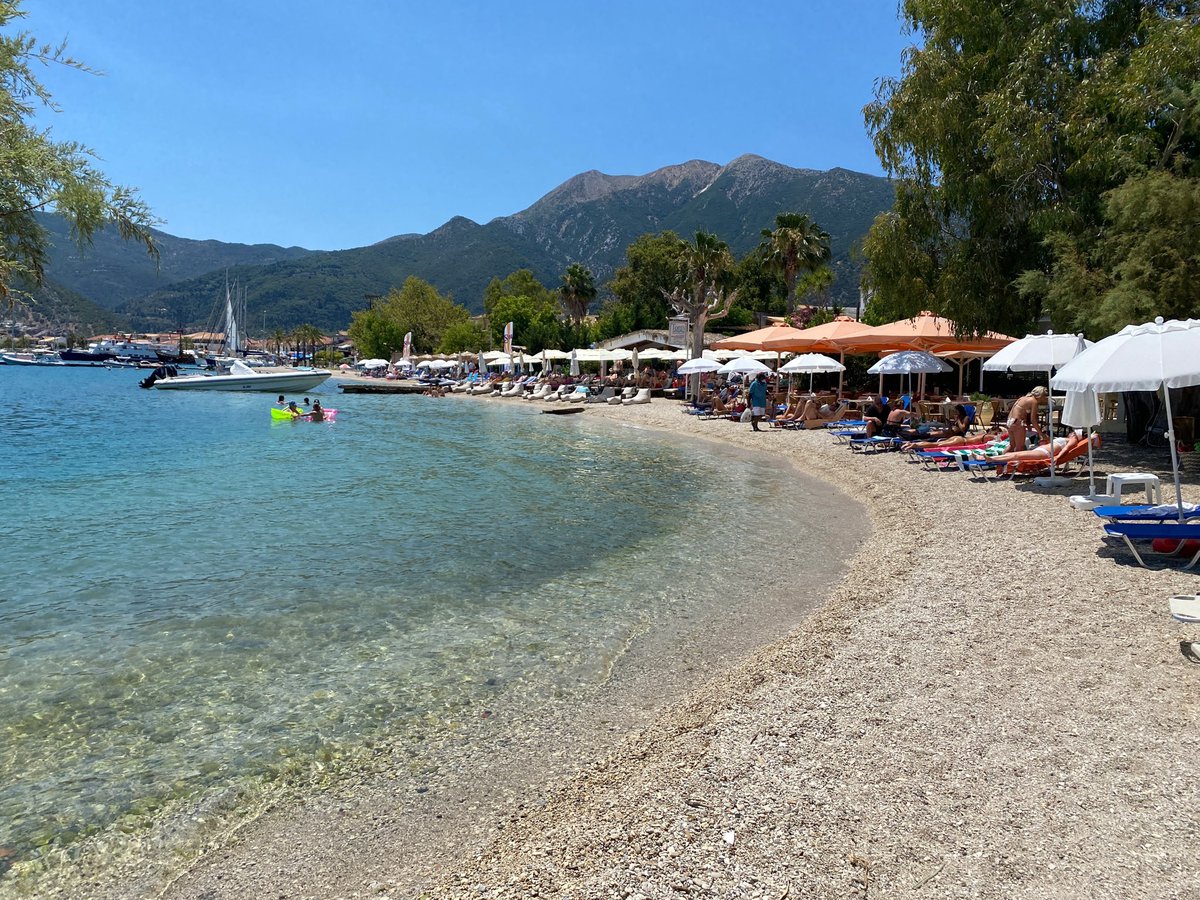 If the sea, for you, is synonymous with playtime, you'll find innumerable options here. Have a ball riding the Ringo across Lefkada's ethereal sapphire seas, enjoy hours of laughter on the Crazy UFO or entertain your friends and family while admiring Lefkada's singular landscape on the Banana. The Pedal Boat is a great choice if, in addition to having fun, you want to burn the calories from the ice-cream you ate. The same goes for riding the Flying Fish, both a sport and highly entertaining.. pun intended.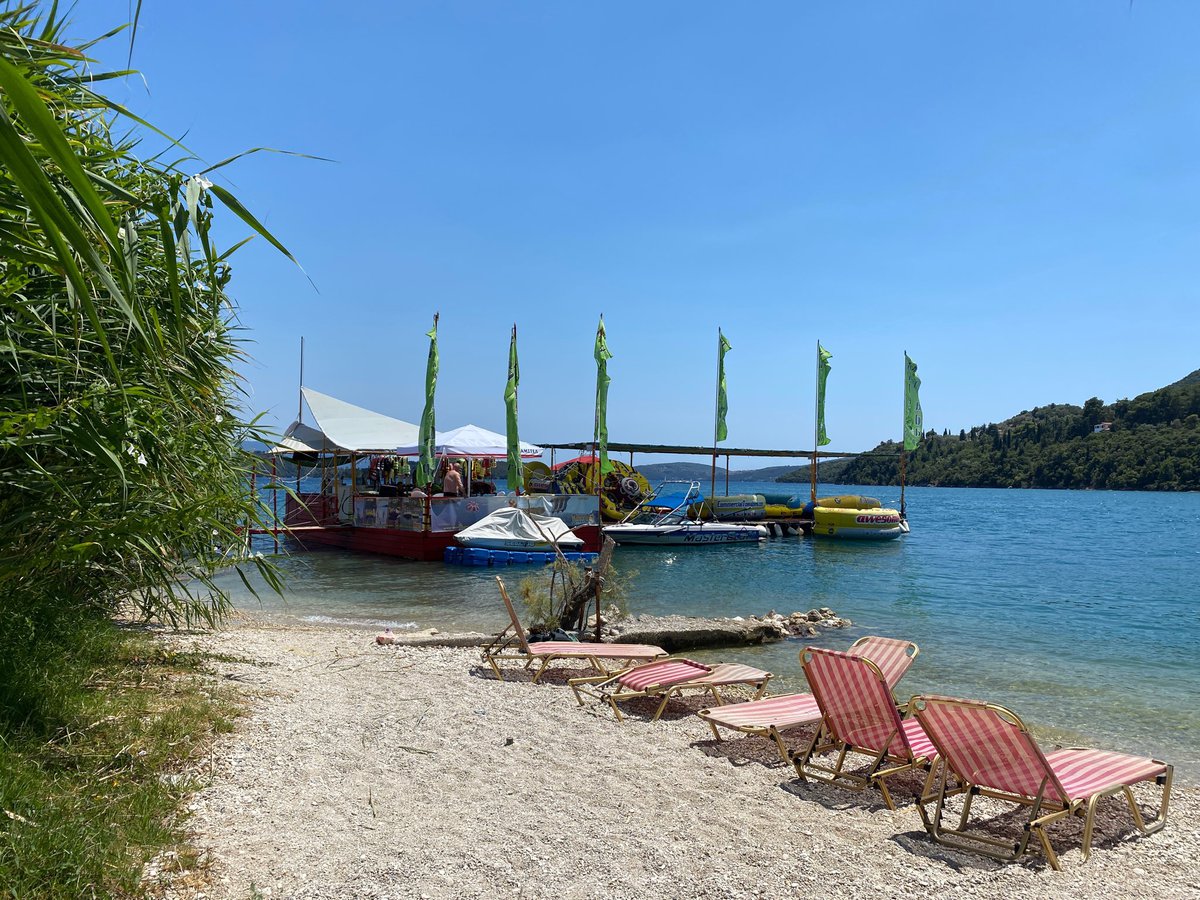 Sun, sea and speed. Water skiing, the epitome of summer vacation, promises to spike your adrenaline while you enjoy Lefkada's intricate coastline. Jumps, spins and wheelies for virtuosos, exercise and entertainment with experienced trainers for beginners, whatever your level, this sport will set you free. If you want something even more extreme, try parasailing. But be warned, it will surely become an addictive habit!
Water sports in Nydri
Kavvadas Watersports
SUP MEANS IN THE MOOD TO PADDLE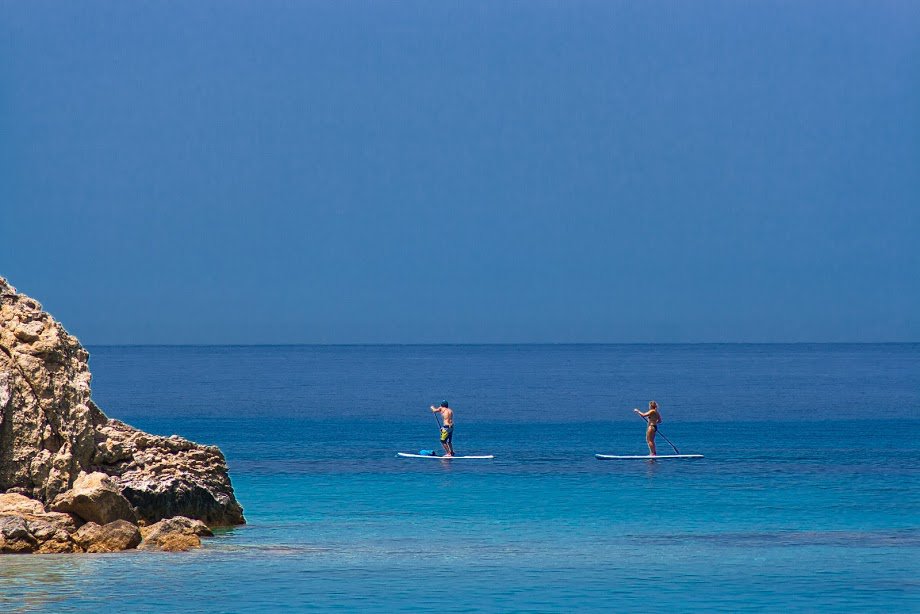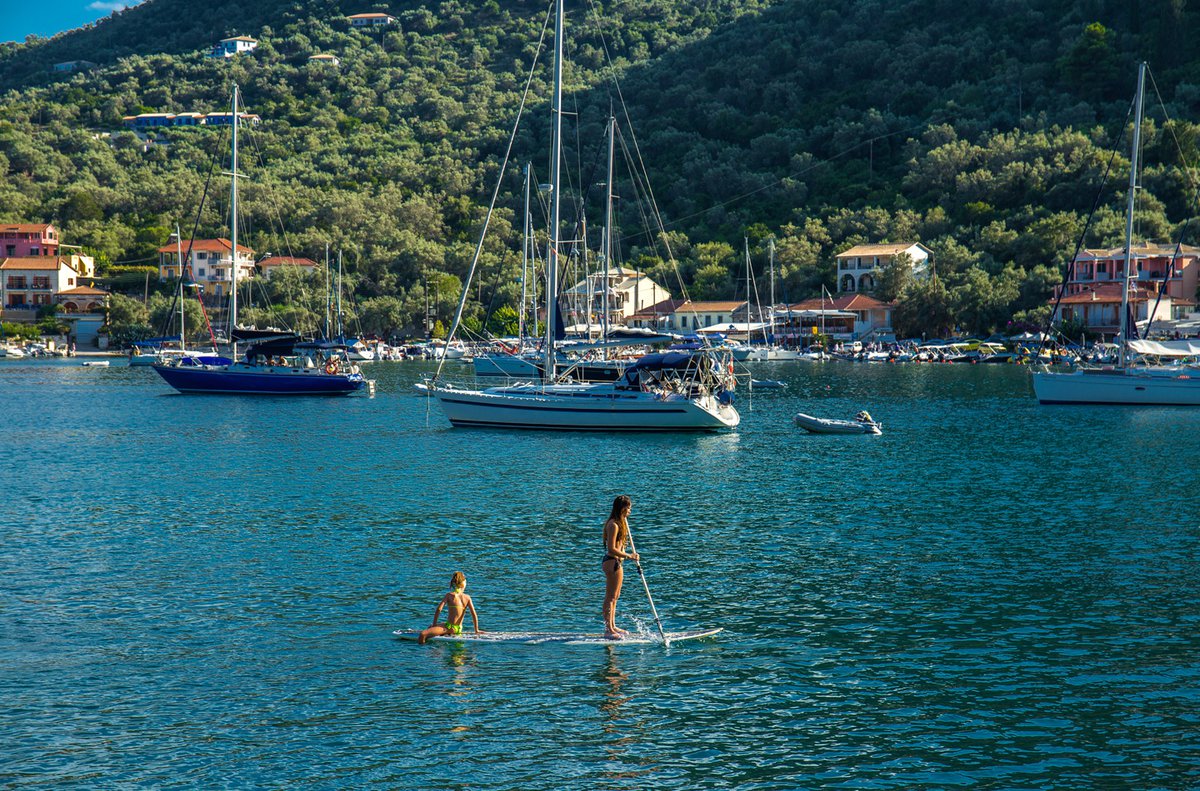 The SUP (Stand Up Paddleboard) has become especially popular in recent years and enjoys a fanatic following in Greece, not without reason. Its roots reach back to prehistory with evidence of indigenous peoples that travelled, fought and fished standing up. In its contemporary incarnation, SUP is a super-fun sport that takes 10 minutes to learn, will get you fit and tanned, enhance your balance, strength and stamina and doesn't require much practice. You can SUP in all weather conditions depending on your skill level. So take your time discovering Lefkada as you learn to steady the board. Once you're confident, you can take on new challenges, like doing your yoga exercises on the SUP.
SAILS SET AND ANCHORS AWEIGH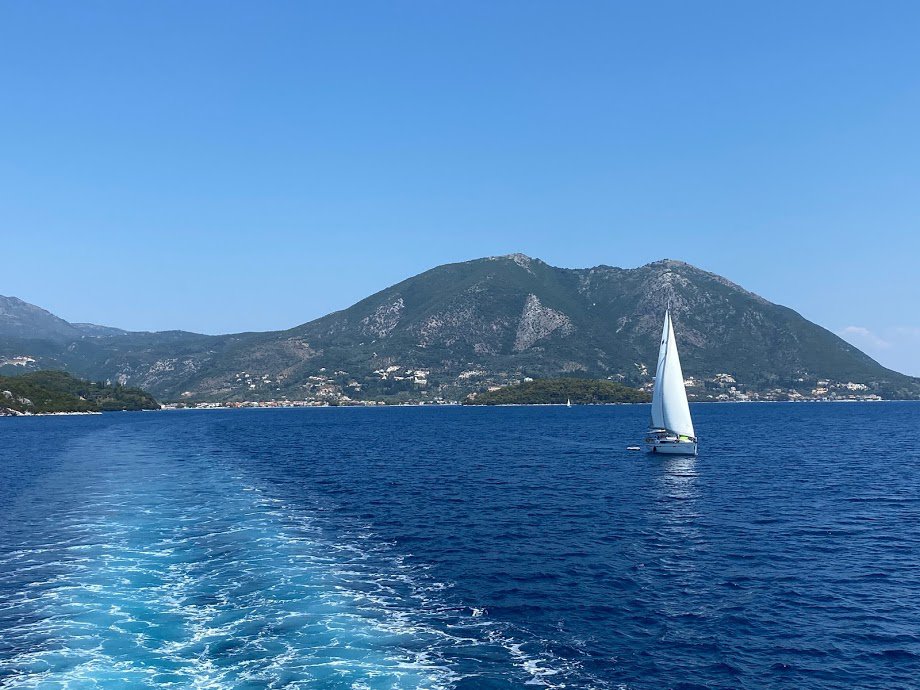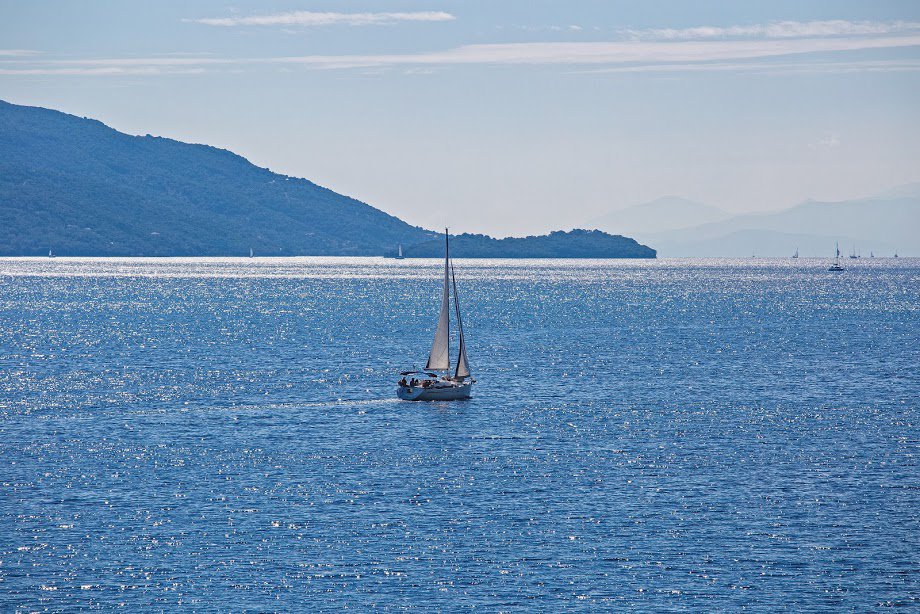 Discover intricate coastlines, dreamy coves, tiny forested islands, isolated sand beaches and quiet anchorages for swimming powered solely by the wind. Lefkada's off-shore conditions are ideal for smooth sailing, making the island a sailor's dream in the summer months with its endless bright, sunny days and the Ionian's emerald waters and golden beaches at their best. Lefkada is conveniently positioned in the centre of the Heptanes, as the central Ionian Islands are also known, making it the perfect launching point for visiting petit and picturesque Kalamos and Kastos, or Meganisi with its dreamy fiords and Papanikoli cave. Ithaca, Odysseus' homeland, also beckons, and the beautiful Kefalonia where you'll get a taste of cosmopolitan life in Fiskardo or enjoy the serene beauty of Assos. Further still await majestic Corfu, enchanting Zakinthos, with its renowned shipwreck, and the impressive mainland coast of Epirus.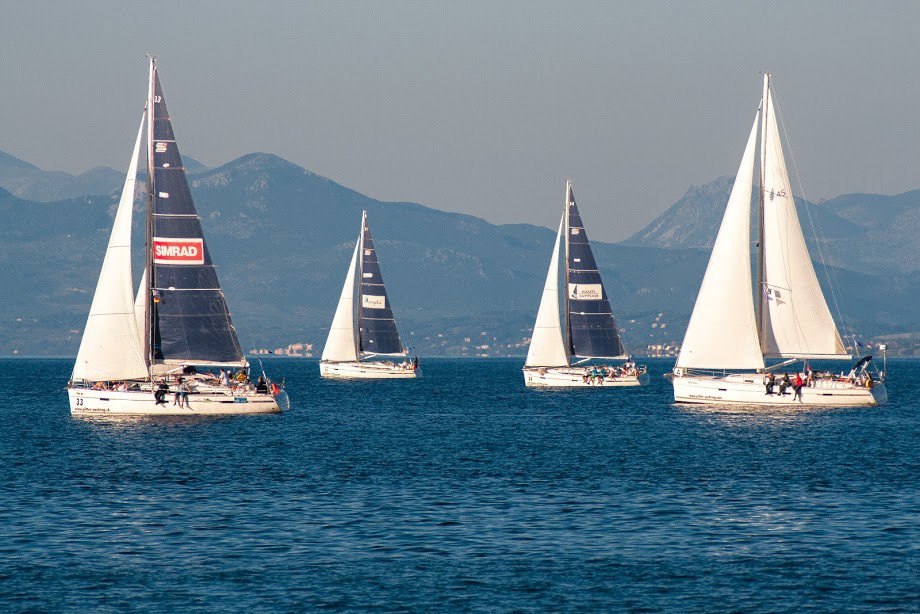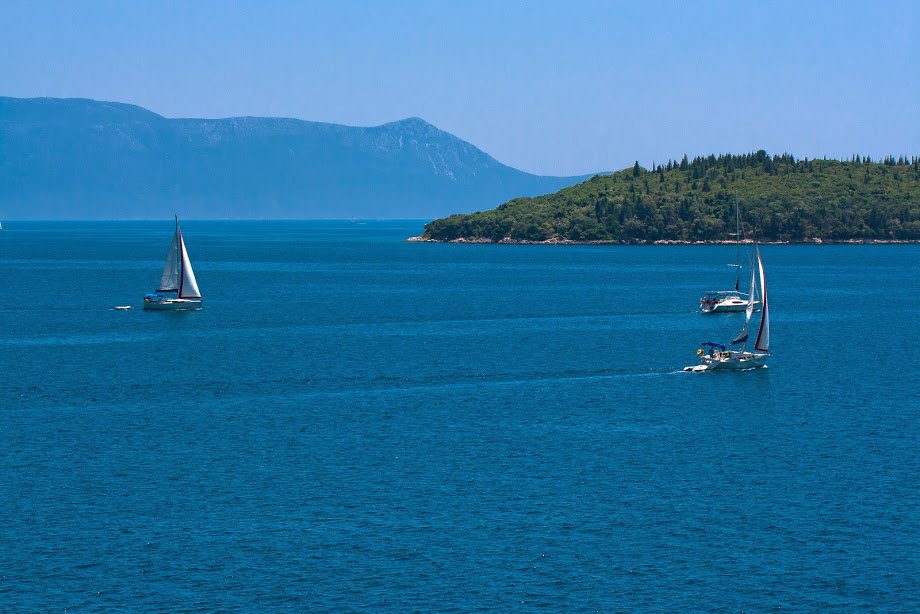 UNDERWATER EXPLORATION IN THE IONIAN SEA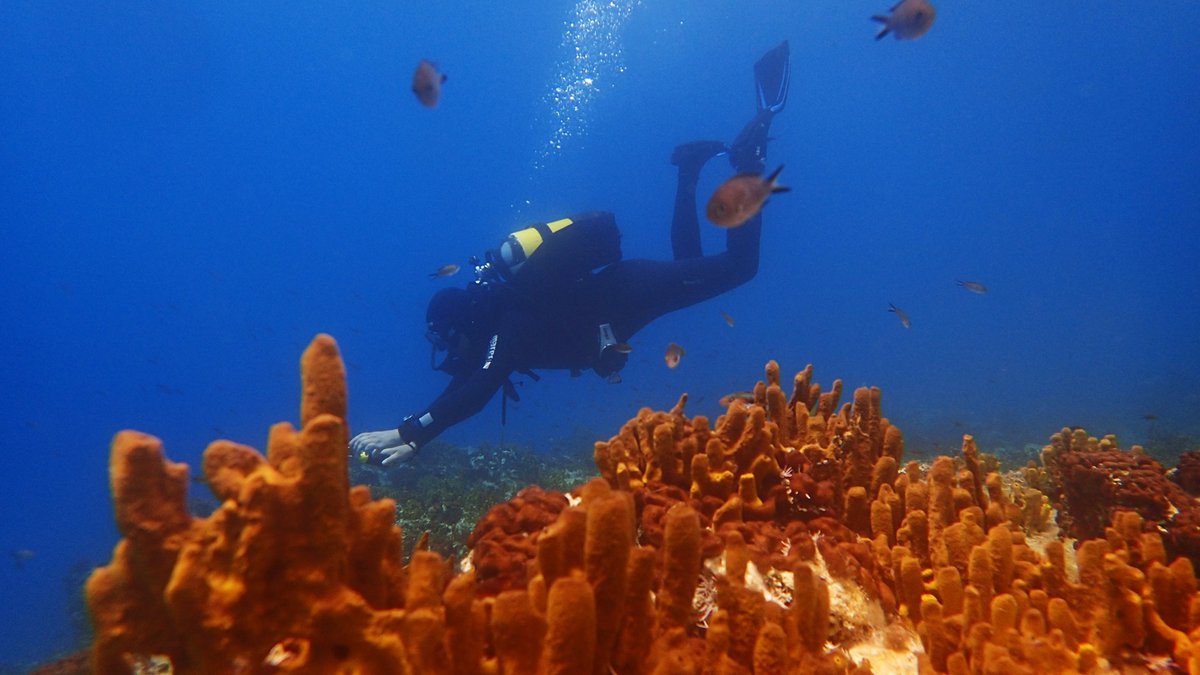 Lefkada is one of Greece's top destinations for recreational diving. The impressive seabed and surreal visibility of the seawater will mesmerise divers of all experience levels. Colourful fish, beautiful coral reefs, stunning starfish and a plethora of seashells welcome visitors straight away. Gorges and valleys, rock formations and caves are just a few pieces of the magnificent underwater mosaic waiting to be explored. What you might not know is that scuba diving is both safe and undemanding, a sport for all ages and fitness levels. So if the aquatic world intrigues you, just visit the diving schools in Nikiana, Nydri and Vasiliki. Their experienced divers will make you feel safe and welcome in the kingdom of Poseidon.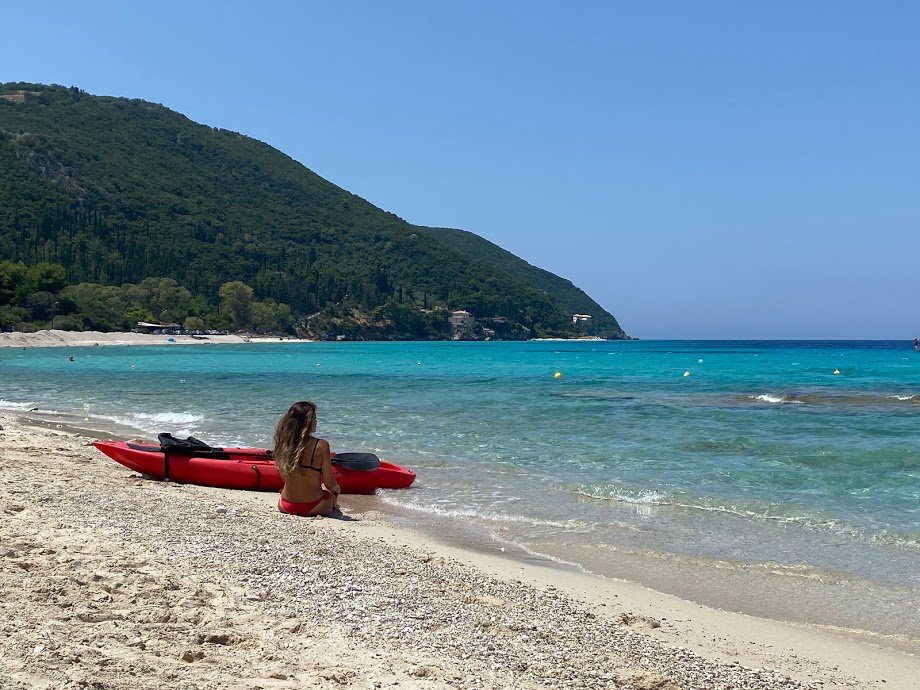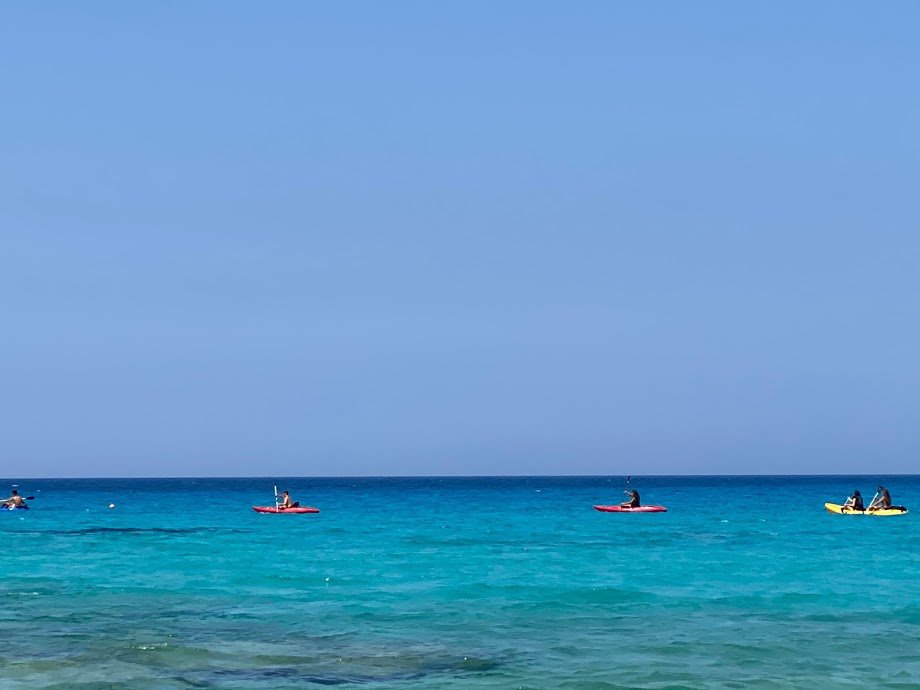 An exceptionally refreshing activity for you to try this summer is kayaking, a sport that combines the love of exercise with the desire for exploration and is ideal for all ages. Aspiring paddlers will find it difficult to choose which places to tour along Lefkada's amazing coast. Are you ready?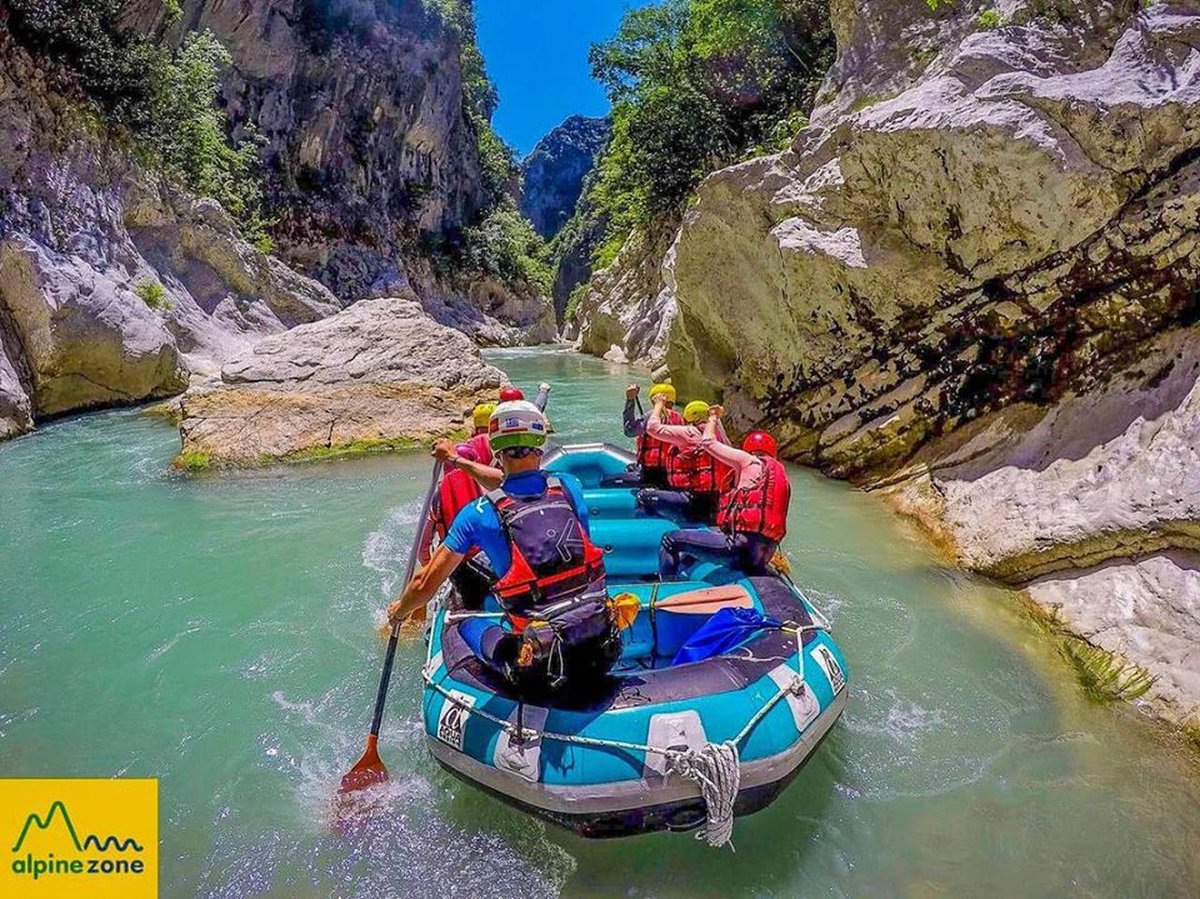 If you're a nature lover looking for adventure, then rafting is the ideal sport for you. We recommend a day trip to Epirus where you'll find schools that specialise in safely guiding visitors on nature's aquatic paths.
Alpine Zone and Acheron Rafting Club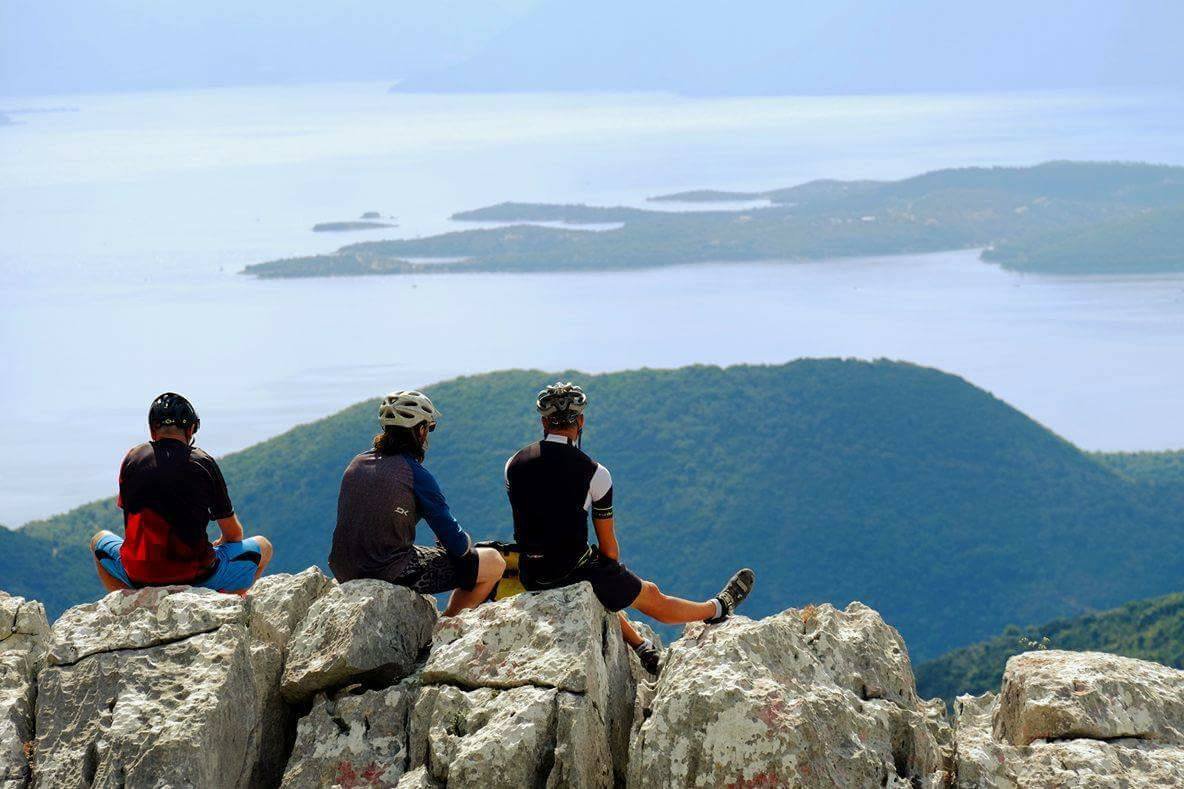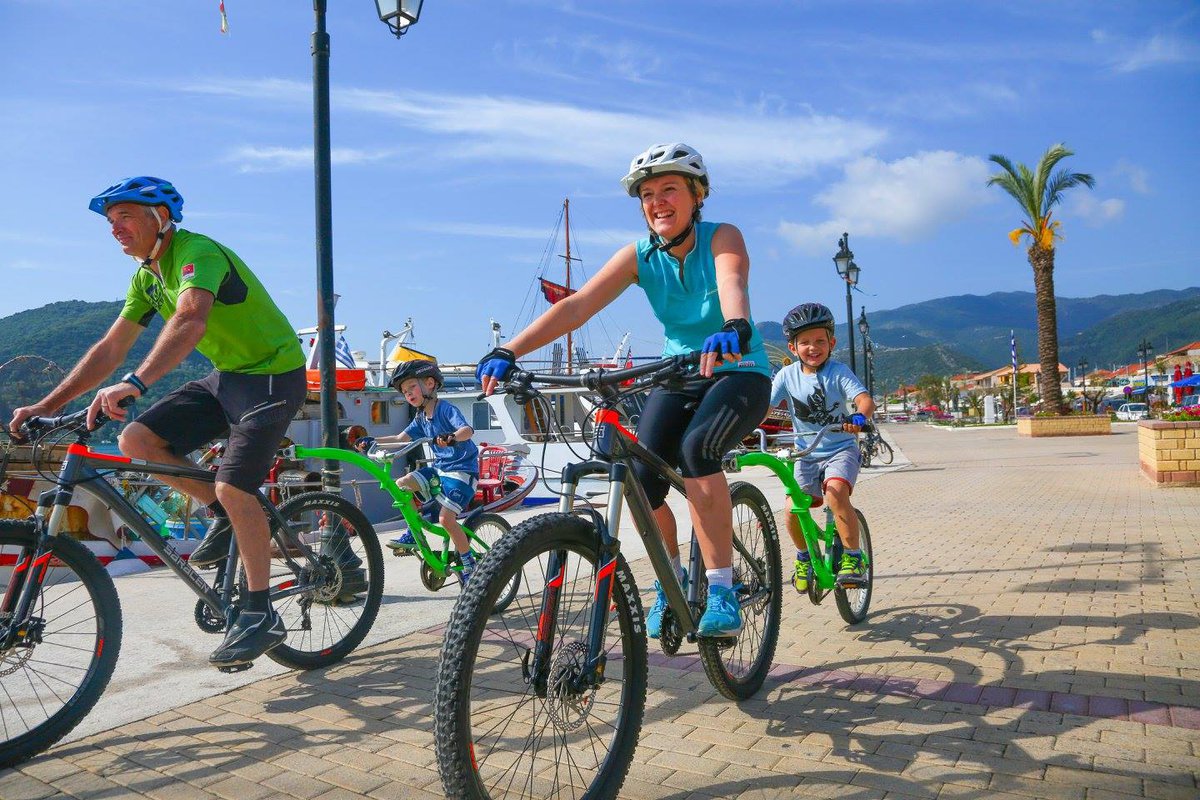 Cycling is undoubtedly the best way to tour the island from coast to coast. Meander through the old town's quaint streets and see it from every angle. In the villages, take a little time to meet the locals and get fit as you pedal along. Lefkada offers routes of varied difficulty perfect for both recreational and athletic cycling. If you want to pair a short ride with a swim, bike from the old town to the Venetian olive grove, Agios Ioannis and Gyra. A different route for heartier riders starts from the cycling path in Vasiliki, traverses the valley to Roupakia and continues onwards towards Syvro. A great alpine route follows the road towards lush Melissa gorge, Kerasia springs and Dimosari waterfalls where you can cool off with a dip.
Mountain biking in Lefkada
Get Active in Nydri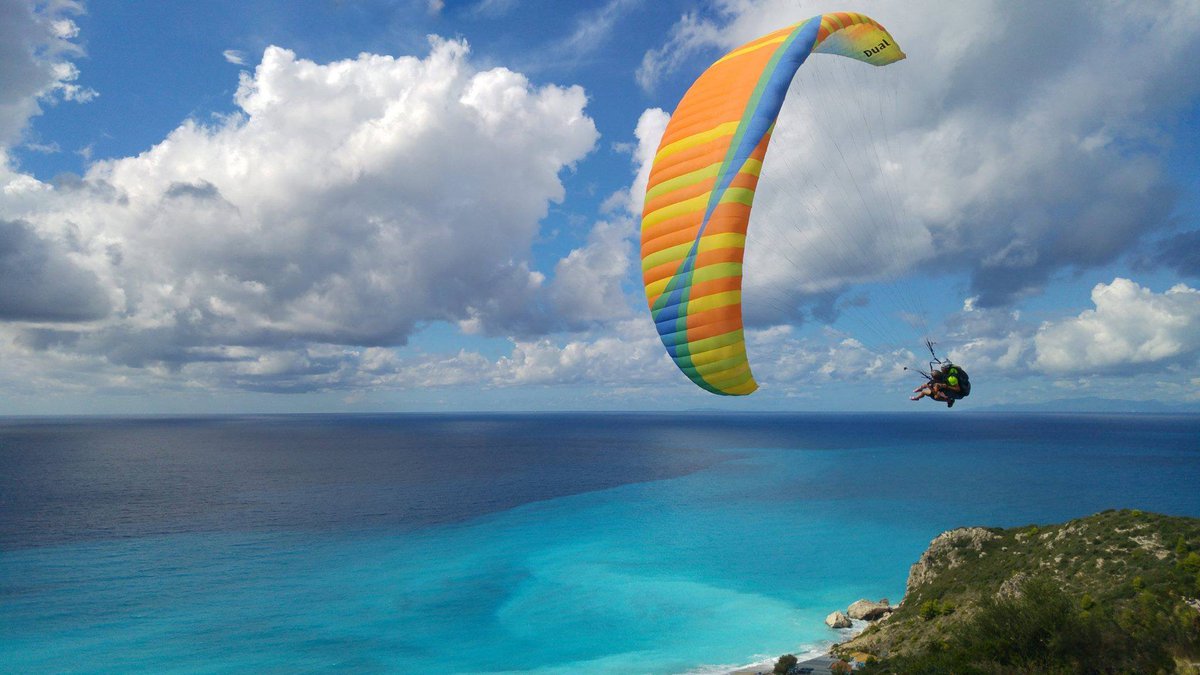 Imagine flying like a bird and seeing the blue-green sea of Kathisma glimmering below. Paragliding is ideal if you want an unforgettable experience and are willing to go the extra mile. Flight duration is approximately 20 minutes and no prior experience is necessary. It might surprise you to know that paragliding is one of the safest sports you can try. Just place yourself in the experienced hands of these certified trainers and enjoy the ride.
By Effie Barla