June 13, 2021
The only problem visitor's encounter in Lefkada is choosing between so many incredibly beautiful beaches. Let's take Pefkoulia, for instance, a stunning beach that has the "misfortune" of being situated on Lefkada's superstar west coast. This year come see for yourself why Pefkoulia deserves to be on your "must visit" list.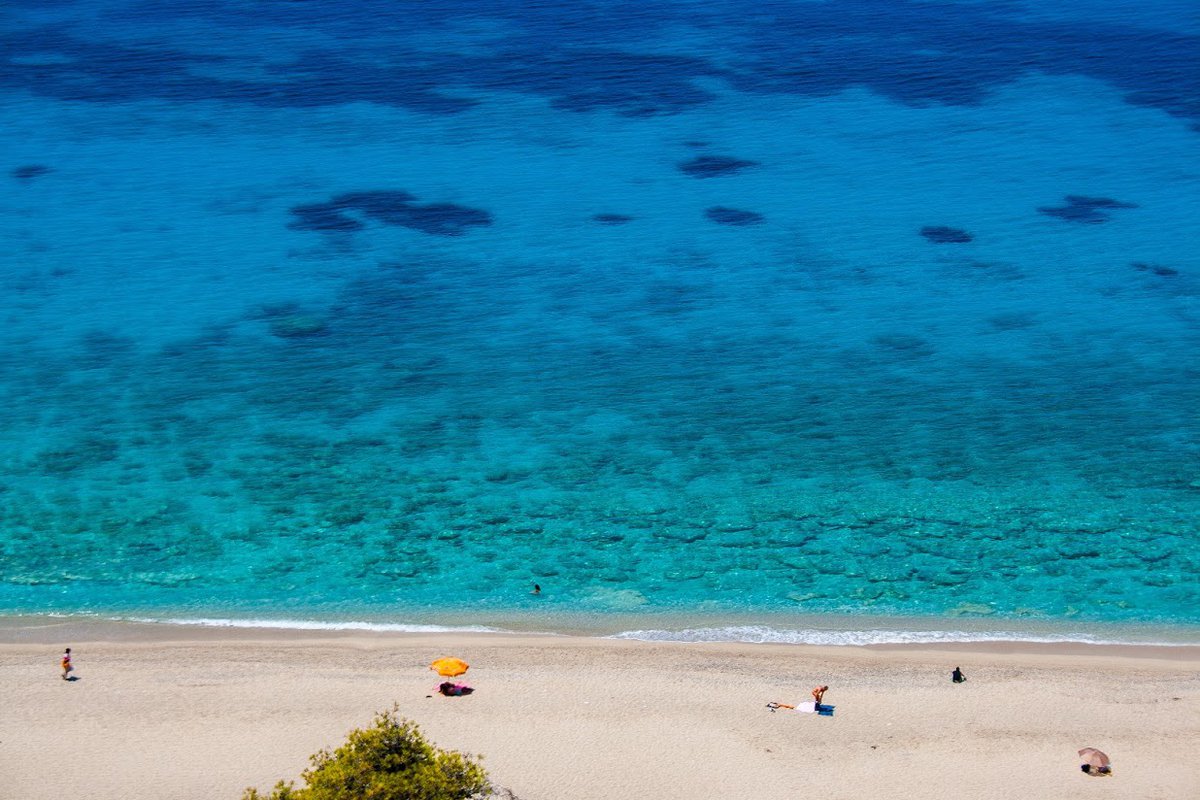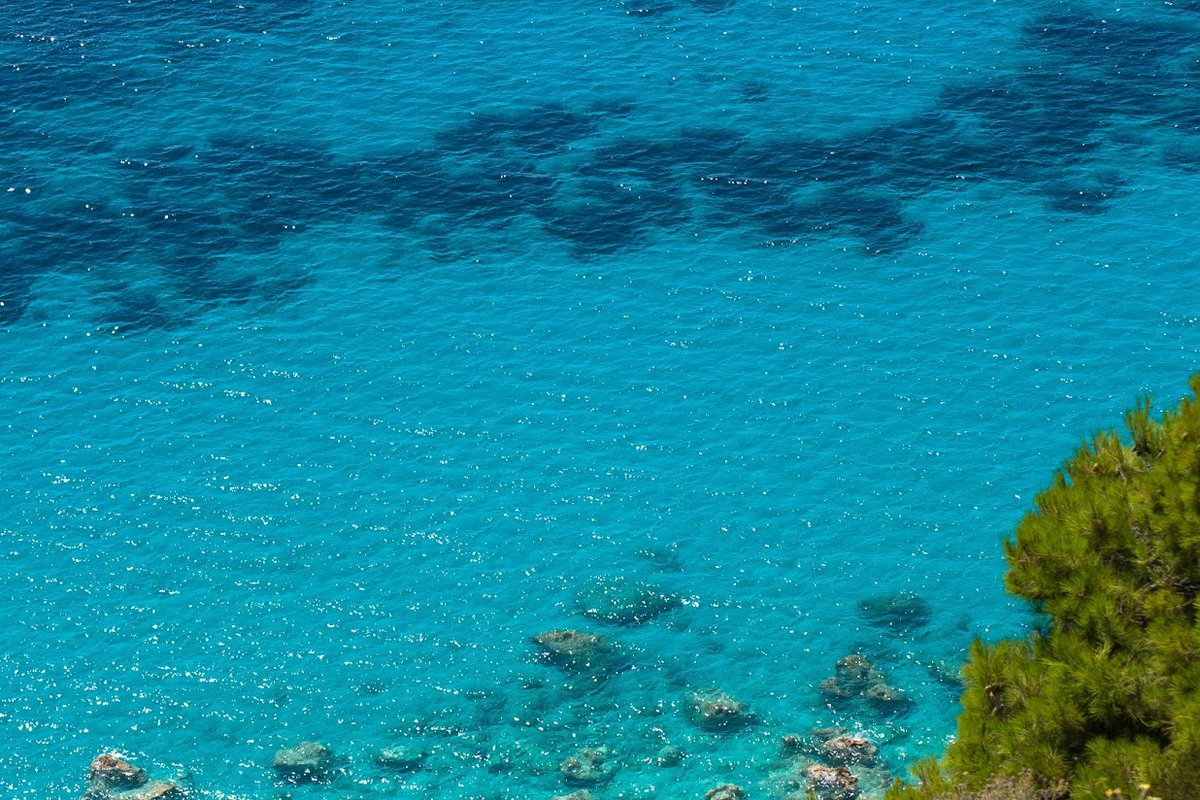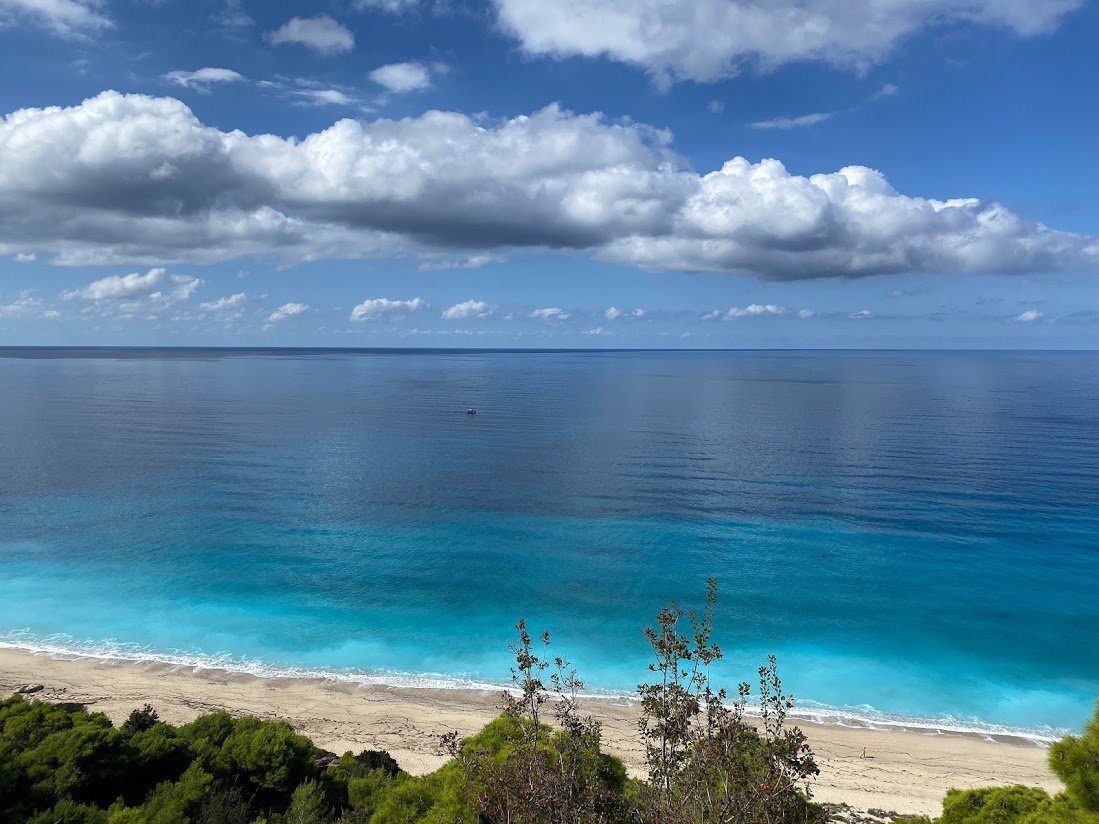 At the cusp of an emerald green pine forest and the infinite blue of the Ionian sea lies the small earthly paradise aptly named Pefkoulia. This cool oasis of golden sand, sparkling pebbles and crystal clear water in every shade of blue is the postcard perfect beach you'll never forget, perfumed by the scent of pine.
A portion of the beach is organized with umbrellas and sun loungers, while the rest if free. There is little natural shade, so if you don't intend to rent an umbrella, be sure to bring your own. The perfect spot for basking endlessly under the hot August sun, cooling off with a plunge and, naturally, exploring. If, after all that summer fun, you're craving a tasty snack, a refreshing frozen beverage or a cool cocktail, Deck Beachside Cafe has you covered with a bird's eye view of the beach.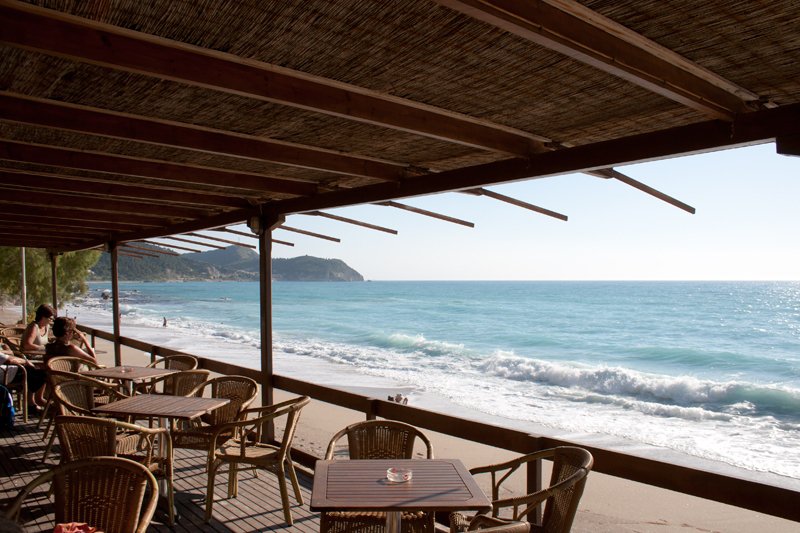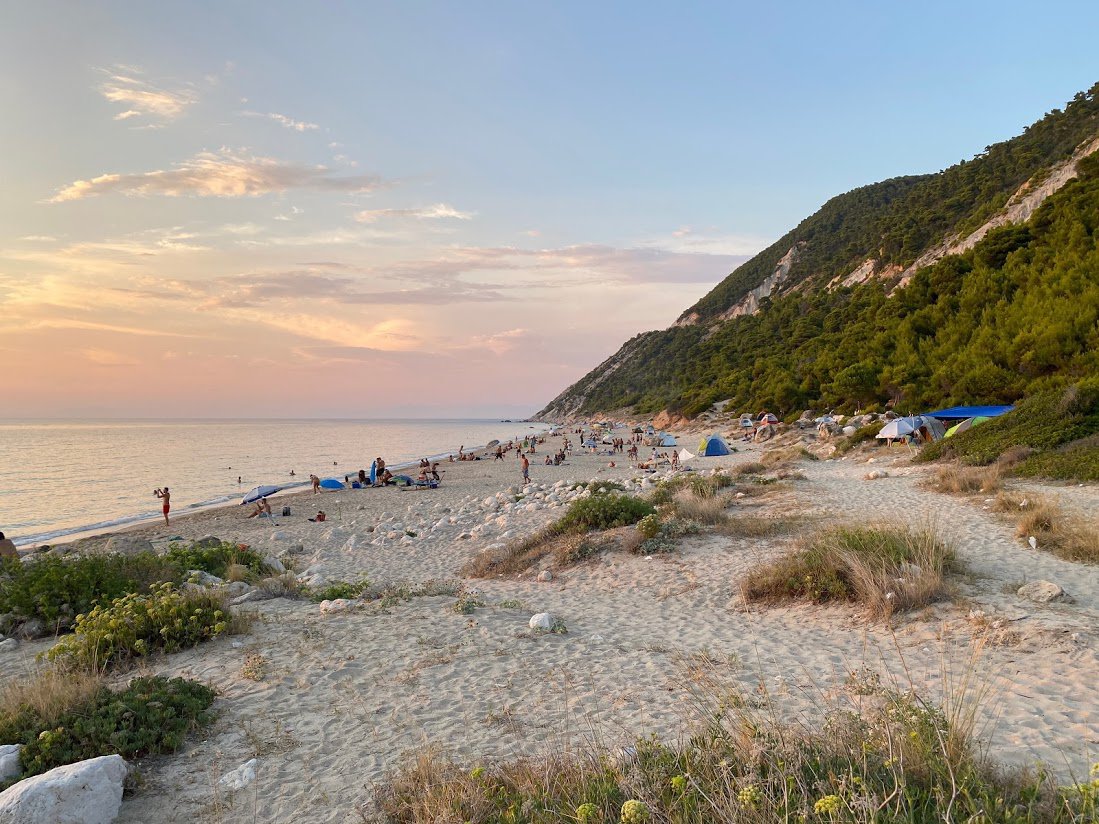 PEFKOULIA - BIKINI, 1 - 0
There's room for everyone on this spacious beach cohabited by families and groups of friends, romantic couples and naturists. Even in August, you'll find a secluded niche. If you like to skinny-dip and bask in the sun just as you came into this world, the clothing optional "section" is just past the large boulder on the left.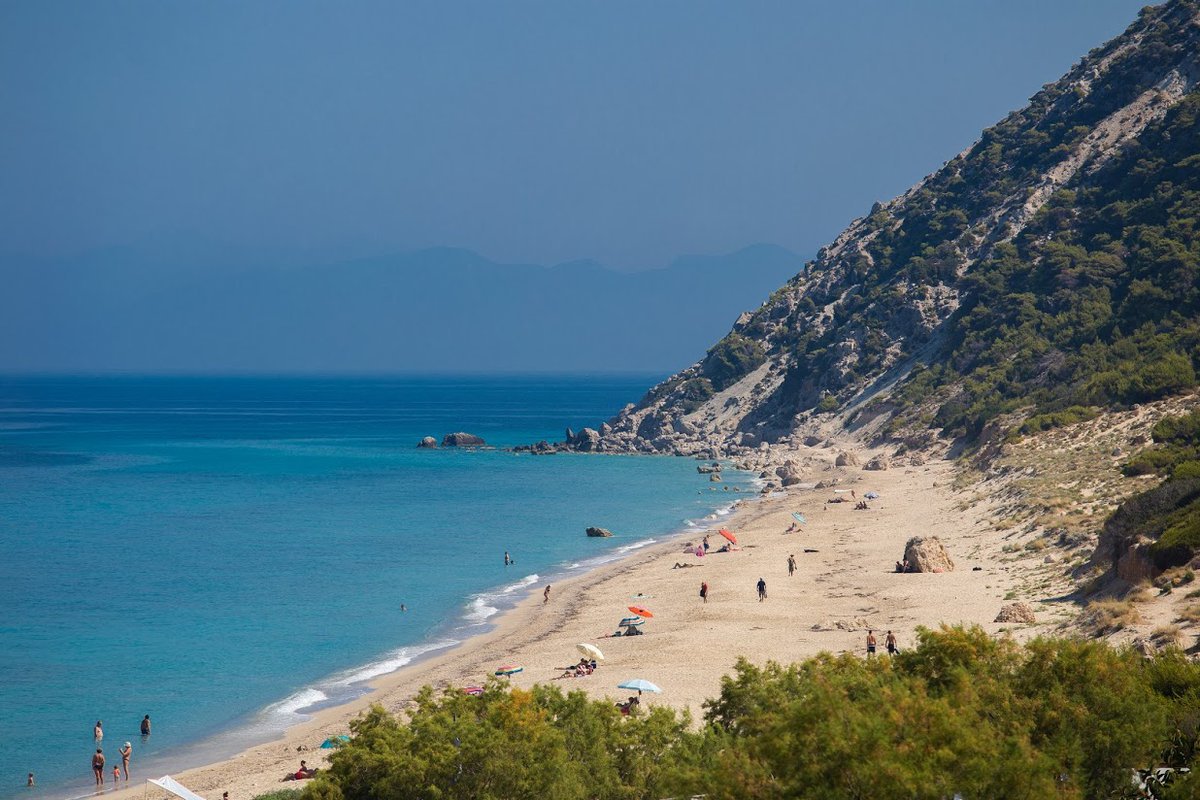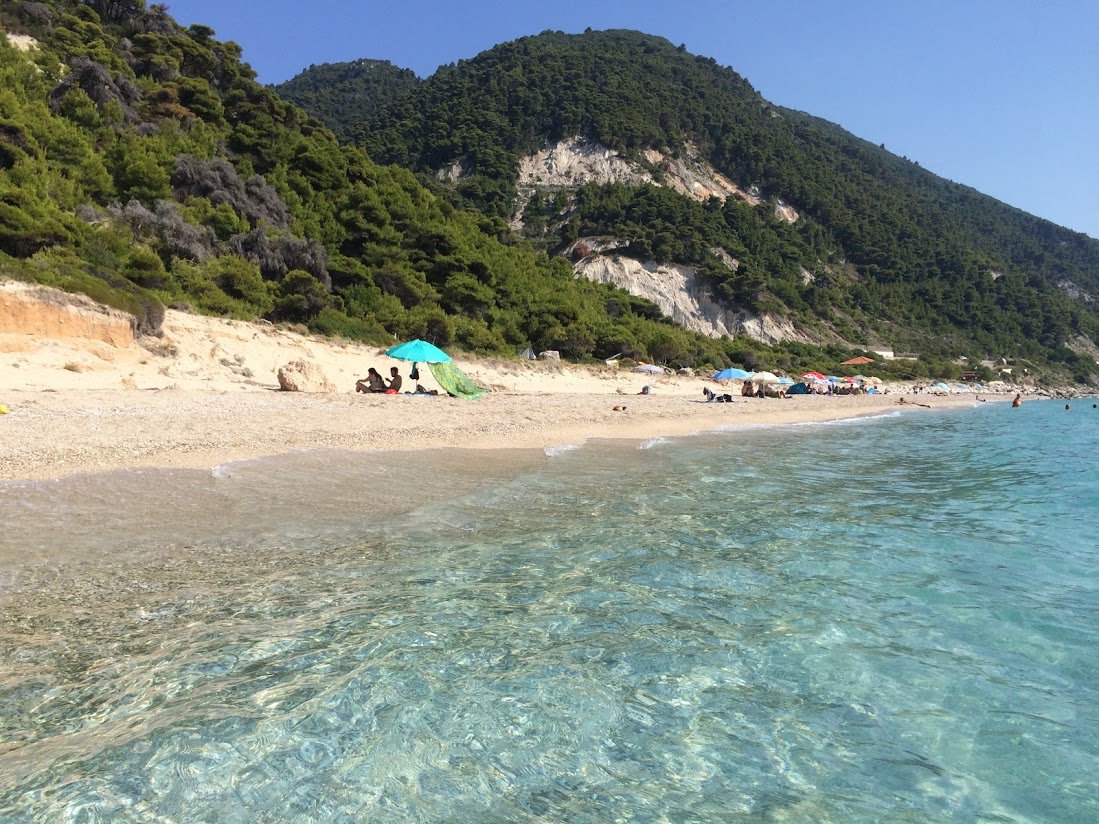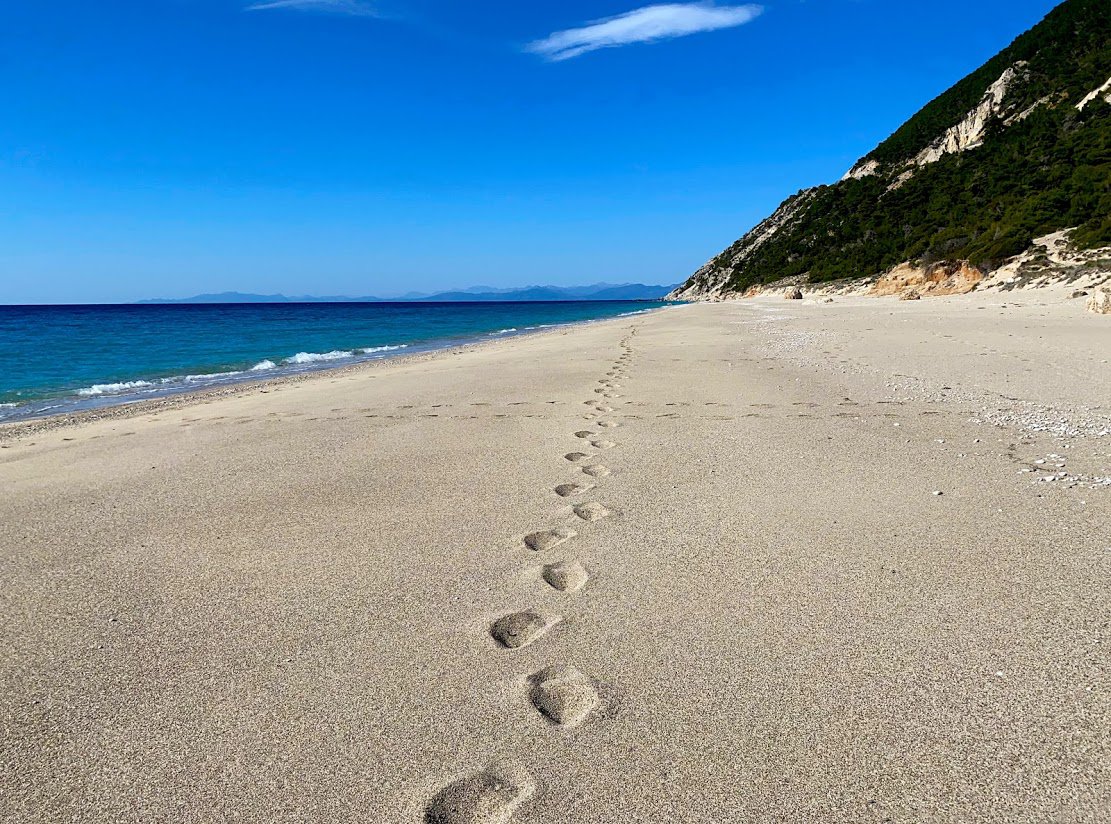 YOU'LL COME TO PEFKOULIA FOR THE SUNSET (TOO)
The magic doesn't end with the aquamarine waters. Make sure you plan to stay until sunset and see the iridescent sea awash in every imaginable shade of orange and red.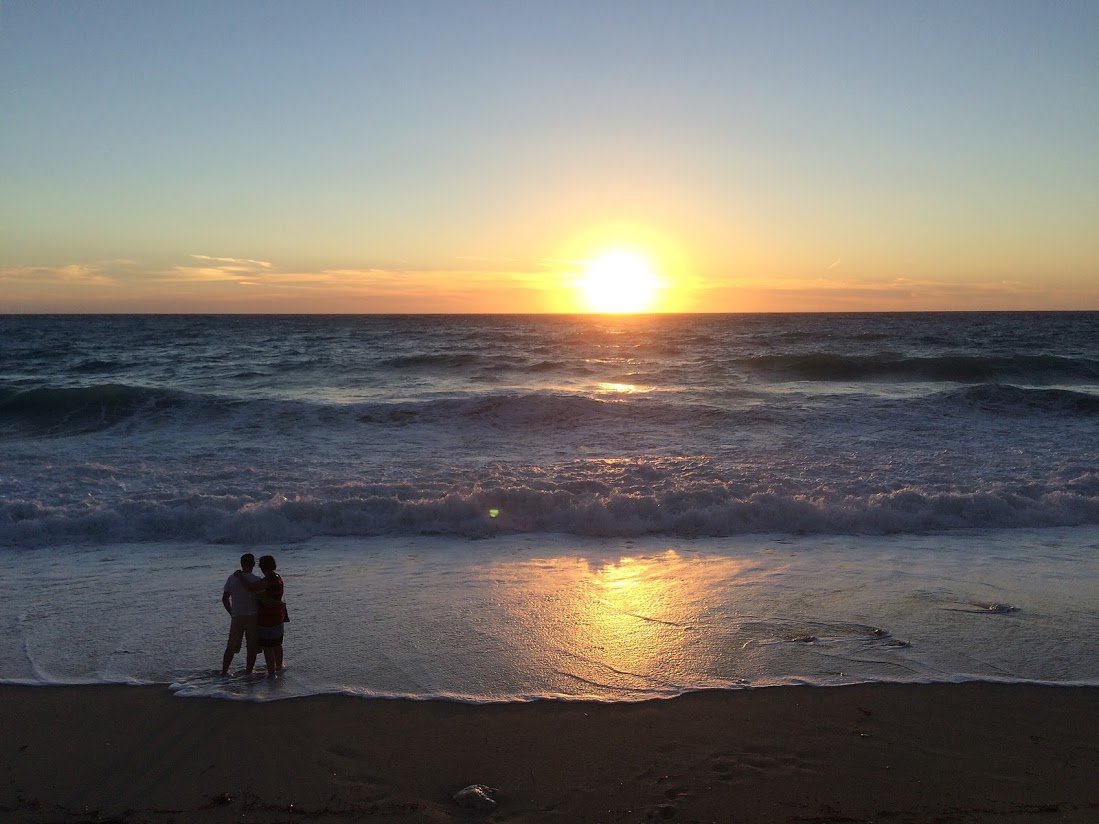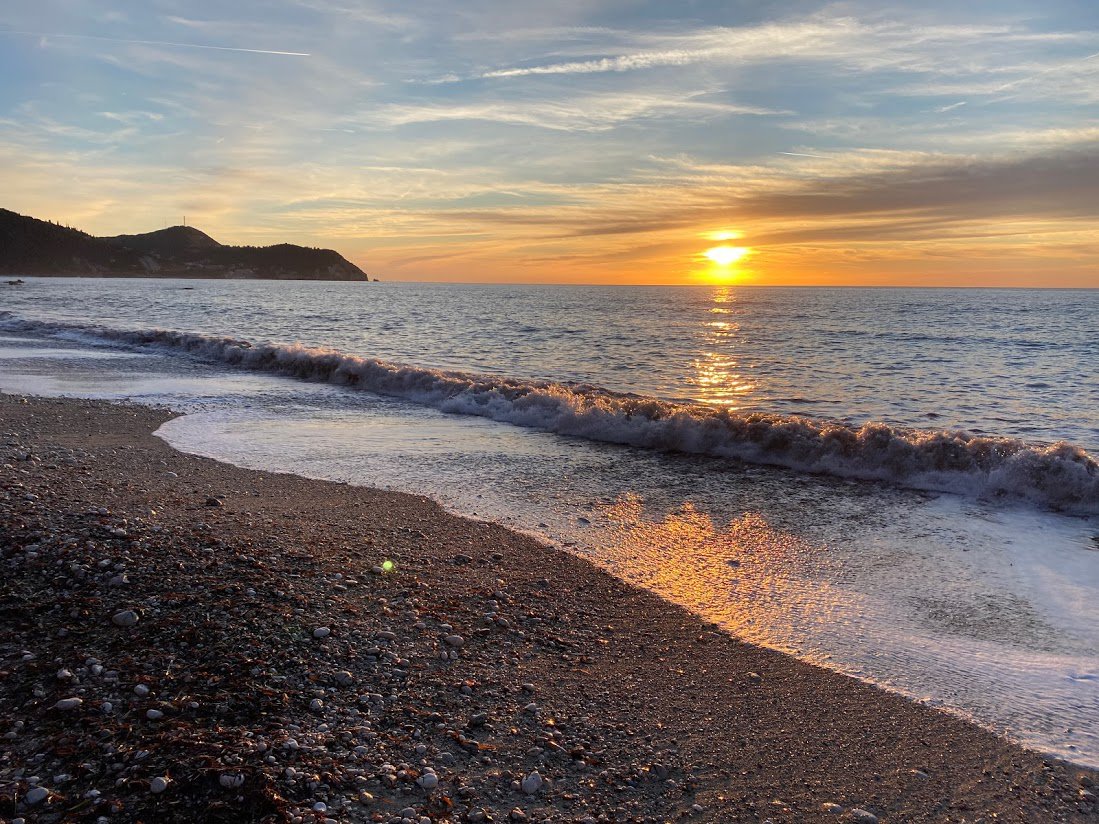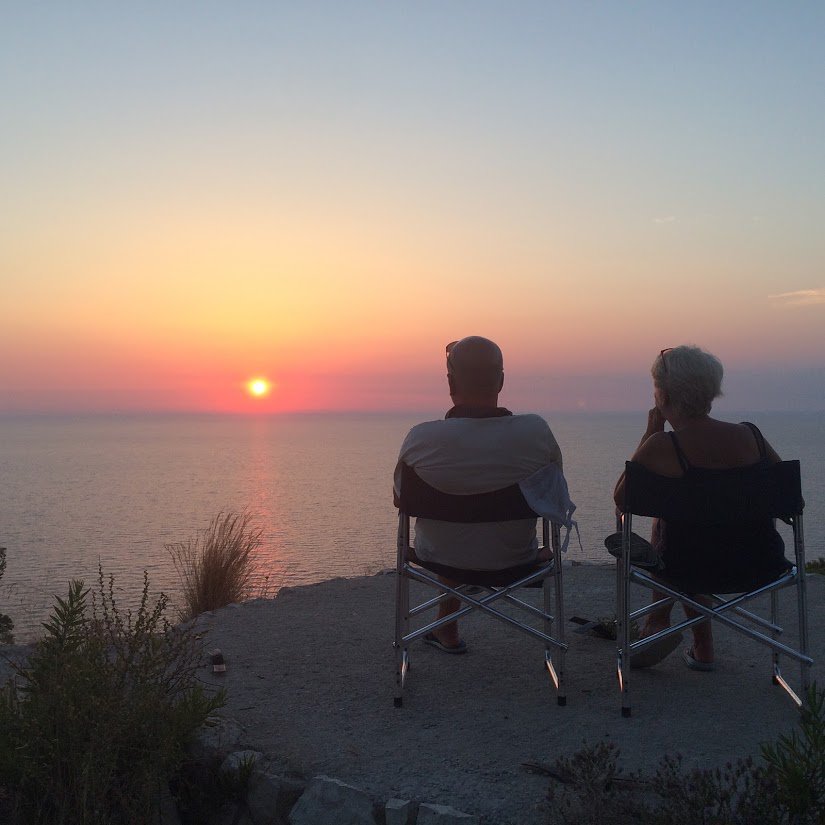 HOW DO I GET TO PEFKOULIA?
Pefkoulia lies on the island's northwest coast, between Lefkada's old town and the seaside village Agios Nikitas. The beach is just 10km from the town and the road there is excellent. There is a free parking area as you approach, but from mid-July to mid-August, it's likely you'll have to park on the roadside. If you don't have your own vehicle, take one of the buses that run frequently along this route in the summer months.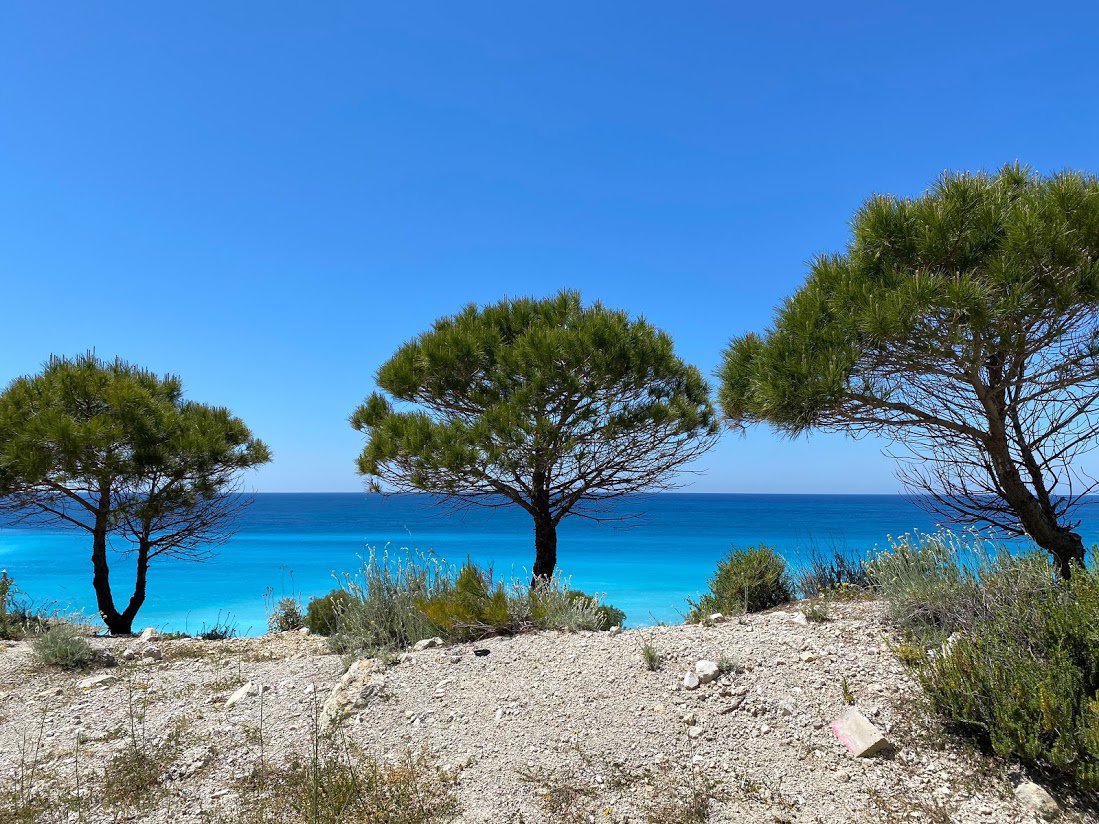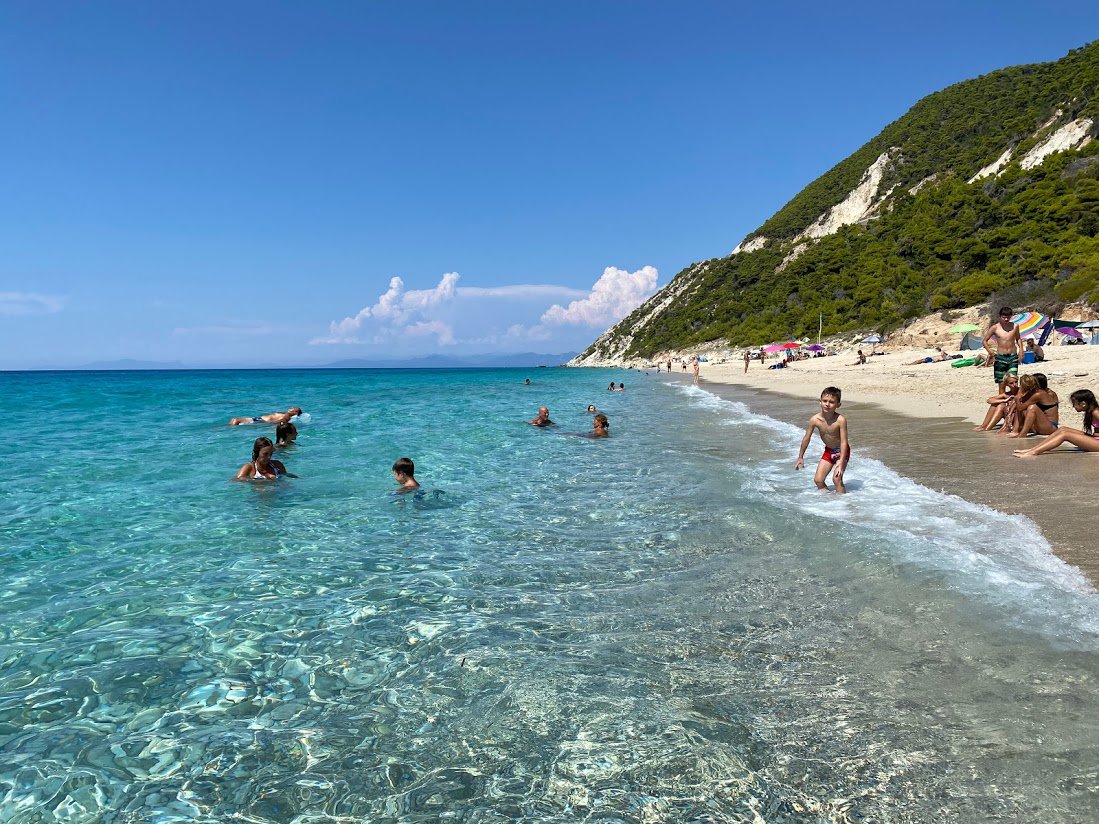 By Effie Barla
Photos: Andreas Thermos