February 18, 2021
If asked to design the perfect beach, Porto Katsiki in Lefkada, is most likely what you would come up with. This beach is literally dazzling, with its pristine and untouched nature and its crystal-clear, milky-blue water, all surrounded by dramatic white cliffs that extend outward into the sparkling sea. The sense you get swimming in the inviting emerald waters of Porto Katsiki, is a one-of-a-kind experience!
In the Greek language Porto Katsiki translates to ''Goat Port'' which is a fitting name for the beach because until recently only goats could reach this area. Can you imagine, 30 years before only the beloved animals had the privilege of admiring this beauty!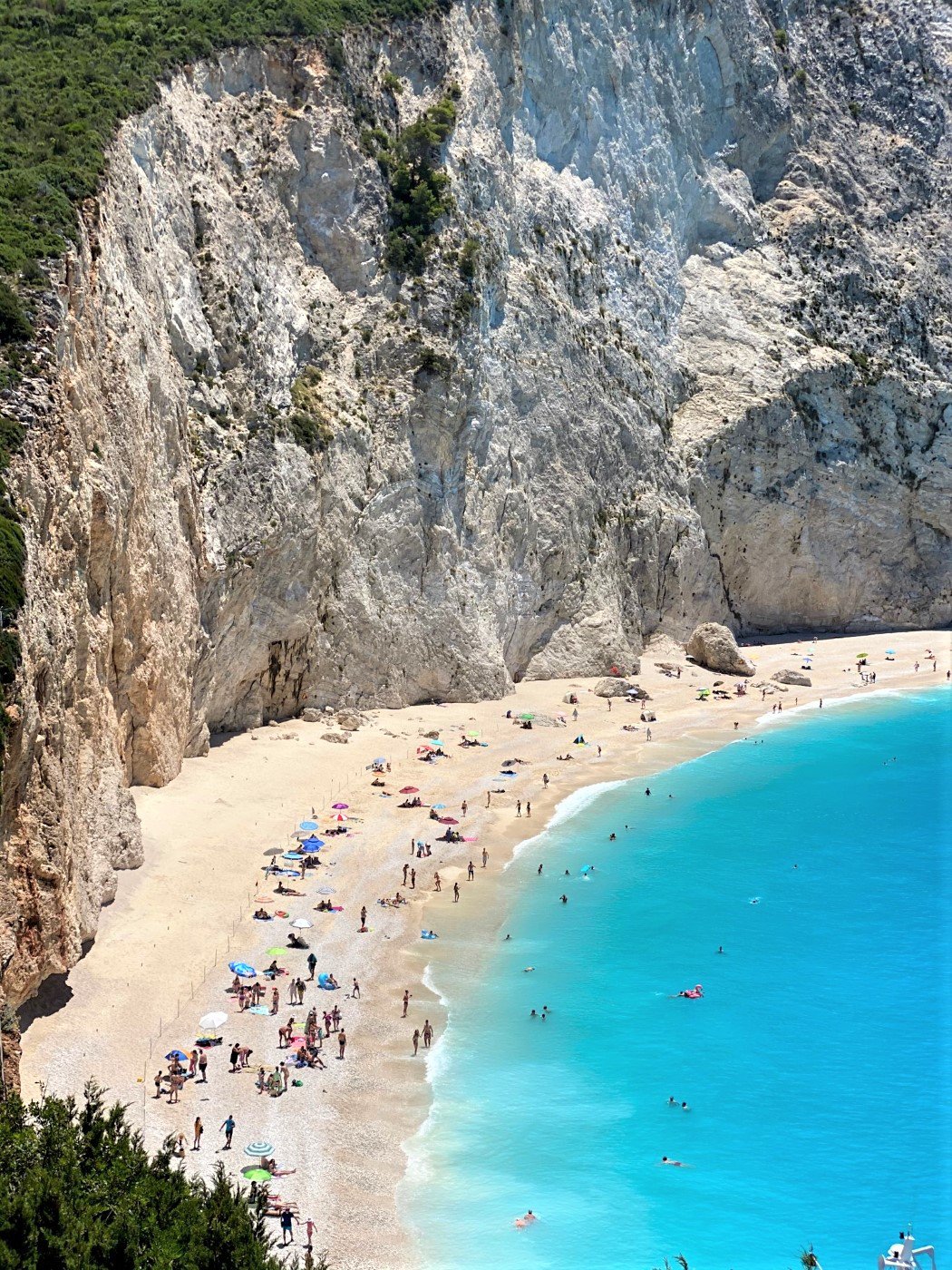 Porto Katsiki is without doubt a virgin beach utopia, a heaven for the photographer, a canvas for the artist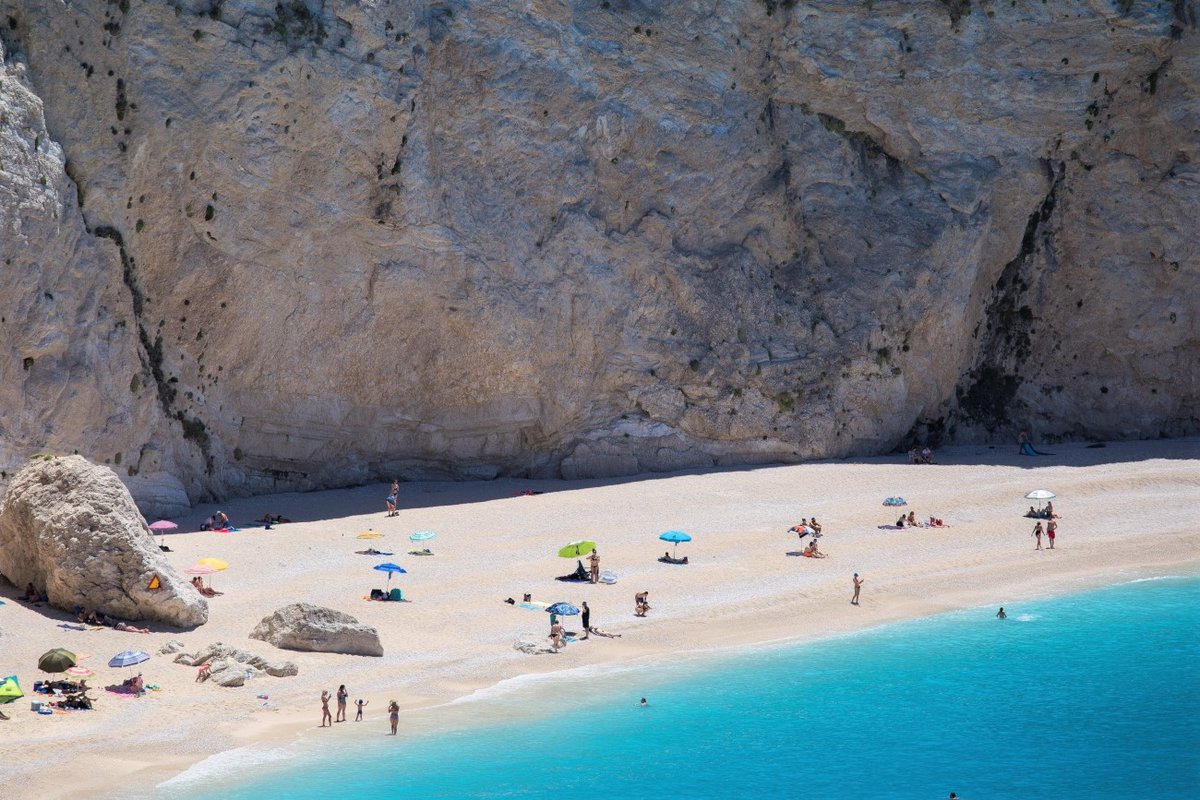 This lovely white pebbled beach is located about 40 kilometres southwest from Lefkada town and you can go there either by car or by boat from Nydri or Vassiliki. In case you prefer the first option, note that the road is long, with many curves and sometimes it is really narrow, but while en route, you will be definitely in awe of the stunning landscapes, the amazing views as well all the lush vegetation.
On the cliff top there is a private parking lot where you can leave your car for a small price for the whole day (otherwise you can park on the roads before the parking) and a canteen where you can buy refreshments and snacks. Access to the beach is through a staircase of approximately 80 steps. It may seem tough but believe me, this picture perfect beach will reward you.
Our advice: Quench your thirst with a cold freddo espresso or freddo cappuccino and of course water before going downstairs (you can also order from a neighbouring café while laying on the beach).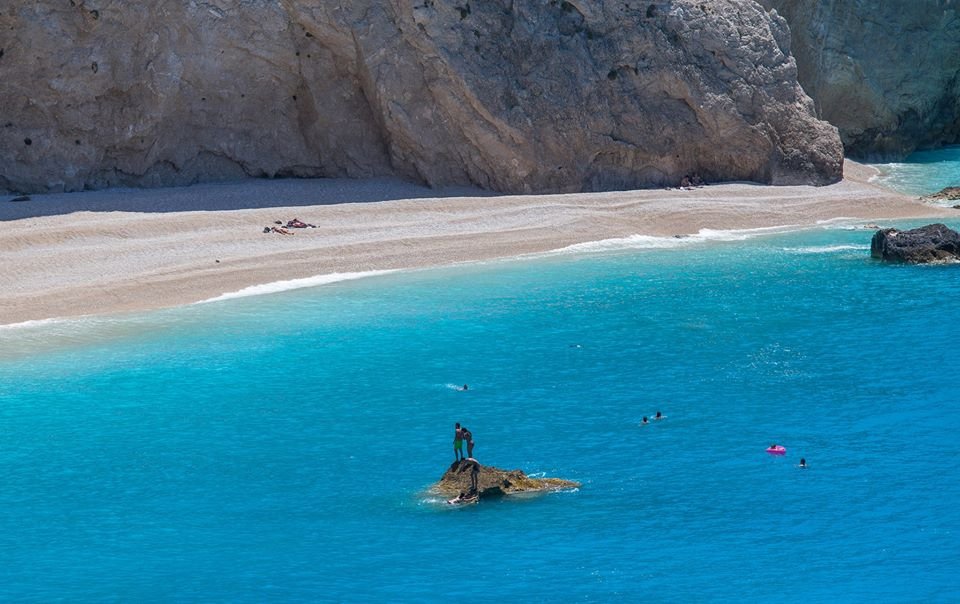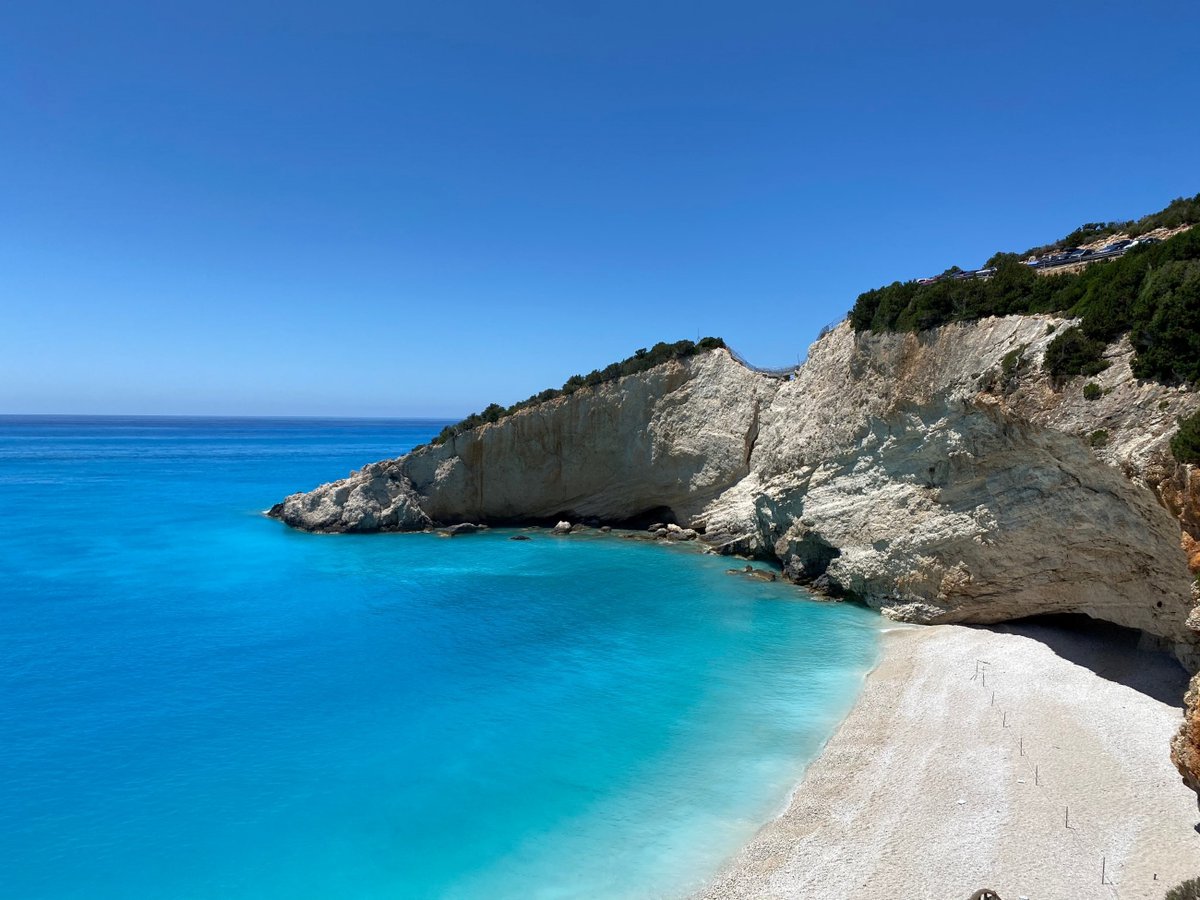 The cliffs offer natural shade but this is changing all the time so you'd better bring your parasol (and plenty of sunscreen) because even though there are several sunbeds and parasols available for rent, this beach gets really crowded during the high season. Once you arrive, it's easy to see why this beach is touted as one of the most alluring natural settings in the Mediterranean and why it often features among the most stunning beaches in the globe.
An added bonus? Not surprisingly, the sunsets are legendary here, so after a day spent in the sand and sun, stay a little more in order to see one of the most impressive sunsets in the Ionian Sea.
If you are looking for dining options head to Athani, a village very close to Porto Katsiki. There are several traditional tavernas serving delicious, local dishes made with extra love. Our favourites are Ionio tavern and Lefkatas restaurant.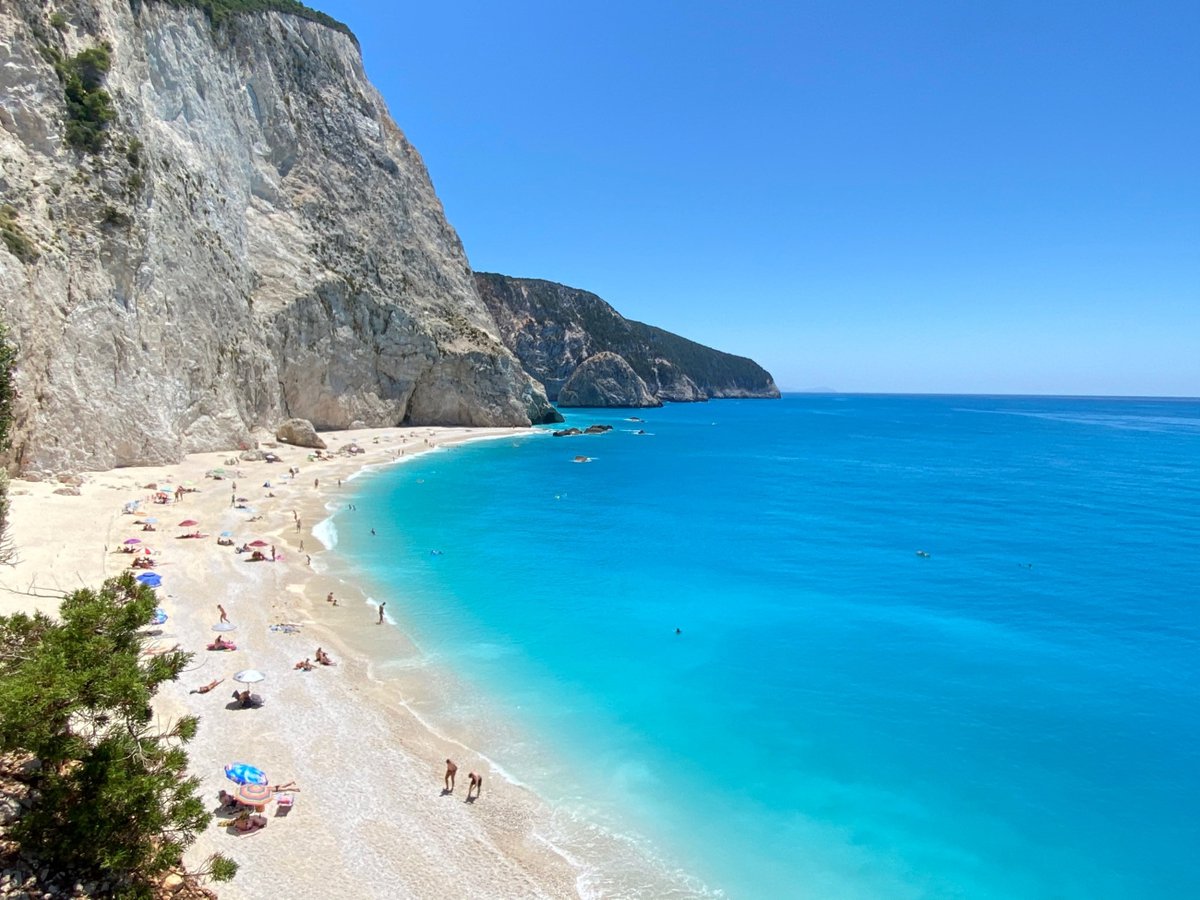 Extra tips
In the high season (mid-July-mid-August) the beach and the parking area get busy, so try to visit Porto Katsiki in the early morning or late afternoon to avoid the crowds.
Porto Katsiki is ideal for snorkeling because of the crystal clear sea, so don't forget your mask!
Wear your sneakers (and not sandals) for the 10-minute walk down to the beach.
If you take the boat, keep in mind that you will have to swim to the shore because boats are not allowed to go out on the beach.
The waters here get deep quickly so be extra careful especially if you have small kids.
When there are high waves, you should pay extra attention even if you are an experienced swimmer.
Respect the marine life and take your rubbish with you!
By Effie Barla
Photos: Andreas Thermos, Cover photo: Boris Vlajic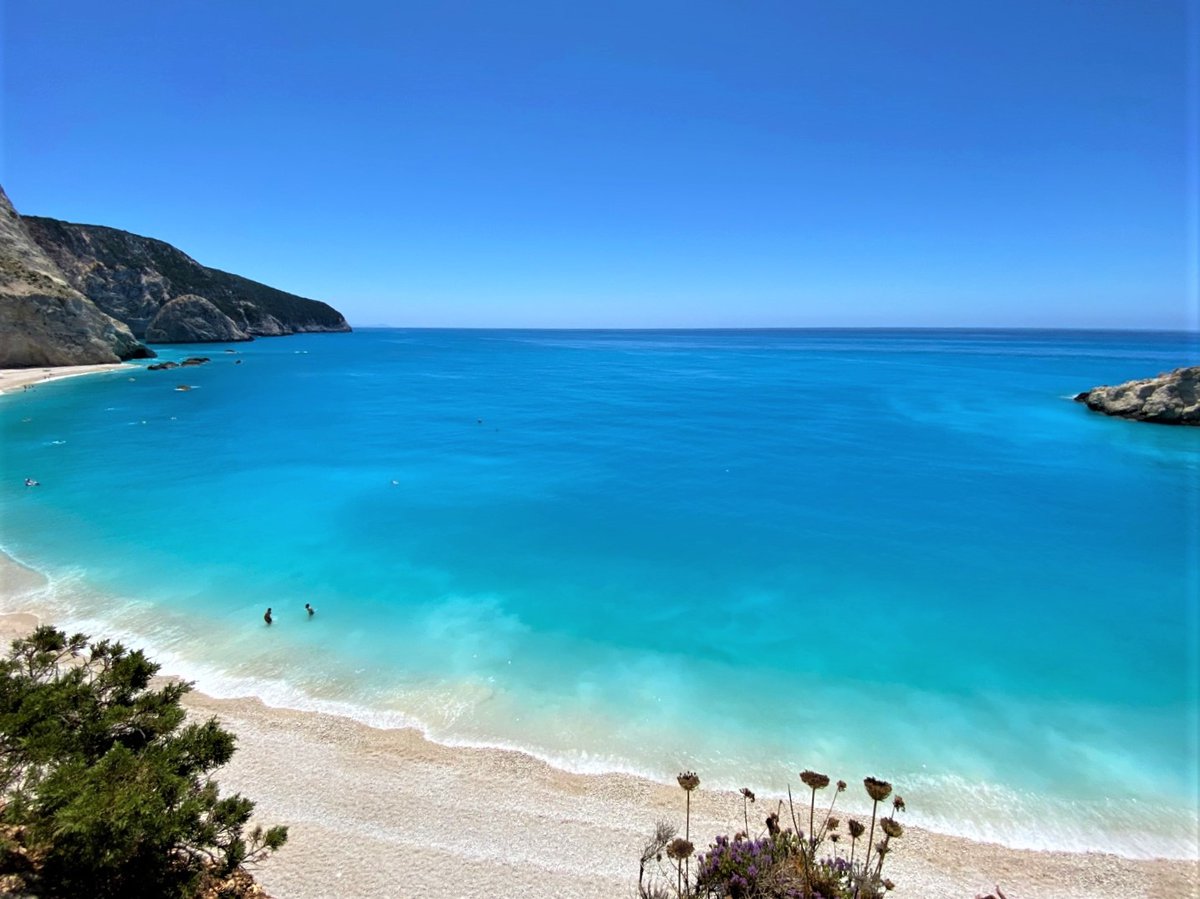 It's easy to lose track of time simply gazing at Porto Katsiki beach