April 02, 2021
Bye bye winter blues, spring is finally here!
Lefkada is in full bloom once springtime comes around. From late March to May the weather is nothing short of ideal and the whole island is covered in a blanket of red, yellow, pink and purple petals. Τhe rejuvenating spirit of spring brings joy and happiness and the nature is picture-perfect under the bright sun. Next year (or later this year*), when the coronavirus pandemic will be over, try to time your visit in Lefkada around Easter or late in May when the island is refreshingly crowd-free and the nature bursts back into life in an inviting explosion of aromas and colours.
Stroll through the Old Town of Lefkada
Lefkada city is a charming place able to fascinate you from the very first moment as it has managed to retain its traditional character. Lose yourself in the small alleyways of the Pouliou neighbourhood and admire the well-preserved, pastel-coloured buildings. Take some time to visit Lefkada's beautiful museums like the Archaeological Museum and the new Angelos Sikelianos museum, a gem of the city, and of course the famous Castle of Agia Mavra. In spring in particular the ground is covered with bright red poppies and every kind of vividly coloured wild flower. And if you get tired, take a seat and enjoy your ouzo at one of the tiny, seaside cafes of the old town.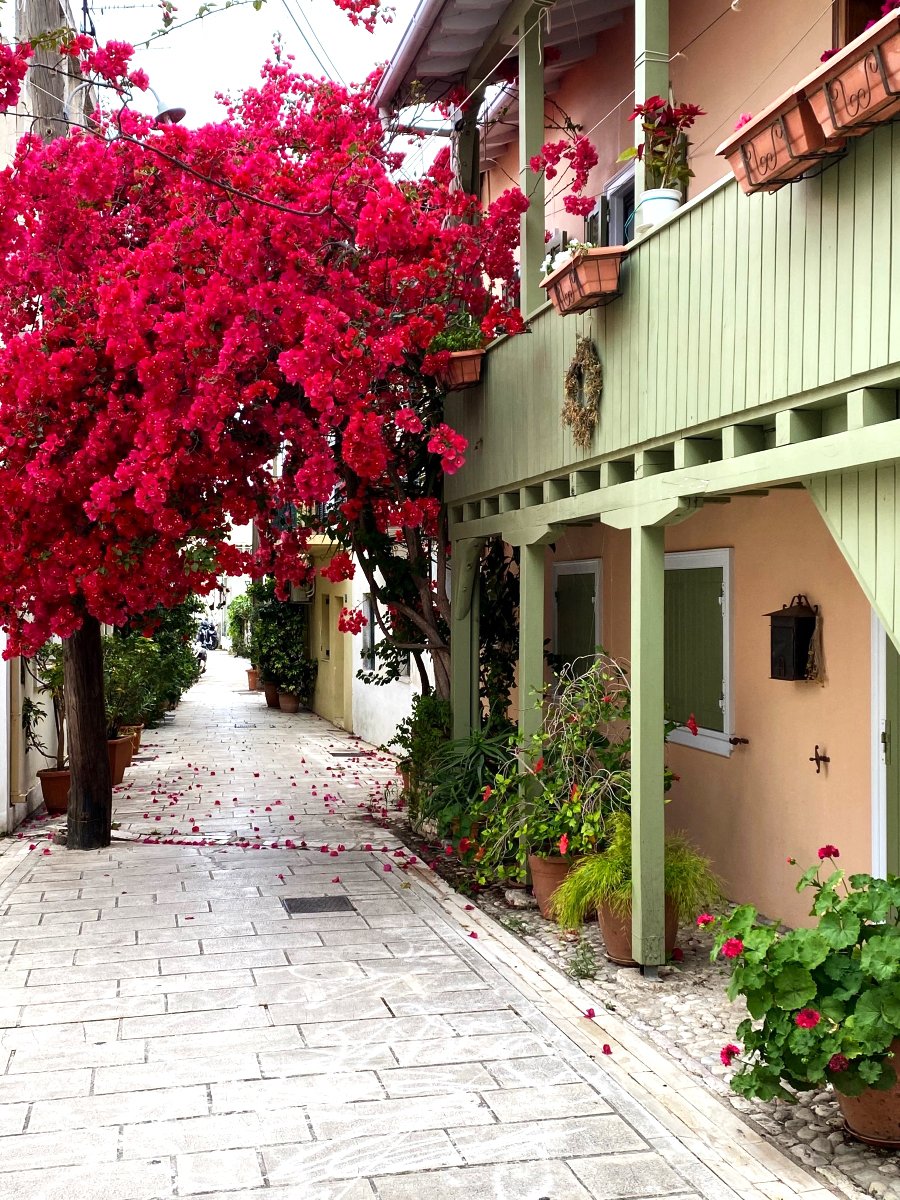 Start your adventure off in Lefkada town and explore Kouzounteli and the Venetian Olive Grove. Green and leafy, this place is perfect when you need a break from the sun or you need something refreshing to drink like a cold soumada at 'kafeneio tou amerikanou'. Then head up to Ai Giannis beach and Myloi beach, where blue and green are the predominant colours and if you are brave enough and the weather is good -why not- bring your bikini! Speaking of weather, this place is ideal for kitesurfing thanks to the daily thermal winds that blow here from May to September, so if you are a kite-surfer you just found your new home!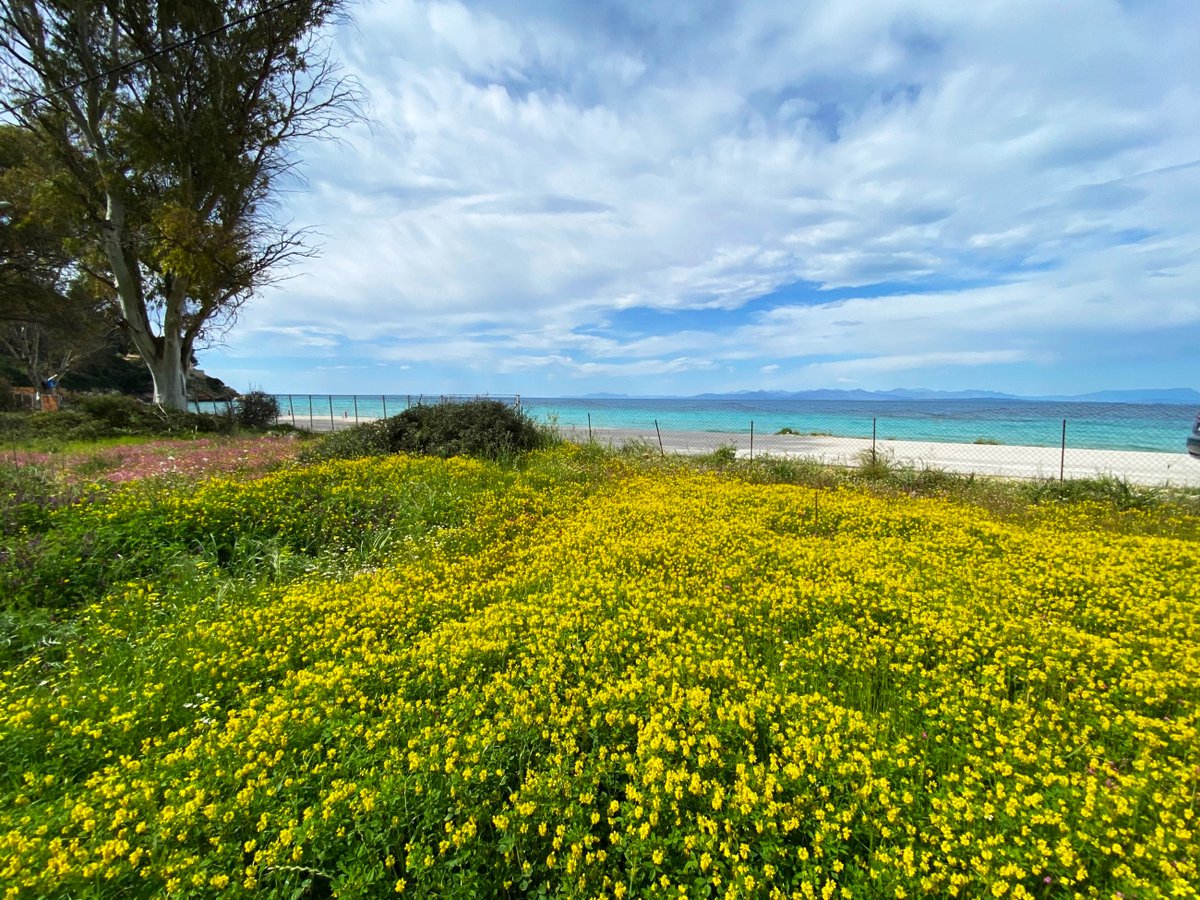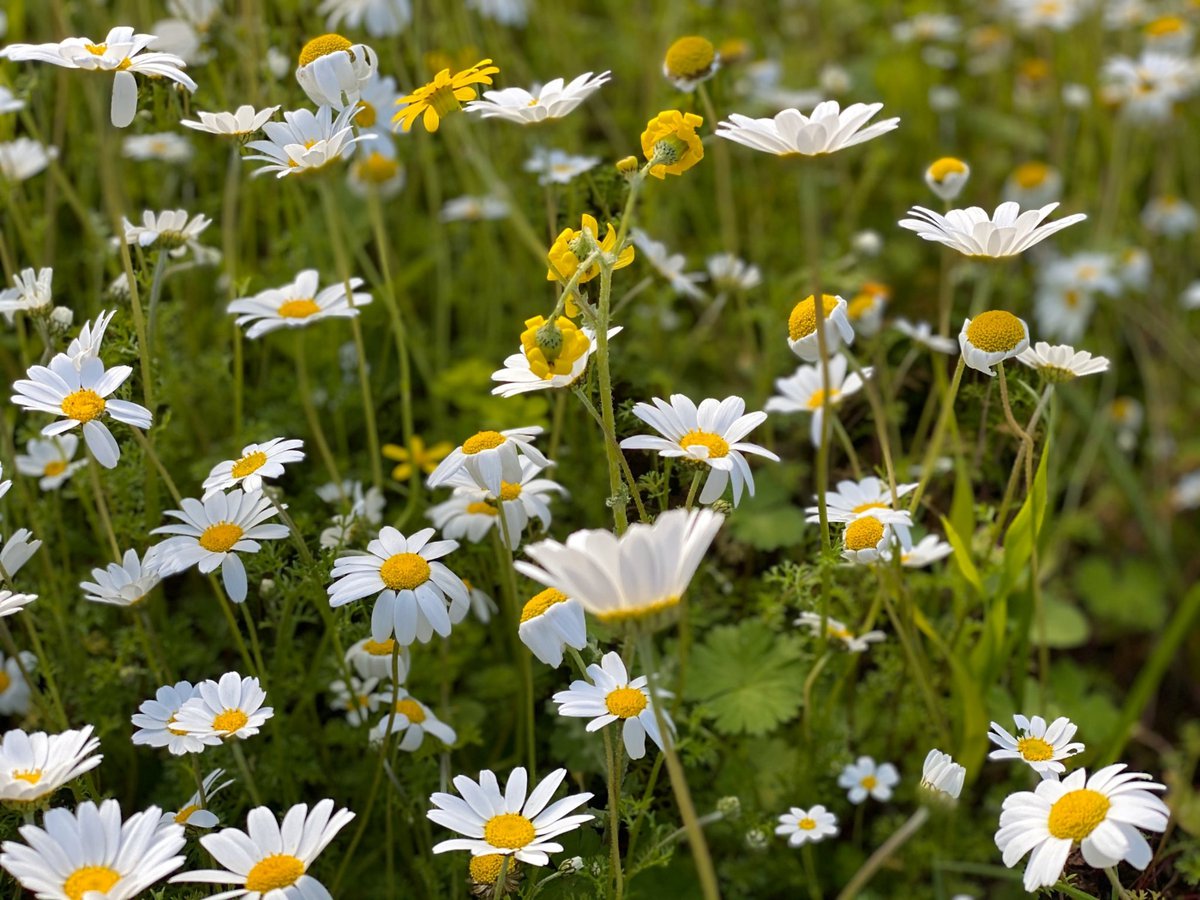 Are you ready to be dazzled by the work of Mother Nature?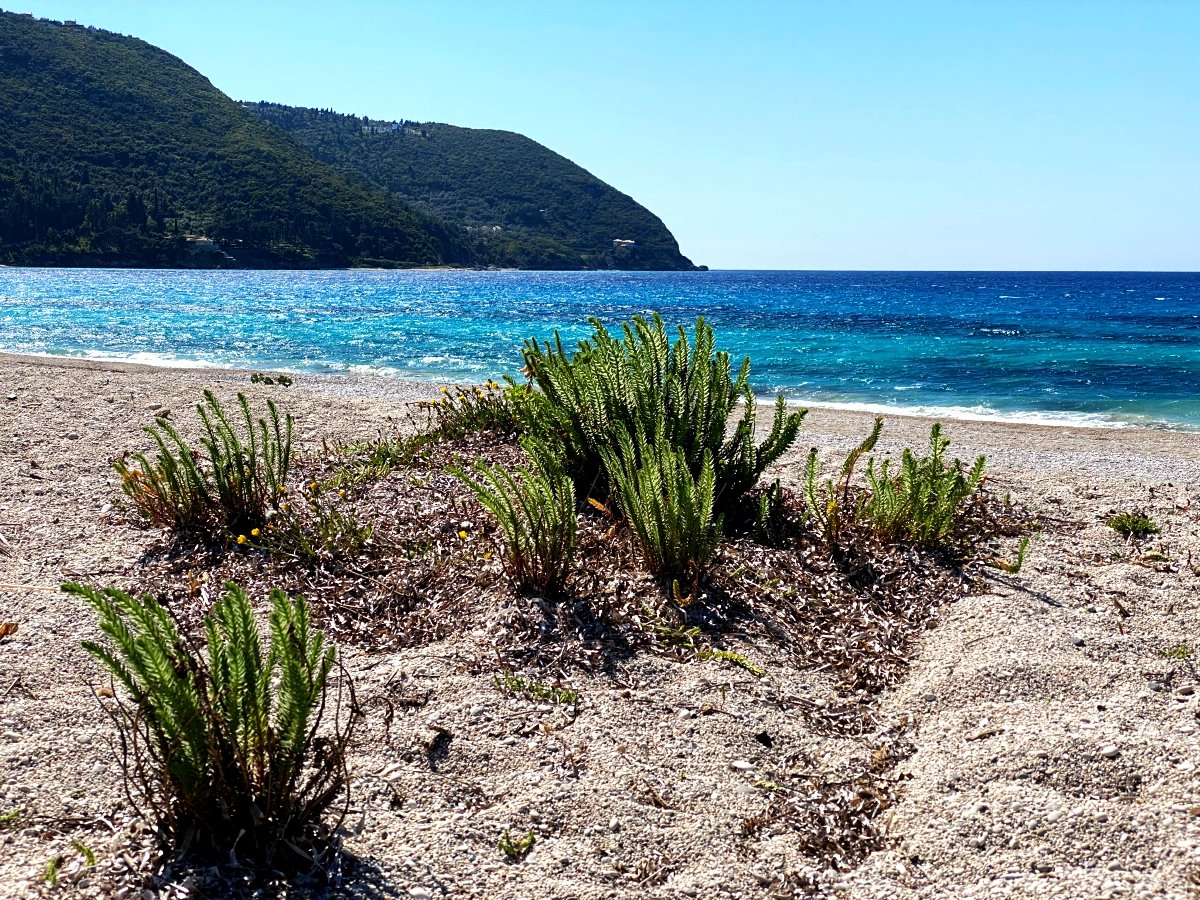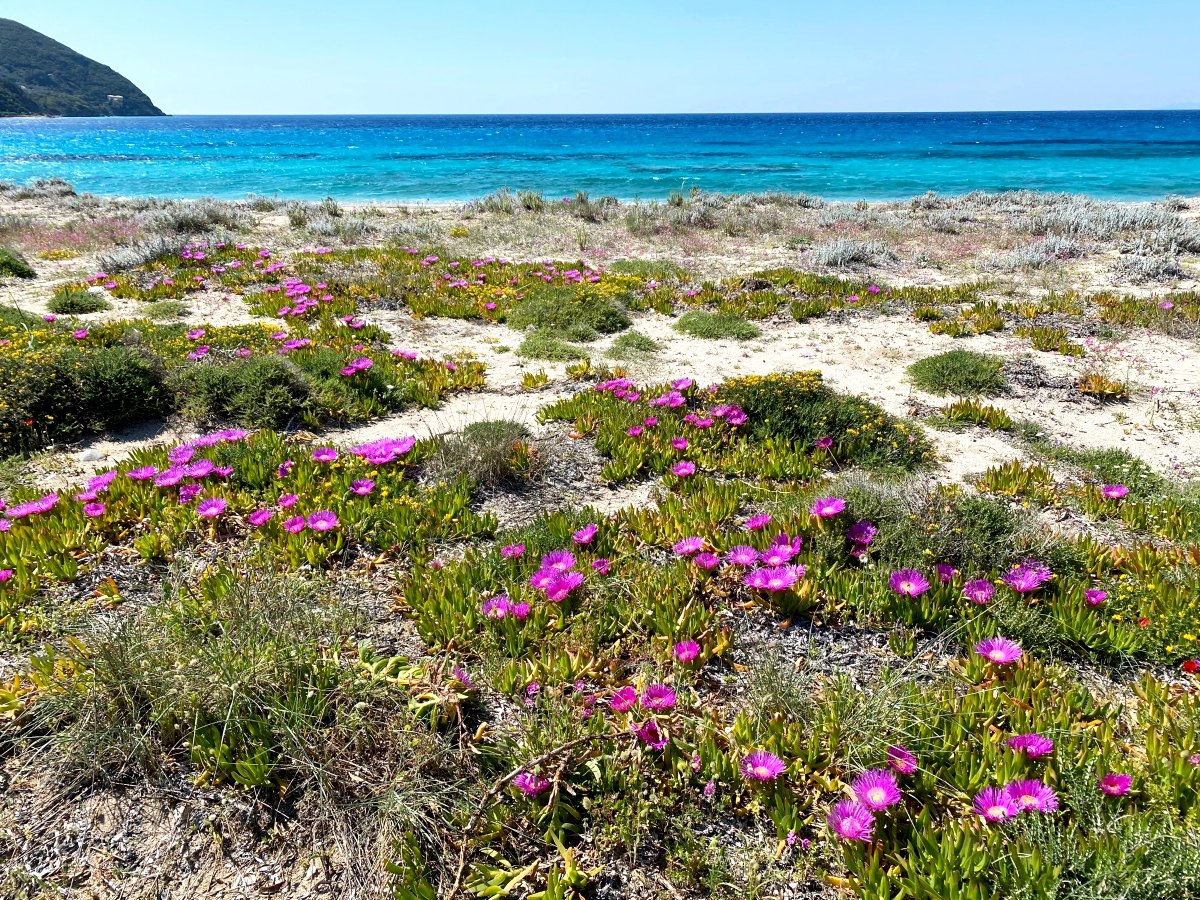 Beaches on the west
Rent a car and visit the famous beaches of Agios Nikitas, Mylos, Kathisma and Porto Katsiki.Visit Agios Nikitas around May, to witness lush hills and crystal-clear seas. This charming stone-built seaside village is a favourite spring escape for locals who come here to drink their freddo espresso at Captains corner and when the night falls they continue with a legendary cocktail at Gonia.
Mylos beach is truly magical year-round, but it shines the brightest now. What makes this beach so special in spring? Well aside from the stunning sunsets and the pearl-white sands, every inch of this place is covered with colorful spring wildflowers.
Keep in mind that during this period of time there is no option for a boat ride so you have to take the scenic footpath that starts from Agios Nikitas to reach Mylos beach.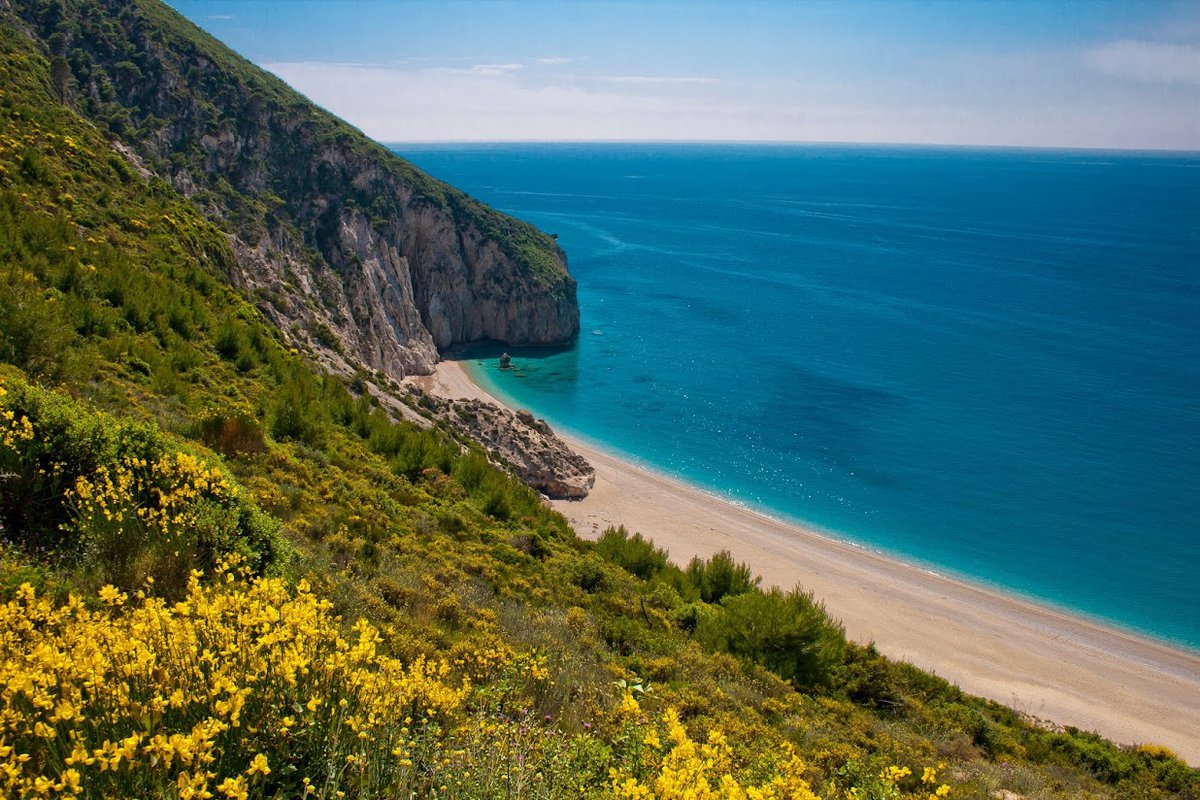 Kathisma beach is a decidedly scenic 20-minute drive from Lefkada city and it is unquestionably one of the greatest beaches in Lefkada island with plenty of room to spread your towel, vivid turquoise waters and golden sand. In spring most of the cafes, bars and tavernas are closed but who cares when the whole beach can be yours!
Porto Katsiki is probably one of the most photogenic places in Lefkada and spring is the time to see the beach at its absolute greenest. Spectacular from any viewpoint and in any weather, this beach proves that Lefkada has justly earned the name of 'emerald of the Ionian'. Bonus! En route, you're likely to spot judas trees, pine trees, plane trees, wild roses, daisies, tiny wild pansies and poppies (to name just a few).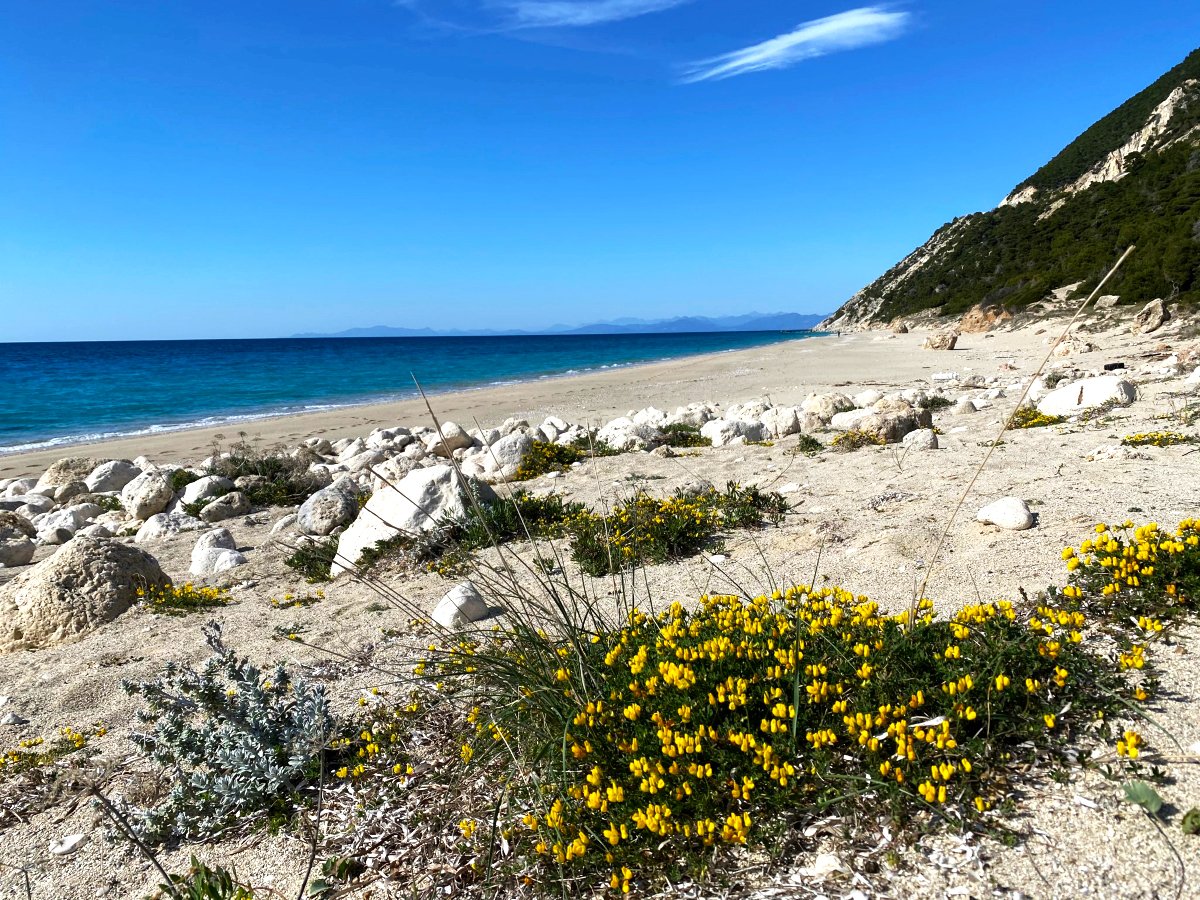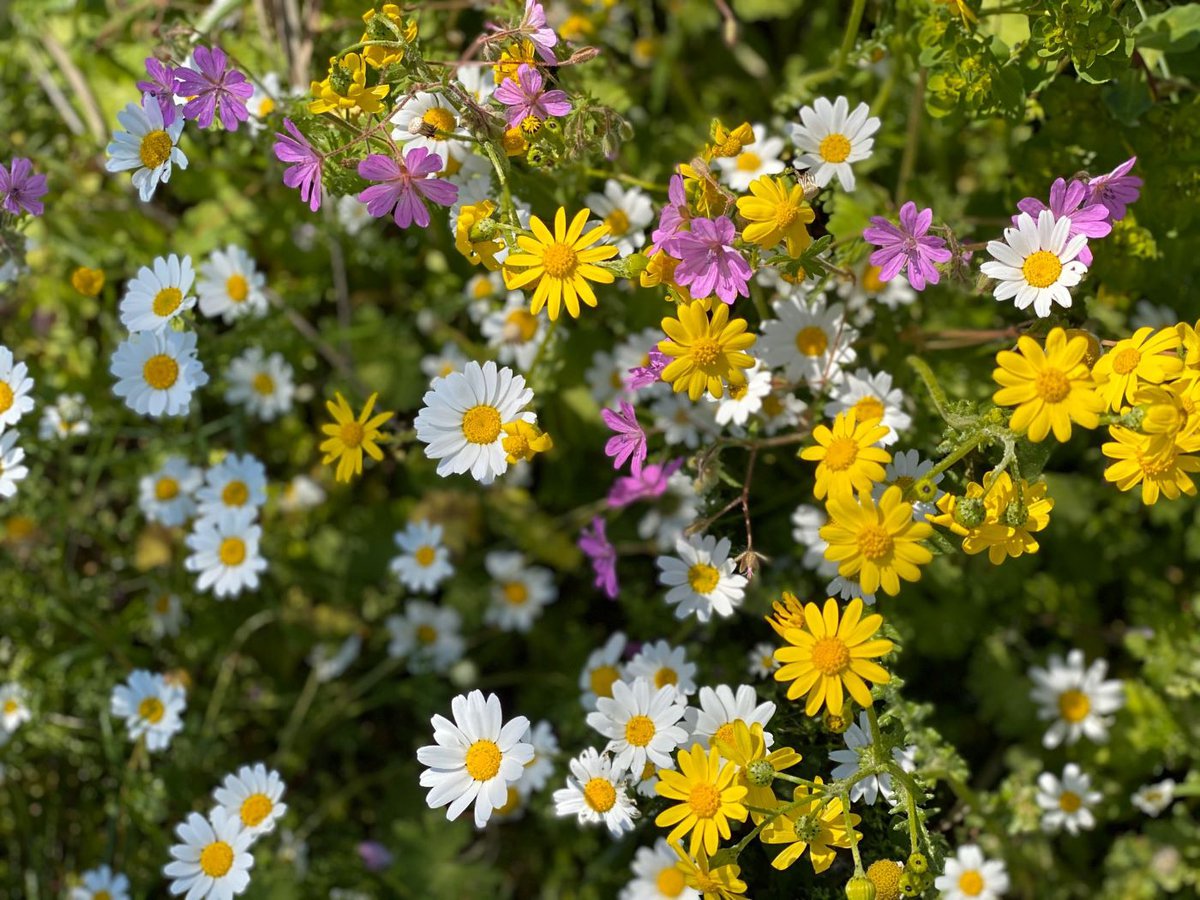 Time for some action!
Lefkada is the ideal place for cyclists, nature-lover and zen seekers and guess what, spring is the optimal time to get pedalling! Head to spots like Melissa ravine, Dimossari waterfalls (here you can also enjoy a refreshing swim) and Skaros hill for the best chances of spotting an explosion of amazing blooms and smelling the blissful heady scent of the nature. Now slow down and enjoy the fairy-tale setting, the fresh air and the serene sounds of the natural environment. Do not also be surprised if you happen across animals like lovely goats, sheep, hedgehogs or even donkeys.
Thanks to its mountainous morphology unspoilt nature and amazing vistas, Lefkada is also ideal for hiking. The island has actually a very good network of hiking trails. Chapels and churches, watermills, wineries, spots of historical or natural interest, springs, traditional villages like Karya, Exantheia, Englouvi or minuscule but wonderful ones like Drymonas or Alexandros are waiting for you to discover them.
Wear your sneakers and discover them!