June 03, 2021
"Blue Flags" are awarded each year to beaches and marinas with exceptional water quality and services. In 2021, Greece ranked second in the world among 49 countries and has 13,5% of the total awarded beaches within its borders. Naturally, the pristine beaches of Lefkada are among the winners.
AGIOS IOANNIS

Just a breath away from Lefkada's old town, Agios Ioannis is an earthly paradise for kite and windsurfers, with its turquoise waters and ideal thermal winds. Locals also favor this organized beach, named for the quaint Chapel of Agios Ioannis of Antzousi that stands at its edge. All services are available seaside, including a selection of cafes and restaurants and a lifeguard station.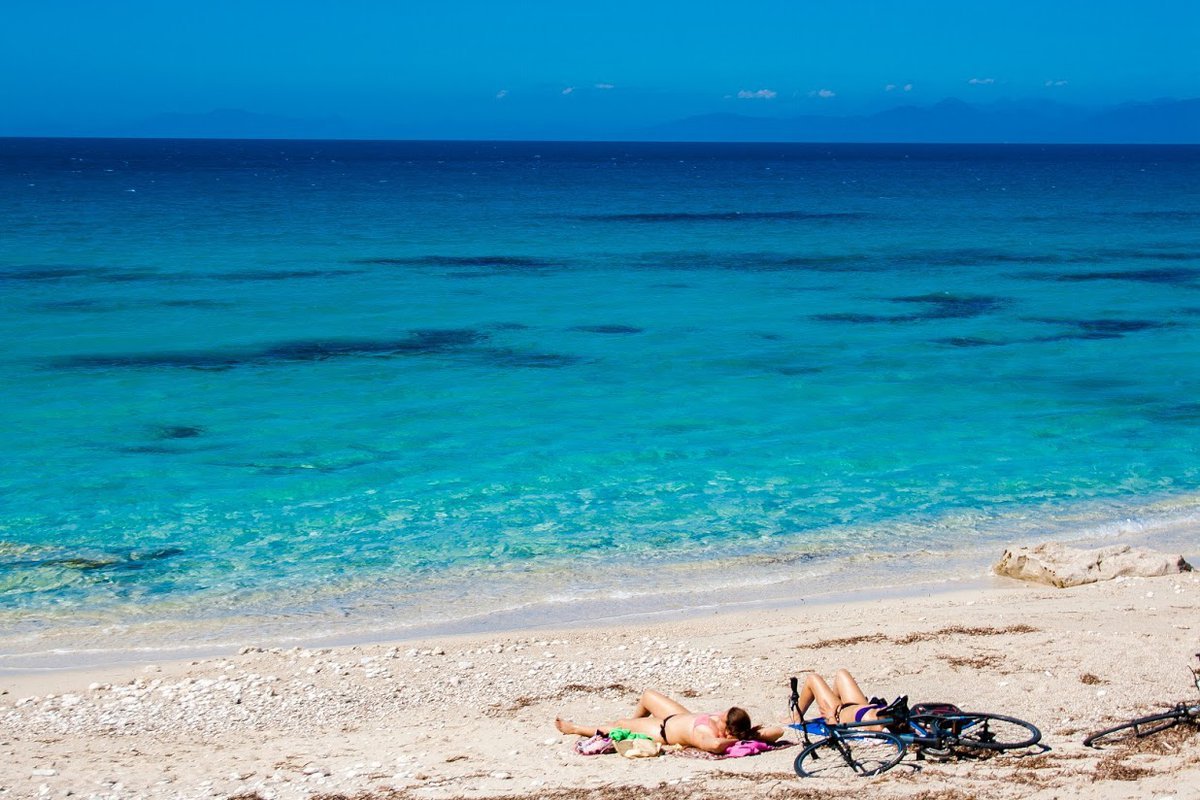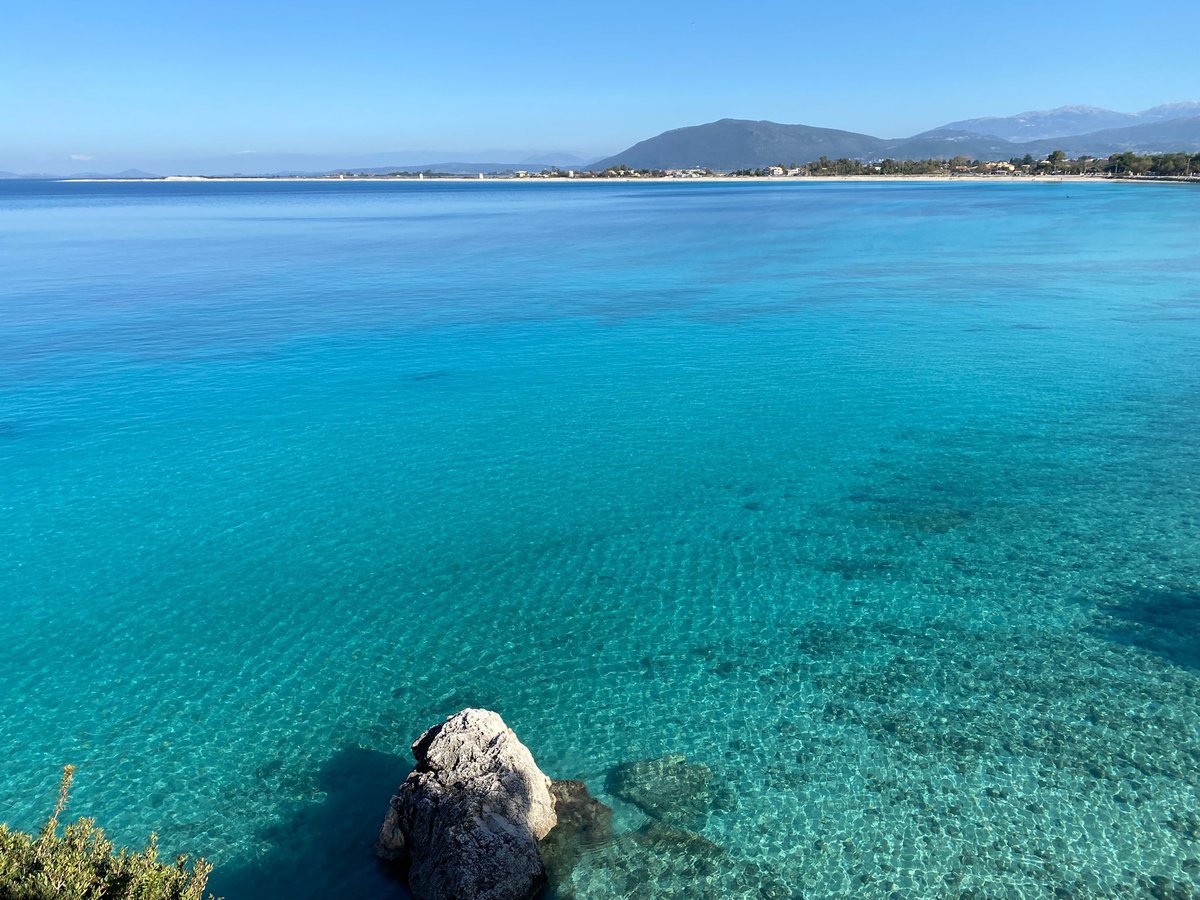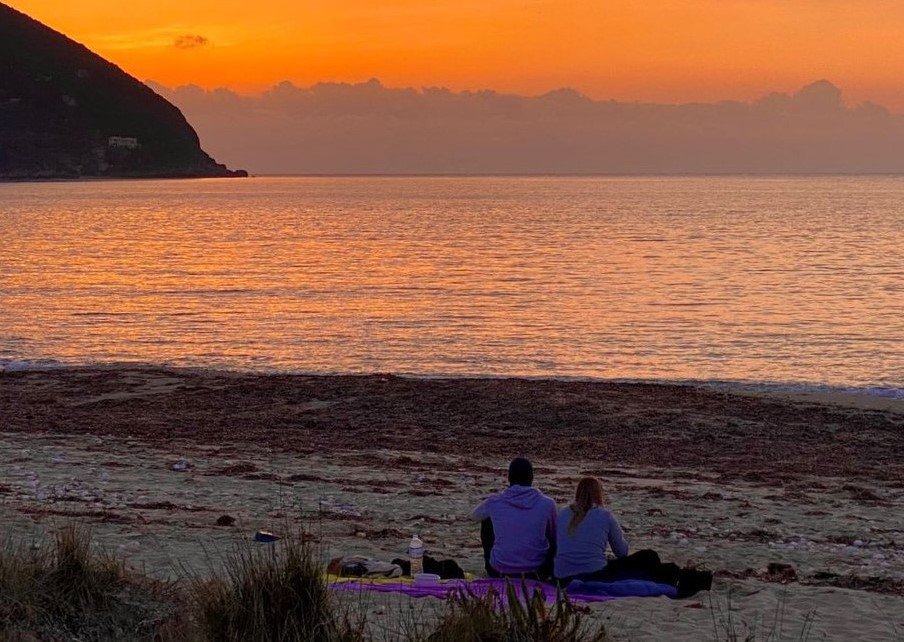 AGIOS NIKITAS - PEFKOULIA
In the shade of a dense pine forest lies the pebbly coast of Pefkoulia, a large, quiet, easily accessible beach with spectacular blue-green water. A portion of the beach is organized with umbrellas and lounge chairs but there is plenty of free space as well where visitors can use their own shade equipment. Just 12 kilometers from Lefkada's old town is the beach of Agios Nikitas, named for the cozy coastal hamlet with its traditional stone houses, taverns and cafes. Sheltered from the prevailing summer winds, this spotless seaside haven is the ideal choice for families.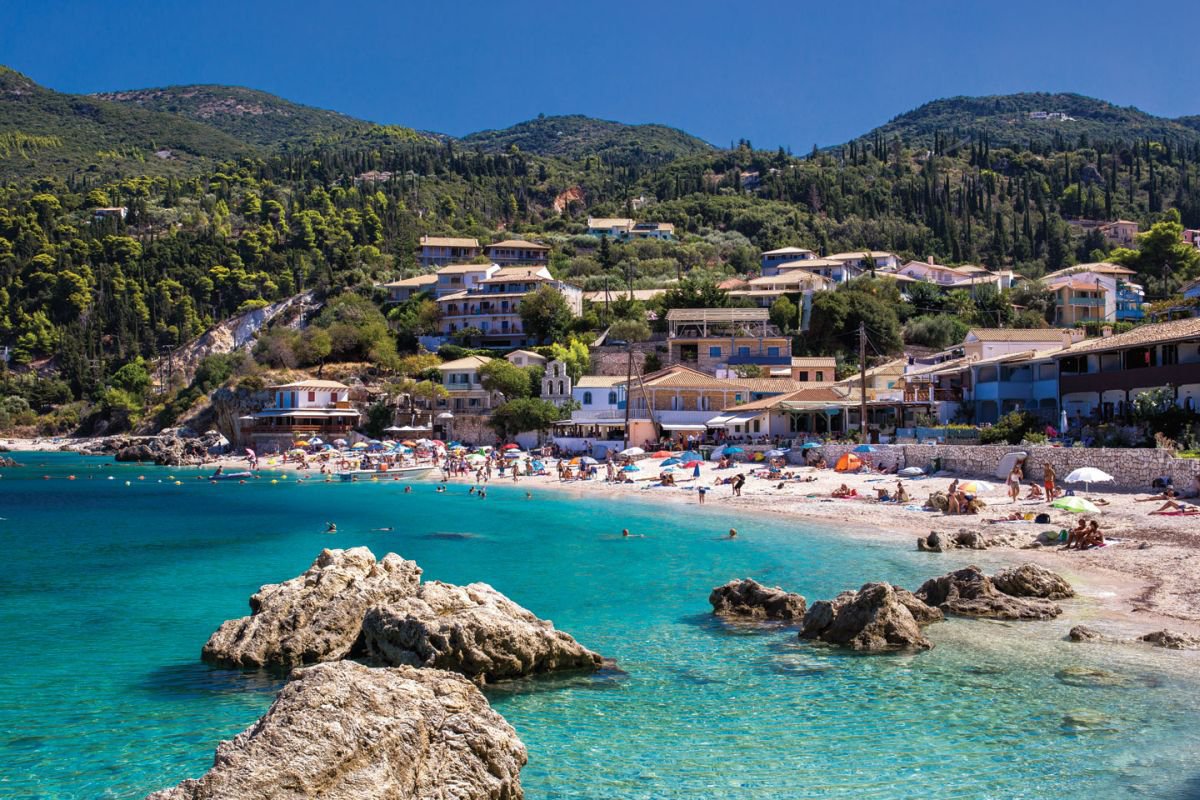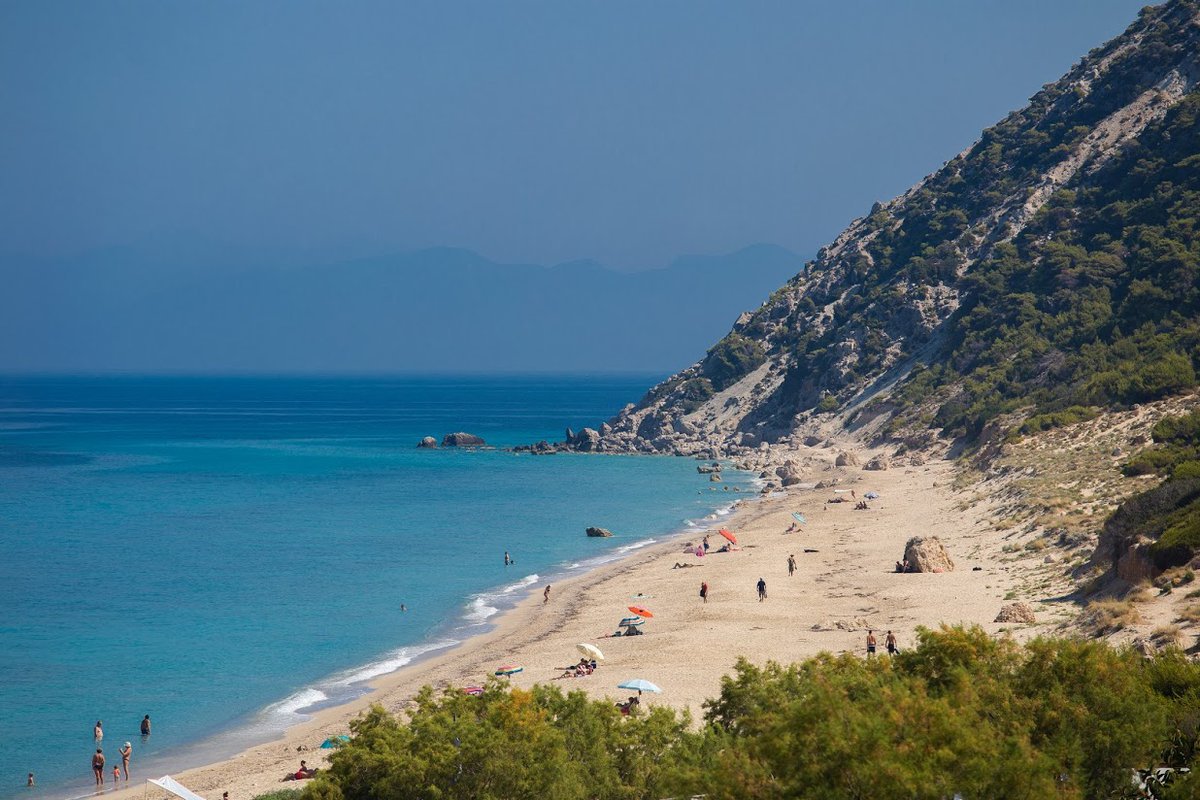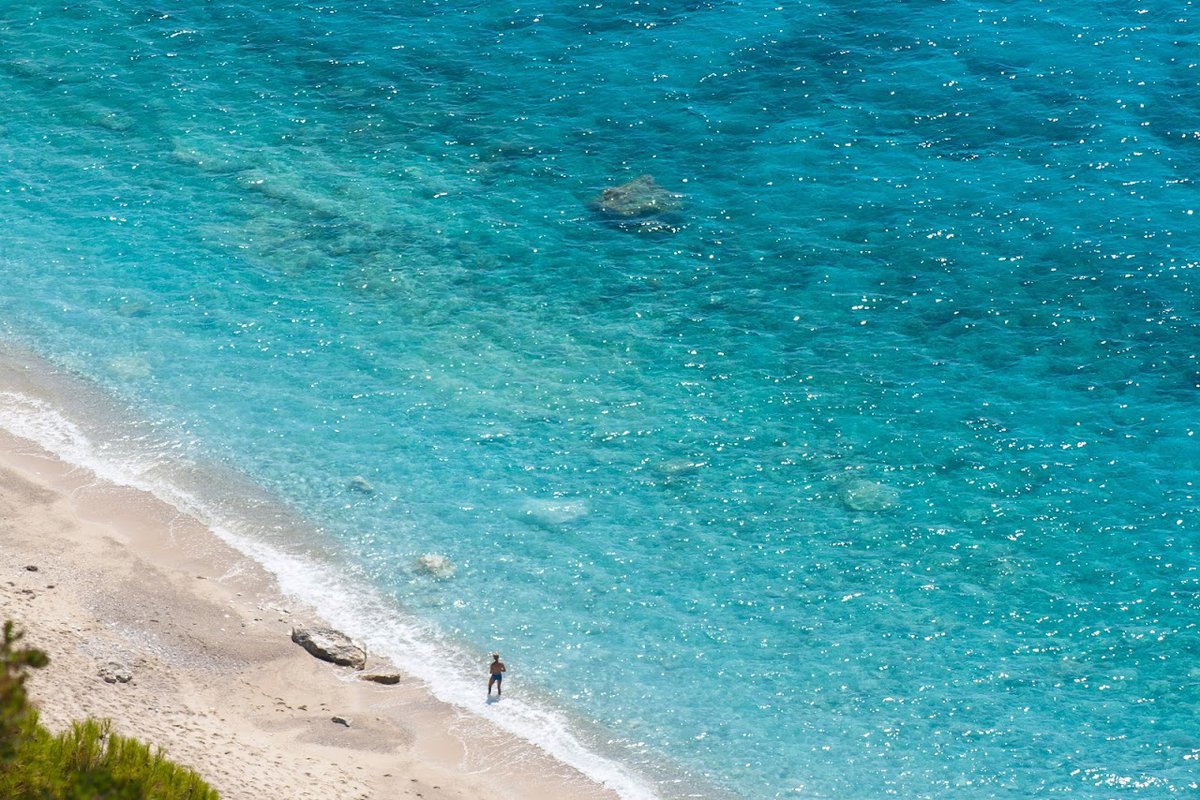 KATHISMA
Once the favorite of campers and nudists, Kathisma is today the most cosmopolitan beach on the island. Its white pebbly sand and turquoise water is fringed with umbrellas and lounge chairs, beach bars and restaurants. If you stay until dusk, you'll be privy to one of the Ionian sea's most impressive sunsets. But please beware if the maestro, or northwest wind, picks up. You should not attempt to swim in the surging waves.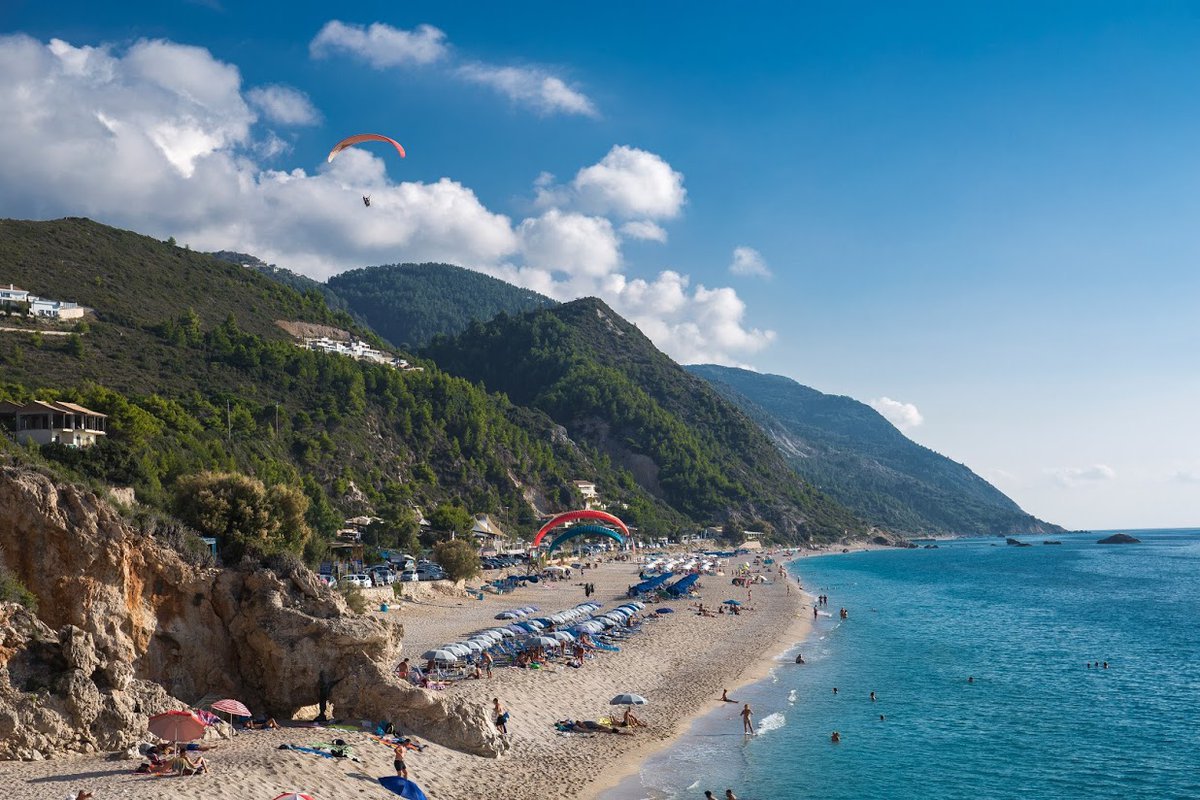 LEFKADA/GYRA
Gyra beach has become one of the top choices for old town residents on account of its proximity as well as its calm waters. It's located at the island's entrance, immediately after the beach of Agia Mavra Castle, and takes its name from the way the coast wraps around the lagoon, obliging us to go "around" in order to get to Lefkada's old town.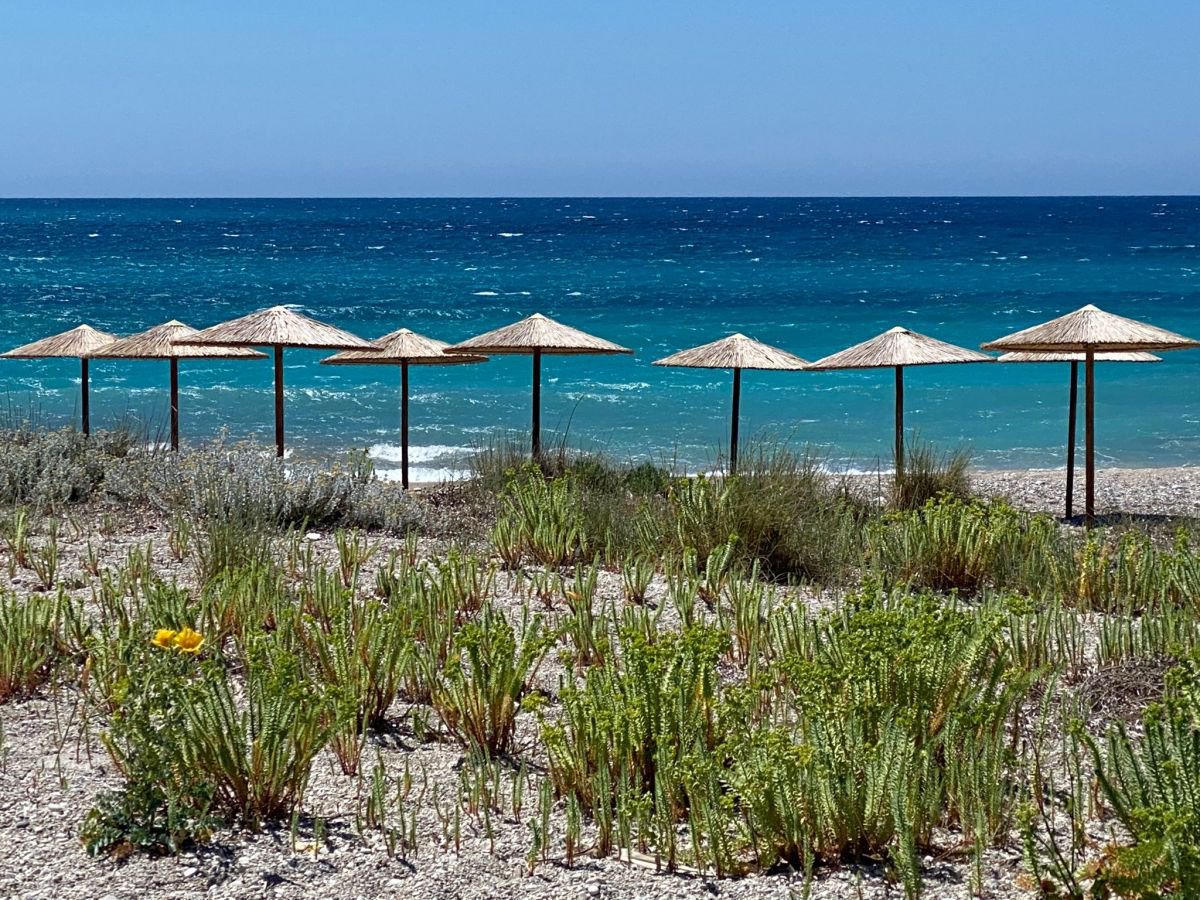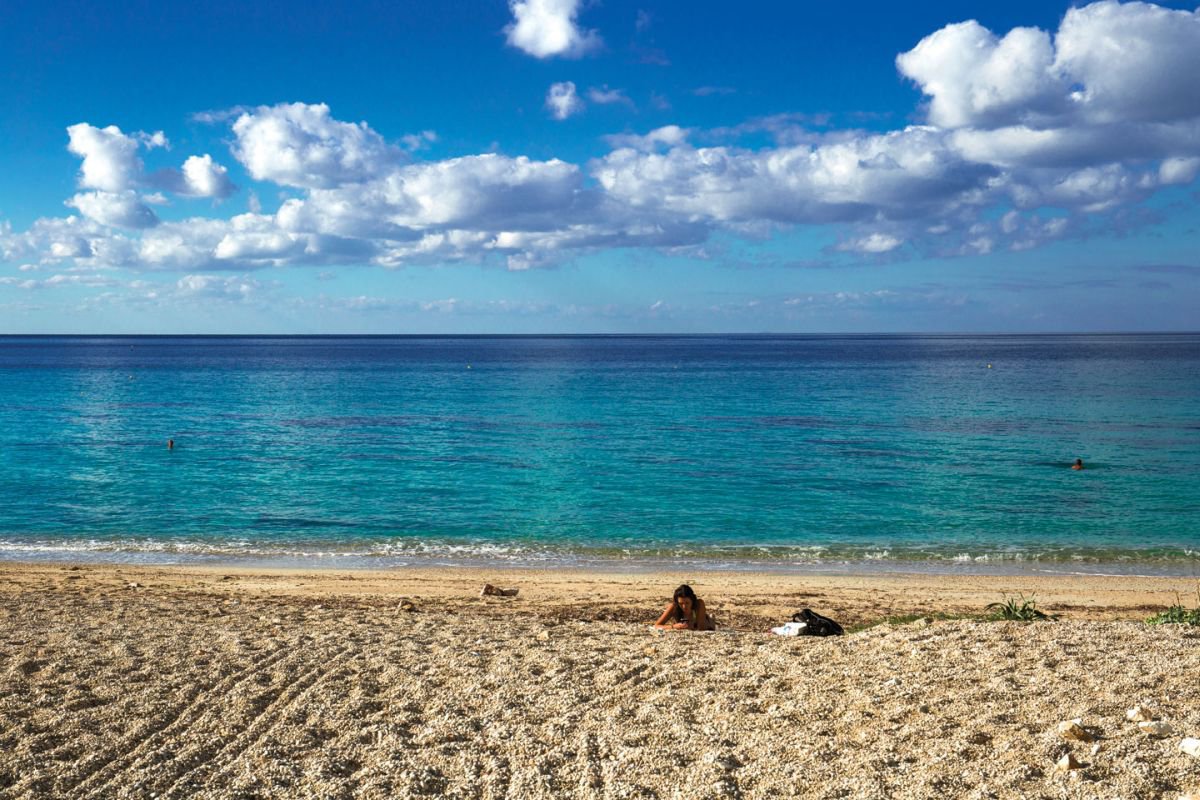 MIKROS GIALOS/POROS
Beneath the village of Poros is the pebbled beach Mikros Gialos, with crystal blue water that will cleanse your anxiety and cool your skin. Sheltered from the prevailing winds within the Roudas cove, the sea is almost always calm here, where you'll find campgrounds, hotels, cafes and restaurants.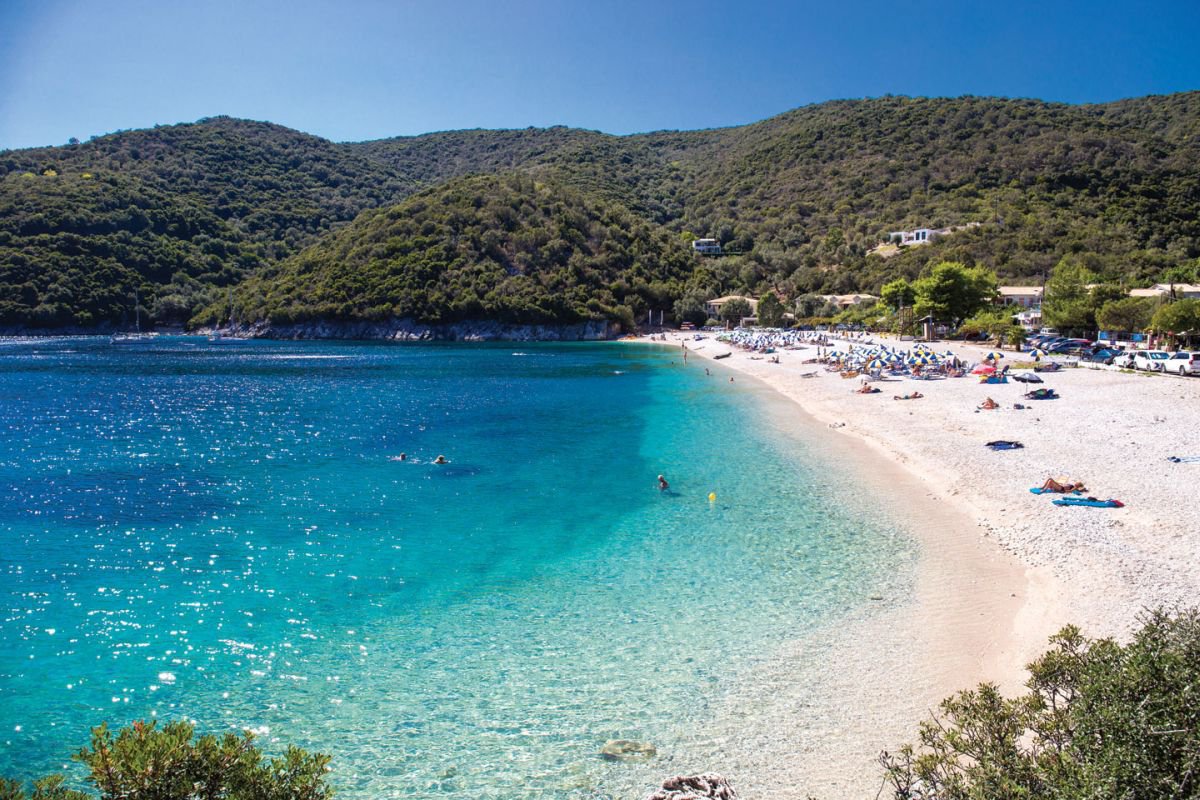 PONTI
Adjacent to Vasiliki, it's the ideal beach for those who love watersports like windsurfing and SUP. The sea here is shallow and crystal clear, and you'll find elegant taverns and beautiful cafes along the coast.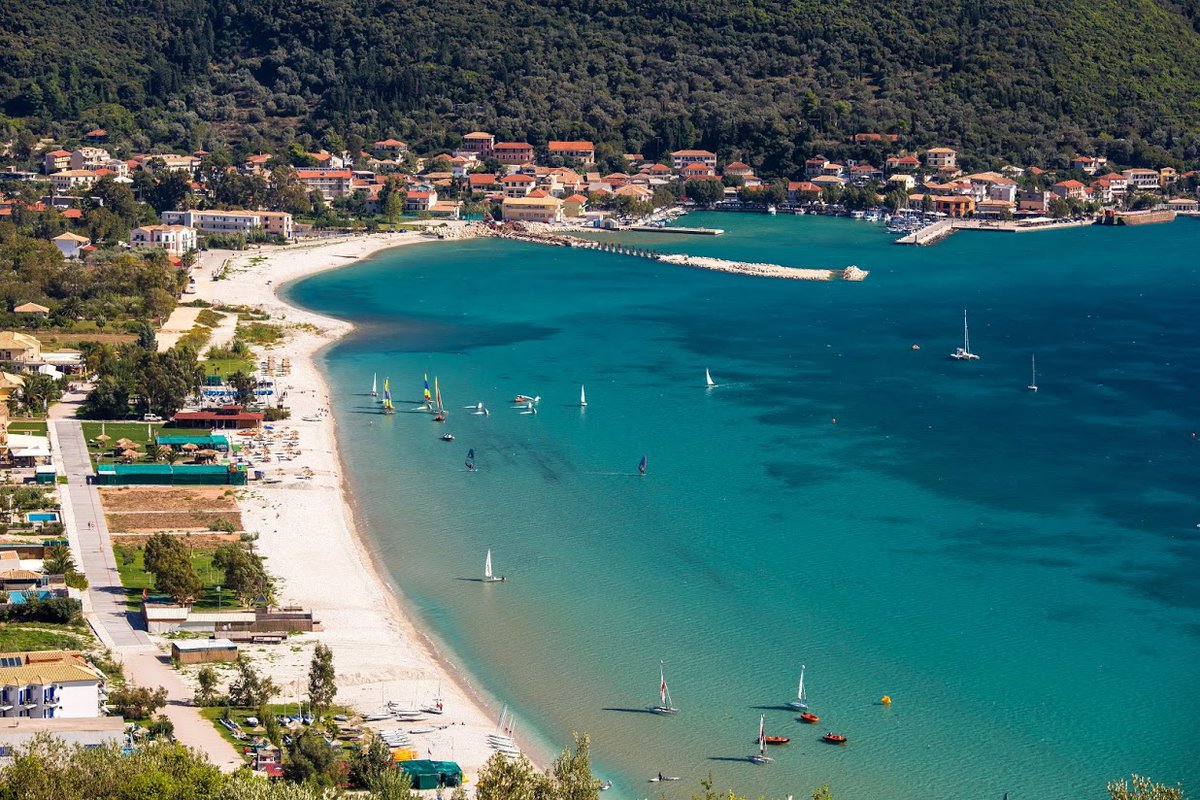 PORTO KATSIKI

At Porto Katsiki, you'll understand why Lefkada is known as the emerald of the Ionian. Essentially, it's the island's most impressive beach embraced by an incomparable, lush natural landscape. Take the downhill path with the 100 steps that begins at the parking area (where the canteens are). You can also reach the beach by calque from Nydri and Vasiliki. Care should be taken, even by experienced swimmers, when there is a swell. Porto Katsiki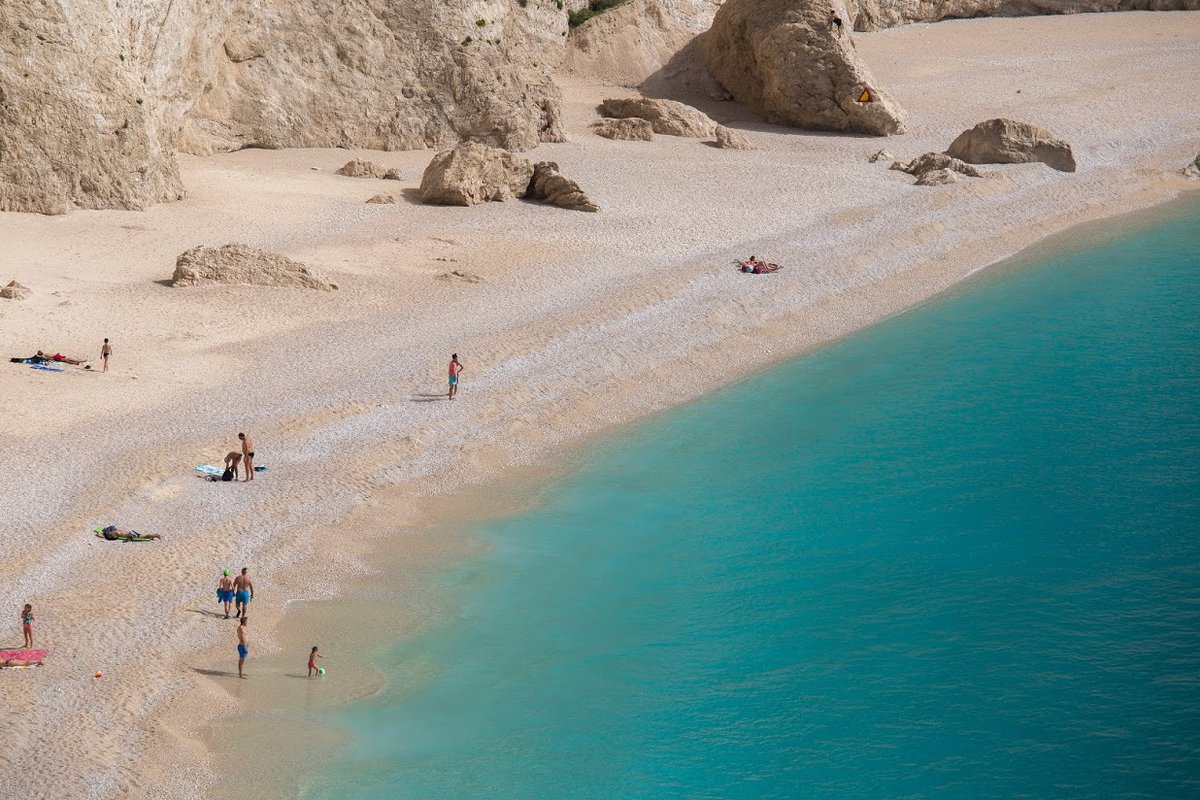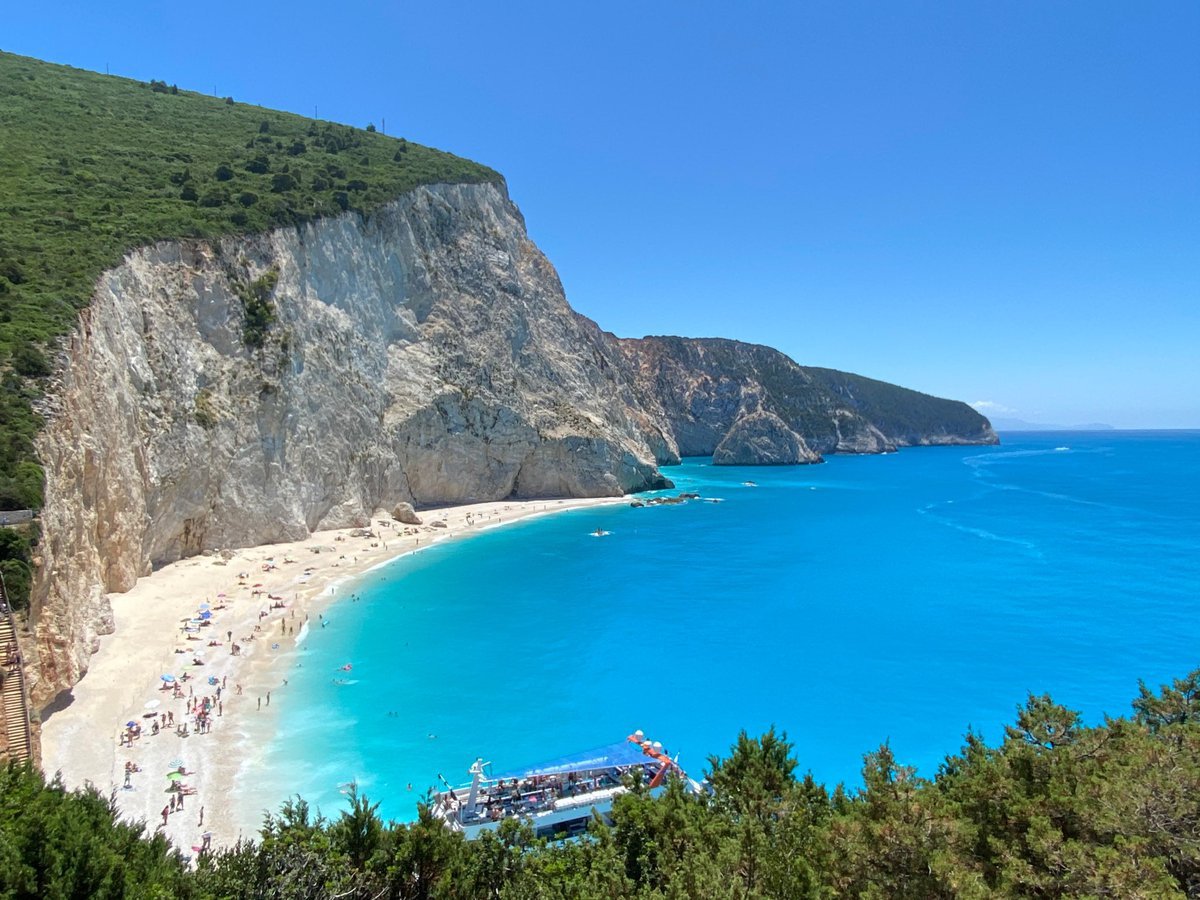 545 Greek beaches, 16 marinas and 6 tourist boats were awarded international quality control "Blue Flag" status this year. See the video.