March 15, 2023
Lefkada is undoubtedly synonymous with stunning beaches, yet few are familiar with the island's singular alpine villages.
The most central of these hidden treasures, Karya, is just 20 minutes away from Lefkada Town, reposed in the lush foothills of Mt. Elati. Here you'll be greeted by giant plane trees, well-preserved stone houses with ceramic tile roofs, delightful cobblestone walkways and smiling faces.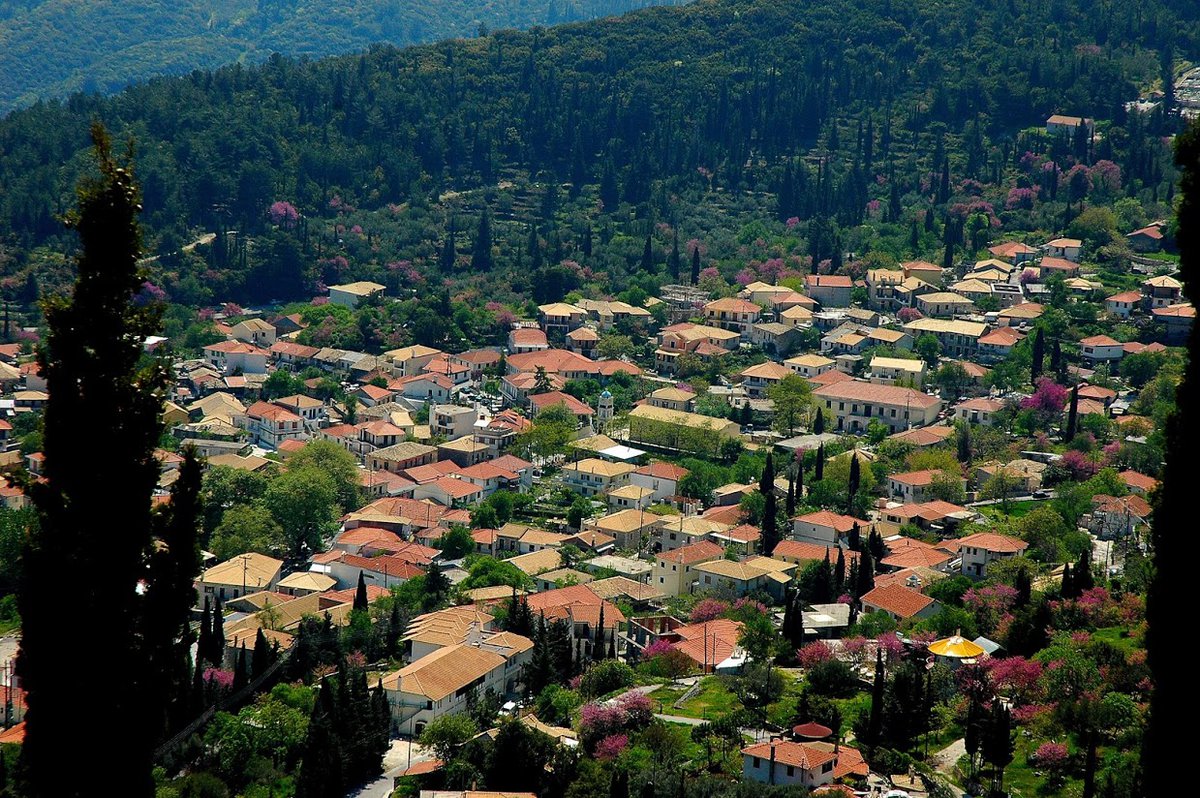 If you're eager to see what's at the heart of this place, take a seat at the little café on the square beneath the shady plane trees. Whoever loves philosophy, humor and good tsipouro is welcome at these tables, where summer stands still as cicadas sing their ceaseless song. If you return in winter, you might also choose to "nest" here, drinking wine born of Lefkadian Earth beside a slow burning fireplace and savoring delicious lathiria, field beans grown in the plains of Karya.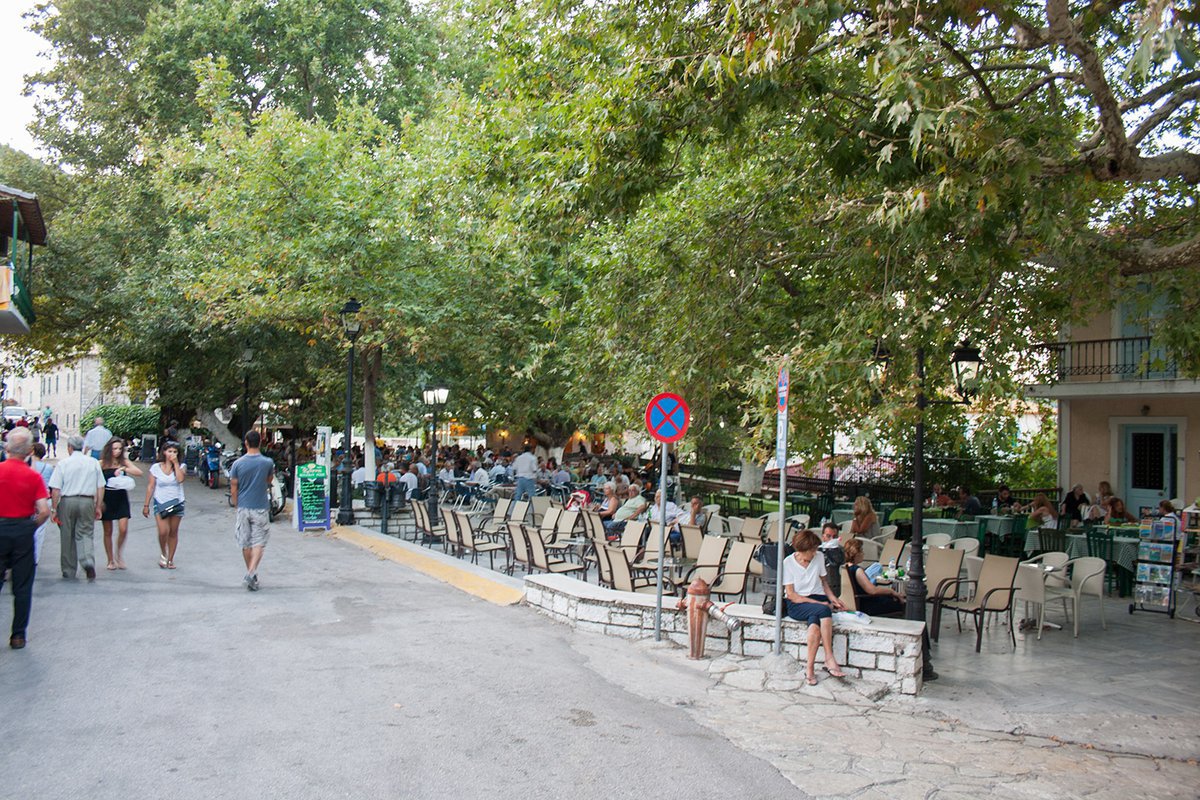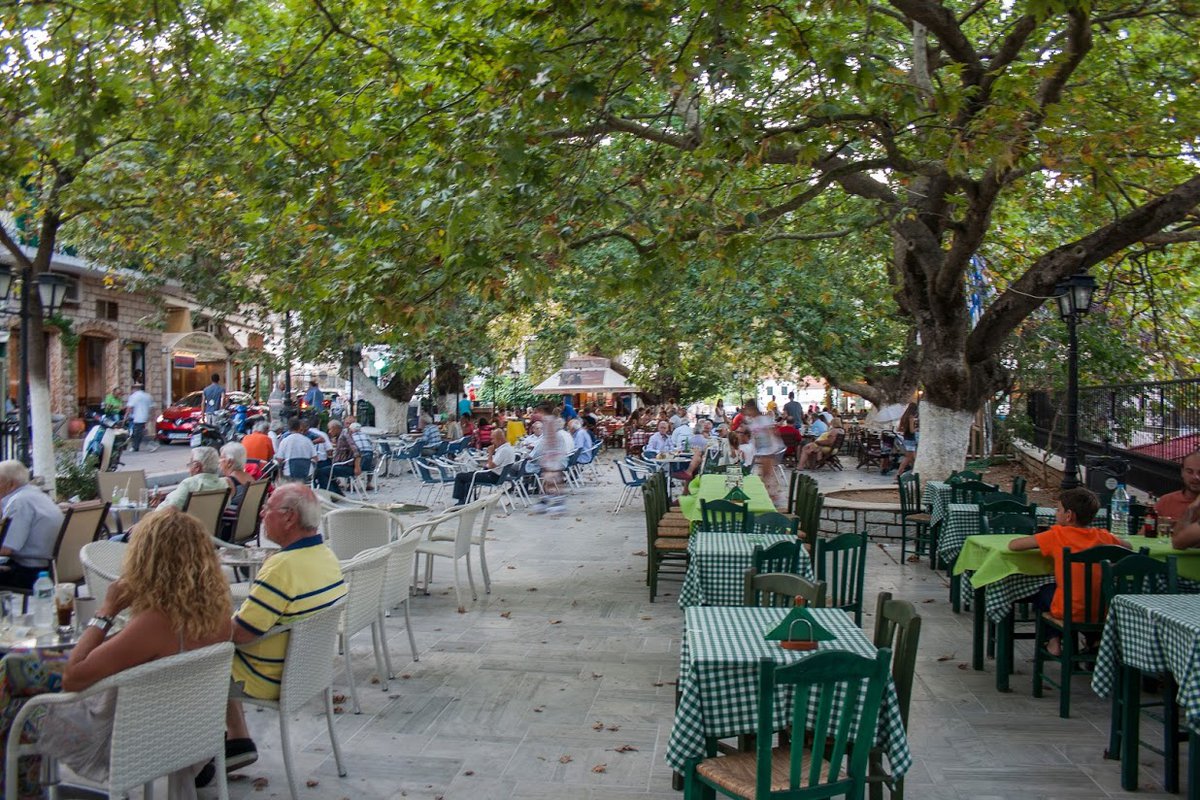 Take a walk around the village to stretch your legs after the ride and discover its wondrous beauty, marked unmistakably by tradition. It's like wandering through a fairytale of immaculate houses and cherished gardens perfumed by basil, which should come as no surprise, as the village is renowned worldwide for its singular embroidery, an epitome of good housekeeping.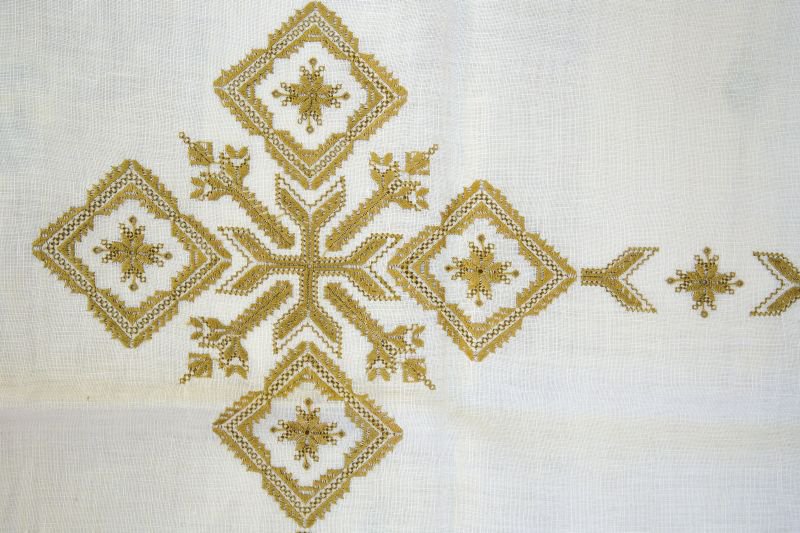 A unique innovation in handiwork worldwide, the "karsanic stitch" is the brainchild of Maria Stavraka aka "Maria Koutsochero", who lived here at the turn of the 20th century. As her reprehensible nickname implies, Maria Stavraka was "crippled in both hands". Overcoming severe disabilities (her one arm was amputated at the elbow following a childhood accident and the other was later also injured), Ms. Stavraka pioneered, developed and perfected the technique that would transform embroidery on the island for generations to come. Soon after, the first school of Karsanic embroidery was established in the village under the auspices of a royal welfare fund. Maria was thus able to endow her craft to students who for decades, created the fine handiwork that adorned European, even royal, parlors. Visitors can find exquisite karsanic embroidery pieces in the village shops, made to this very day with the same dedication and attention to detail.
To learn more about Maria Stavraka, or see her masterful prototype creations, spend some time at the folk museum created by Theodoros Katopodis, Ms. Stavrakas' descendant, to honor her inspirational life.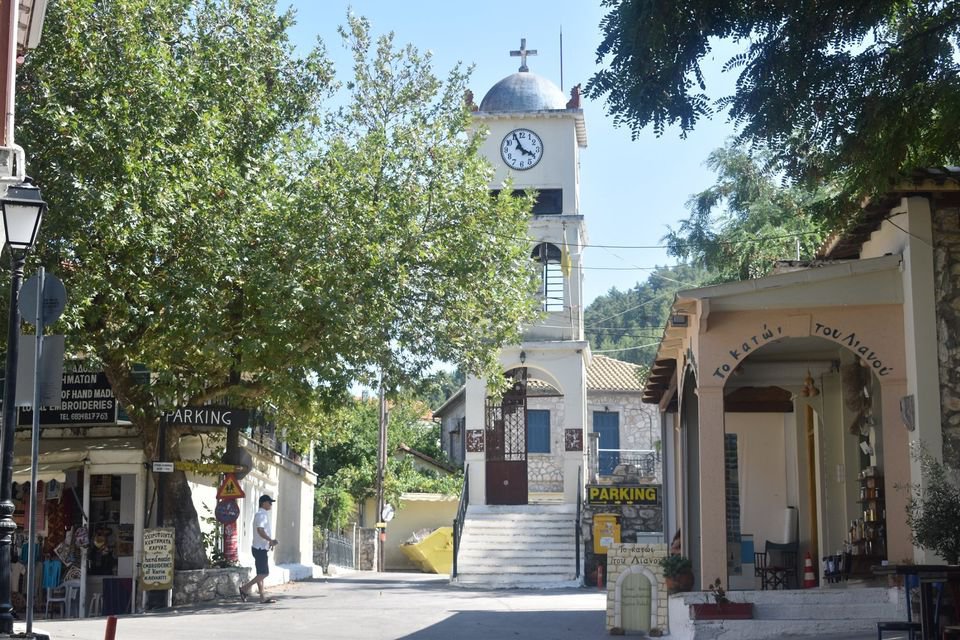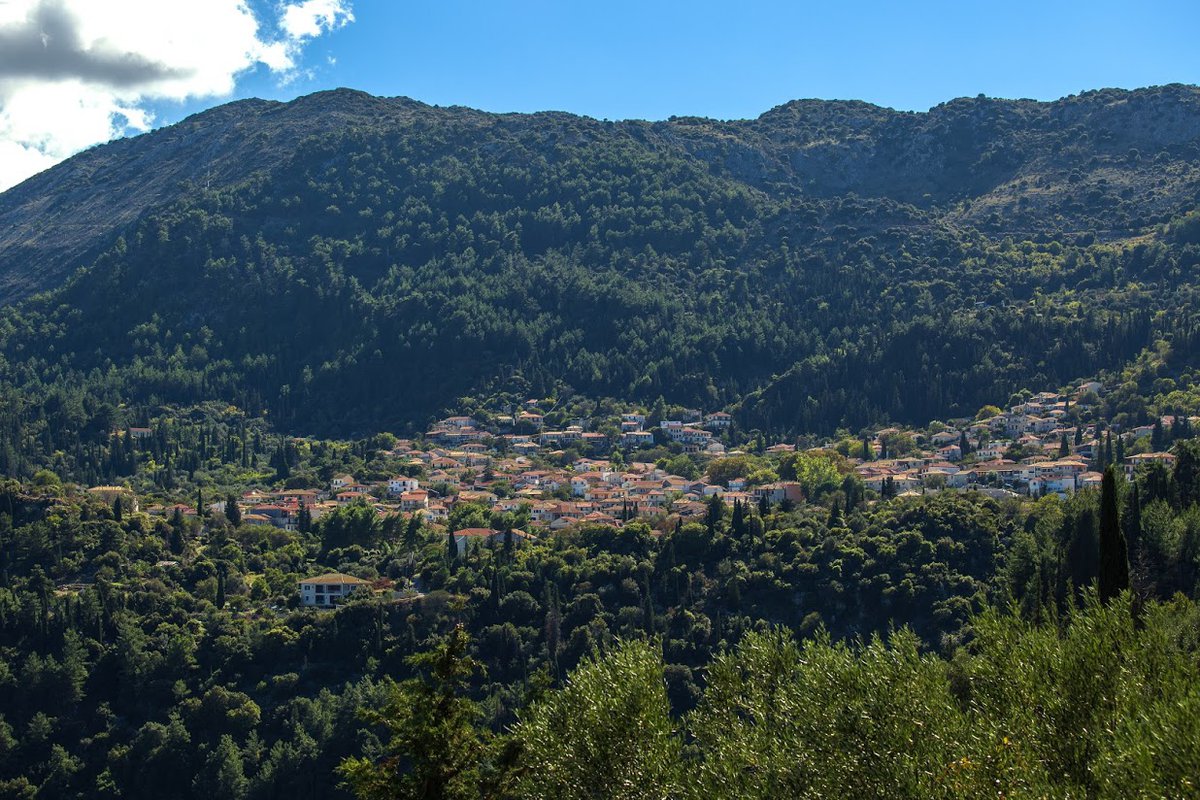 If you love museums, you need to make one more stop at Karya's unique Phonograph, Gramophone and Radio Museum. As its name reveals, the museum houses an extensive collection of records, gramophones, antique sound reproduction systems including one of Thomas Edison's personal phonographs, reel-to-reel players, turntables and every imaginable thing related to sound, lovingly acquired over half a century by its founder, Christos Vlachos.
The village's churches are another must-see. In the center you'll find the recently erected St. Spiridonas, with its elegant bell tower. Two more chapels worth visiting are St. Paraskevi, with its carved wooden temple and the Monastery of St. John Prodromos, located just outside the village in the meadows of Karya. This abbey was founded at the dawn of the 17th century and was one of the wealthiest on the island.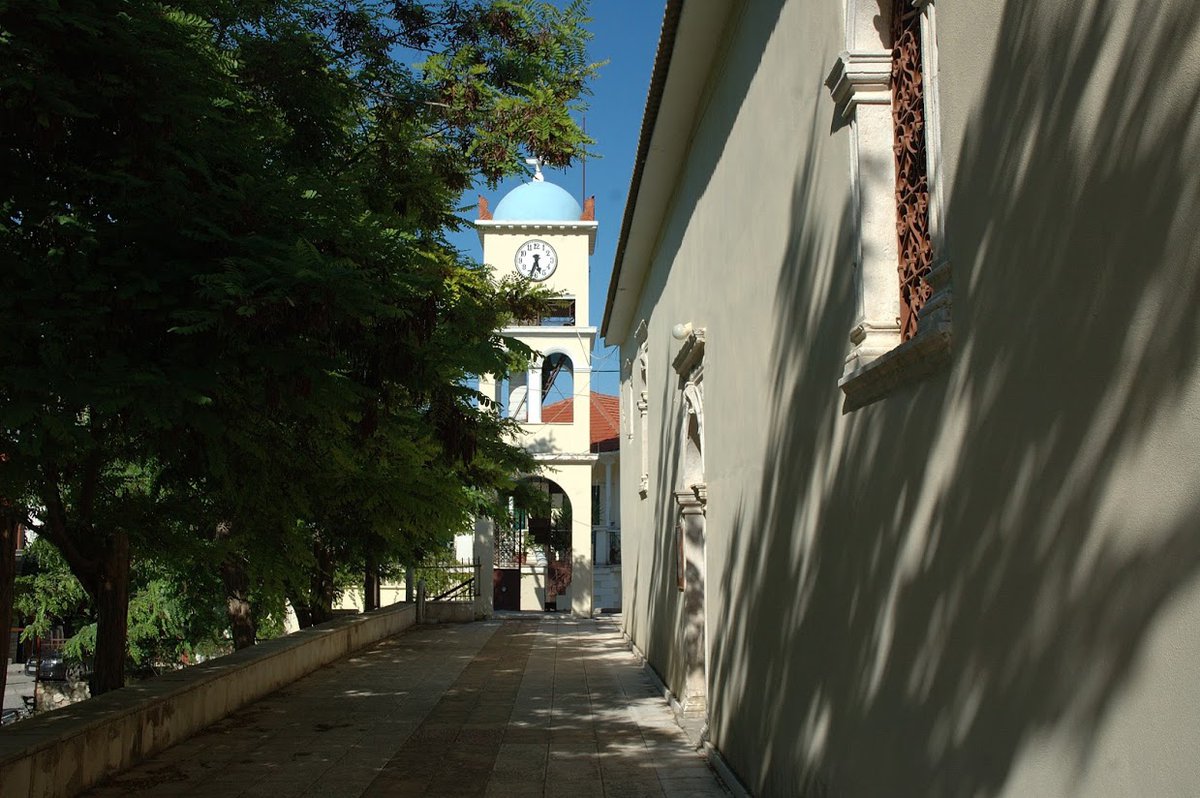 After so much walking, you'll have surely worked up an appetite so have a bite at Pardalo Katsiki. It's not just the katsiki or goat, that's excellent here. Their specialties include our favorite dish, lovingly prepared free-range rooster with macaroni, topped with a thick aromatic sauce.