April 12, 2022
Lefkada is filled with amazing Instagram opportunities. Whether you are a professional photographer or a passionate amateur you should not miss these spots this summer!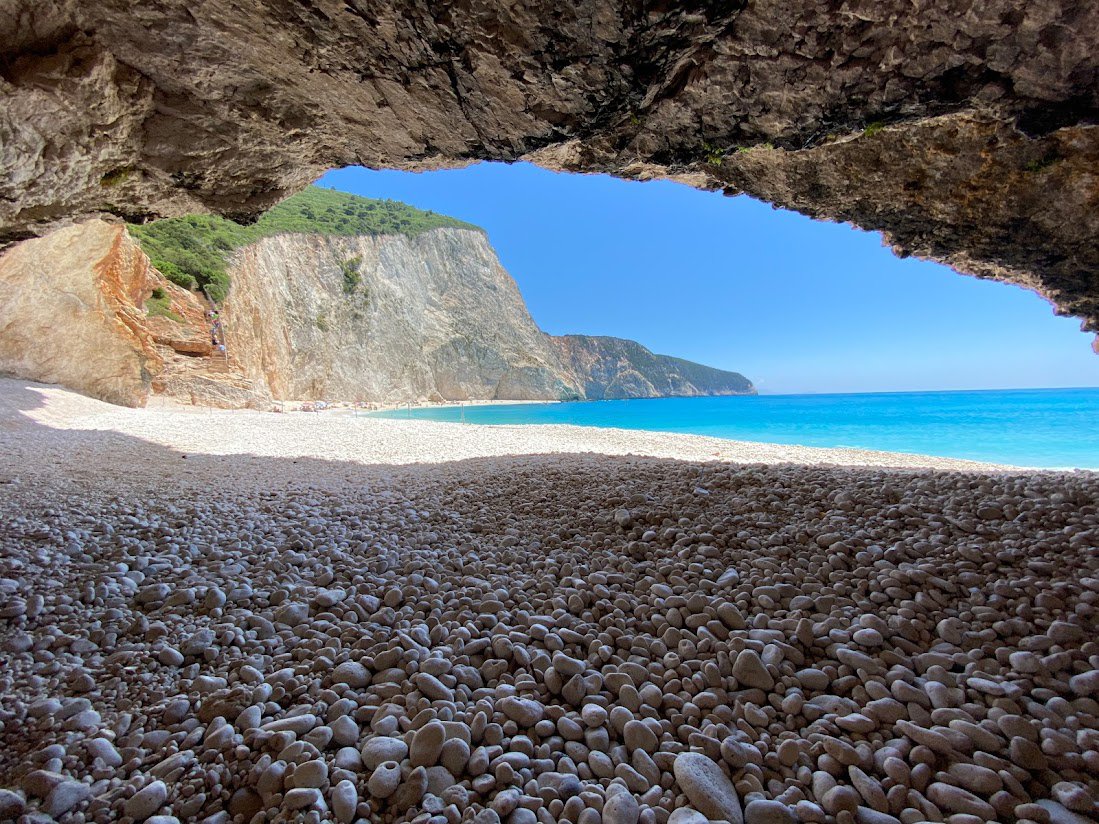 Porto Katsiki is by far one of the most instagrammable spots in Lefkada island and it has every reason to be. This spectacular, pebbled beach with the imposing white towering cliffs and the dreamy blue waters is made to be photographed! There are many different angles you can work with here, but for a unique shot go beneath the cave and take your photos. If you want to shoot without the crowds it's best to go early in the morning.

Read more: Porto Katsiki: the stunning beach that needs to be seen to be believed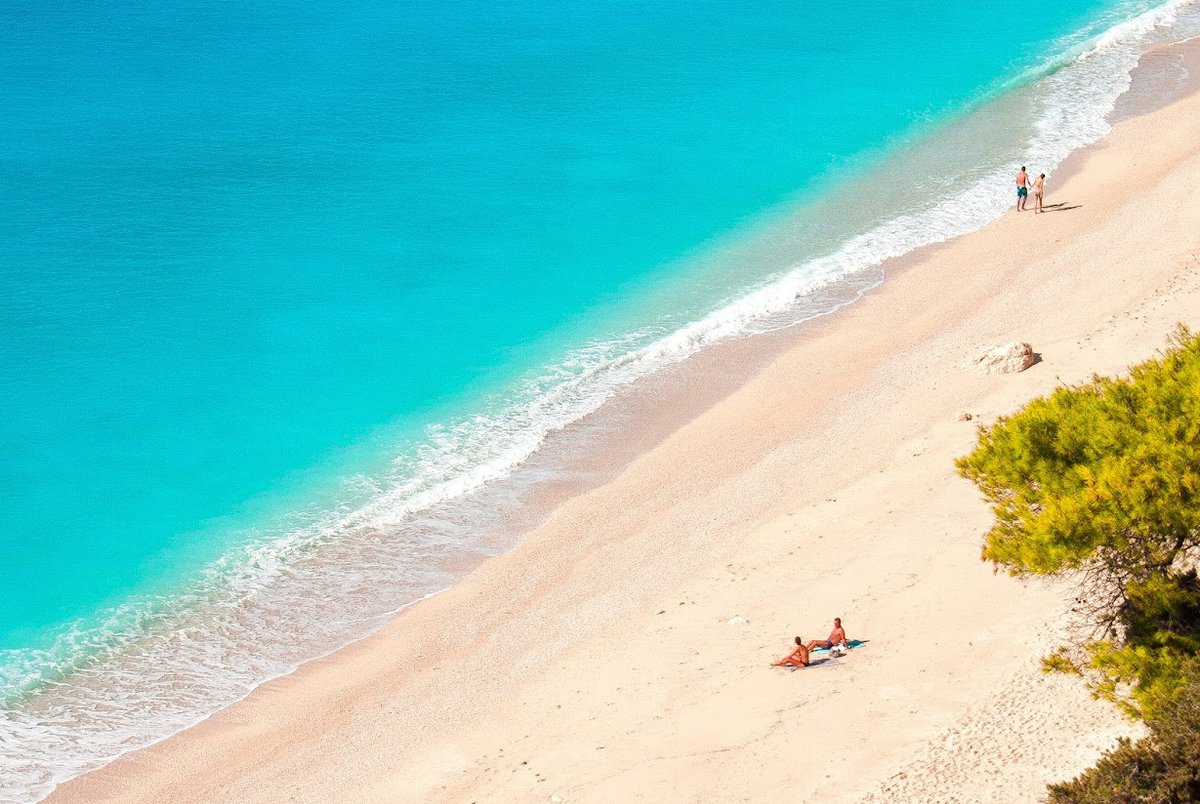 Egremni is a beach of great natural beauty and also our favorite. Stretching for over 2.5 km, its dreamy aqua water and mesmerizing powder-white sand make the perfect backdrop for Instagram. Visit early in the morning for fewer crowds.

Read more: The wild beauty of Egremni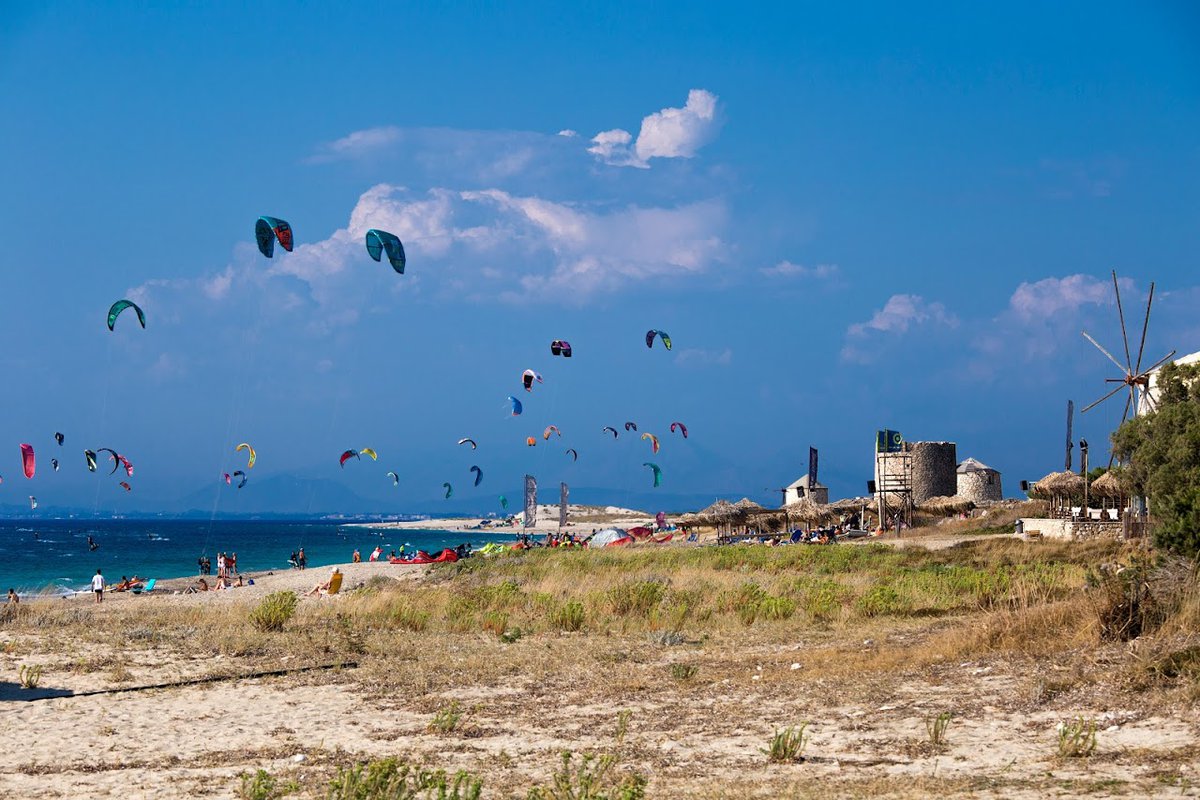 What better way to capture your visit to Lefkada island than to pose in front of these wonderful windmills? The area is also a popular spot for kitesurfing and windsurfing so you will definitely snap some stunning photos here.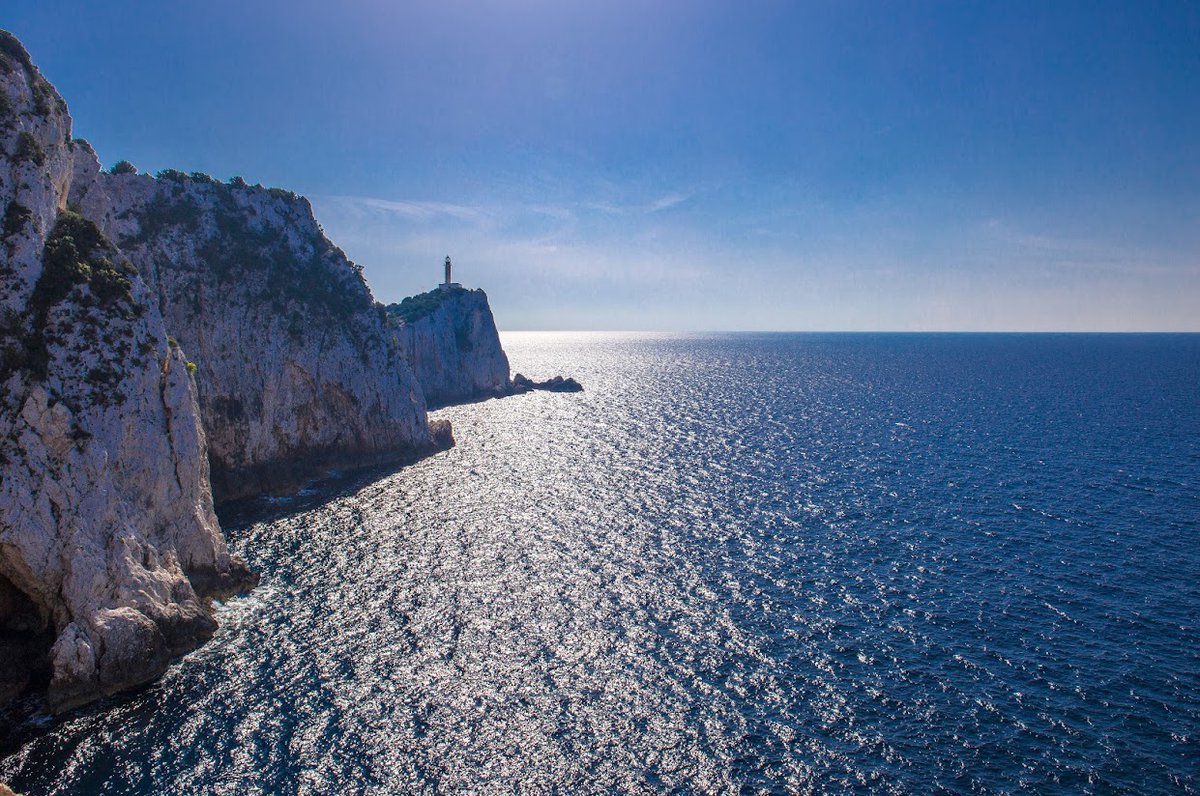 If you're a fan of lighthouses and ancient legends, this place should definitely be on your list. Cape Doukato or cape Lefkatas is located in South Lefkada and the myth says that the ancient Greek poetess Sappho threw herself off the cliffs here to be liberated from her unrequited love for Phaon. It's a wonderful location any time of the day but sunset is undoubtedly the best time for photography here.
Read more: Cape Lefkatas, land of ancient legends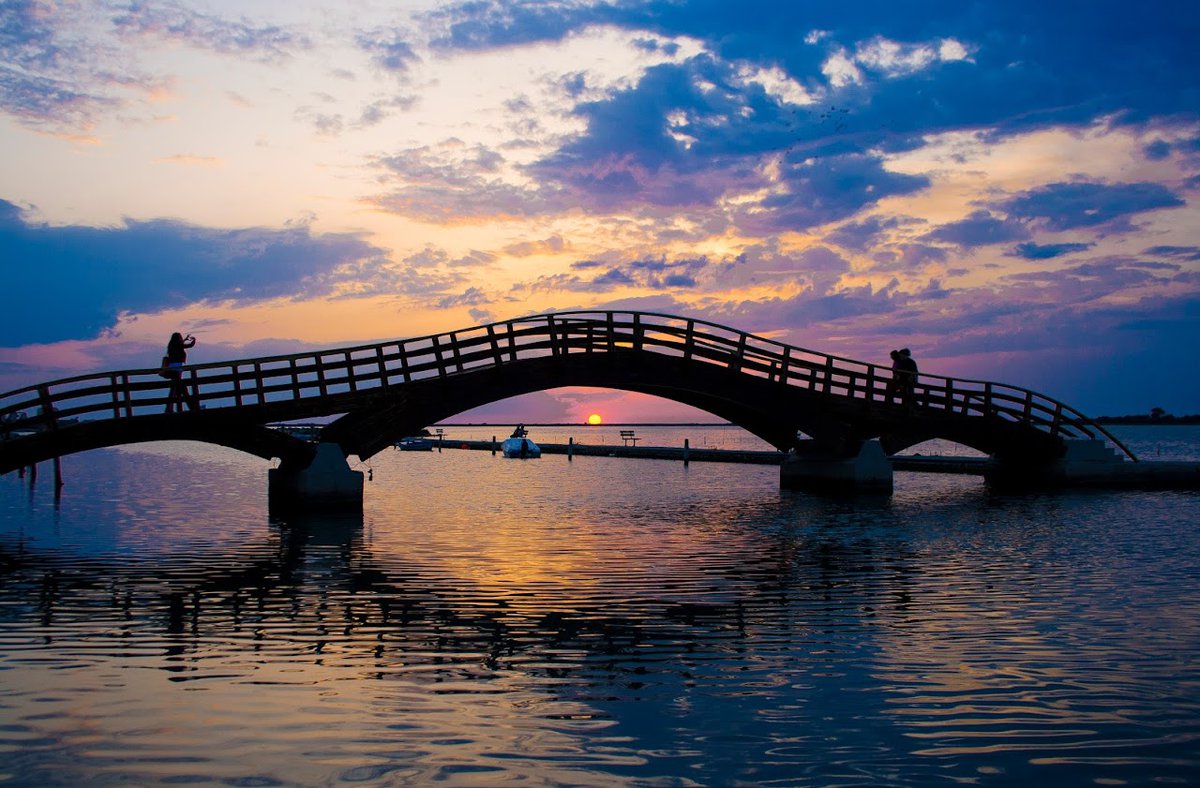 Do you want a great, insta-worthy travel pic? Then you gonna love this charming wooden bridge which is located in the heart of Lefkada town. There are tons of amazing angles to capture the bridge from but our favorite is the view just some meters before reaching the bridge.
Best time for pics: Sunset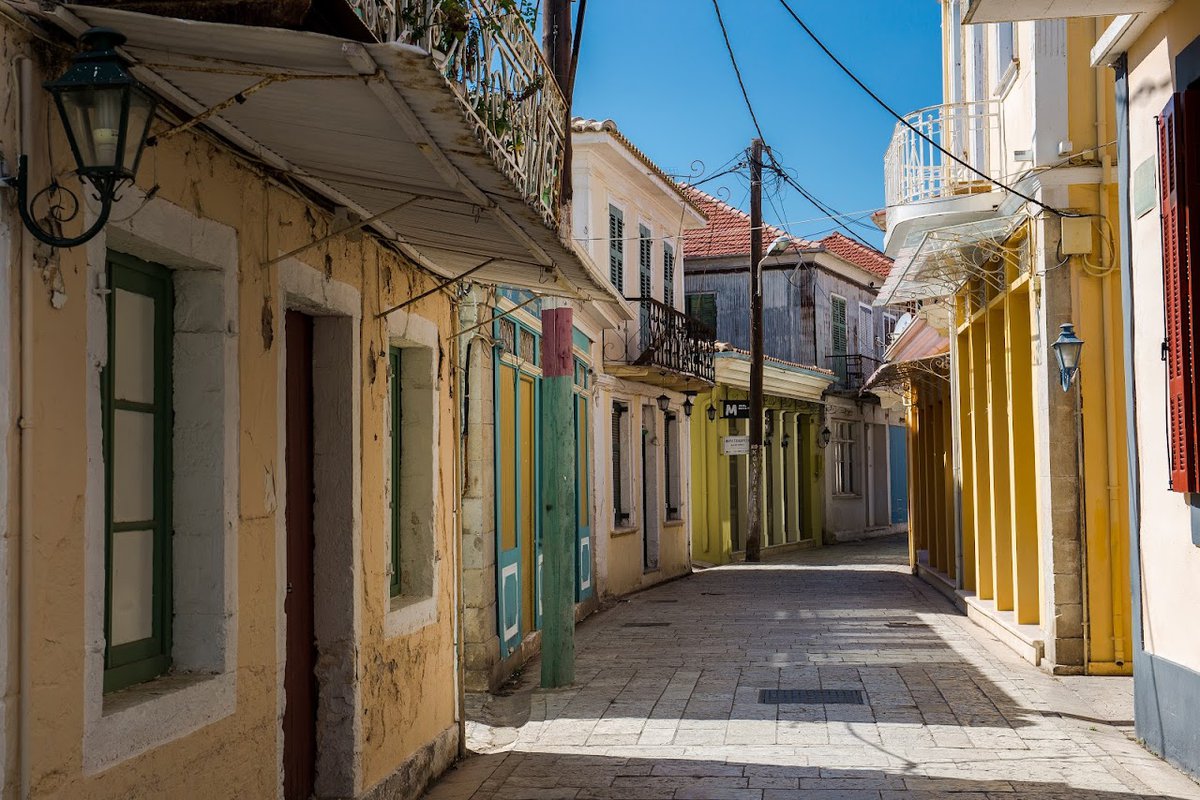 The abandoned NATO air base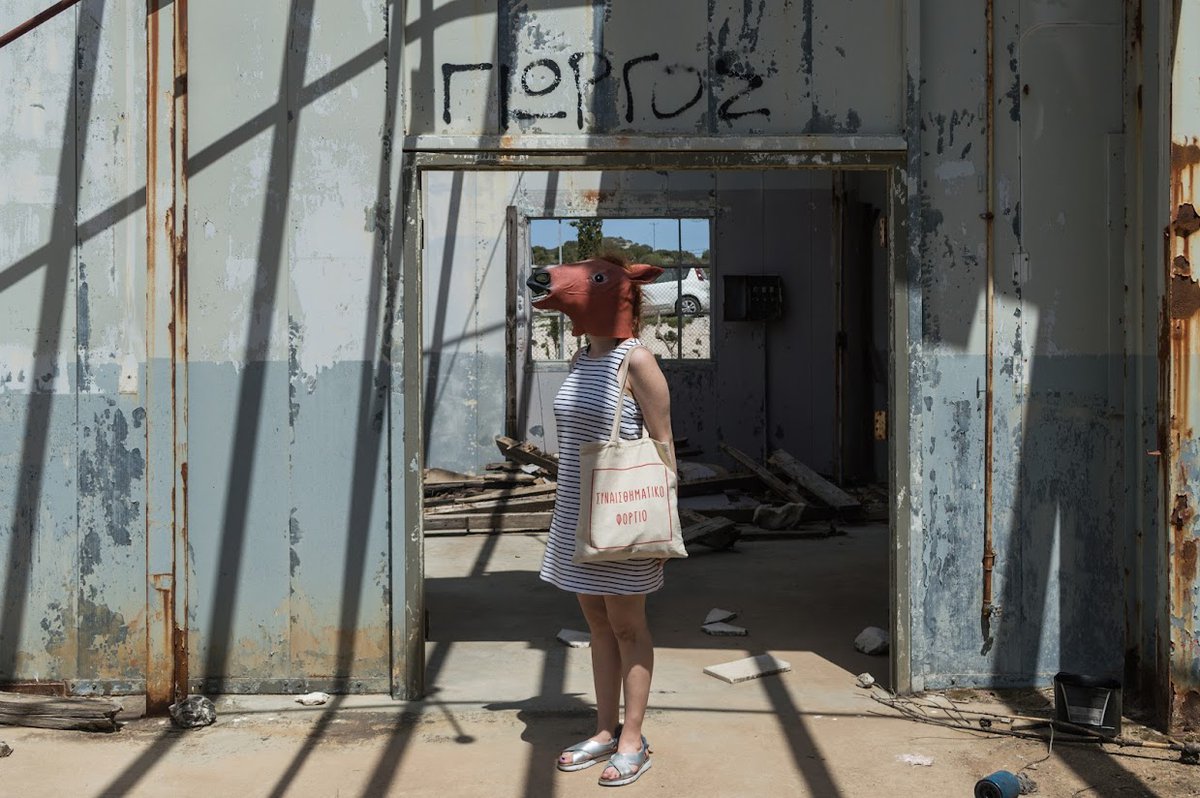 There is an infinite number of creative photo opportunities to be had in this wonderfully ugly abandoned United States military radar base which was built in the 1960s and shut down shortly after the fall of the Berlin Wall. The ghost air base is located on the plateau of Agios Donatos (outside the village of Eglouvi), next to the old sand mines and it is basically screaming photograph me!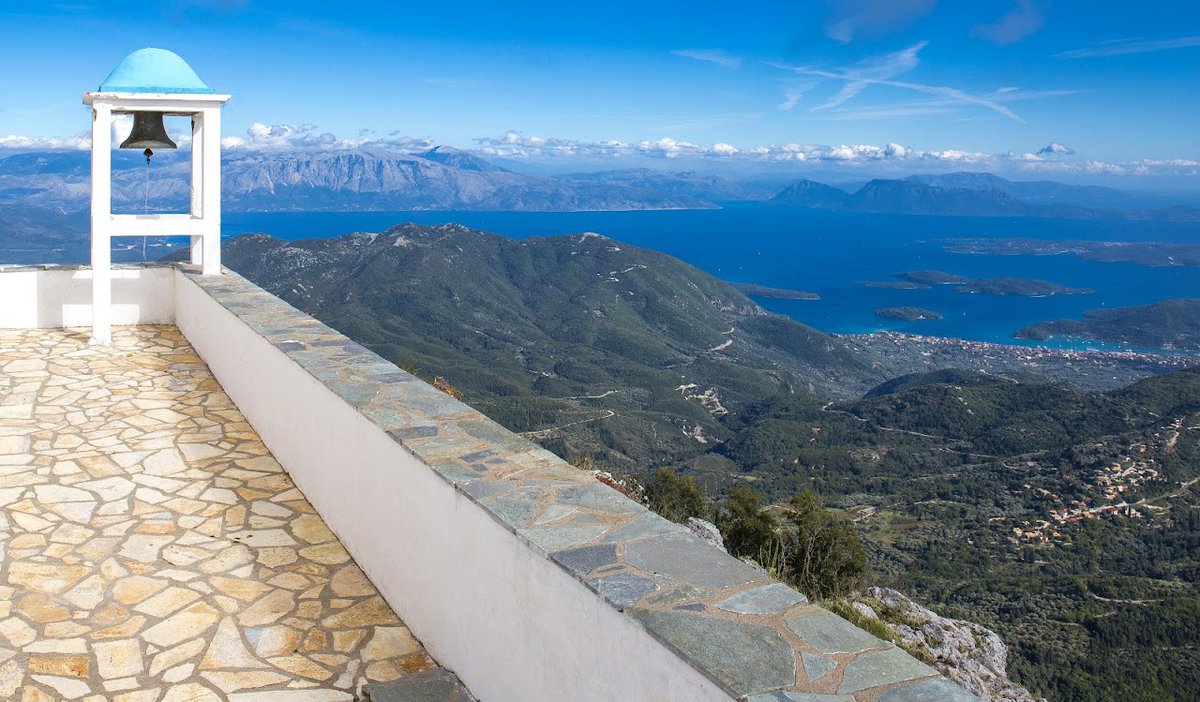 If you're looking for the best views of Lefkada, Profitis Ilias is your answer. Hike up to the tiny church to enjoy an unobstructed 360° view. Not far below you will see the pretty tiled roofs of Eglouvi village. The best time of day to photograph Profitis Ilias is golden hour.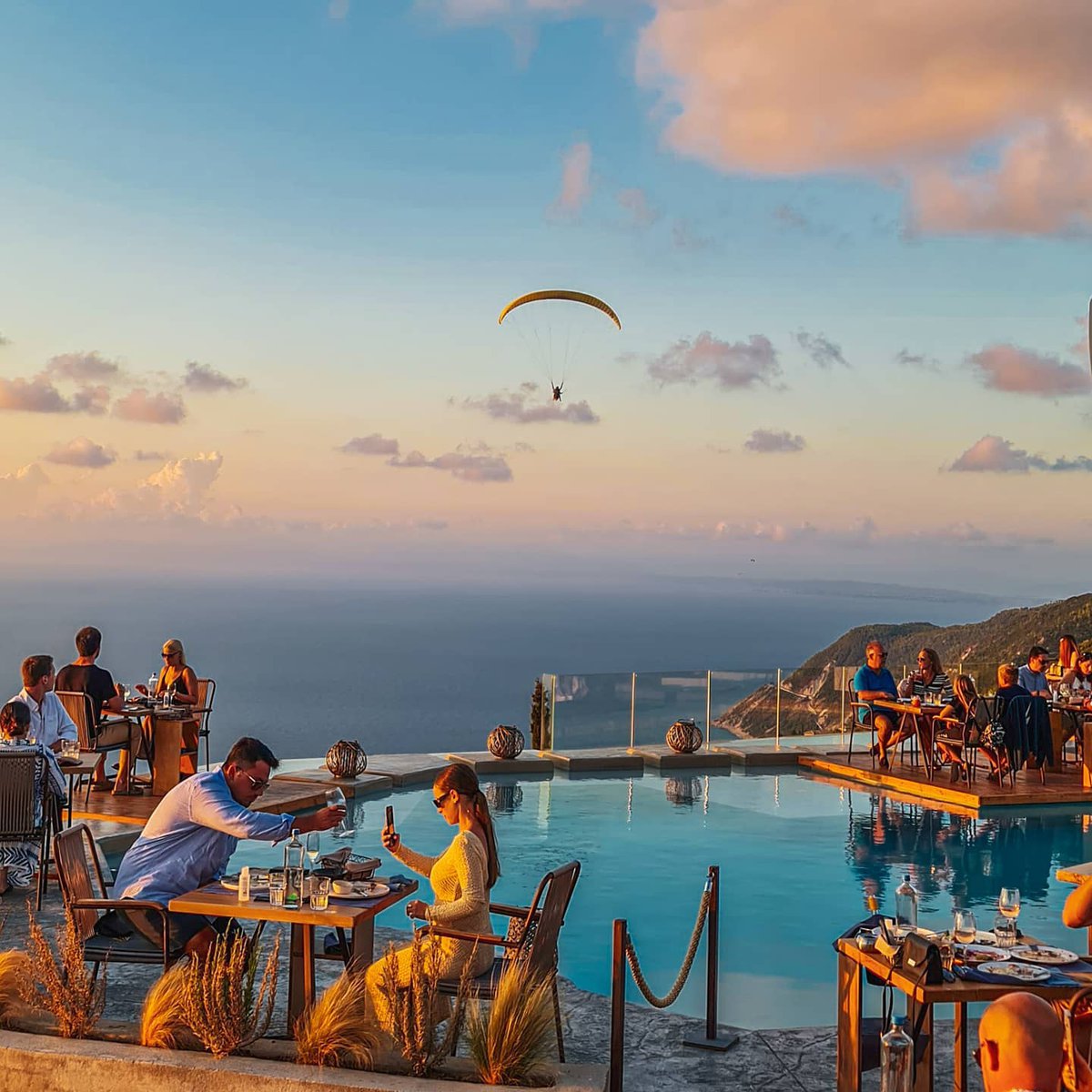 Anyone who visits Amente for the first time will fell in love with it immediately. Elegant and sophisticated, this photogenic place in Drymonas village, serves as the perfect canvas for a creative meal. Aside from the gorgeous dishes, Amente, is also famous for its breathtakingly beautiful view of the Ionian sea. Bonus: Make sure to snap a pic of the iconic ''cherry'' dessert after your meal.
Best time for pics: Sunset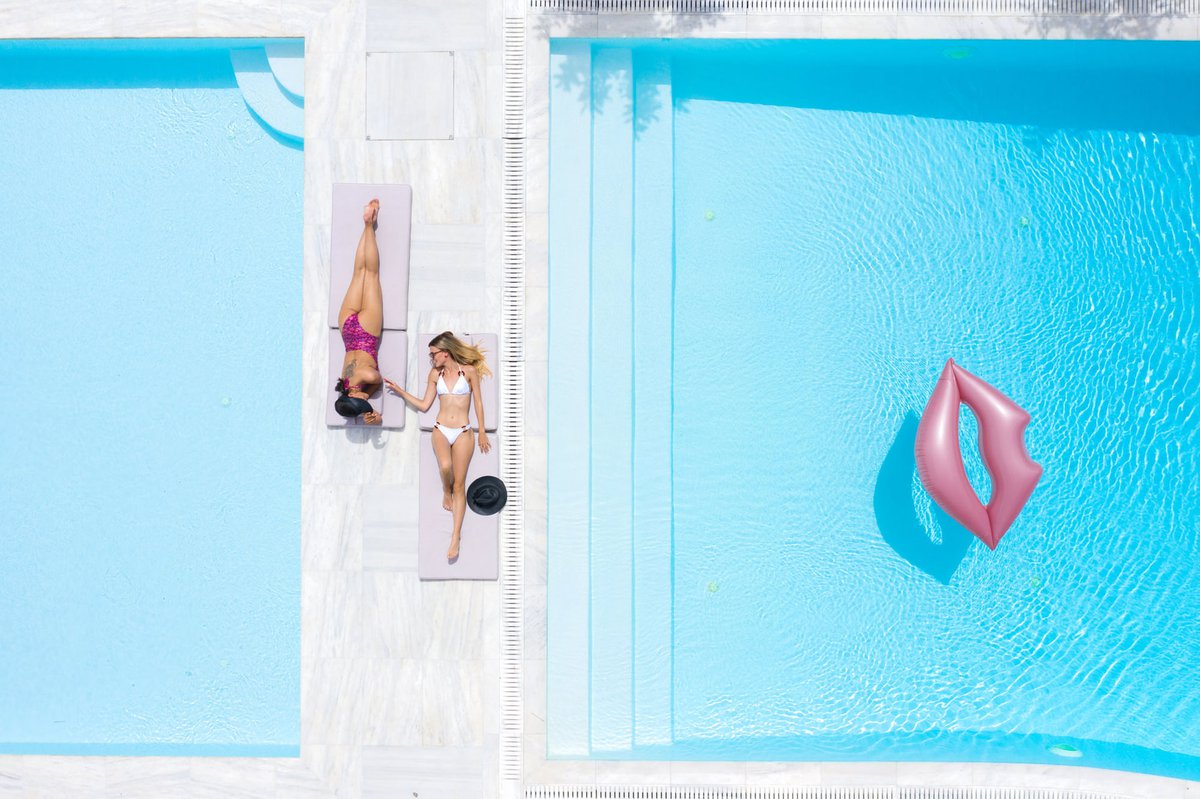 Crystal waters in Nikiana is the most romantic, secluded getaway one could take. A favorite among influencers and celebrities, this stylish resort screams luxury and was made to be photographed! Outside, stunning public pools, pool's private cabanas and beautiful gardens surround the property, while inside, the interiors are kept simple yet elegant with a unique layout, original decoration and a hand-picked selection of top-quality materials.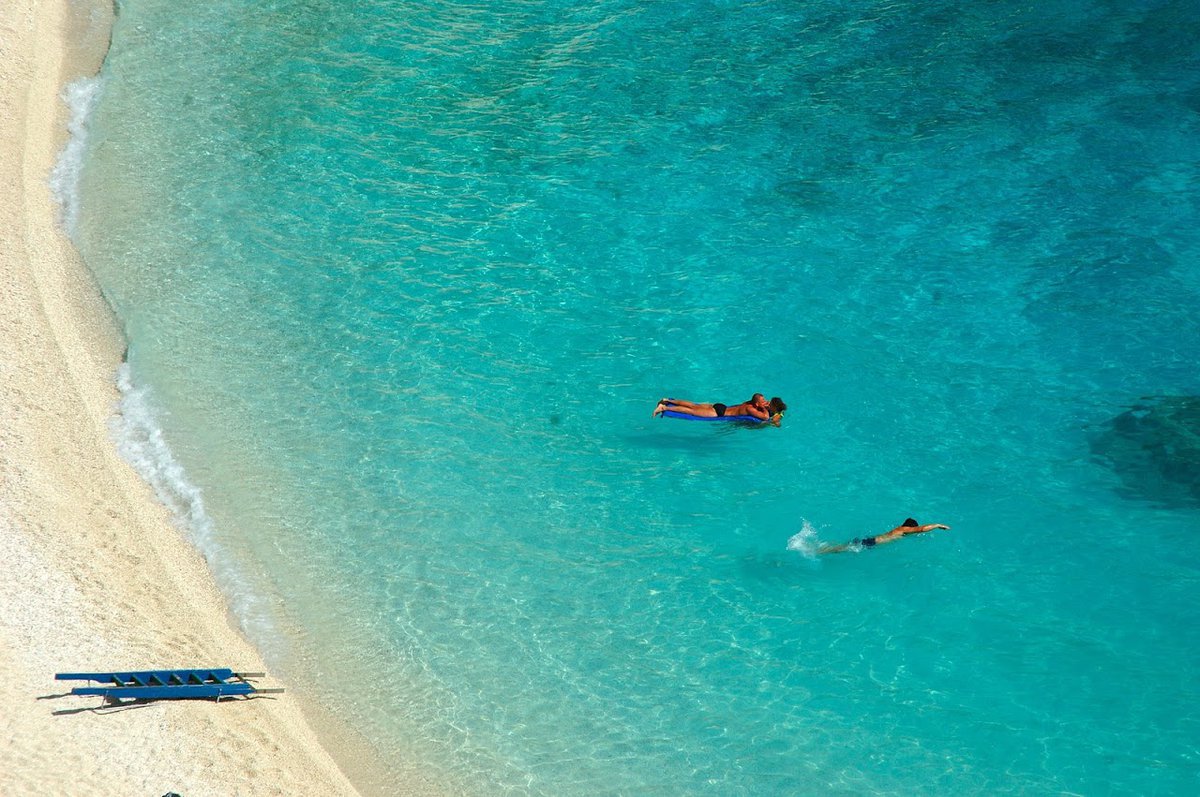 Agiofylli beach has the views, the colors and the sand to make all your wildest Instagram dreams come true. This natural wonder has no bad angle, so take photos from all around! The place is usually crowded, so we strongly recommend that you arrive at the beach early in the morning if you want to take some amazing photos with no one around.

Read more: Where've you been so long, Agiofylli!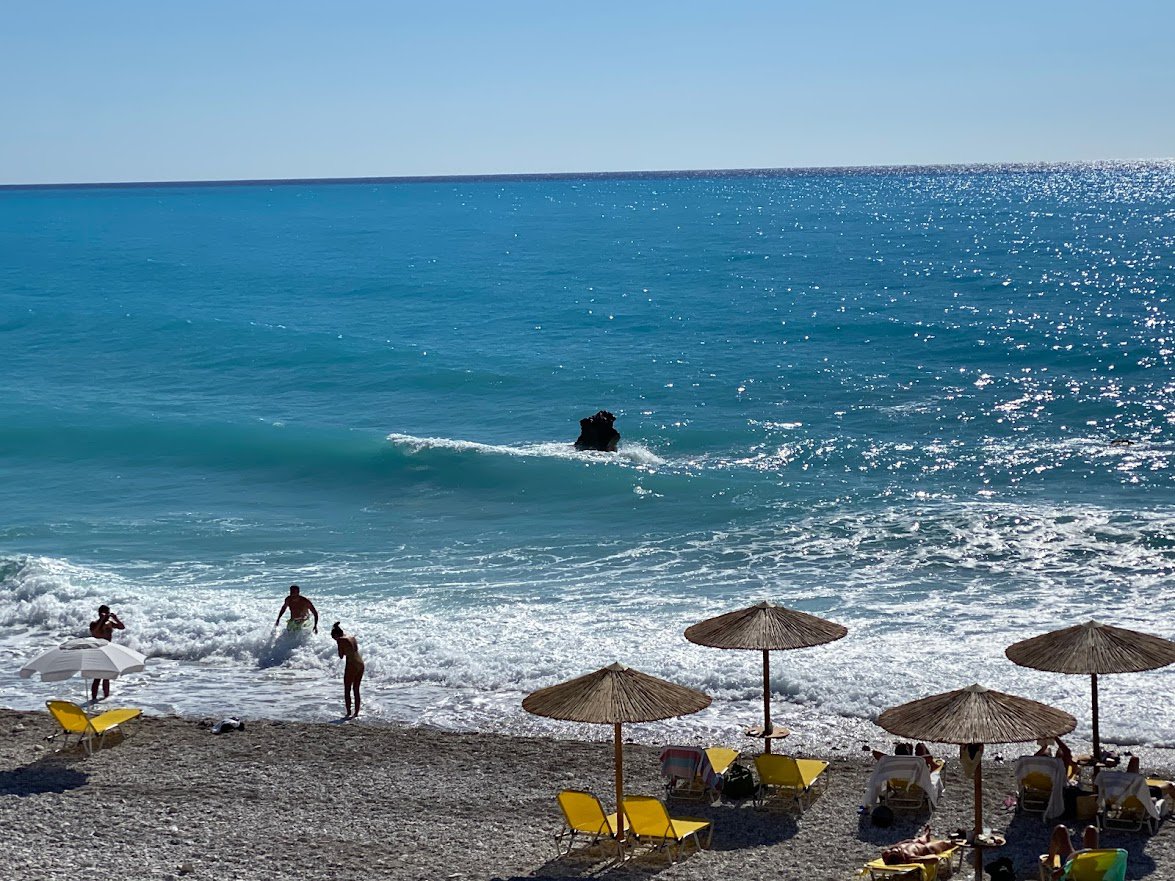 We are seriously obsessed with Gialos beach. Equipped with stunning crystal clear, milky-blue waters and glorious white sand you won't want to put your camera down. There is no need to go there early in the morning as the beach is huge (and crowdless) and thus you can easily shoot during the day as well. The best place for your photo is from the canteen.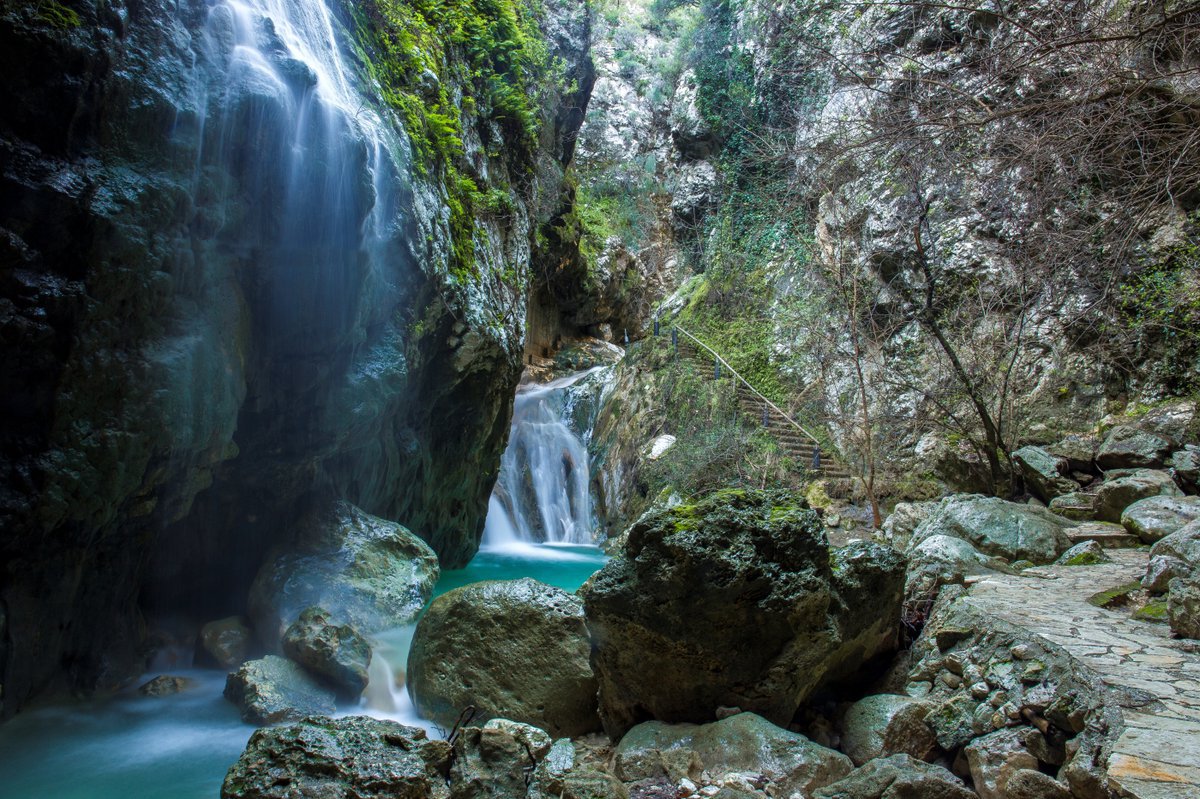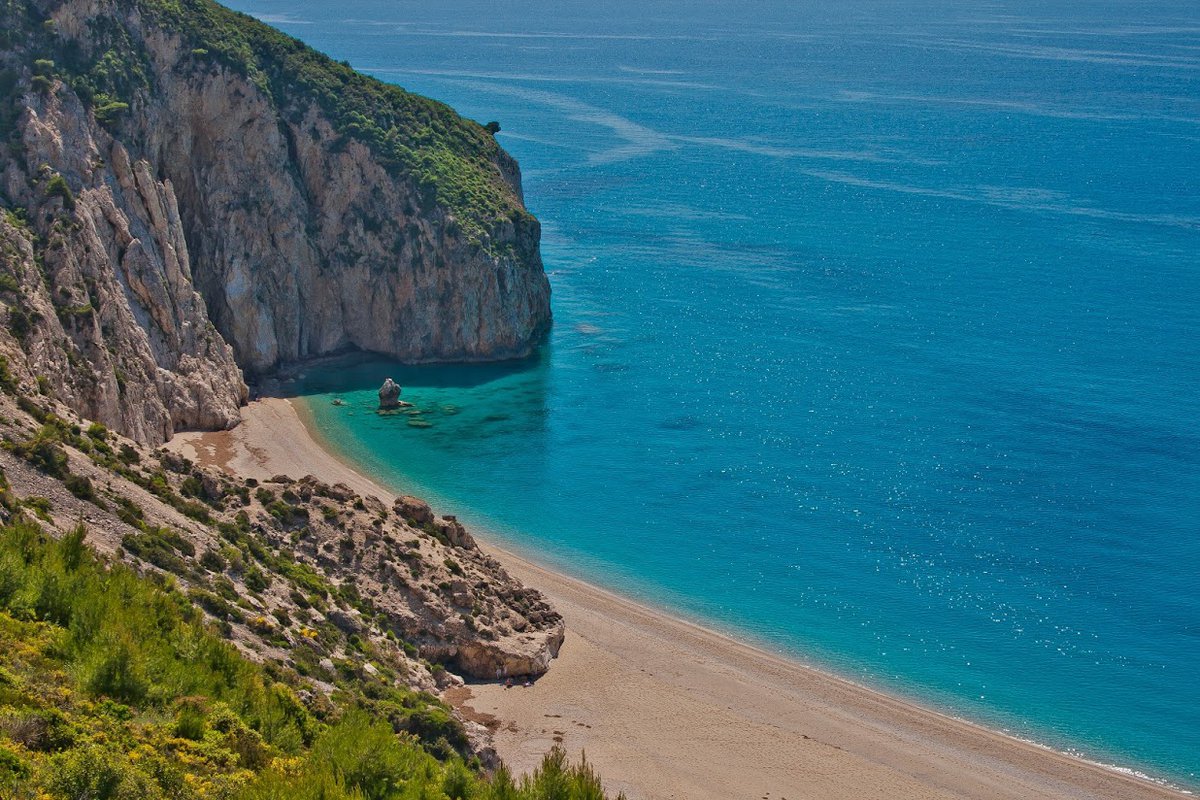 Just 2 kilometers away from Agios Nikitas, you'll stumble upon one of the most extraordinary places in Lefkada. Mylos beach has probably the most impressive scenery with tremendous rock formations jutting out from the shoreline, talc white sand and idyllic turquoise waters. The best time to do your photoshoot at this wonderful spot is early in the morning to avoid the crowds.
Read more: Discover Agios Nikitas, Lefkada's idyllic fishing village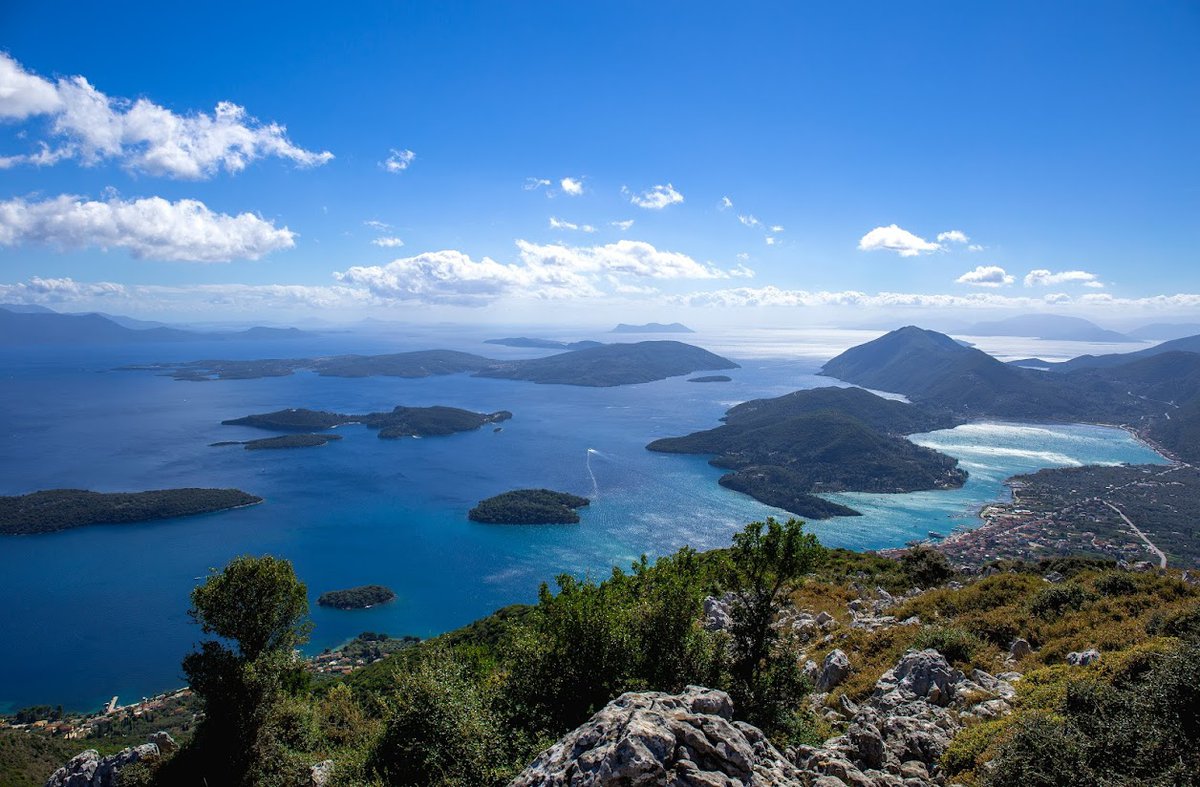 Skaros forest is one of those lesser known places in Lefkada island that always takes first timers by surprise. This area with its formidable wild beauty is the perfect location to snap a photo. Reaching the top at the end of the route you will be rewarded with a stunning view of the Prigkiponisia islands.
Read more: Hiking walk starting from Kolyvata
8 Things to Know Before Visiting Lefkada