September 08, 2021
With its sweeping sand beach and heavenly cool water, Kathisma aspires to become your favorite seaside destination this summer. As soon as you set eyes on this sun-bathed earthly paradise - with its stark, almost "Caribbean" antithesis of turquoise and white - you'll discern the unique aura that keeps people coming back for more.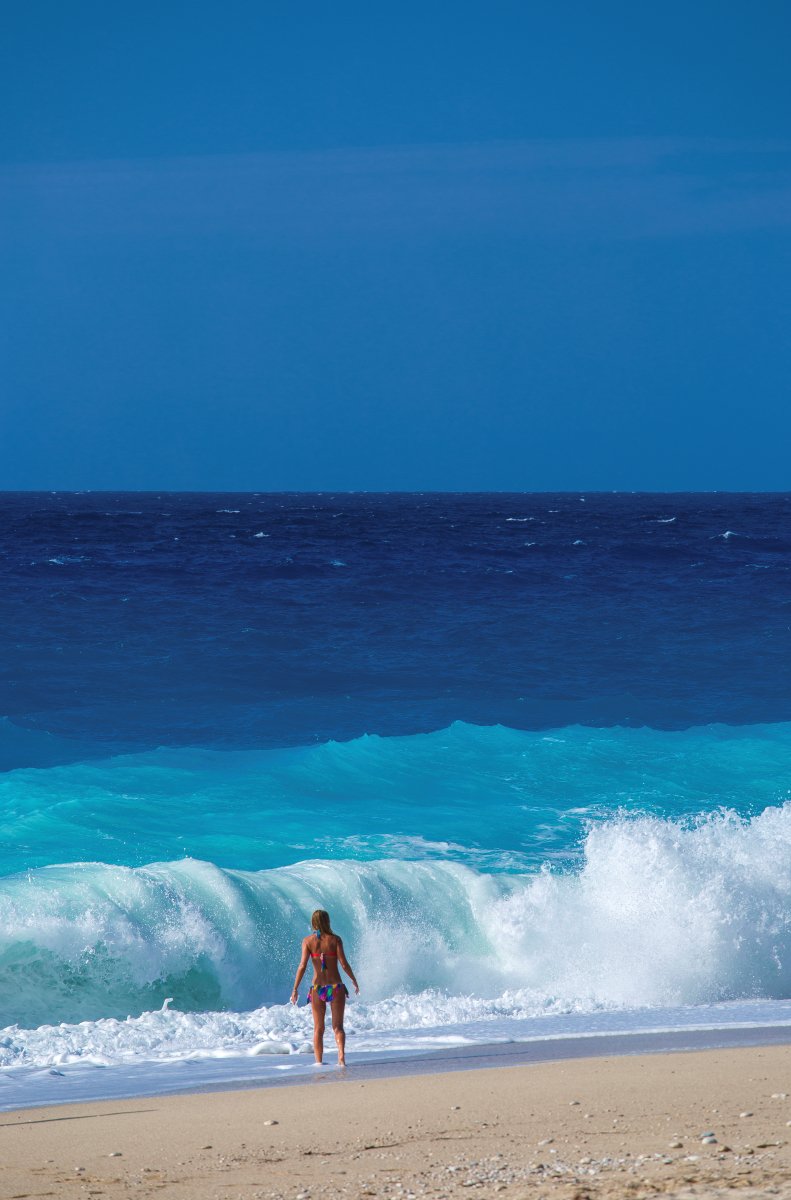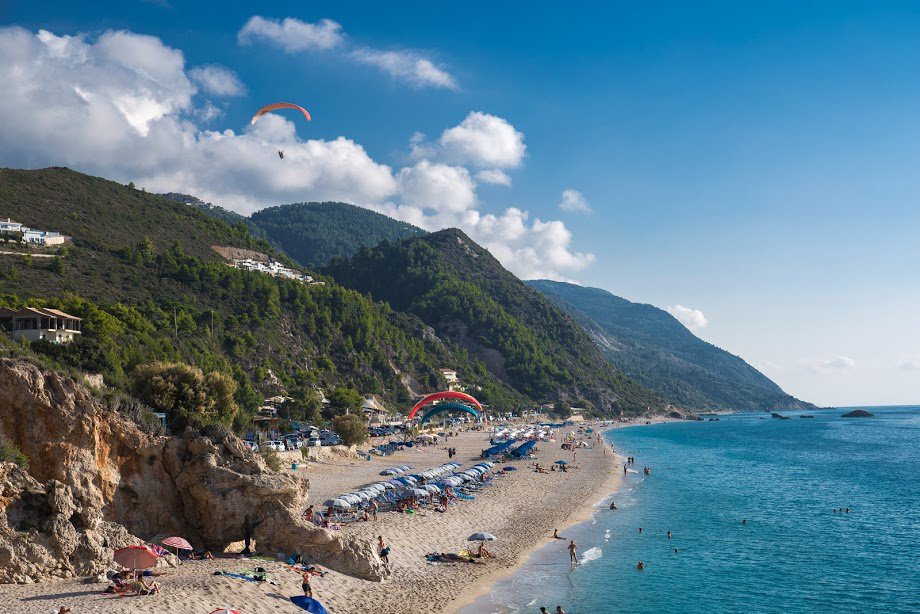 If you've been dreaming for months about working on a deep summer tan, you can rent a lounge-chair and umbrella set or just lay your beach towel anywhere there's room in the golden sand. After all, this queen of cosmopolitan beaches is over a kilometer long, so there's room for everyone. You'll get your fill of sunbathing, swimming, diving and non-stop snorkeling while paragliders launch from the lush slopes above and land on the beach. If you want to savor this unforgettable flight of fancy,Fly Feel's experienced crew will show you the way.
Whenever you feel like having a bite or just want a break from the hot August sun, you'll find beach bars, sophisticated restaurants and cafes to choose from right by the beach. If you're hungry, rendezvous at Monato, a meticulous restaurant with delicious Greek cuisine and a view that will leave you breathless. For connoisseurs, our stand-out choice is the marinated lamb shank served with a potato-carrot puree. Elegant pallets will be delighted by Monato's classic shrimp pasta, that emanates the aroma of the Ionian Sea, just one of many savory dishes from their excellent menu.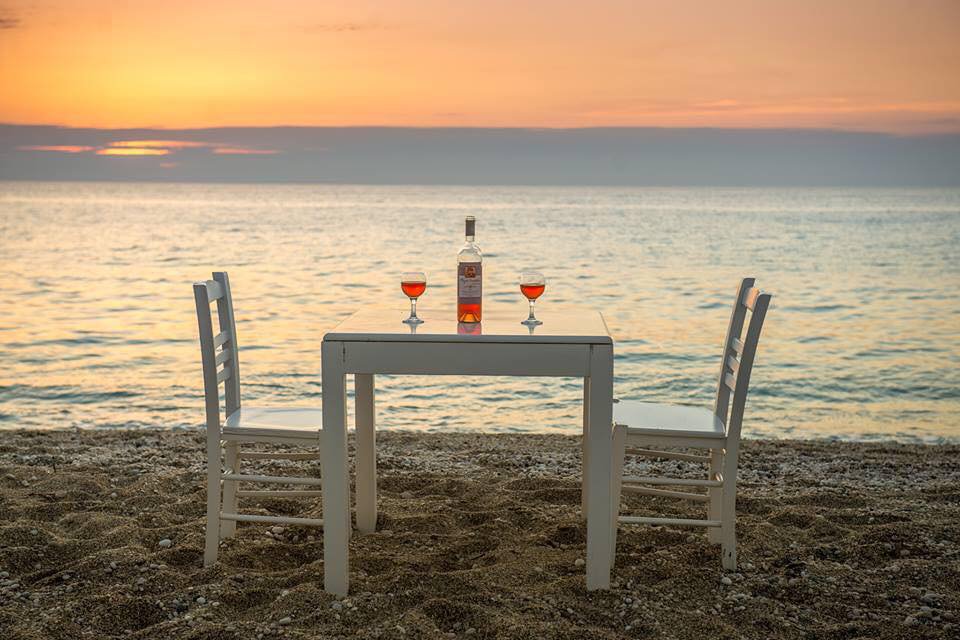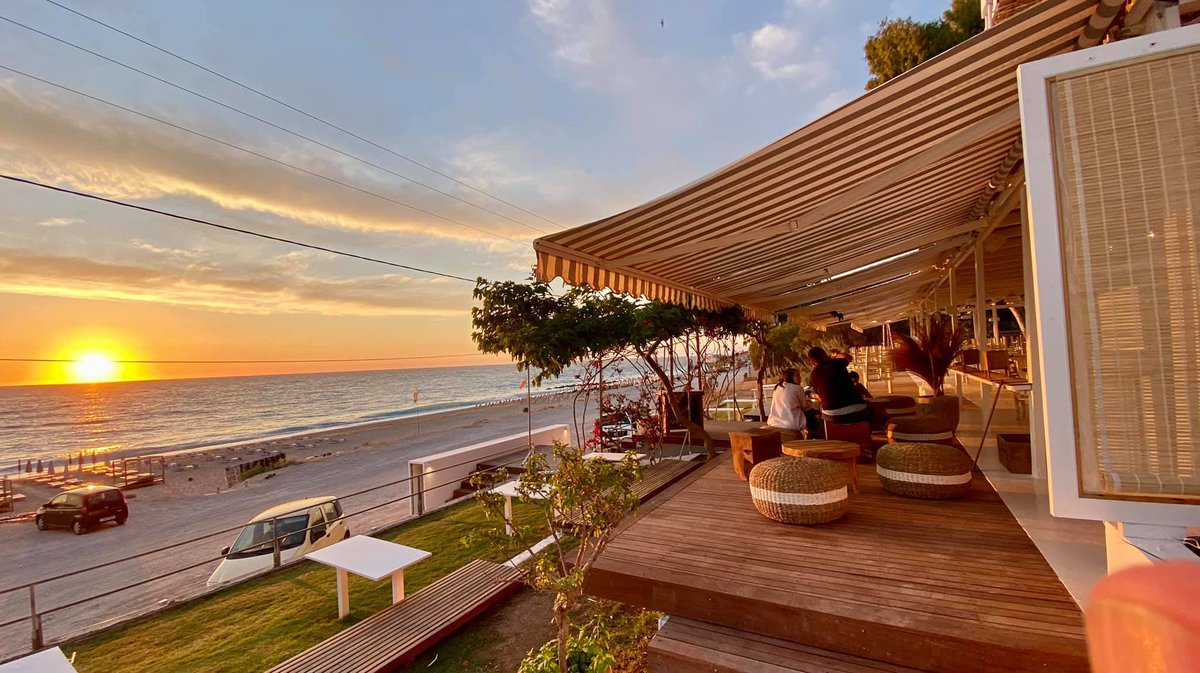 Another of the beach's highlight attractions is the instagrammable sunset that paints the horizon a scarlet red. If you visit the beach in the afternoon, take care to prolong your heliotherapy until dusk and experience this mesmerizing spectacle. As the sun strokes the boundless sea, you'll whisper the vows of your eternal connection with Lefkada.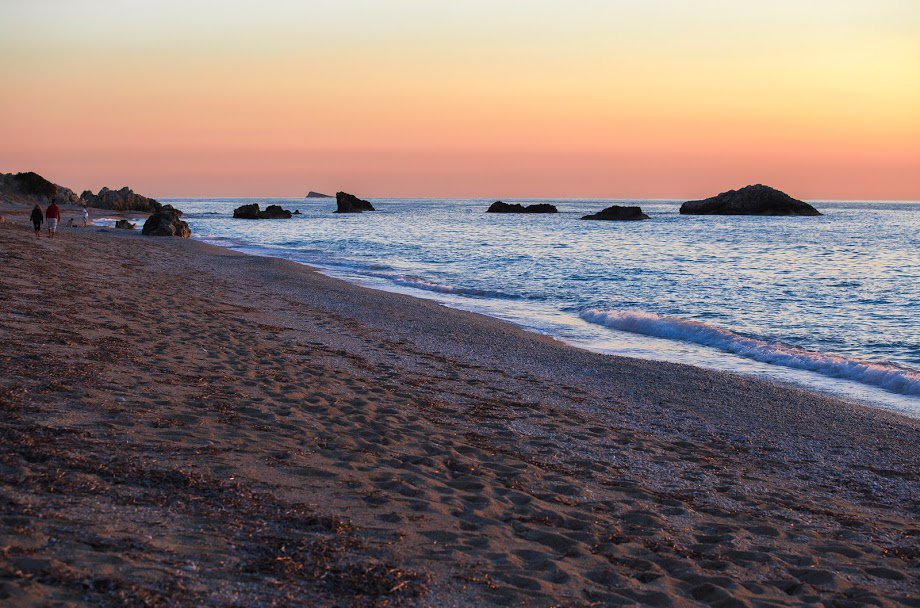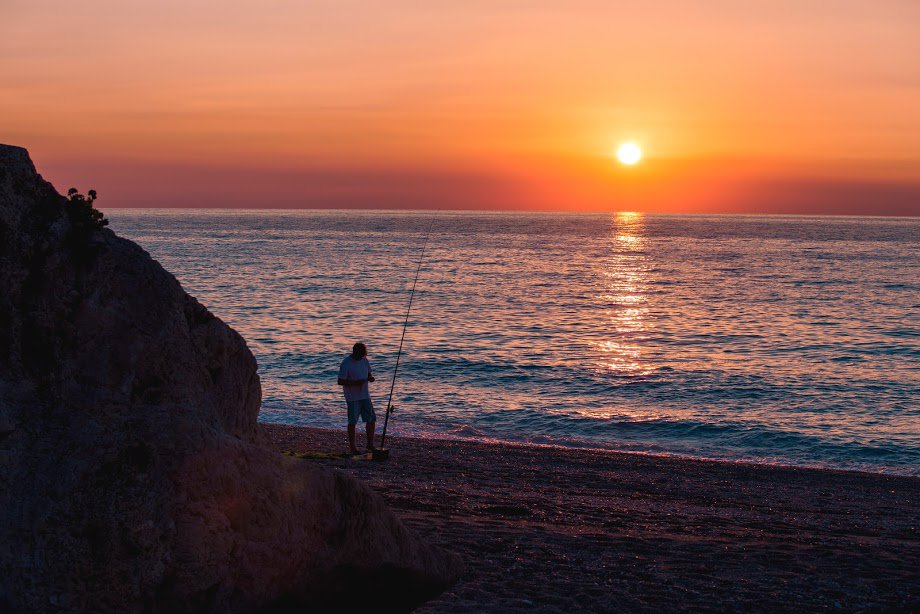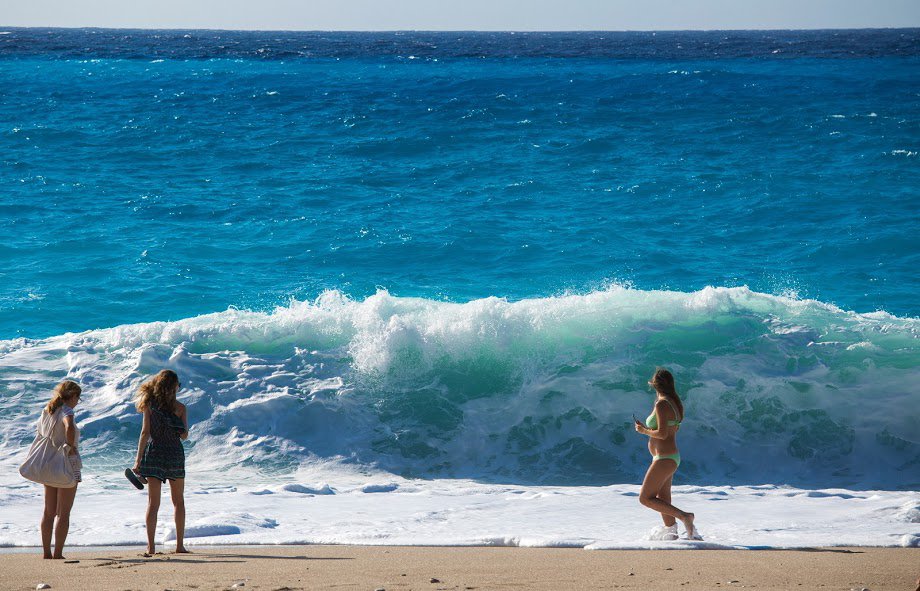 FYI - Kathisma Beach
▶ There is a lifeguard on duty at Kathisma Beach, but care should be taken, especially if you are escorting children, as the sea deepens abruptly.
▶ Often, if it's windy, the waves are quite steep, so even if you consider yourself a good swimmer, you should probably avoid testing your skills in these conditions.
▶ "Don't forget your hat. The sun really burns at Kathisma!" is what our mothers would say when we went to the beach, and they were right. Remember to take your sunscreen too, unless you prefer the lobster look..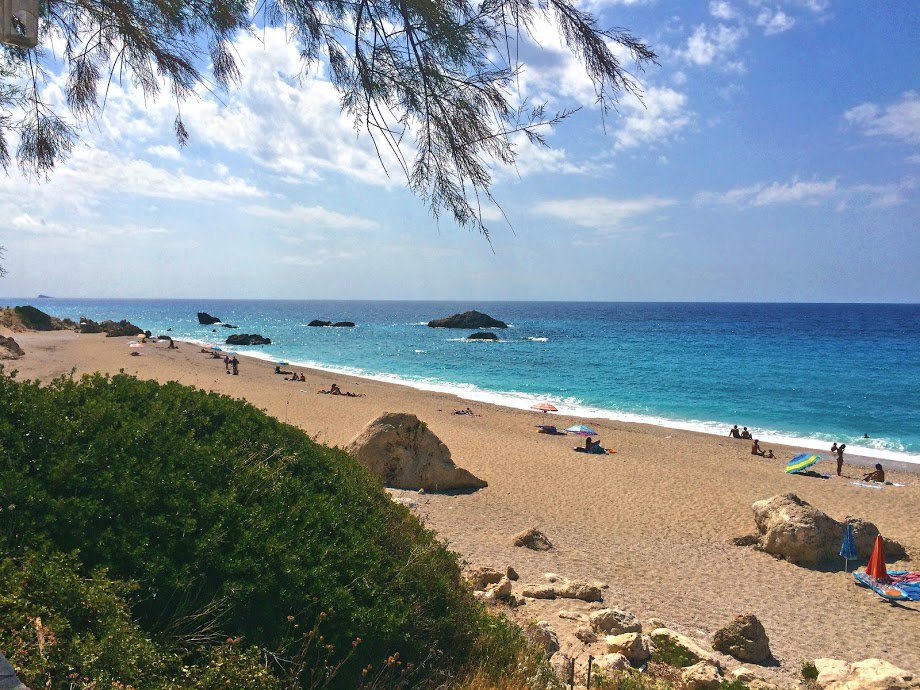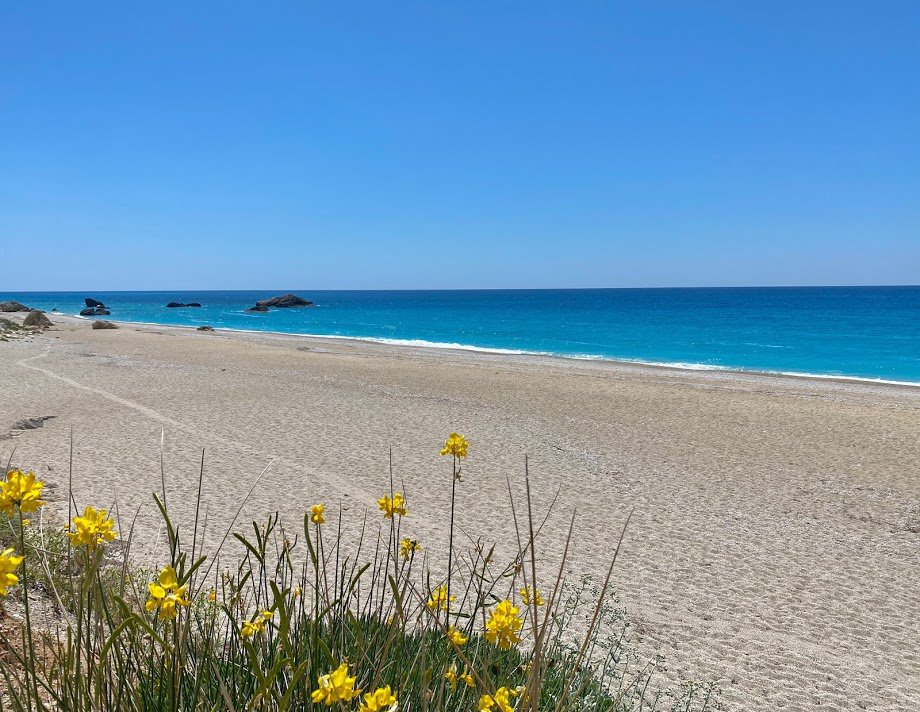 How to get to Kathisma
Starting from the Old Town, a lush 15 kilometer route through enchanting villages and dense, aromatic vegetation takes us to the incredible beach that tops the charts of tourist guides across the globe. Follow the sign for Kathisma to the right, after the village of Agios Nikitas. The road is paved and an easy drive, but you may have some difficulty finding space to park* between mid-July and mid-August, something you can avoid by going early in the day. If you don't feel like driving, you can take one of the frequent buses there.
*Restaurants and cafes have their own private parking areas, but these are reserved for patrons only.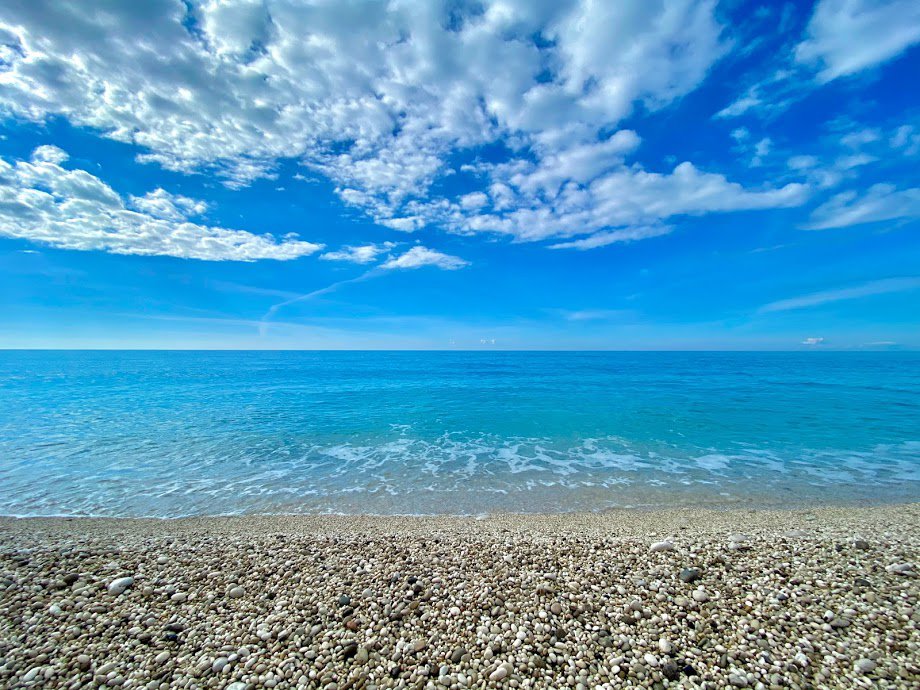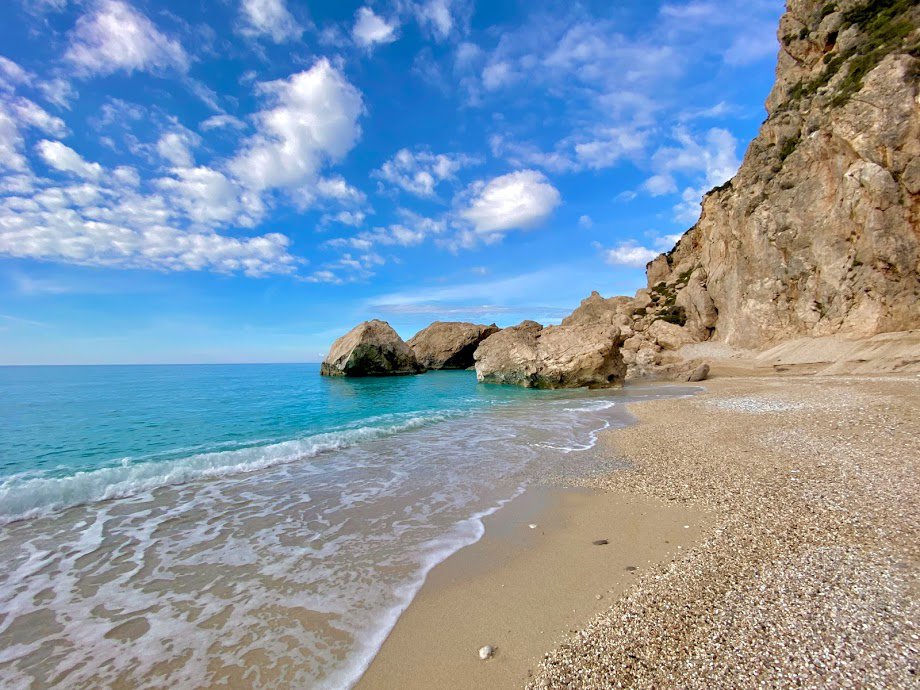 Written by: Effie Barla
English Translation: Kleo Xirou