July 18, 2023
Barefoot at the bow, cyan seas glimmering beneath the August sun and the fresh breeze of the open sea. You've just embarked on an odyssey that will reveal the Ionian's hidden gems. Beaches with irresistible translucent waters, lush little islands with emerald coastlines and larger ones with rich histories and vibrant cultural heritage – fairytale villages, picturesque churches, natural harbors, tiny coves and caves reachable only by sea, all waiting to be discovered. This is summer's best edition! 
You can choose a scheduled day-cruise or hire a private boat and create your custom itinerary with the captain. Destinations differ depending on the cruise and the weather. We've compiled a list with most of them here. Anchors aweigh!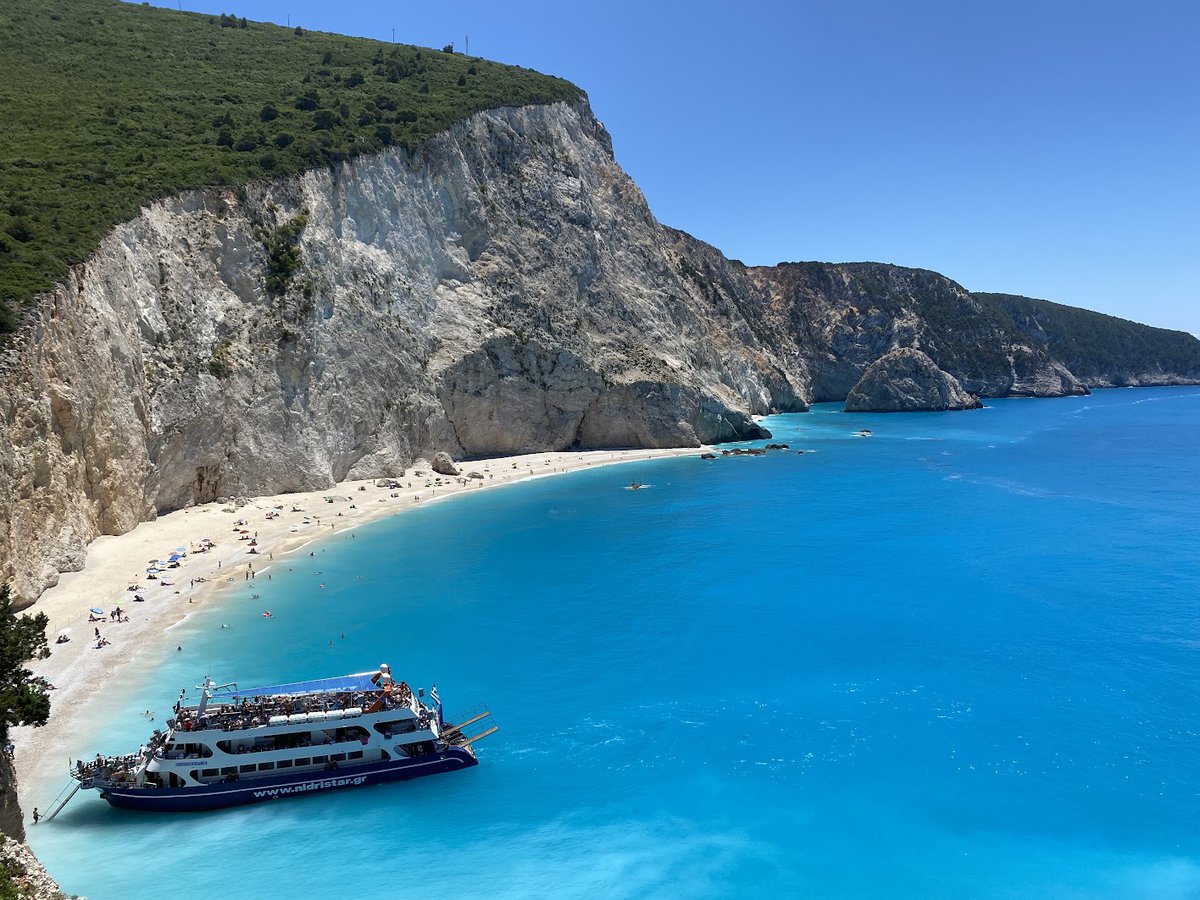 With its alabaster pebbles, pristine emerald waters and a stark crown of cliffs, Porto Katsiki justly holds the title of Lefkada's most beautiful beach. "Stunning" is an understatement for the wild and imposing landscape that, until recently, was enjoyed solely by the goats for which it's named. Most cruises stop in this dreamlike cove for the not-to-be-missed experience of swimming here. 
Bonus: If you come by boat, you won't need to search for a place to park or descend and ascend the 100 stairs that lead to the beach. 
Continue reading: Porto Katsiki: the stunning beach that needs to be seen to be believed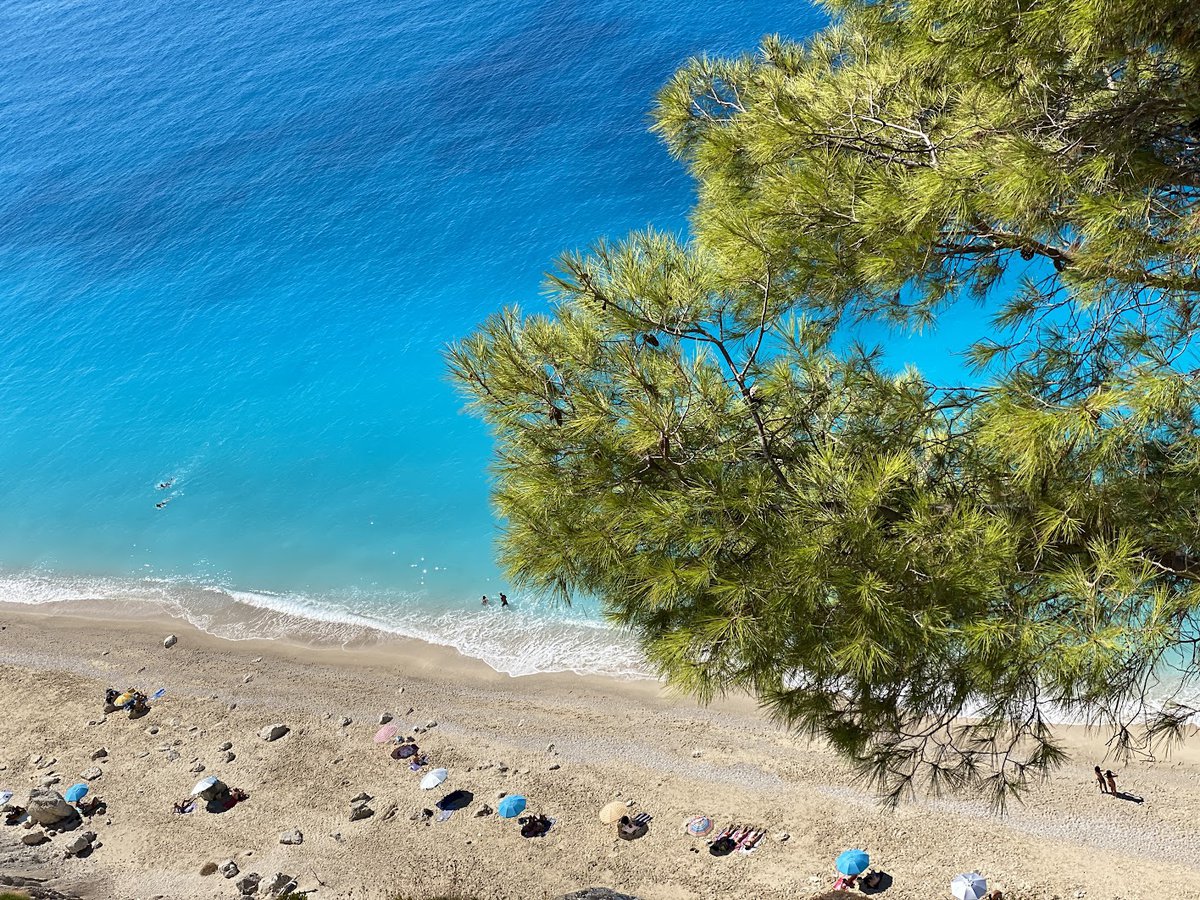 A coast of unrivaled beauty that will leave you speechless at first sight, with golden white sand, Caribbean-blue seas, fine sparkling pebbles and a backdrop of sheer white cliffs. It's no surprise that Egremni Beach has consistently appeared on the covers of international travel magazines for over a decade. Most day-cruise boats drop anchor here. 
Bonus: Climbing the 100+ stairs that lead to the beach is a task that may prove too strenuous for some visitors. Arriving here by boat is the best alternative!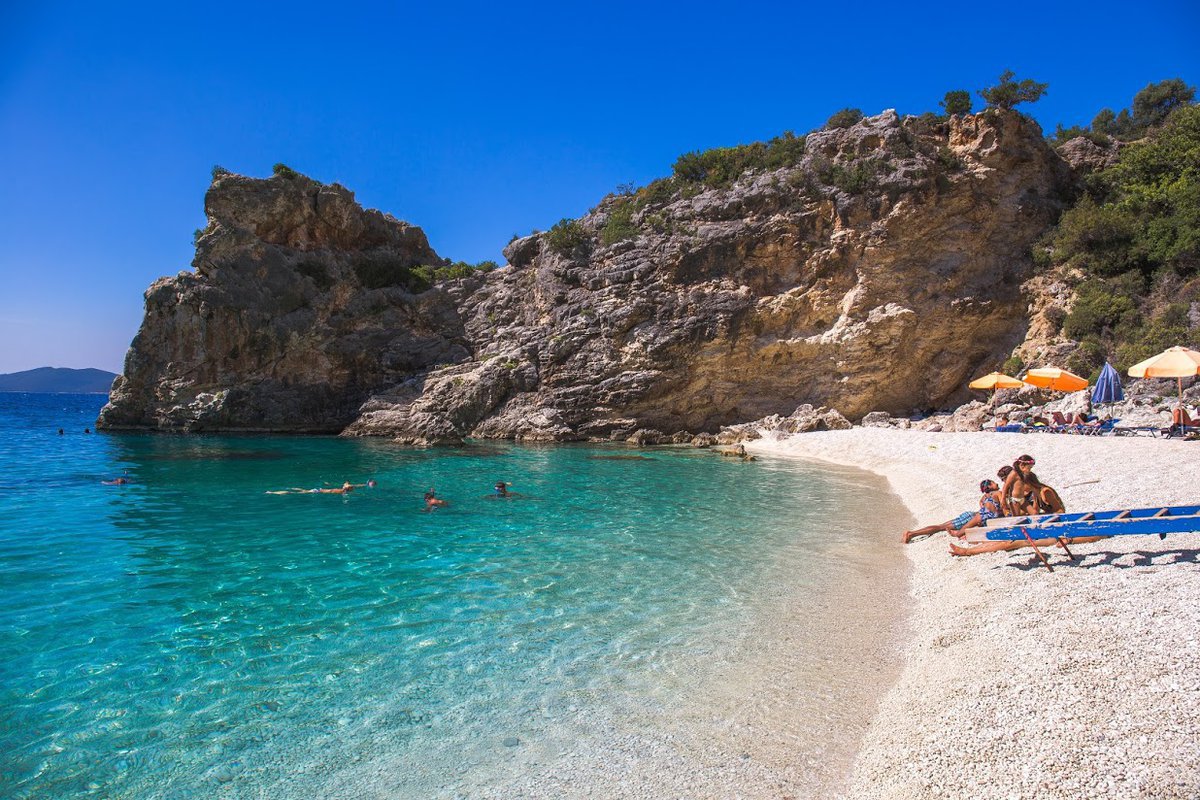 You'll fall in love with Agiofylli at once! A tiny pebbled beach with unbelievably translucent water perfect for diving and snorkeling. It's almost always sheltered from the wind which makes it the perfect place for families with kids to enjoy swimming and playing in the water. 
Continue reading: Where've you been so long, Agiofylli!
Enchantingly wild, Mylos displays an almost unreal beauty, with thick sand, white pebbles and imposing cliffs enveloped in lush vegetation. Enjoy the sheer pleasure of swimming in these pristine emerald-green waters. You can hike here from Agios Nikitas or take it easy and come by boat. Plan to stay for the sublime sunset.
Continue reading: Milos: The beach in Lefkada fated to win your heart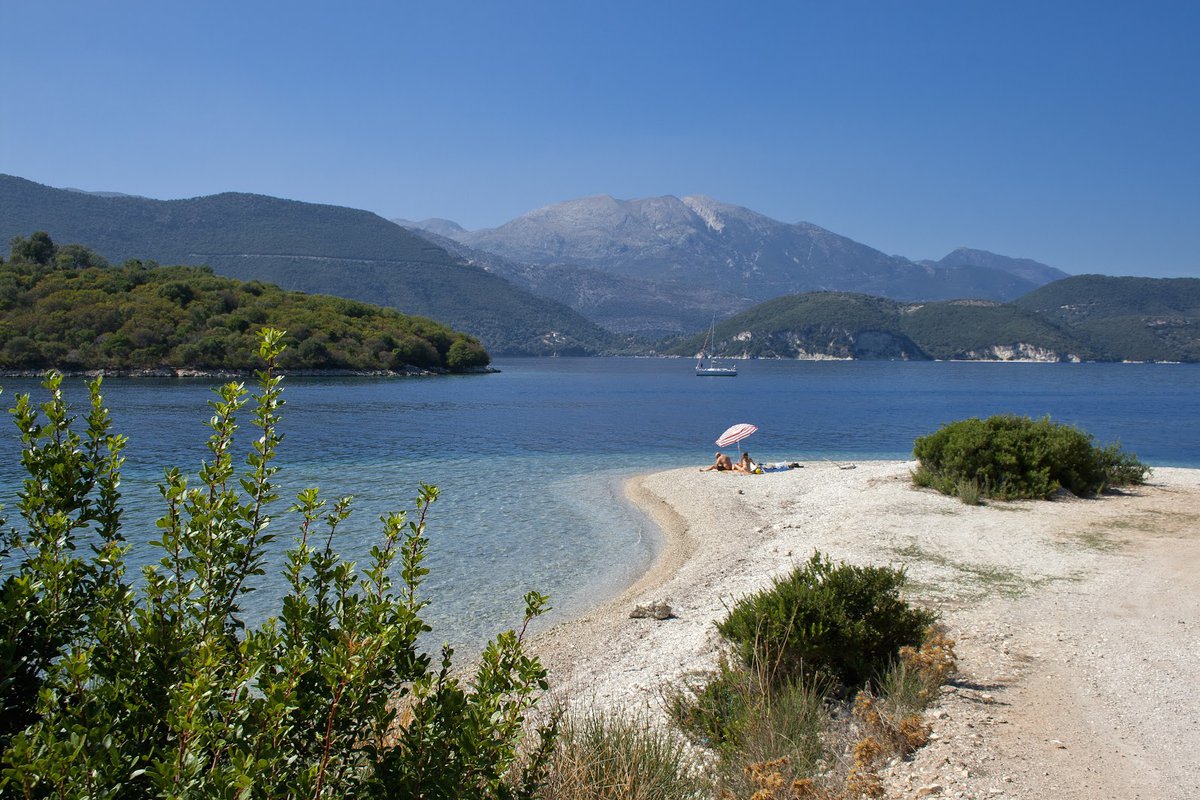 Largest of the Prigiponisia, or "Prince Islands", Meganisi lies just 25 minutes away from Lefkada. Over the last decade, it's become a top contender for travelers seeking authenticity and affordable luxury. Dreamlike seas, picture-perfect villages with traditional stone houses and the island's cosmopolitan aura will keep you coming back.
Continue reading: Meganissi - Kalamos - Kasto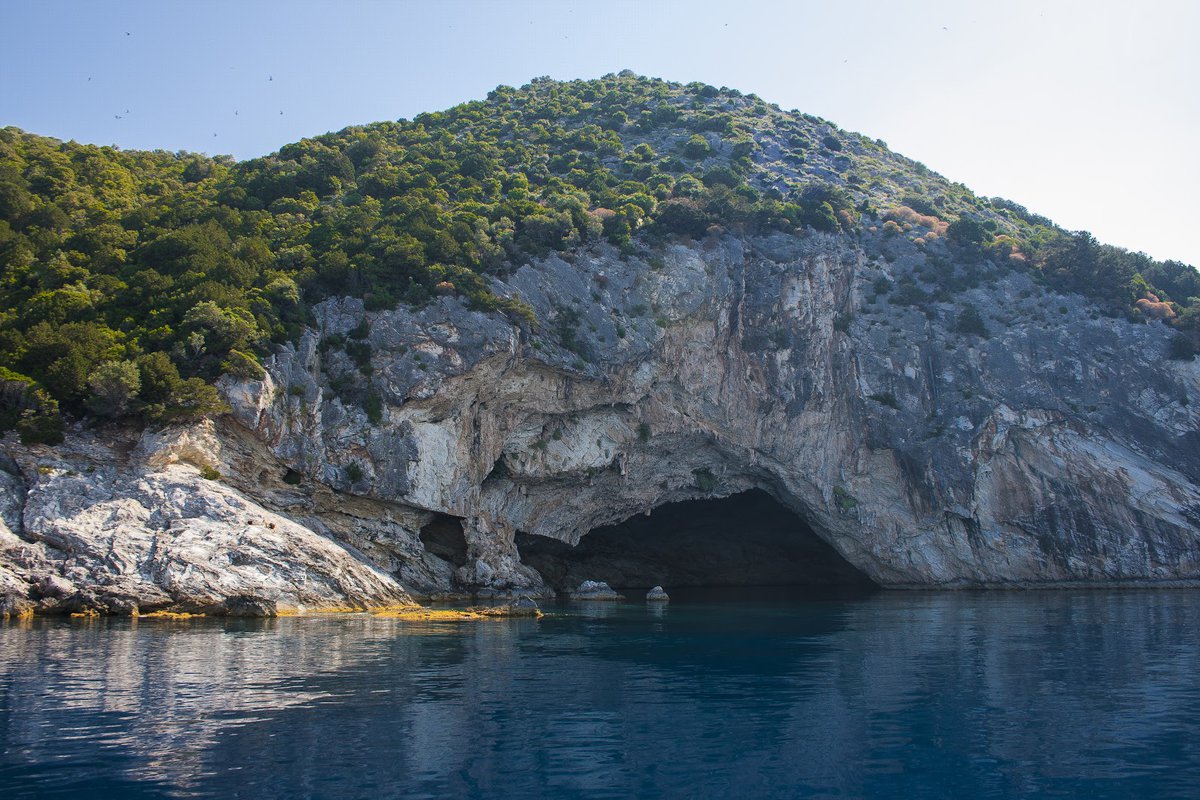 A series of caves lie southwest of Meganisi. The most spectacularly beautiful and unique among them Papanikolis, the largest sea cave in the world named for the submarine "Papanikolis" that is said to have sheltered here during WWII. The cave is only accessible by boat.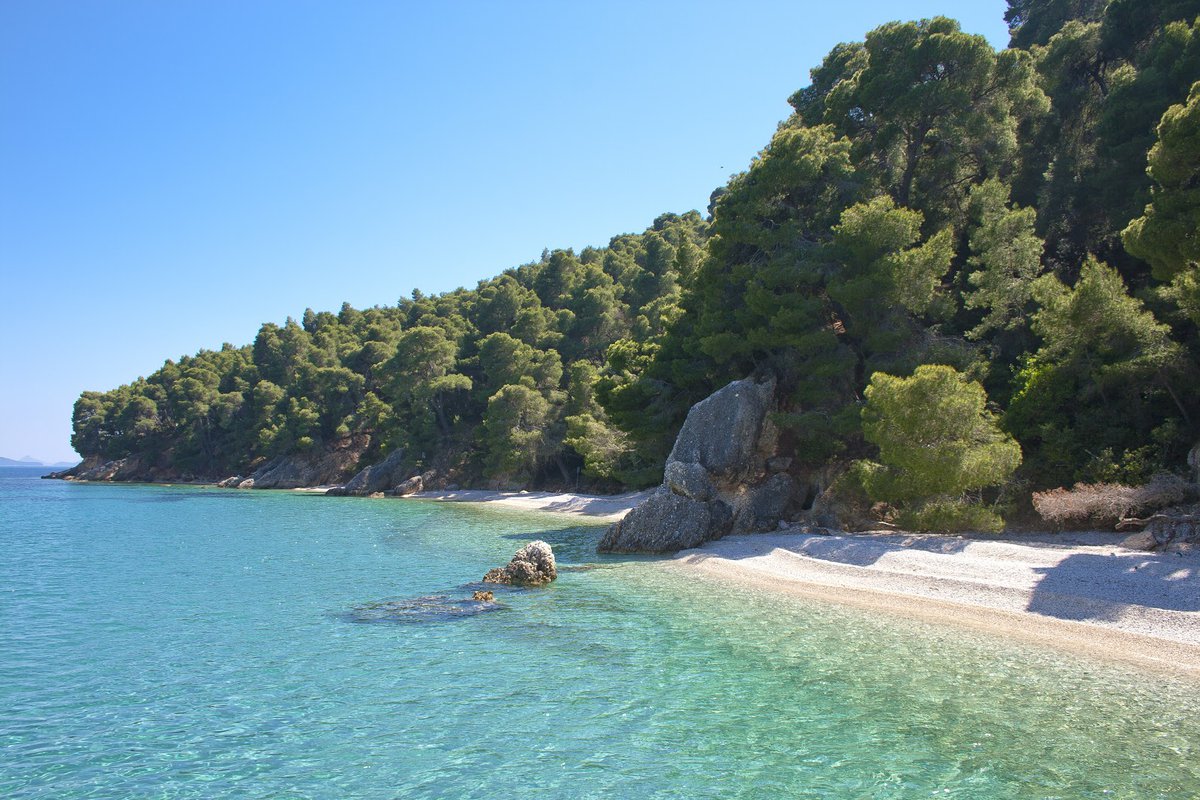 Kalamos is the Ionian's best-kept secret, with clear, turquoise seas and rare vegetation that stretches right to the coast. The island's gorgeous pebbled beaches, quaint scenery and sophisticated air set it apart.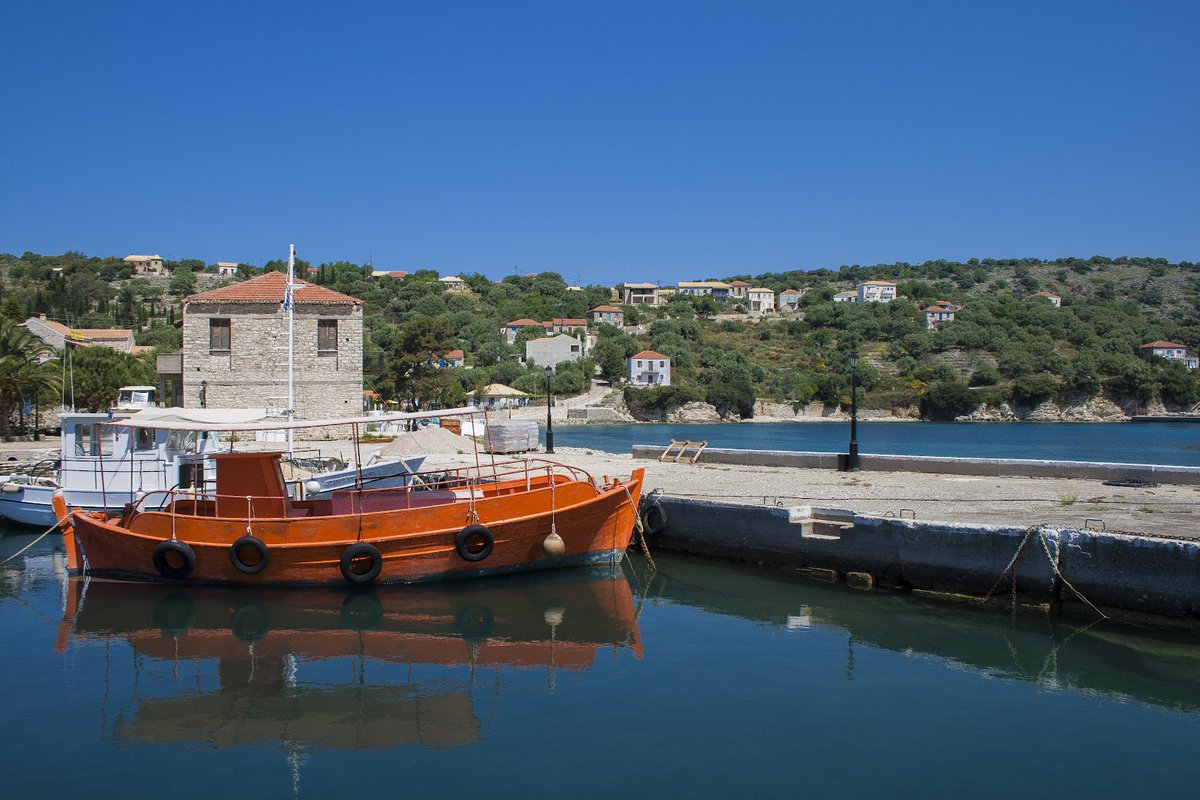 Tiny, lush and peaceful, Kastos is made for travelers seeking serenity. It's the apotheosis of slow living with its enchanting seas, gorgeous landscapes and handful of notable food and coffee options. One visit by boat to this untouched island won't suffice, but you'll get a first taste of the many gifts Kastos has to offer.
Directly opposite chic Nydri lies Madouri,  gem of the Televoides Islands and a treasure of the Valaoritis Estate. Its ageless olive groves and dense pine woods offered the renown poet the seclusion and inspiration to create his work. Most cruises sail around the island's coast  before returning to Lefkada. 
Continue reading: Nydri, Lefkada: The cosmopolitan village that will astound you

A mythic island, inseparably entwined with the legendary life of Greece's most famous shipping magnate.  Aristotle Onassis purchased Scorpios in the 1960's for his private resort. The island soon became an invitation-only vacation and party destination for the international jet-set. In 2013 Scorpios was leased to Russian billionaire Dmitry Rybolovlev who plans to create an "art island" here. Many day cruise itineraries include a quick off-shore dip.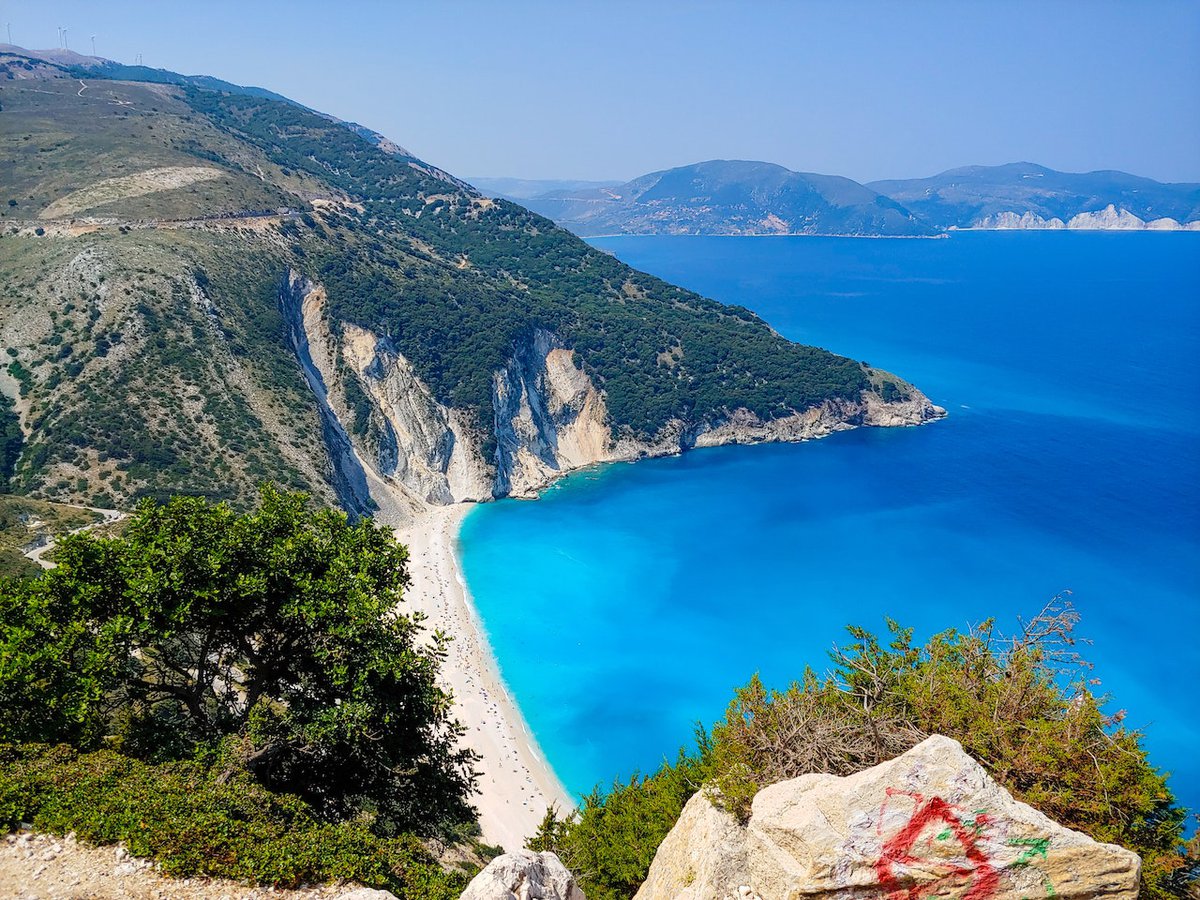 Breathtaking landscapes, phenomenal beaches, tourmaline seas, Venetian villas and locals renowned for their brio and kefi. These are just a few of the things that make majestic Kefalonia, the largest Ionian island, worthy of its worldwide recognition and fame. Explore the filming locations of Corelli's Mandolin, savor the island's exquisite Robola wine and don't depart before you try the lamb sofigado, a regional specialty.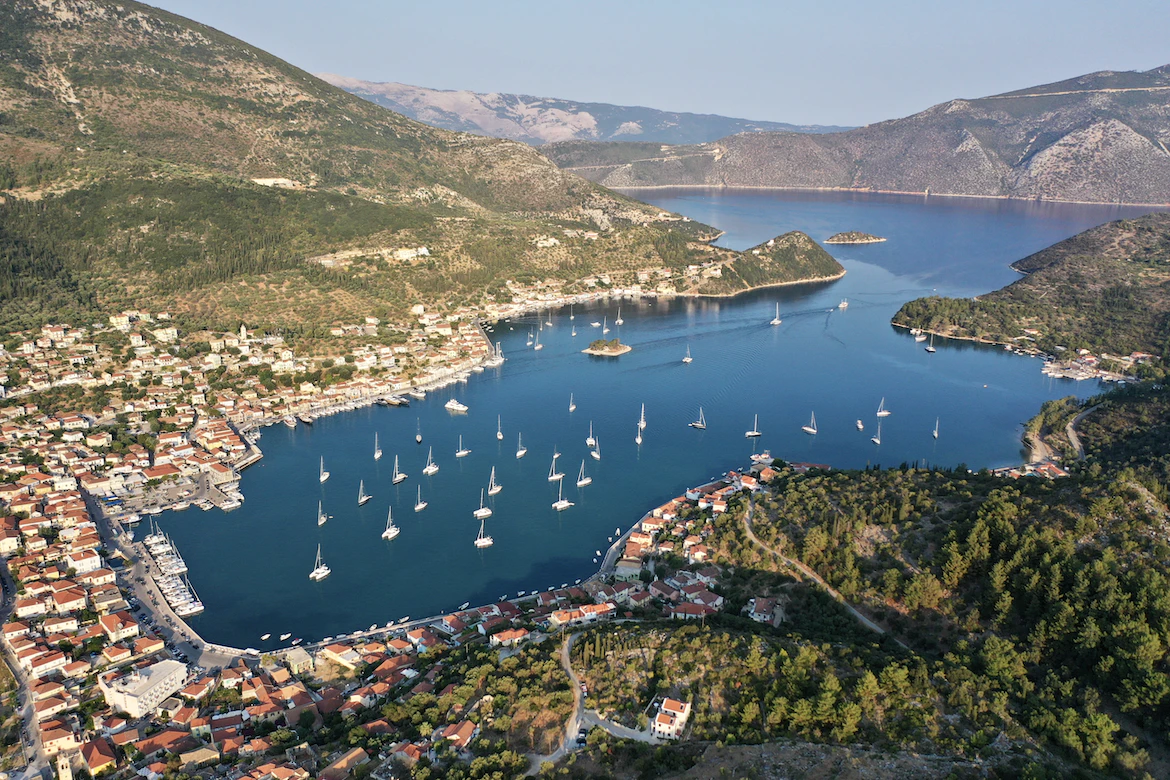 The mythic island of Odysseus with its deep blue waters, perfectly preserved stone villas and heavenly beauty retains a charm untouched by the passage of time. The most popular port of call here for Ionian day-cruises is Kioni, the delightful seaside village, with its aristocratic finesse and adorable cafes, situated amphitheatrically over the bay.
Scheduled Day-Cruises Departing From Lefkada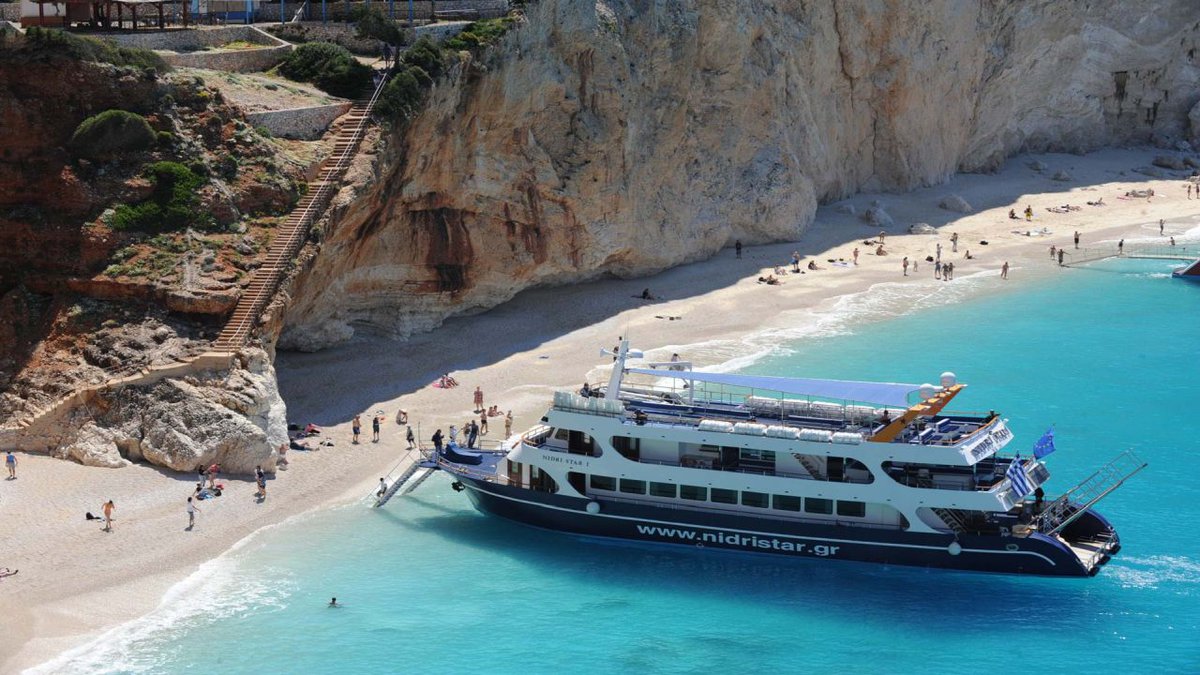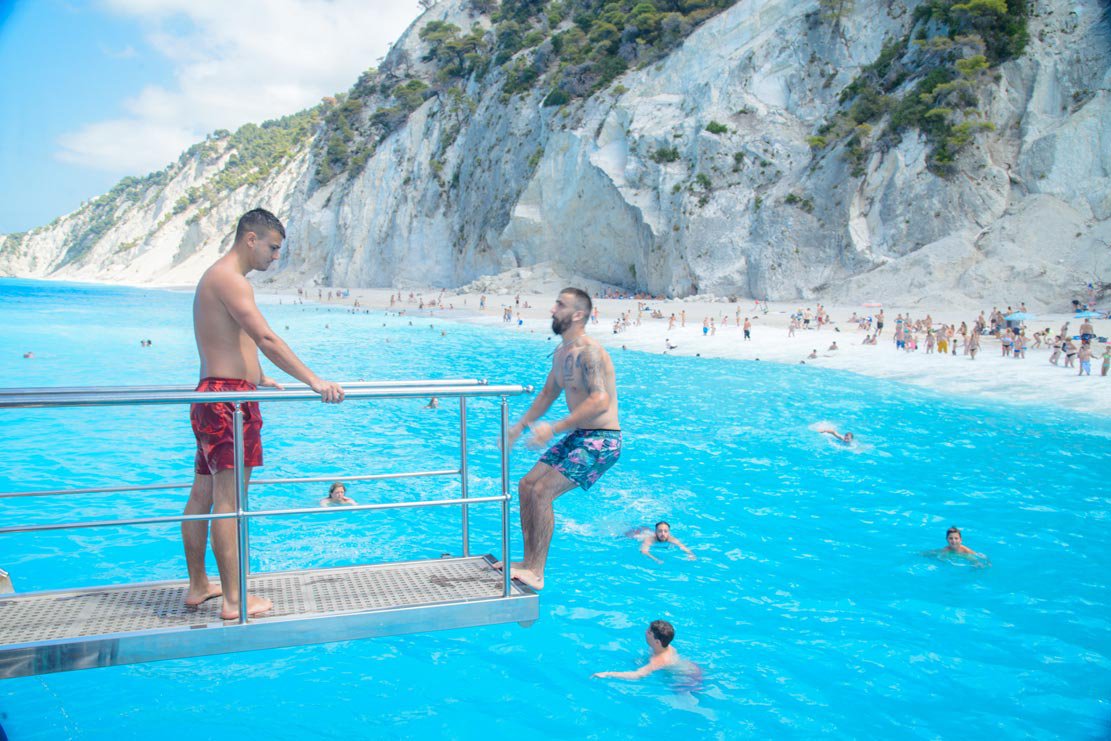 This daily cruise departs at 9:00 and includes swimming at Porto Katsiki, lunch and a stroll at picturesque Fiskardo, followed by a visit, with free time ashore, to Ithaki. The journey continues to mythic Papanikoli cave at Meganisi, then a circumnavigation of the islets Scorpios, Spari, Kastri, an afternoon swim at Scorpios and, lastly, a leisurely sail along the coast of Madouri, the island of poet Aristotelis Valaoritis. The boat returns to Nydri at 18:30.
Discover the crystal clear waters of the Ionian in one day
Cruises in the Ionian sea and Greek islands
Cruises from Nydri, safety & luxury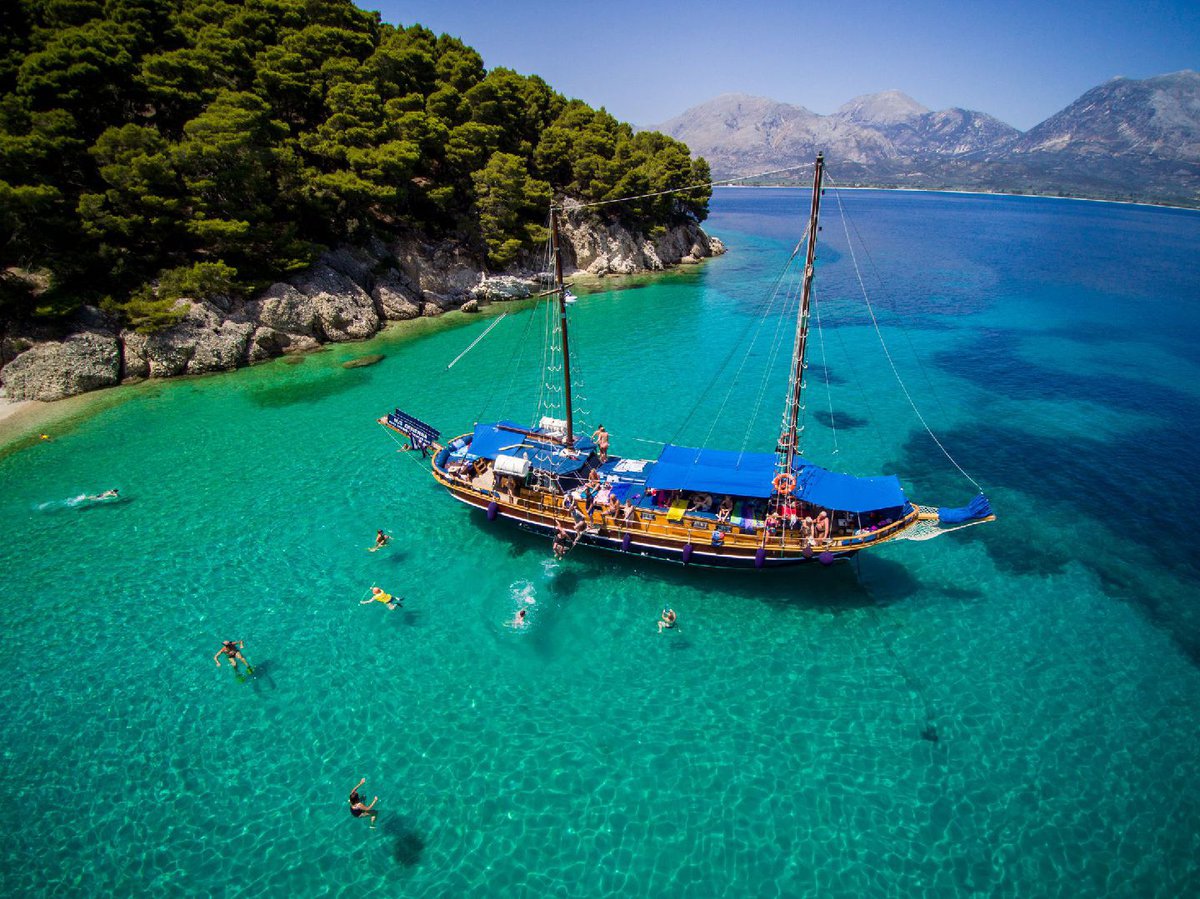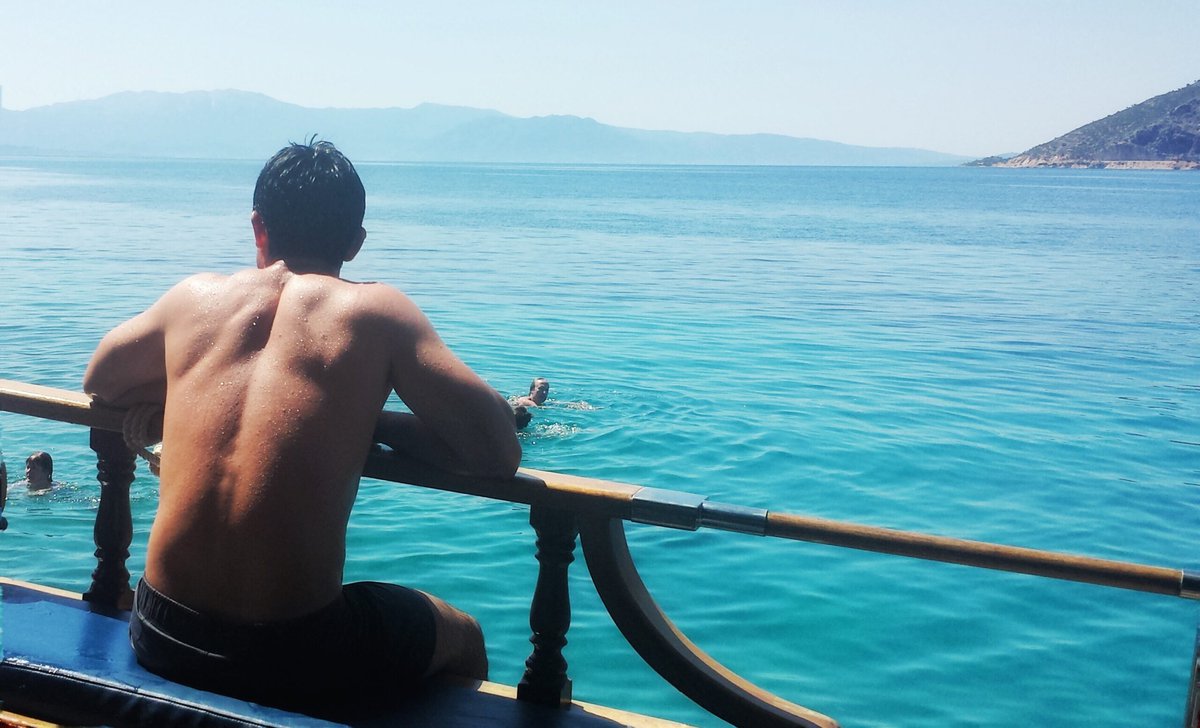 The M/S Christina departs from Nydri daily at 9:00. First stop is Papanikoli cave at Meganisi. Next, swimming and exploration of the exotic islet Formikoula followed by coffee or a stroll in little Kastos. Around noon the boat sails for Limni where you savor a refreshing swim in the green-blue sea while your lunch is prepared aboard. After lunch it's onward to beautiful Asprogiali beach on Kalamos followed by Barbaresou beach on Meganisi, the last swimming destination. Finally, departure from Meganisi for a circumnavigation of Scorpios, Madouri and Prigiponisia Islands and arrival at Nydri at 18:00.
The package includes a welcome drink, lunch buffet with wine or soft-drink as well as use of  snorkeling equipment.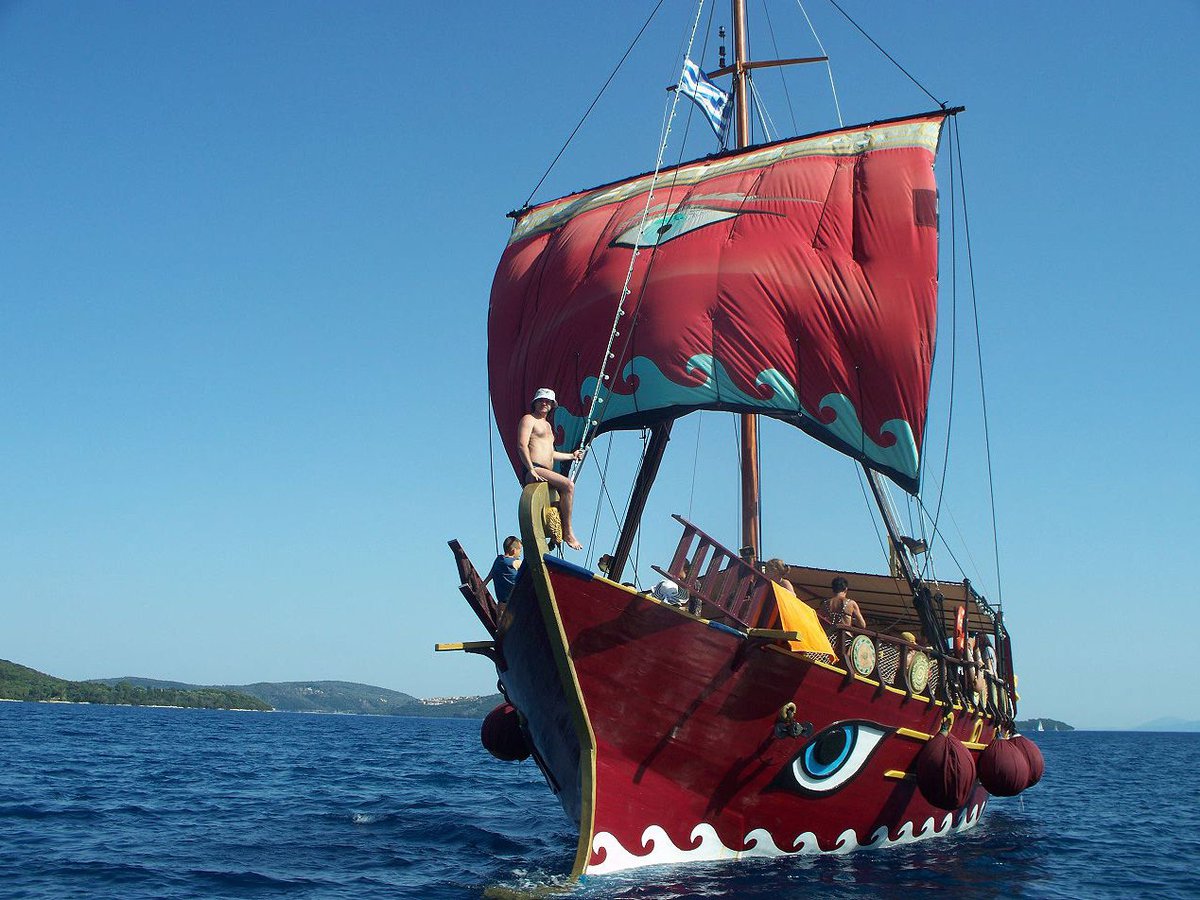 The cruise sets off from Nydri at 9:30. First stop for swimming is Papanikoli Cave, followed by Spartochori, Meganisi Island's picture-perfect village where you can swim, enjoy a coffee or take a leisurely stroll through the picturesque cobblestone streets. Then back aboard for a toast with local ouzo and olives as you sail towards Klimaki, a little-known beach reachable only by boat. Here enjoy the sea while the crew prepares a complete meal of delicious, locally sourced delicacies.  Last stop of the day, lush Scorpios, the oasis of Aristotle Onassis. After your tour of the island, you'll enjoy a swim at what was once Jackie Kennedy's private beach. Then onward past wooded Madouri, the renowned Prigiponisia and back to your point of departure at 17:30.
Your ticket includes a full meal on the beach with wine and refreshments, ouzo and olives, seasonal fruits, sun umbrellas, masks and snorkelers, water toys. 
PRIVATE DAY CRUISES TO LEFKADA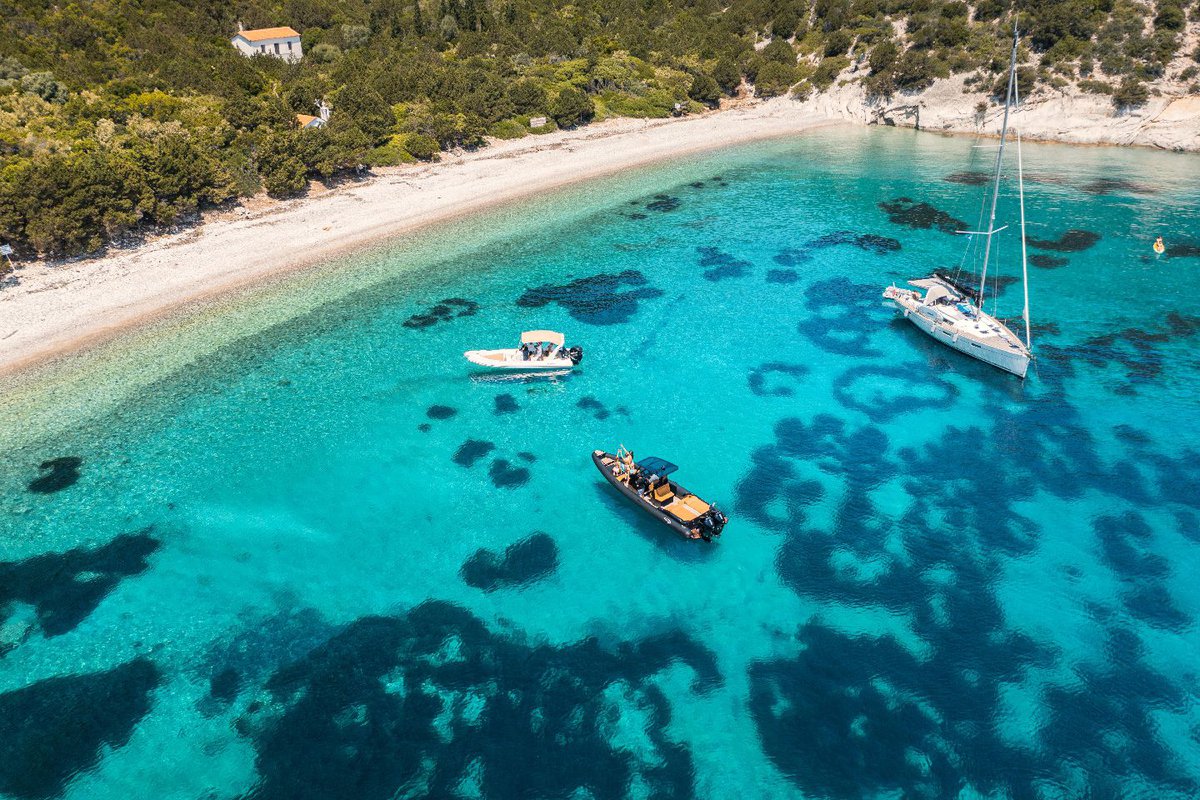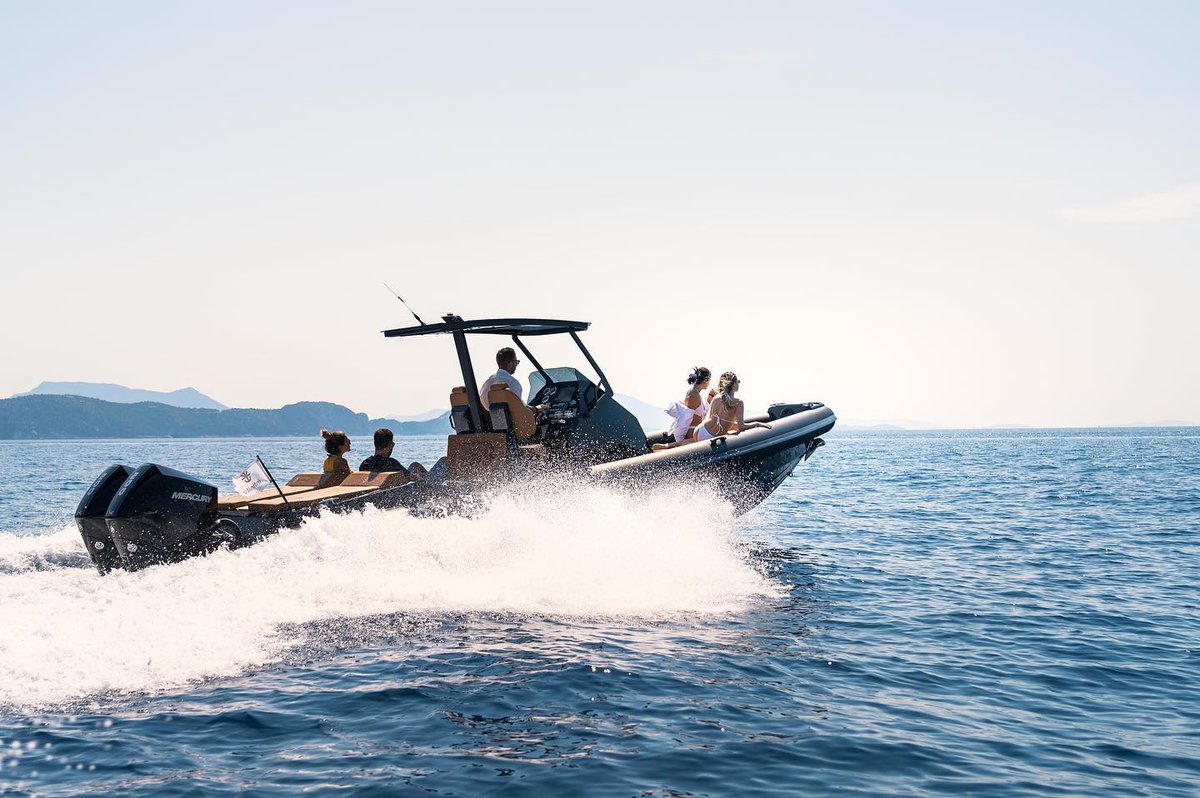 6 luxury private cruises to choose from!
White Pearl Private Cruise
Departure from Sivota at 10:00 with a first stop at Papanikolis Cave in Meganisi. Then a visit to Scorpios, Onassis' paradise, and onward to the surrounding islands Scorpidi, Sparti, Madouri. Enjoy a refreshing dip in the deep blue waters of little Helonis. Then wind down as you sail to tiny Thilia, a petit island with enormous beauty that's sure to reward you. Duration: 5 hours.
Luxury Private Cruise
Departure from Syvota at 10:00. Discover the Ionian's hidden gems with a tour of the lush green islands near Lefkada. Your journey begins in Kalamos and continues onwards to Kastos, a small island with a plethora of worthy sightseeing destinations. You'll also visit Meganisi and Papanikolis Cave, an earthly paradise adorned with stalactites.  Duration: 7 hours.   
SeaBreeze Private Cruise
Departures from Syvota at 9:30 and 15:30. First stop, enchanting Porto Katsiki with its crystal clear turquoise waters. Then onwards to dreamy Egremni and the secluded insider's beach, Mylos. Then to Sesoula, an island just off Lefkada's coast. Finally, a visit to Agiofylli, with its blue-green diaphanous sea that's perfect for diving and snorkeling.  Cruise duration: 7 hours.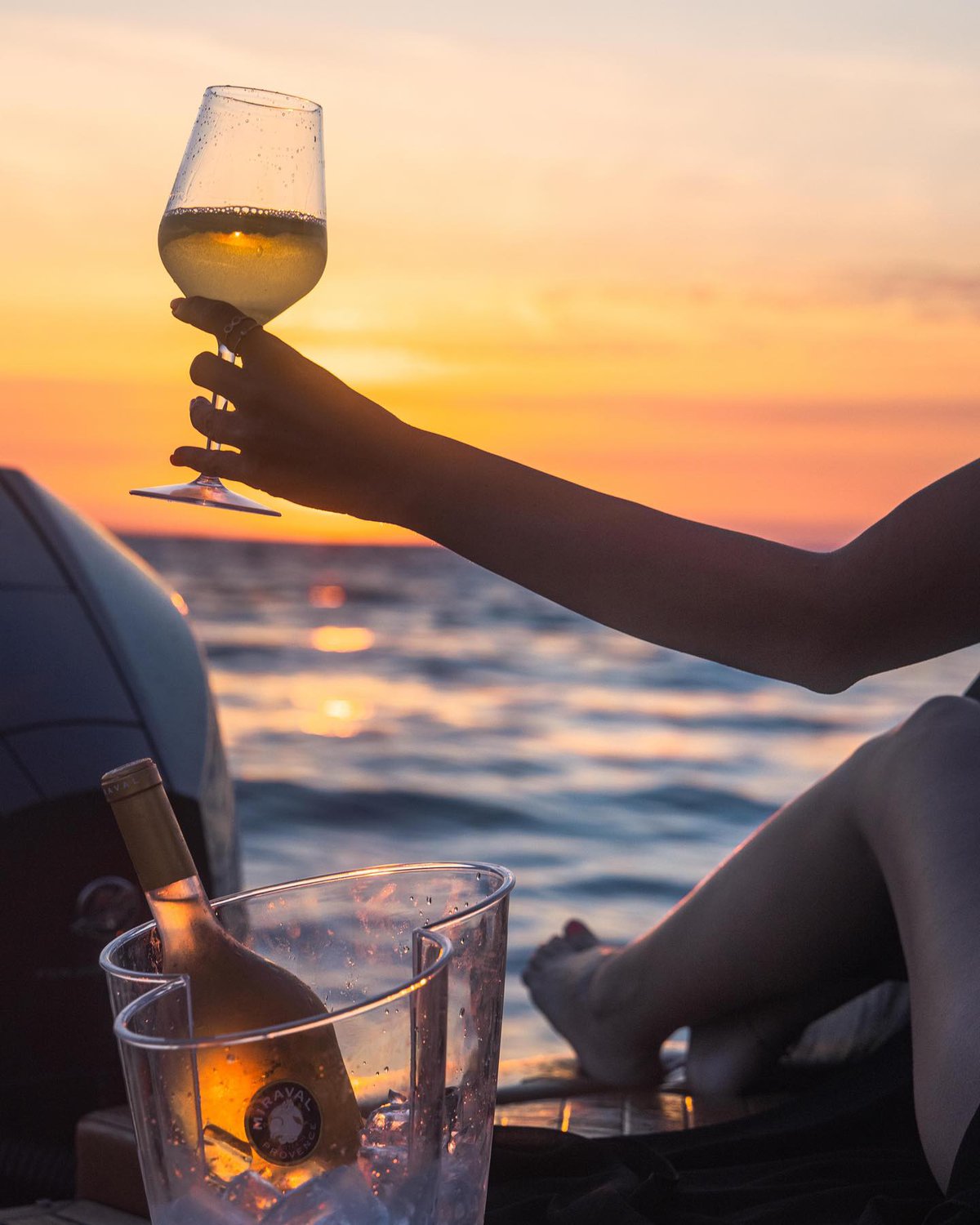 Sea la Vie Private Cruise
Departs from Syvota at 10:00. The journey begins with a visit to Atokos, an astonishing islet  west of Lefkada. Next you arrive in Frikes, a quaint fishing village on the island of Ithaki with its two characteristic windmills. Then onward to Emplisi Beach on Kefalonia and a final stop at Fiskardo with its colorful houses and emblematic Venetian lighthouse. Here you can enjoy a last swim before the return journey. Duration: 7 hours
Thalassophile Private Cruise
Departure from Syvota at 10:00 with a first stop at beautiful little Atokos. Then straight to the crystalline waters of Ithaki and the glorious beaches Gidaki, Frikes, Marmakas and Afales. But Kefalonia also beckons and you head to Emplisi Beach where, if you're lucky, you'll see seals! Last port of call is Fiskardo, with its quaint flower-lined cobblestone streets and impressive Venetian Lighthouse. Duration: 7,5 hours.
Blue Diamond Private Cruise
Departs from Syvota at 10:00 with Porto Katsiki, the Mediterranean's most famous beach,  as its first destination. The journey continues to Egremni, where cyan waters add a Caribbean note to the symphony of summer. Then Mylos and onward to Lefkada's cape, a place of wild beauty and the site of ancient legends. Finally, Afales in Ithaki for majestic underwater seascapes and then beautiful Fiskardo in Kefalonia.  Cruise duration: 8 hours
Cruise prices include fruit and other local products, great wine and beer, bottled water, snorkeling equipment, water games, clean towels, free Wi-Fi, JL audio and subwoofer MP3 – Bluetooth-AUX connection, water poofs, free waterproof phone cases, GoPro camera, sailing jackets.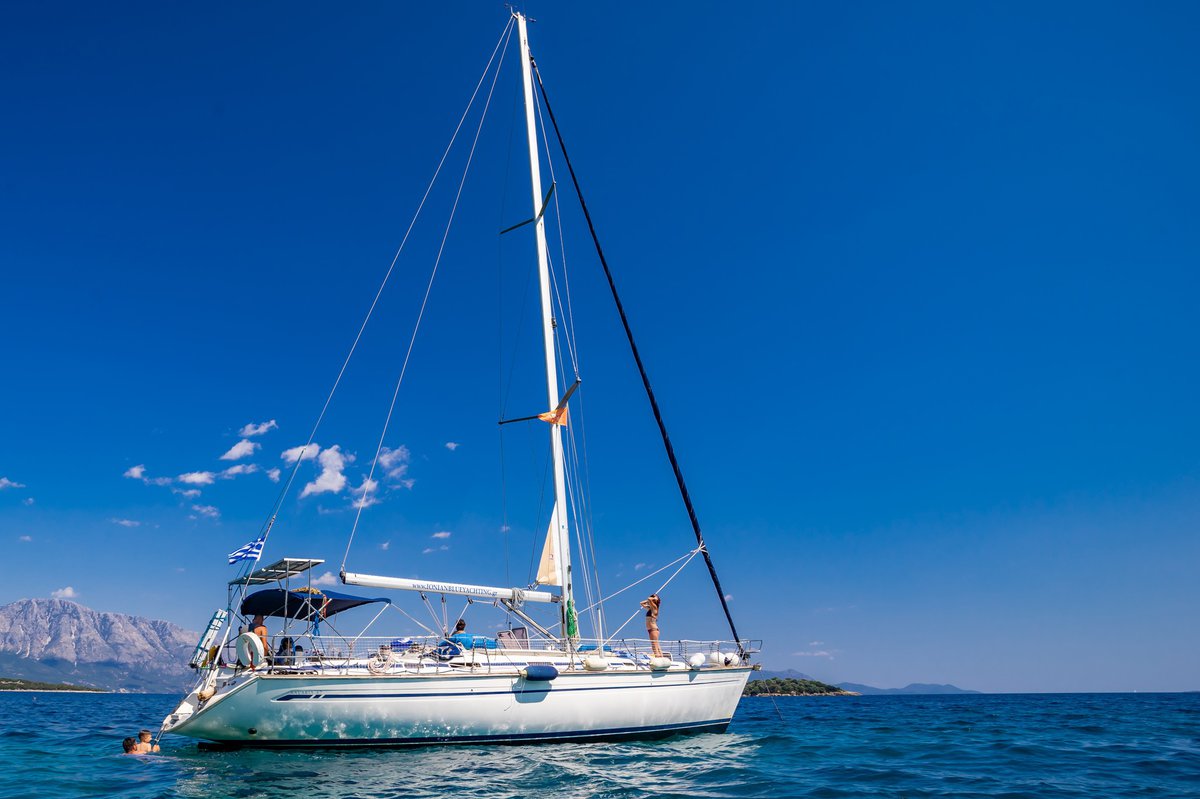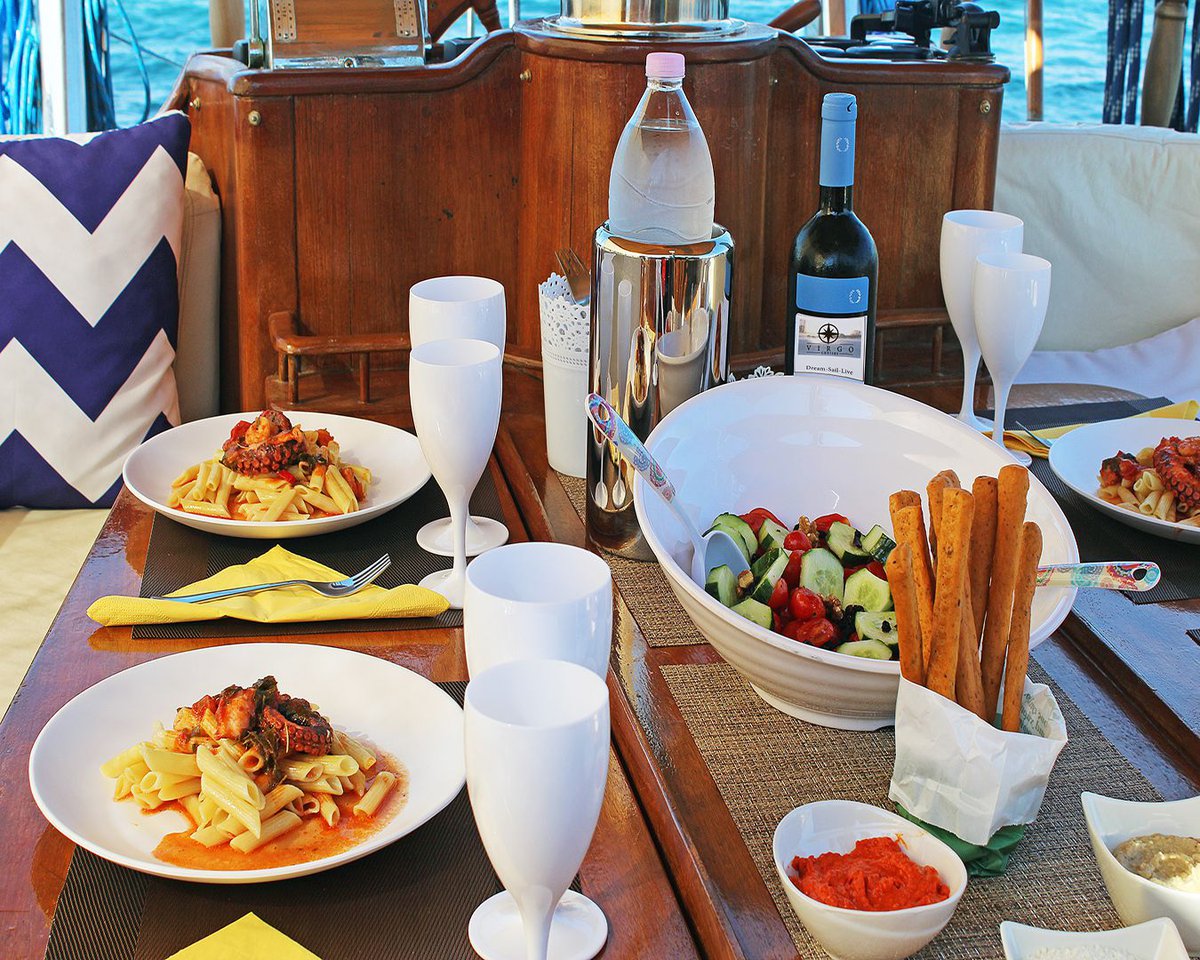 If you're looking for the ultimate tour of Lefkada and the surrounding islands, create a private cruise itinerary customized to your needs. Youcan island and beach hop between Kalamos, Egremni and Prigiponisia during the day or even take a cruise at sunset.
DAY CRUISES TO PRIGIPONISI ISLANDS
Daily departure at 10:00 from Perigiali with welcome coffee and local delicacies. Feast your eyes on the emerald waters as you sail past poet A. Valaoritis' island and approach Scorpios and Scorpidi. Soon you arrive at Papanikolis Cave. The captain drops anchor in the adjacent cove and takes you into the cave, where you can swim, which the boat's dingy. When you've had your fill, it's onward to the pristine waters of Cape Elia. The last anchorage is Ambelakia in Meganisi where the crew will serve salad and seafood linguine with local wine.  Enjoy your dessert of fresh fruit and sweets en route to Perigiali where you'll return at 18:30.
Daily Sea Adventure to Kalamos
Departure at 10:00 from Perigiali. Welcome coffee is served accompanied by  local specialties. You sail towards Madouri, pass between the islands Scorpios and Scorpidi and soon arrive at Meganisi 's Cape Elias. Here the captain will lay anchor and you'll enjoy swimming and sunbathing while the crew prepares the table for your first meal. Then you'll set sail once more for Kalamos, where you can again enjoy a dip in the sea. Another amazing meal awaits when you've had your fill of swimming, plus a dessert of fruits and sweets.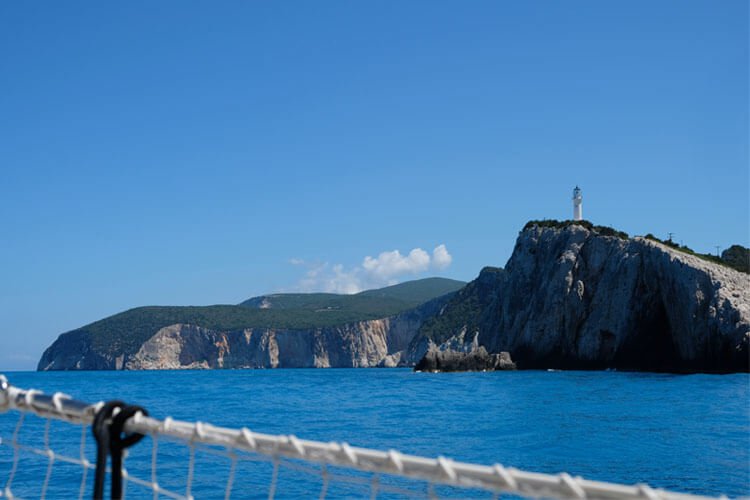 Cruising Sunset
Departure at 17:00 from Perigiali with a heading for Scorpios. The captain and crew greet you and give you a tour of the boat.  You sail around the island's coast and enjoy the emerald waters along the way. The scene is absolutely magical as the colors of the setting sun glimmer in the water's reflection, creating a fairytale aura.  Enjoy dusk with a glass of local VERTZAMO wine served with delicious finger-foods. Return to port at approximately 20:00.
Egremni
Departure from Vasiliki at 10:00 with coffee and regional delicacies to welcome you aboard.  As you cruise towards Egremni, Cape Doukato and its imposing lighthouse come into view. Enjoy the splendor of Egremni beach or photograph the extraordinary landscape as the crew prepares meze to accompany your wine, beer or cocktails. Next stop, magical Agiofyli. On the return leg, you sail towards Poros Bay. At Desimi beach you'll enjoy one more delicious meal to the sound of Greek music. Sweets and fresh fruit are served on the return journey with your arrival estimated at 19:00.
Daily Cruises around Lefkada Island with Virgo
"My Way" Daily Cruises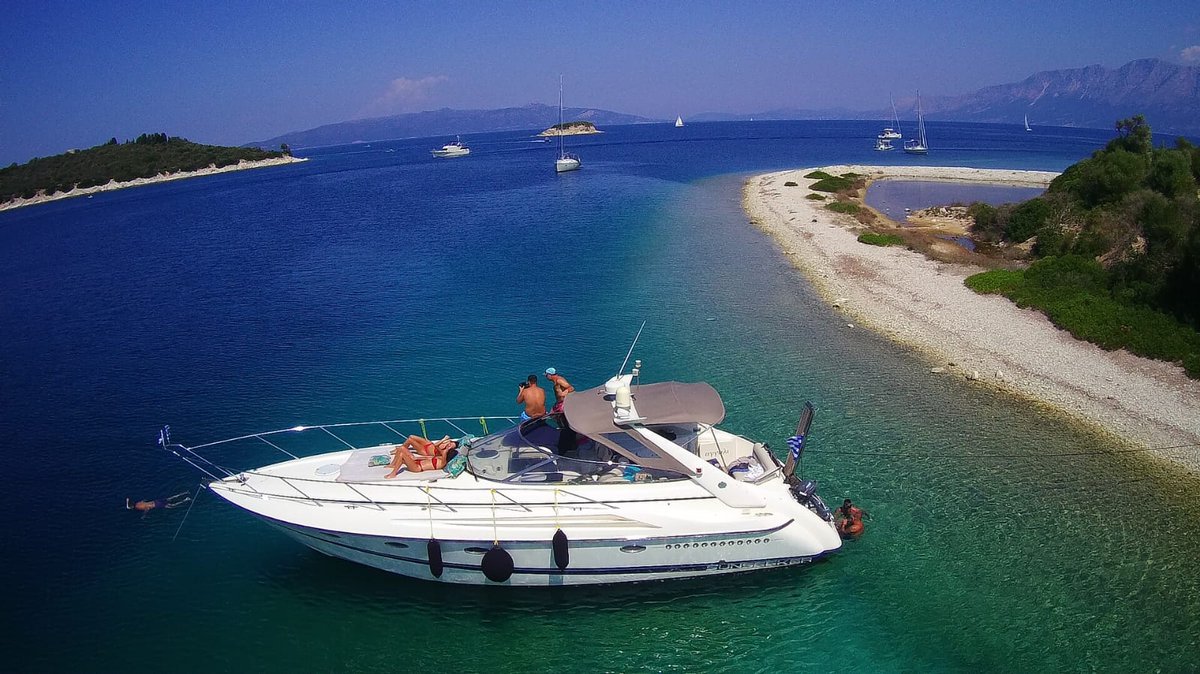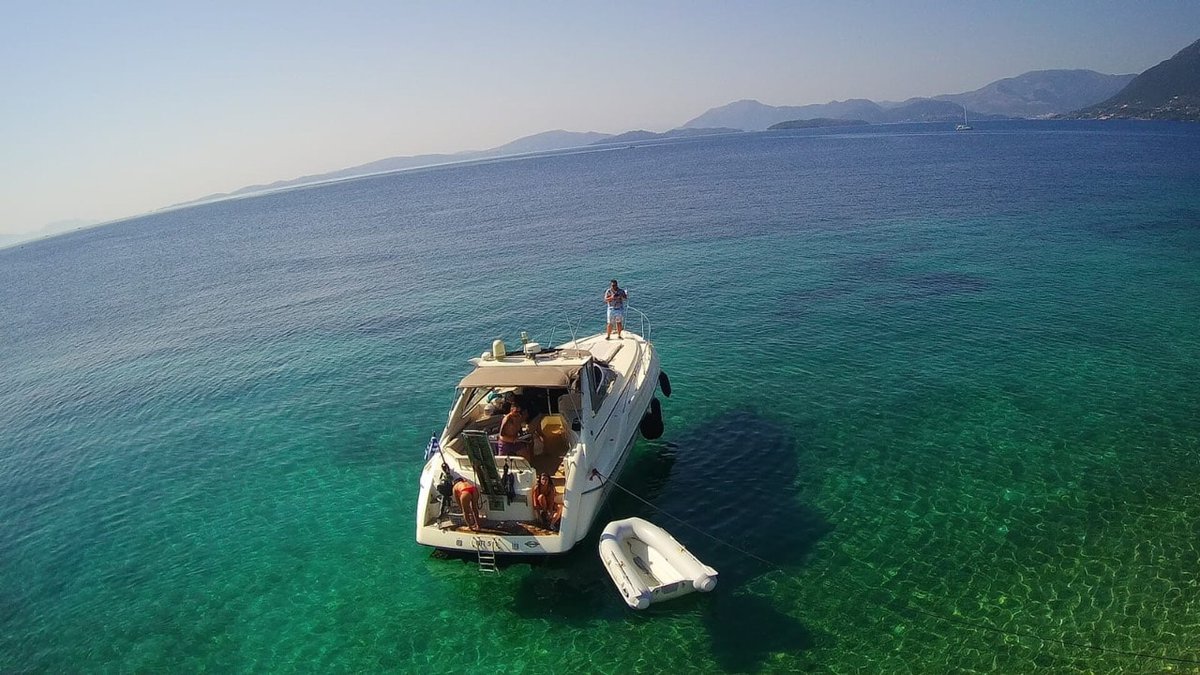 Embark on a tailormade "beach safari" aboard the luxury craft Aggili that departs daily from the port of Nydri at 10:00. You'll visit little-known and famous destinations in Lefkada, Meganisi and Scorpios, swim in secluded coves with emerald seawater for as long as you like and explore places reachable only by boat. The boat returns to Nyrdi at 18:00.
Water, refreshments, snacks and swimming/snorkeling equipment are provided by the crew.