April 23, 2023
If we had to pick just one place that embodies the essence of Greek summers, it would be Milos Beach - a 730 meter stretch of thick sand and white pebbles nestled beside dramatic rock formations and cream sand dunes. No matter how much you've heard about the island's energy and unbridled charm, words can't describe the exhilaration of diving into the sparkling azure waters here for the first time.
To the north stands yet another ornament of an already perfect landscape, the stoic windmill from which Milos takes its name. Until recently, the more impressive beaches of Lefkada's western coast, all accessible by car, steadily stole the spotlight and Milos remained an insider's secret. But now the beach's popularity rivals even Lefkada's "star" beach, Egremni.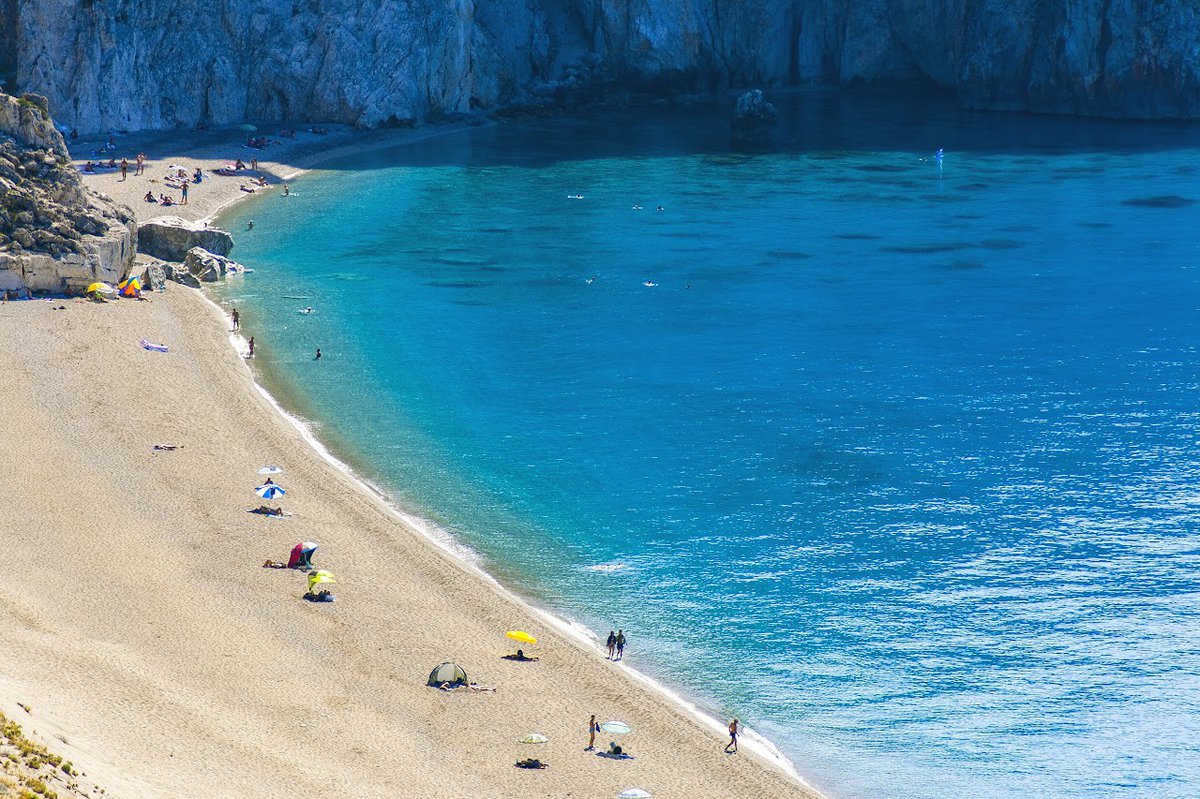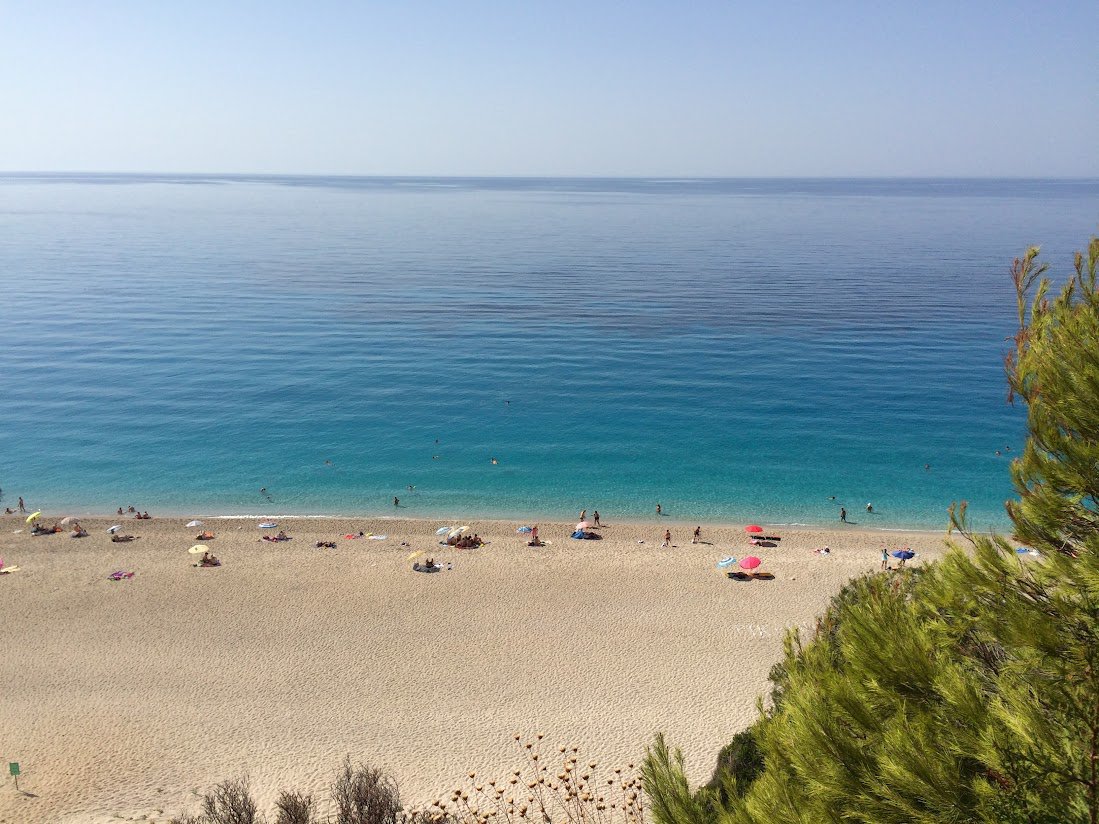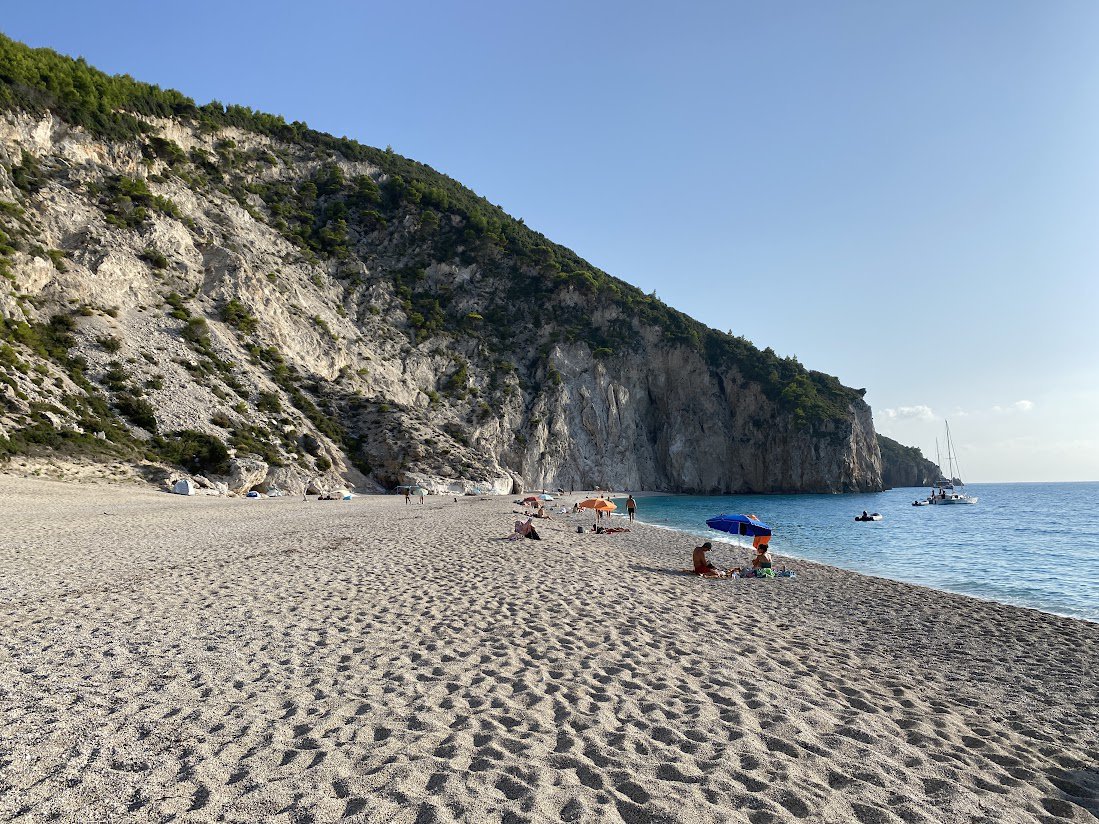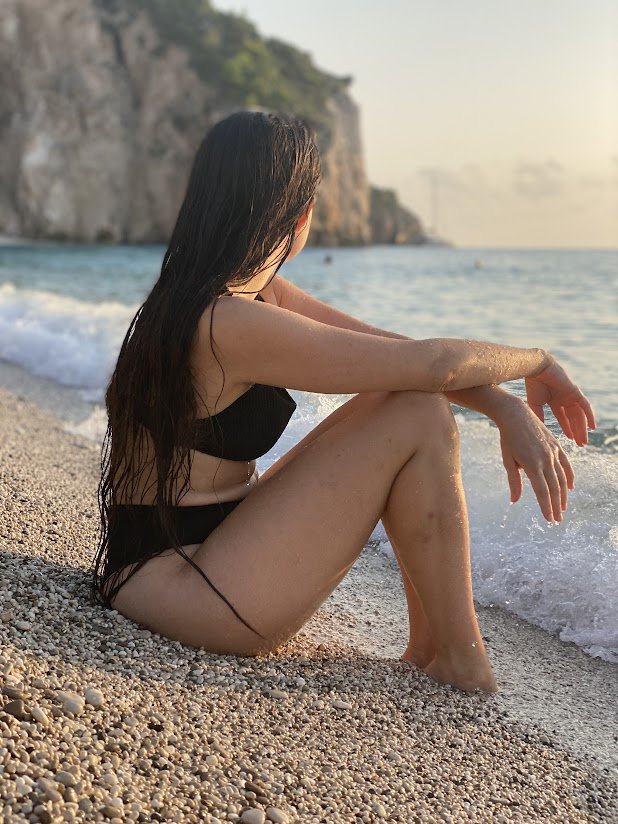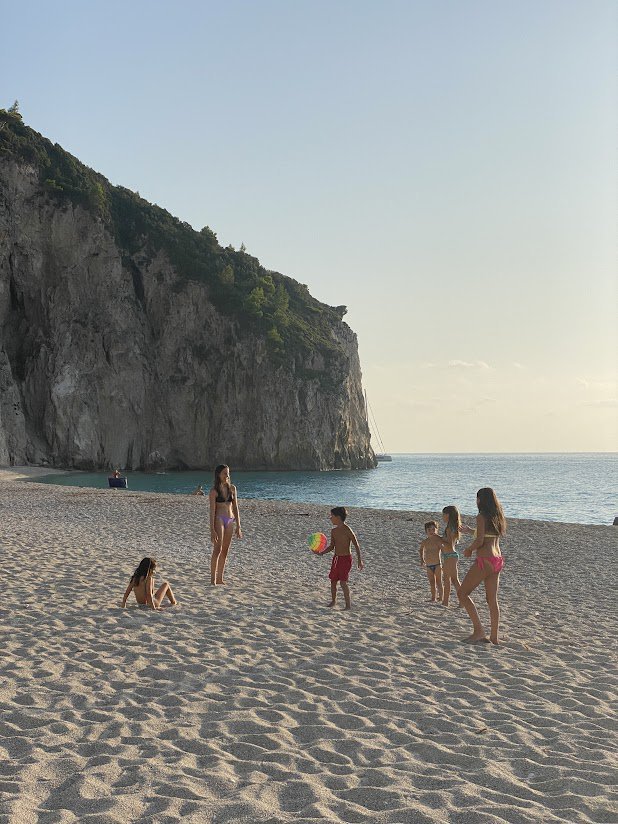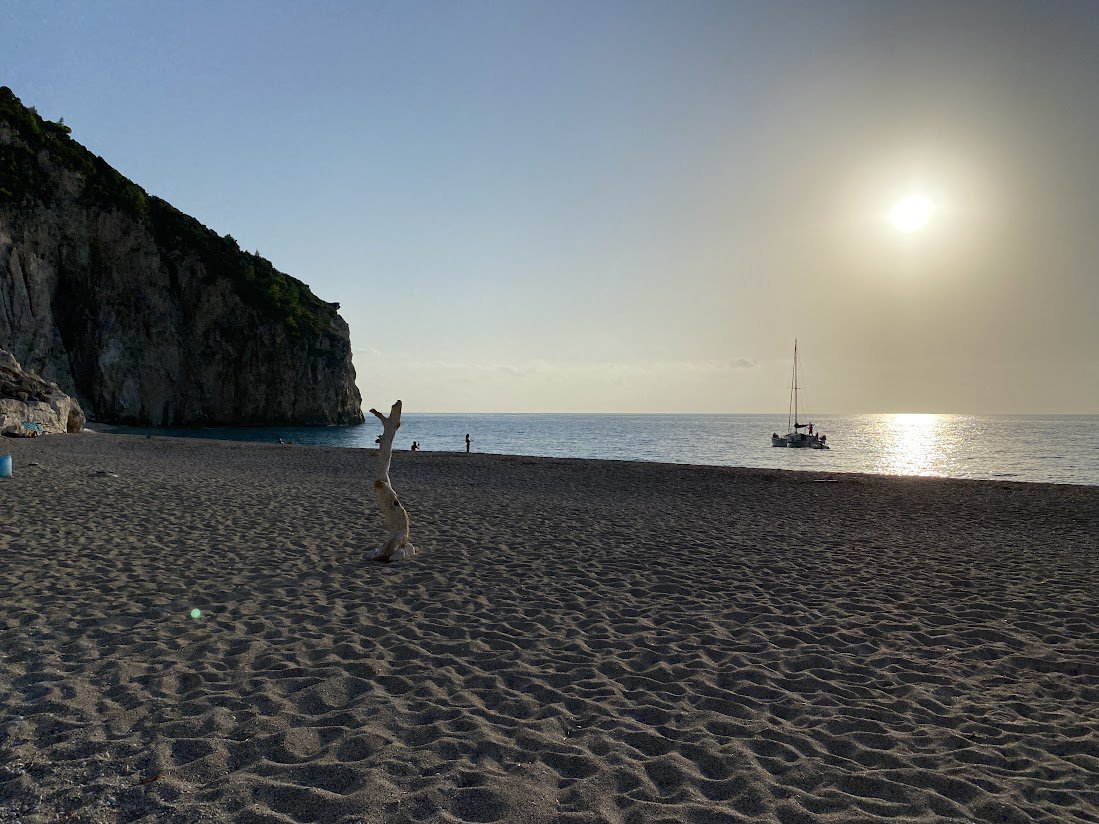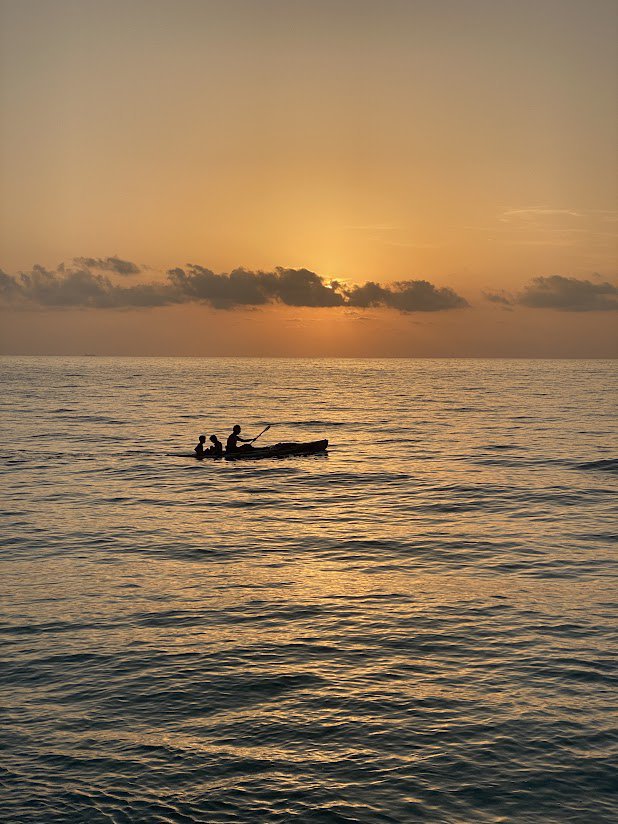 HOW WE GET TO MILOS BEACH
To reach Milos Beach, take the road to Agios Nikitas. The beach is accessible both by sea and by land from here.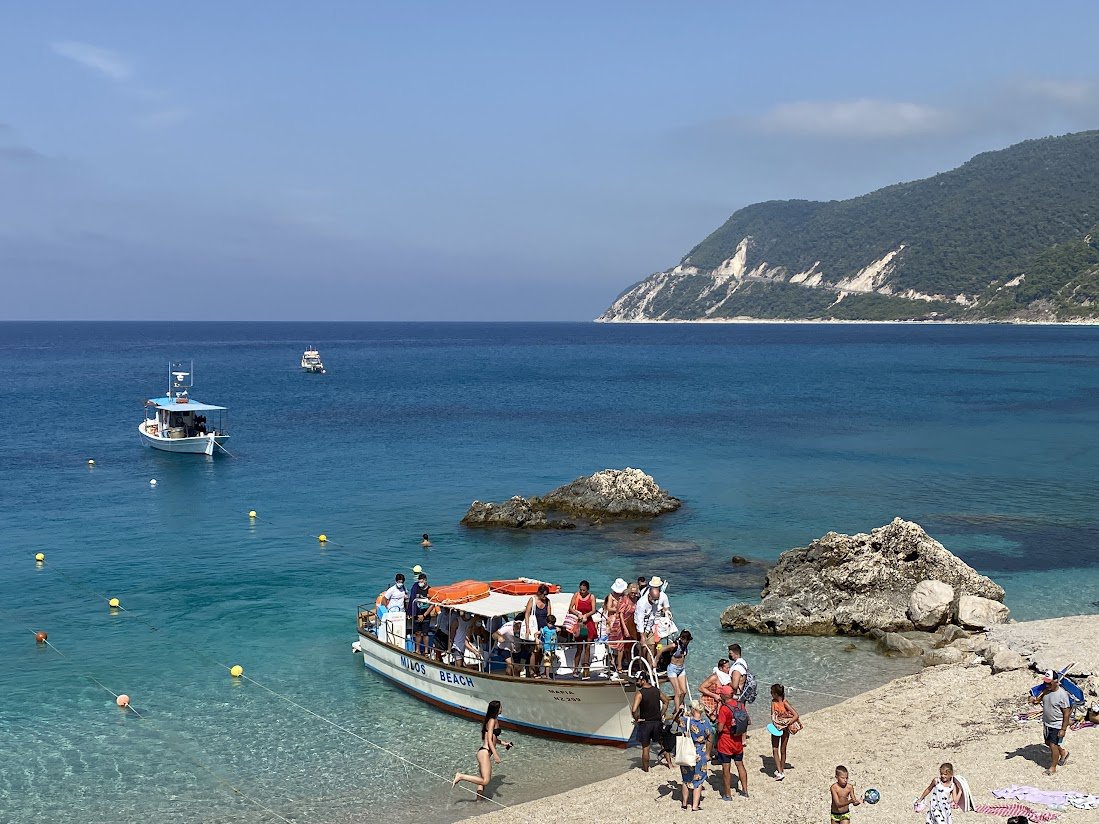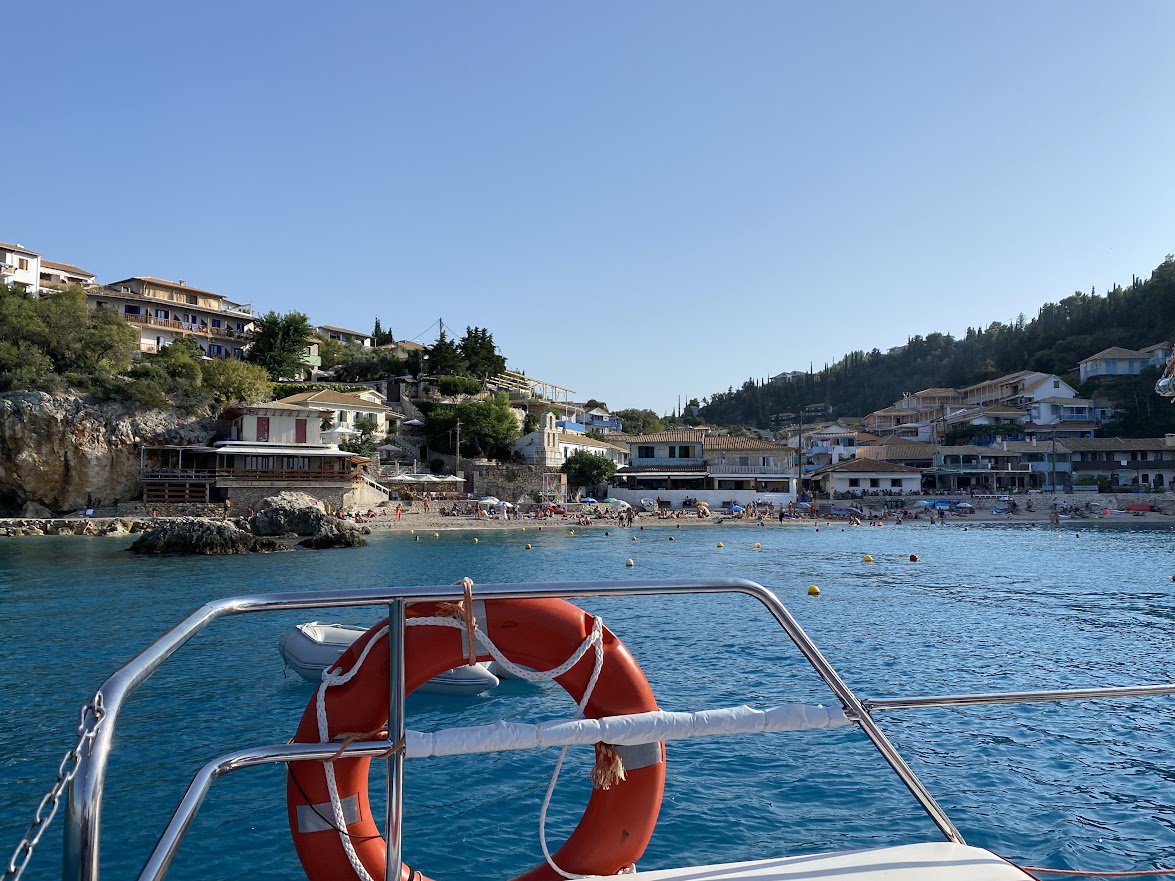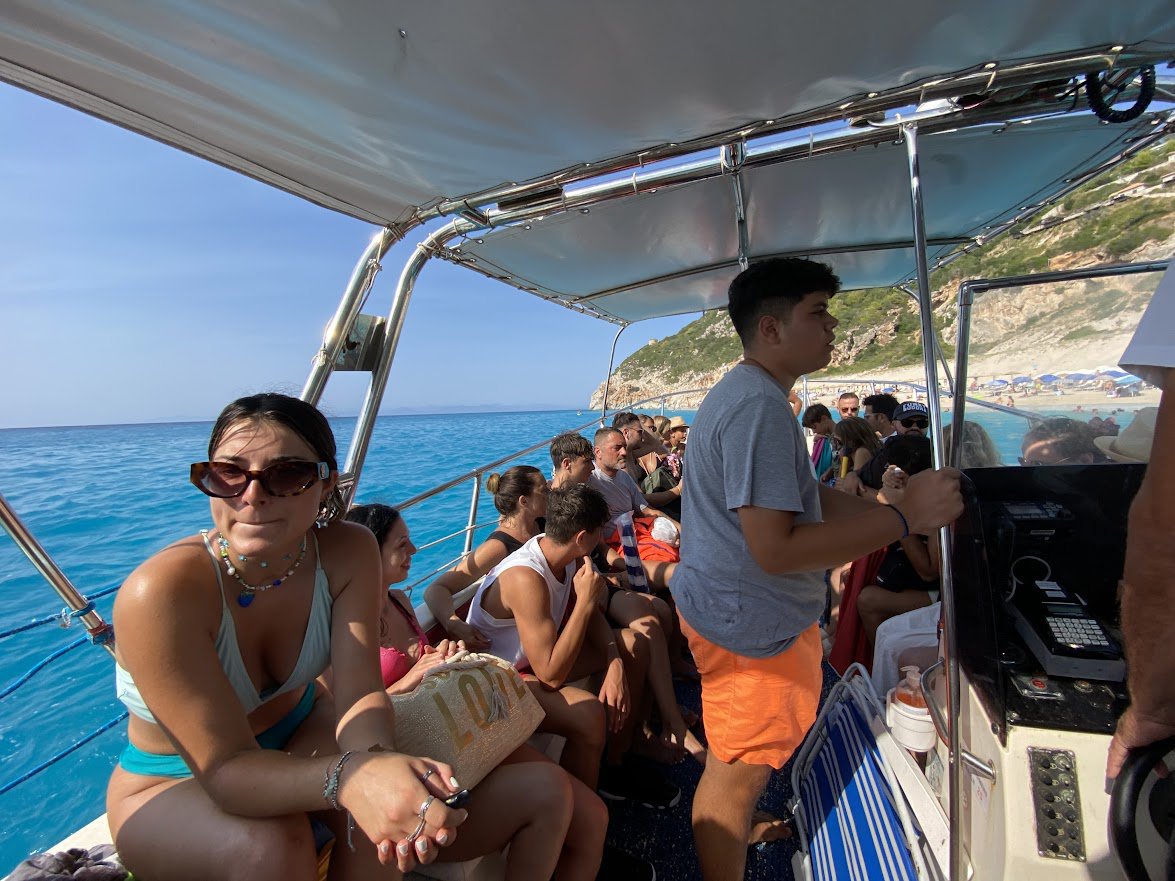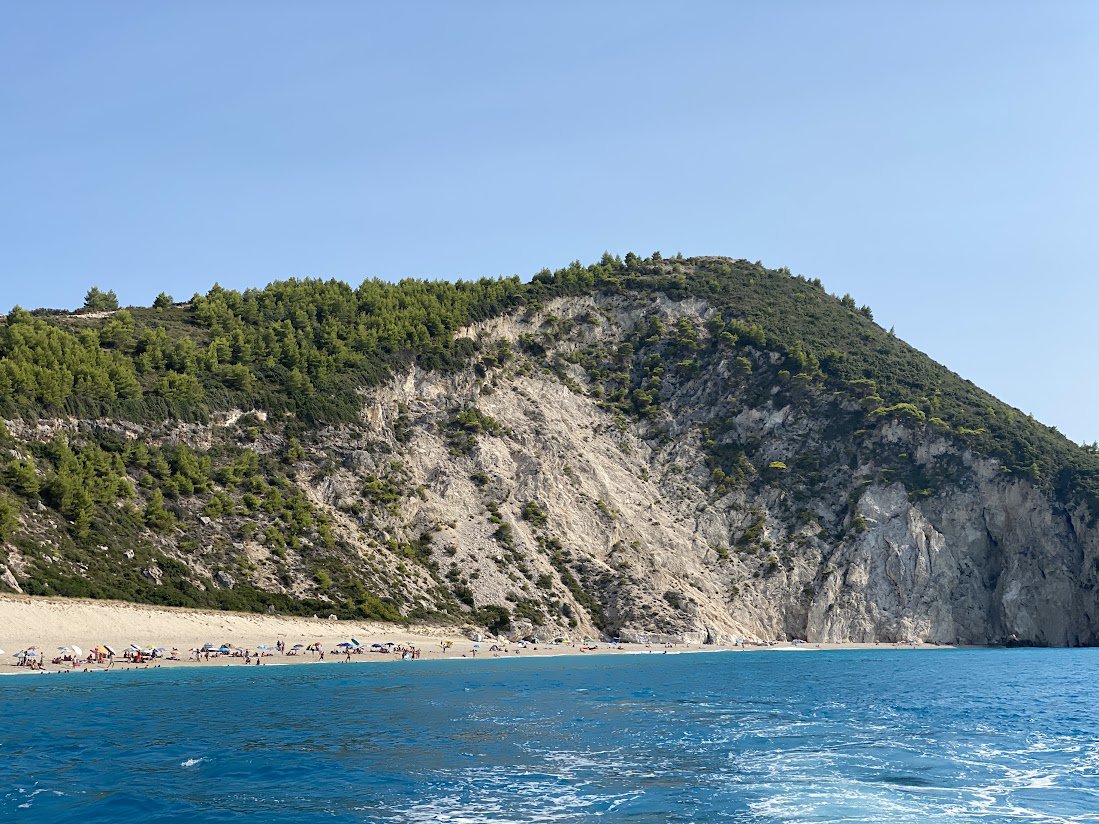 Take a Boat - the easy way
During the summer months, small boats run between Agios Nikitas and Milos Beach every 20 minutes. It's a 5-minute ride and costs 3,00 Euros each way. Tickets are available on the boat. If the weather is rough, keep in mind that boats can't approach the beach so the only option is to go on foot.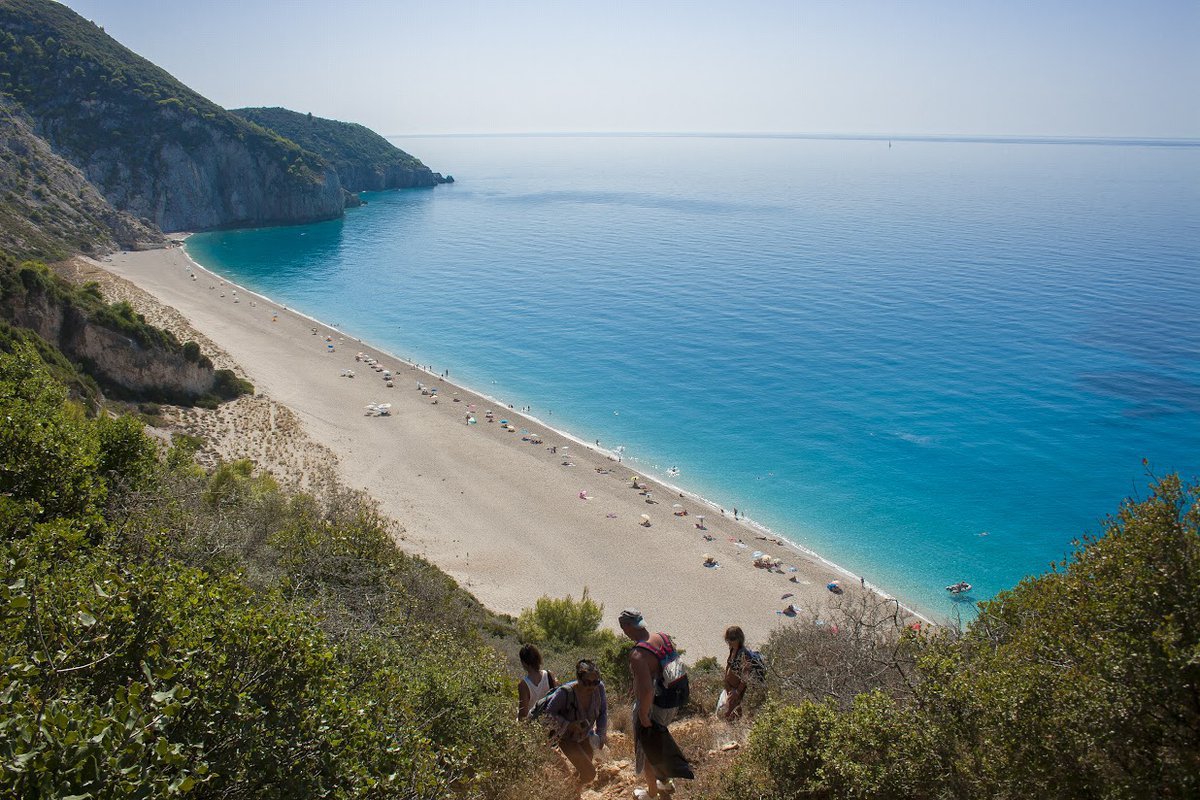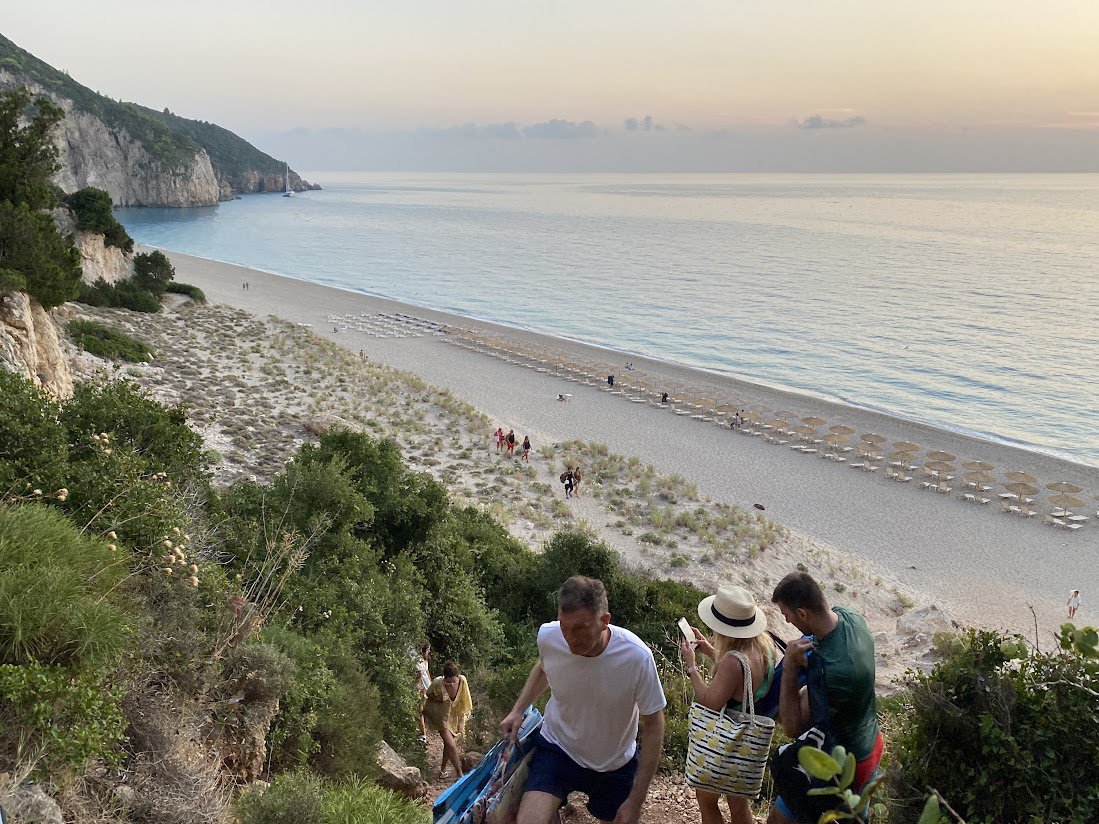 Take the Trail - the hard way
The more demanding way to reach Milos is on foot. You may work up a sweat but trust me, the journey will repay you above and beyond your expectations. Start from the main pedestrian walkway in Agios Nikitas, follow the sign next to Asperous restaurant and you'll soon find the lush and shaded footpath. The medium-difficulty 20-minute hike requires good physical condition and reasonable caution.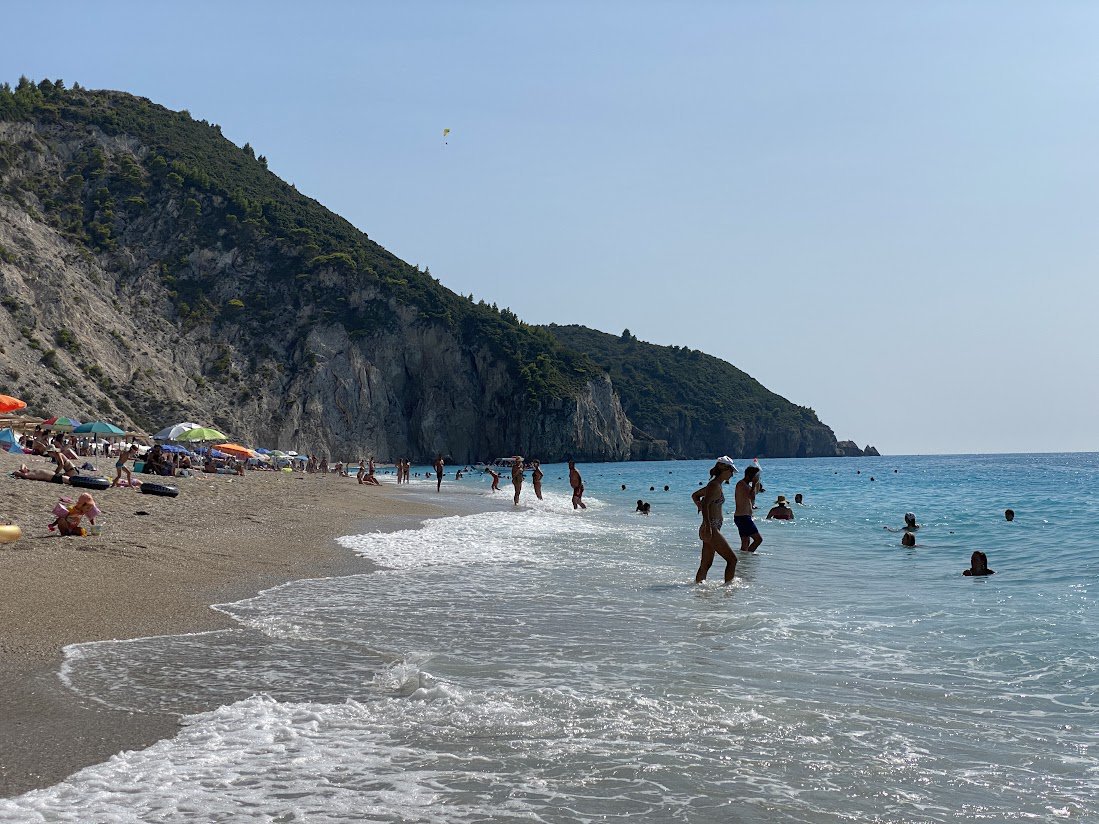 Extra Info
✪ There are no facilities at Milos beach, so make sure you bring your own shade and matt, sunscreen, snacks and plenty of water. You can stop at Argo supermarket in Agios Nikitas for any extra supplies.
✪ The water deepens abruptly at Milos beach and is exposed to the wind, so if there's a strong breeze, it's best to stay out of the water and just enjoy the sun.
Photos: Andreas Thermos
Text: Effie Barla