May 27, 2022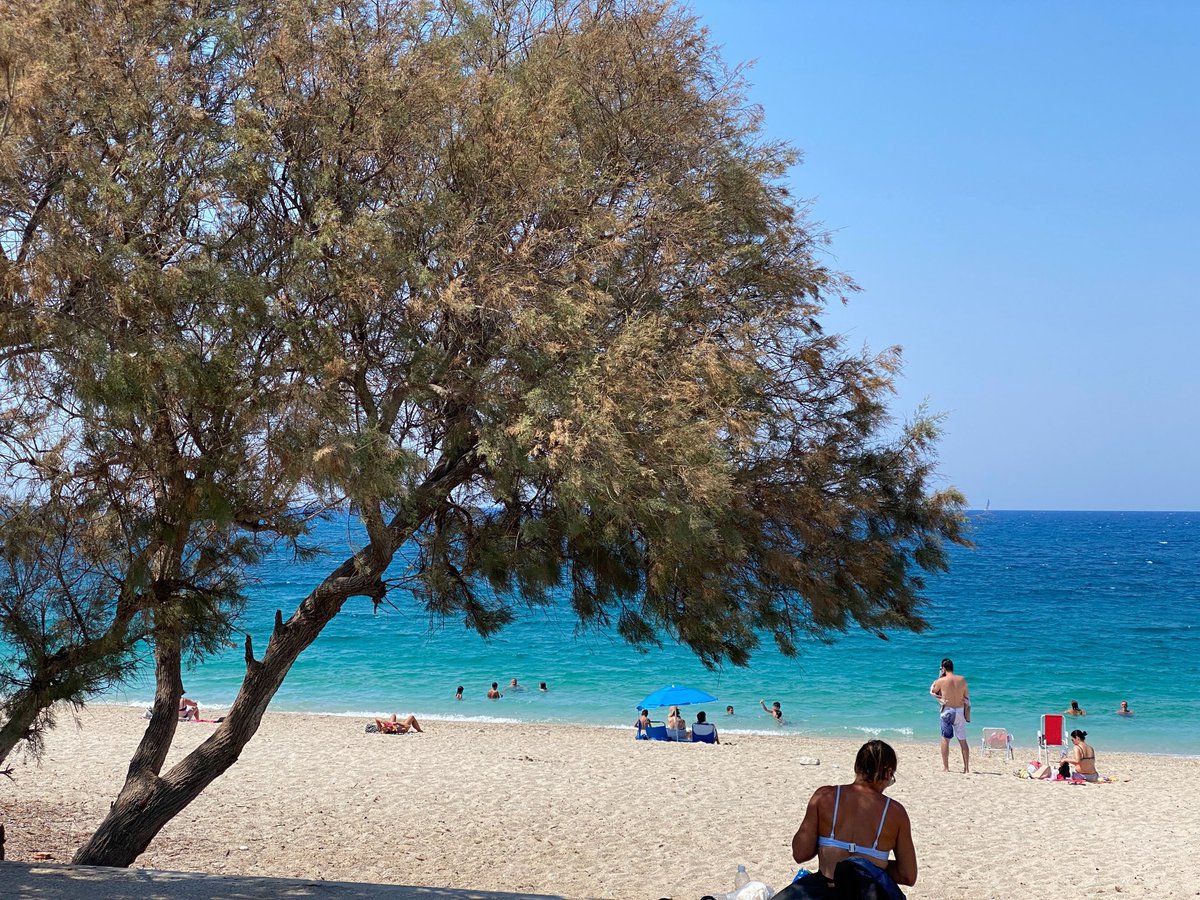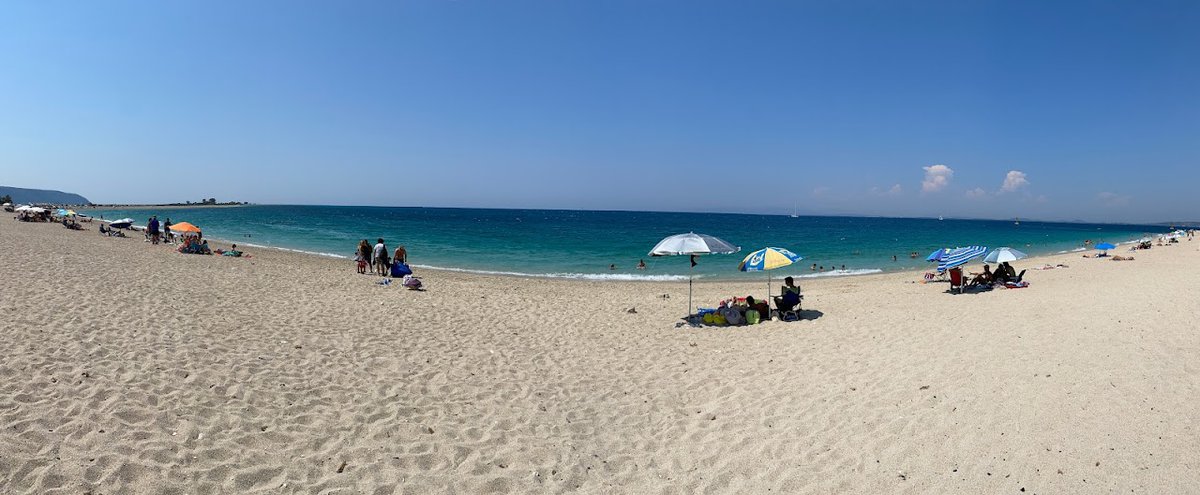 Sublime turquoise waters, petite white pebbles and plush sand welcome you to the "Castle", a dreamy beach just a breath away from Lefkada Town. It's no wonder Kastro is a top choice for locals, who frequent it on account of its proximity, but especially for its pristine waters. Though there's no natural shade here, you'll find an abundance of reasonably-priced umbrellas and sun loungers for rent. If, after you've had a swim, you'd like a refreshing beverage or tasty snack for the kids, just ask the woman who rents the umbrellas to order for you. You can reach Kastro by bicycle, bus or on foot (it's roughly 1,5 kilometers from Lefkada Town). If you chose to go by car, look for the free parking area right next to the beach.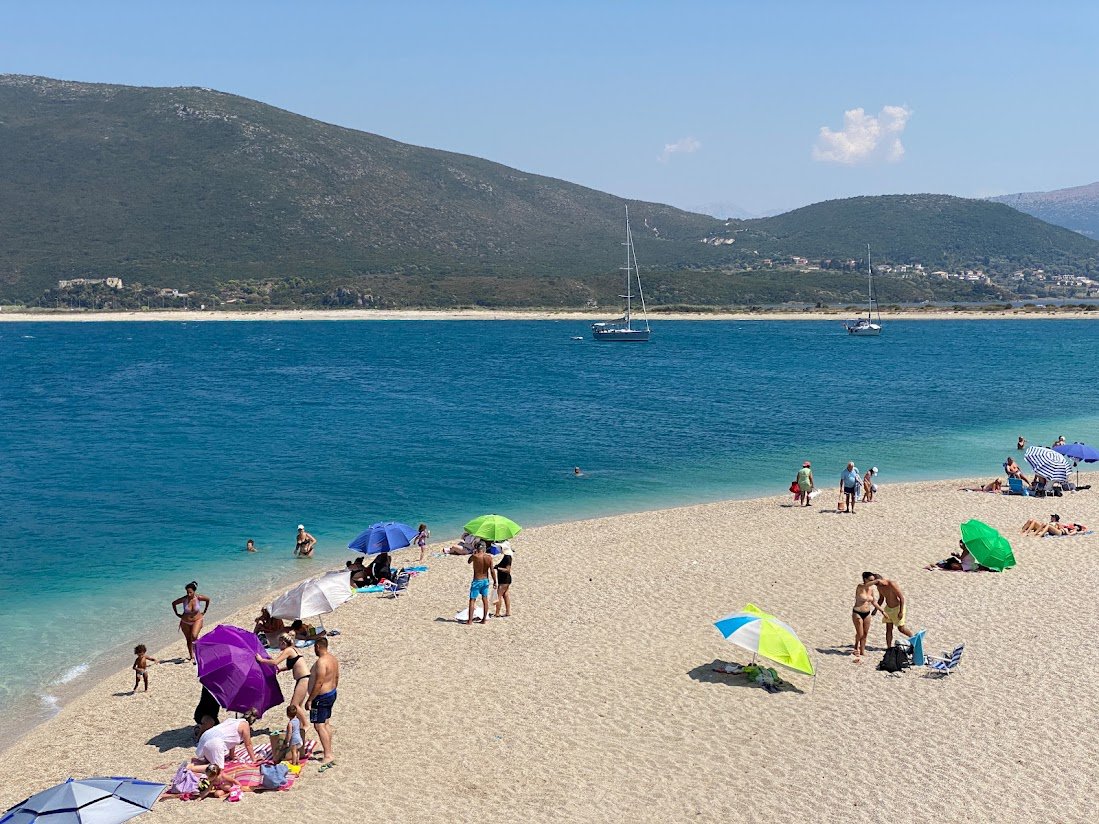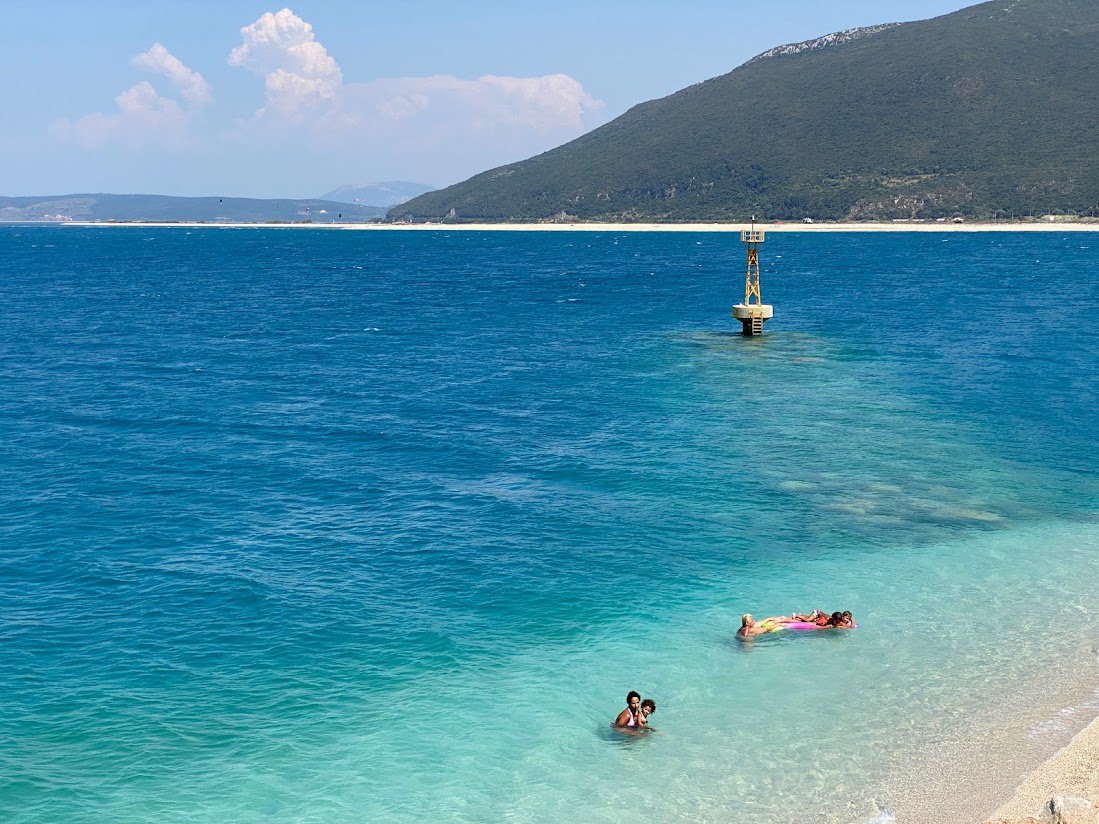 Just like adjacent Kastro beach, Ammoglossa sports crisp sparkling waters, a wide crème-colored sand beach and sprinklings of pebbles. And all this, just a hop, skip and a jump from Lefkada Town! It's perfect for families with children as it's always sheltered from the wind. You won't find umbrellas and loungers here, so bring your own shade and water along with some fresh fruit. If, despite your provisions, you'd like a cool drink, there's a canteen at the end of the road that also make delicious, juicy burgers. It's just a five-minute walk from the beach. Limited free parking is available as well.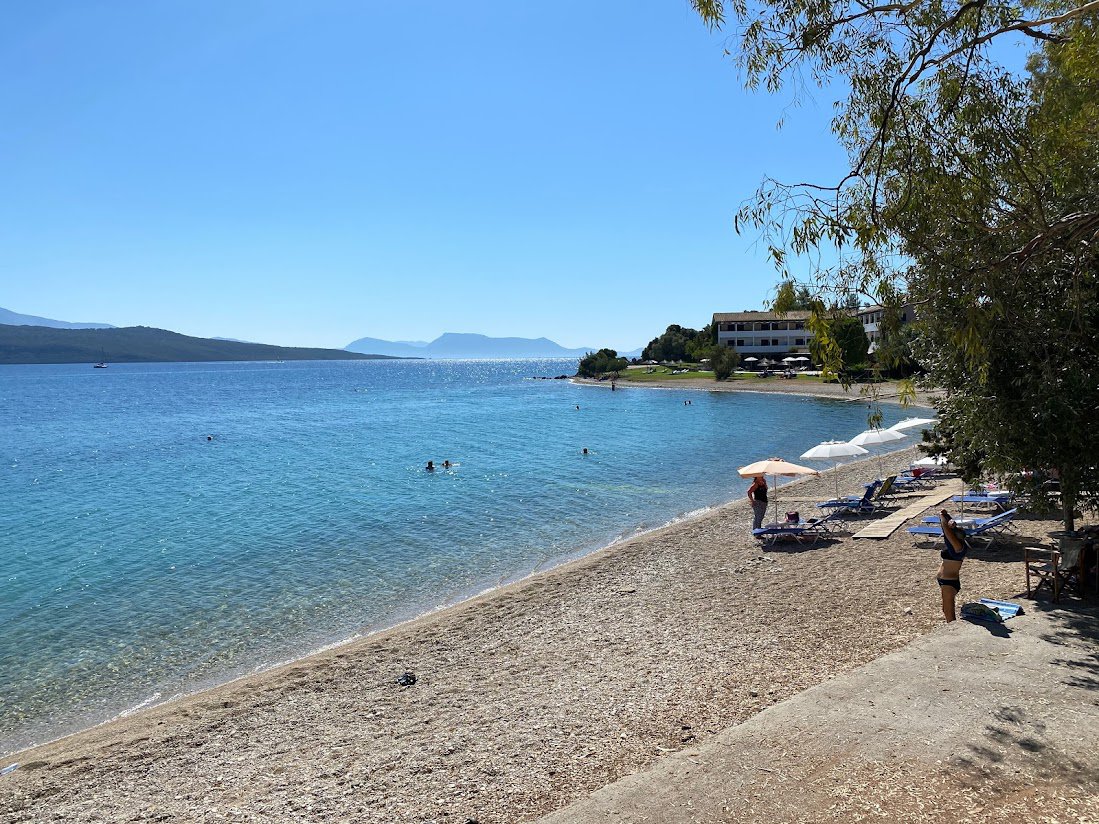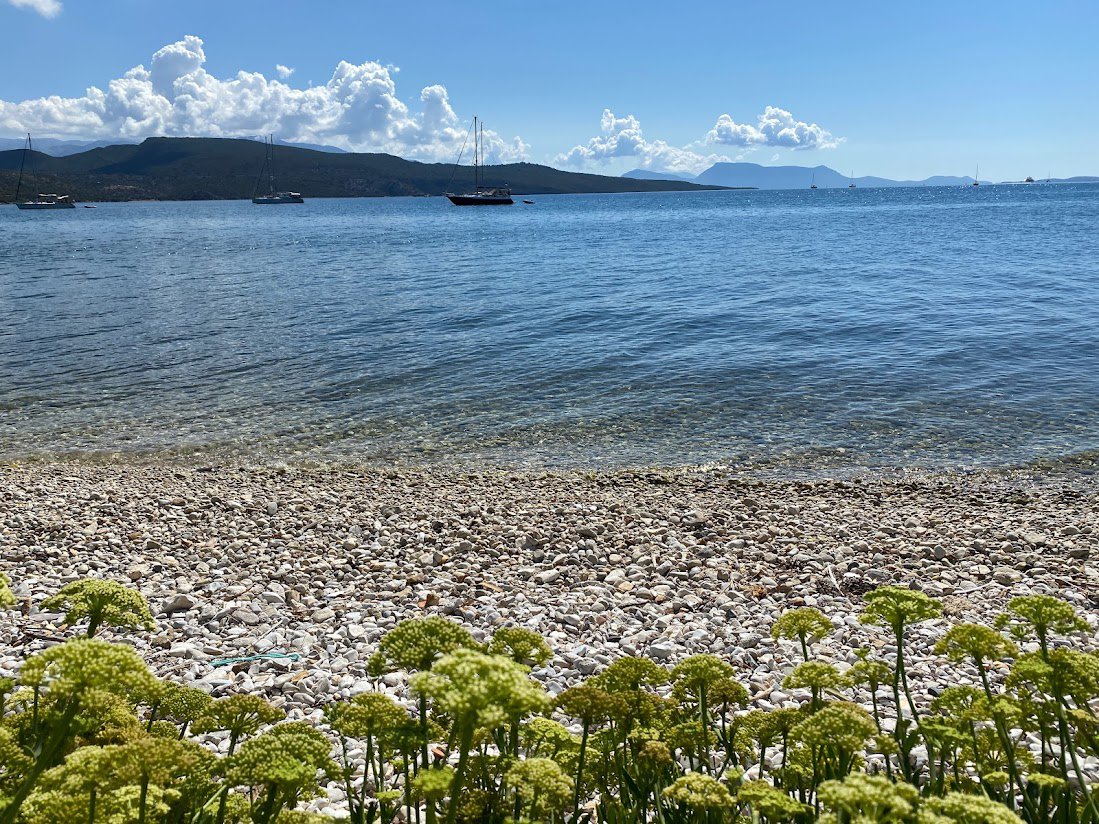 With greenery that literally stretches to the sea, and only five kilometers away from Lefkada Town, Lygia feels almost magically serene. Aromatic eucalyptus trees offer generous shade at this beautiful and loosely organized pebbled beach that's always sheltered from the wind. Lygia is a favorite of families with children because of its shallow, pristine waters, idyllic landscape and surrounding plethora of amenities.
It's worth noting that Lygia beach is equipped with a Seatrac system that offers independent access for people with mobility issues.
Family Taverns at Lygia, Lefkada
An ideal seaside tavern, Seven Islands' menu begins with choice ingredients: fresh fish straight from the local fishing boats, expertly grilled local meats and savory, finger-licking casseroles and stews. For starters, enjoy al dente greens drizzled with lemon and olive oil, hand-cut golden chips and the always popular shrimp saganaki. For your main course, try the swordfish specialty, the grilled sardines and the sea-scented shrimp linguini. No matter what you crave, the quality is guaranteed!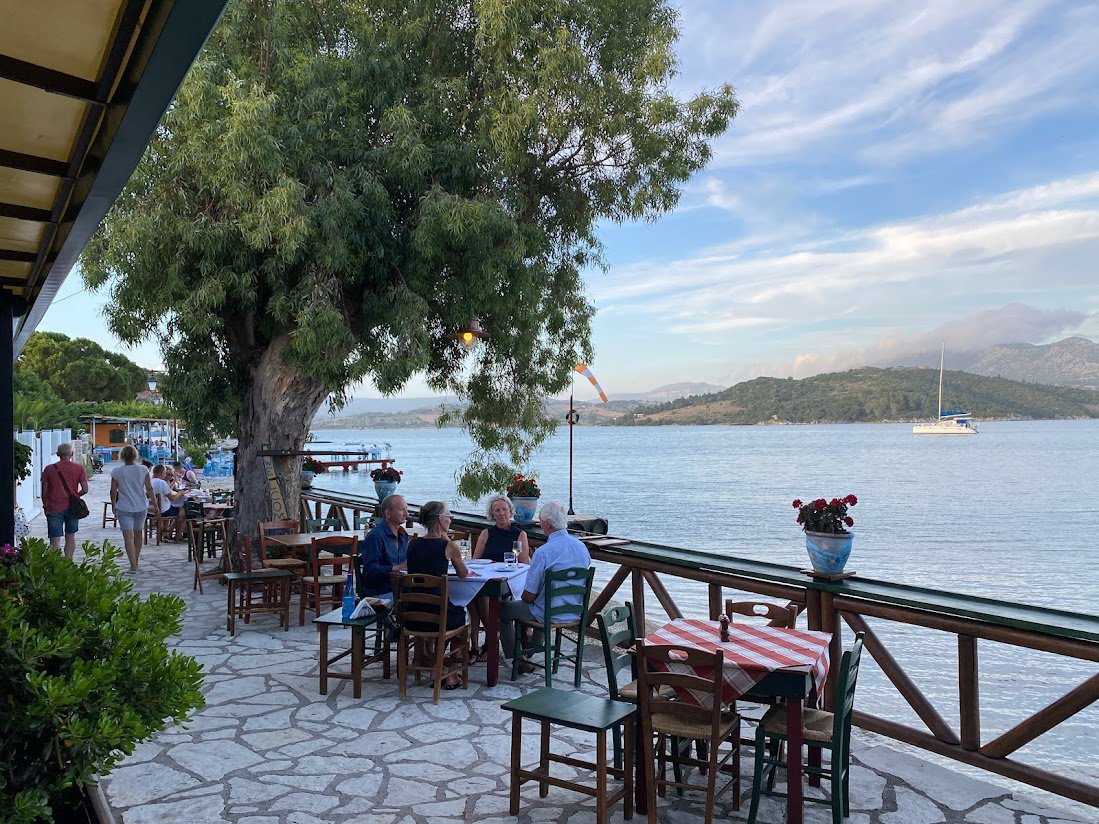 An undeniable benchmark for food connoisseurs, Ta Kanioria in Lygia serves authentic Greek-mama food right by the sea. For starters there's sourdough bread baked in house, perfect for dipping in Greek salads drenched in olive oil, and pies with crispy homemade phyllo dough. If you're ordering from the fish menu, a dish well worth trying is bourdeto, made with burly steamed mussels and crackling grilled calamari. Meat-lovers will appreciate the slow-roasted goat, so tender it melts off the bone, and the mouth-watering beef stifado, a stew with red wine and shallots. Meals here end as they should, with homemade liquor for the grown-ups and divine eclairs or creamy galaktoboureko, a semolina custard in phyllo dough, for the kids.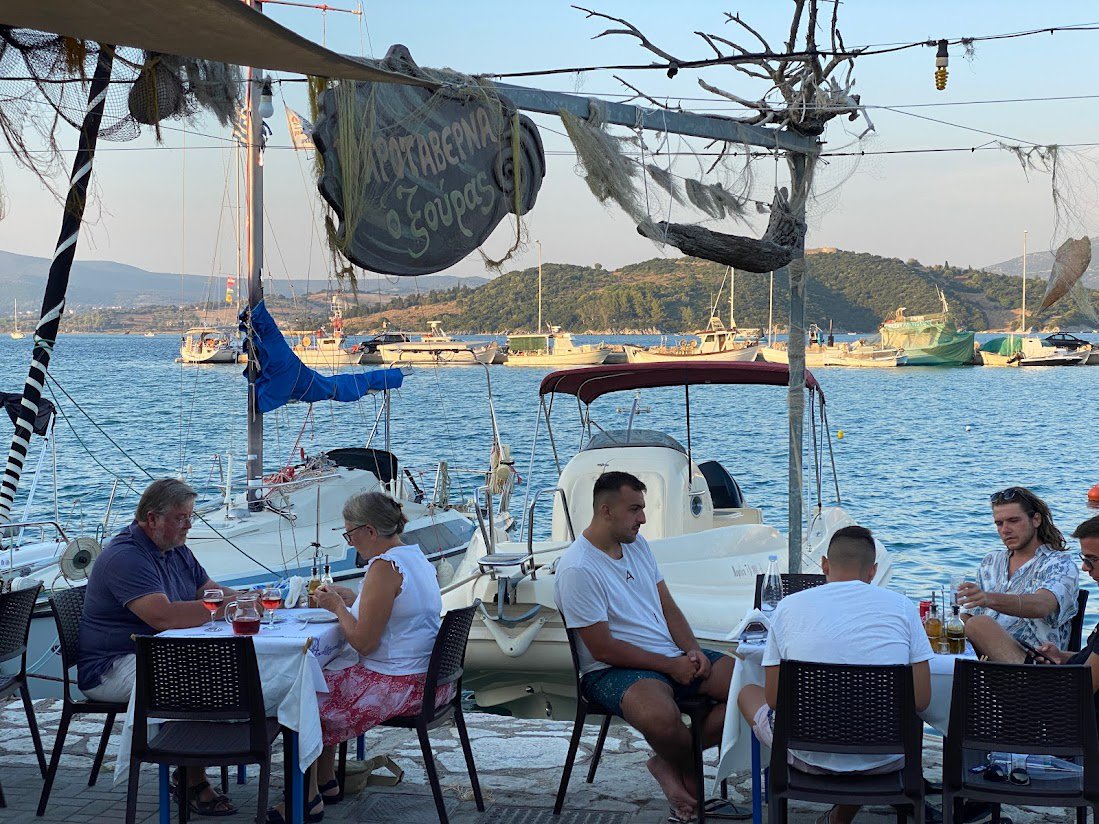 At Xouras you'll eat fish straight from the fishing nets. Here expert preparation, fresh ingredients and a cozy atmosphere culminate in a refined seafood oriented culinary experience. For starters, try the perfectly seasoned marinated anchovies, the expertly grilled octopus and the fish salad prepared with deboned small fish and mayonnaise. The main courses are all extraordinary, but don't overlook the monkfish soup and the out-of-this-world potato wedges.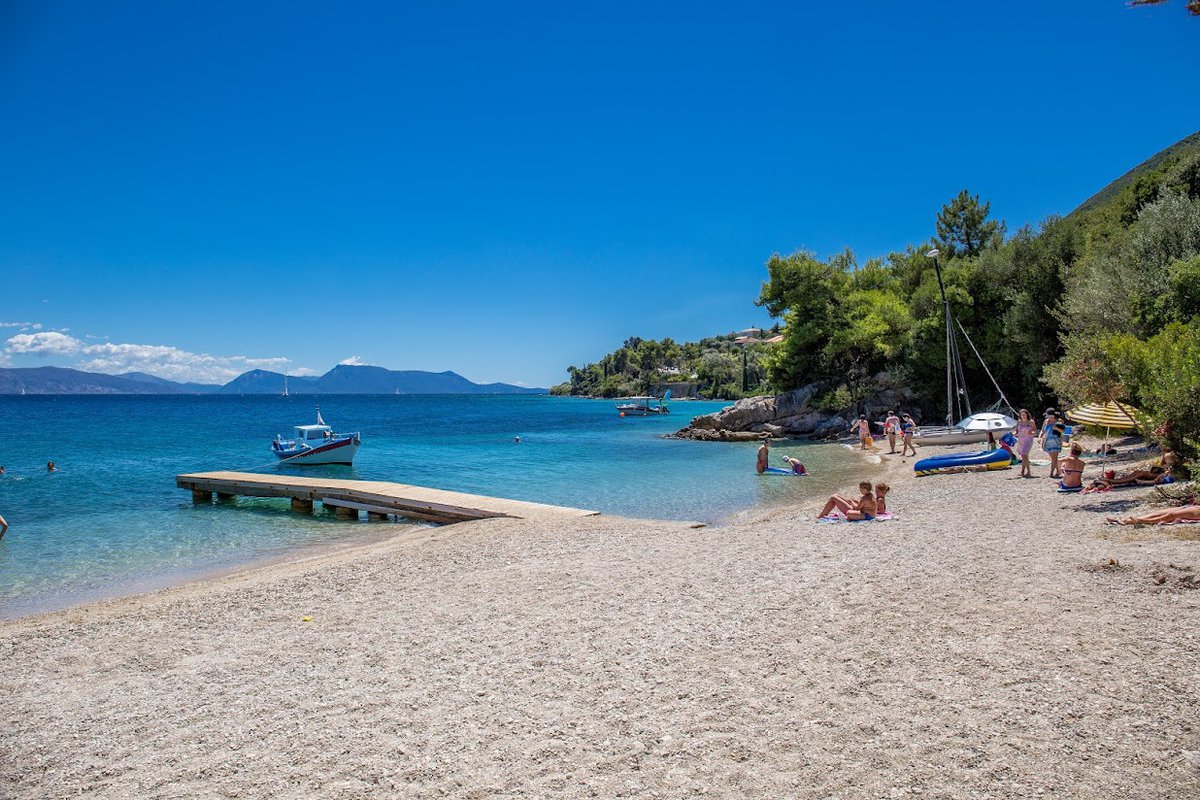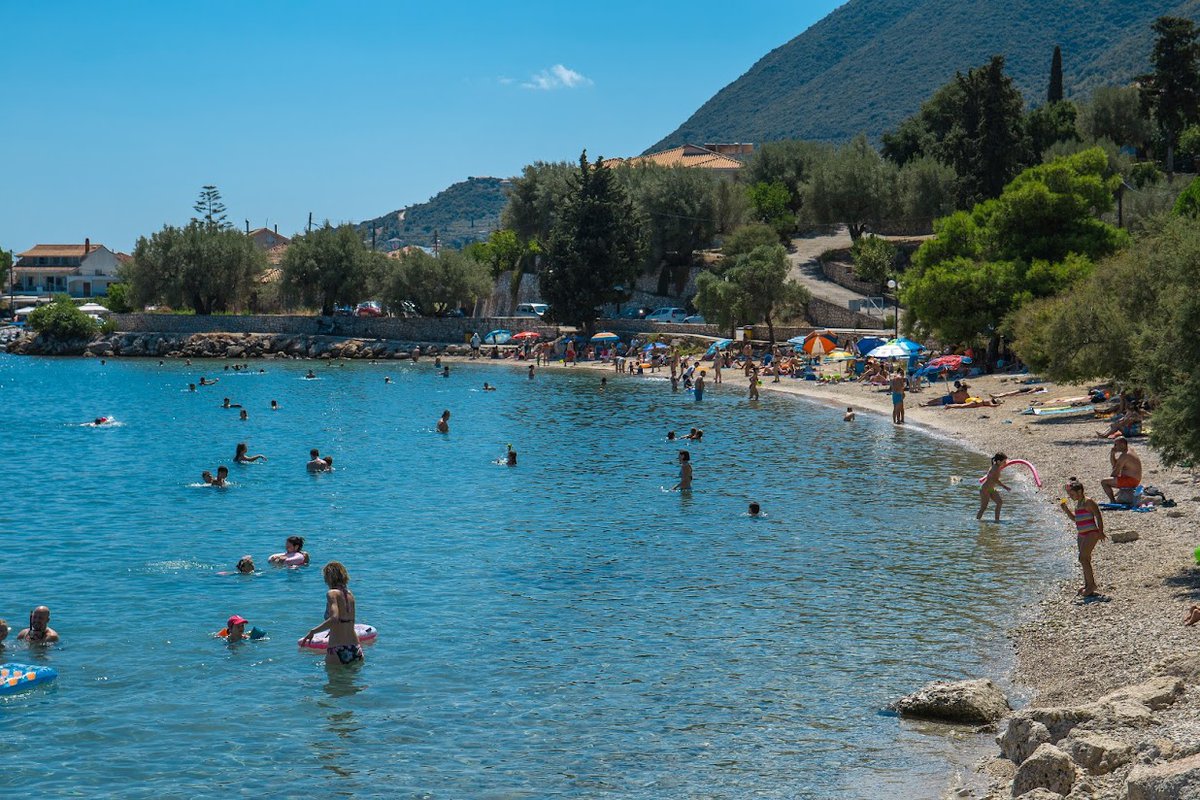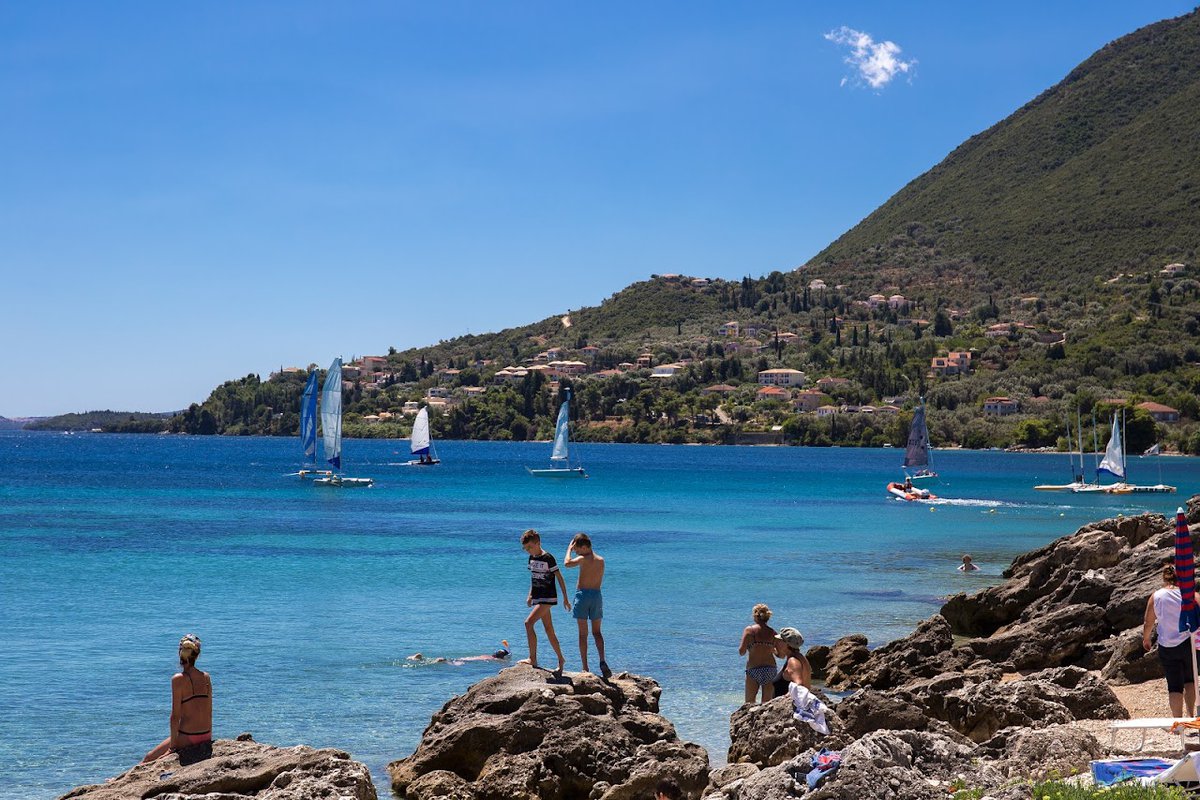 Nikiana Beach is situated between Lygia and Nydri on Lefkada's eastern coast, approximately nine kilometers from Lefkada Town. It's highly developed and offers travelers a plethora of services and accommodations without conceding, in the least, its picturesque character. At Nikiana's small sheltered beaches, children can enjoy cool dips in the sea and endless fun in the sand while their parents soak up the sun and savor the tranquil and lush Lefkadic scenery. You won't find sun loungers and umbrellas here, but trees provide excellent and plentiful natural shade. Because of its shallow waters (Nikiana, and especially Limni, at Nikiana's entrance, are the island's shallowest coasts), the many cafes that line the road and the ease of parking, Nikiana is possibly the best choice for families with toddlers. If you're travelling with older children that crave adventure, stop by Lefkada diving center to join one of their safe, beginners-level diving excursions.
Family taverns in Nikiana, Lefkada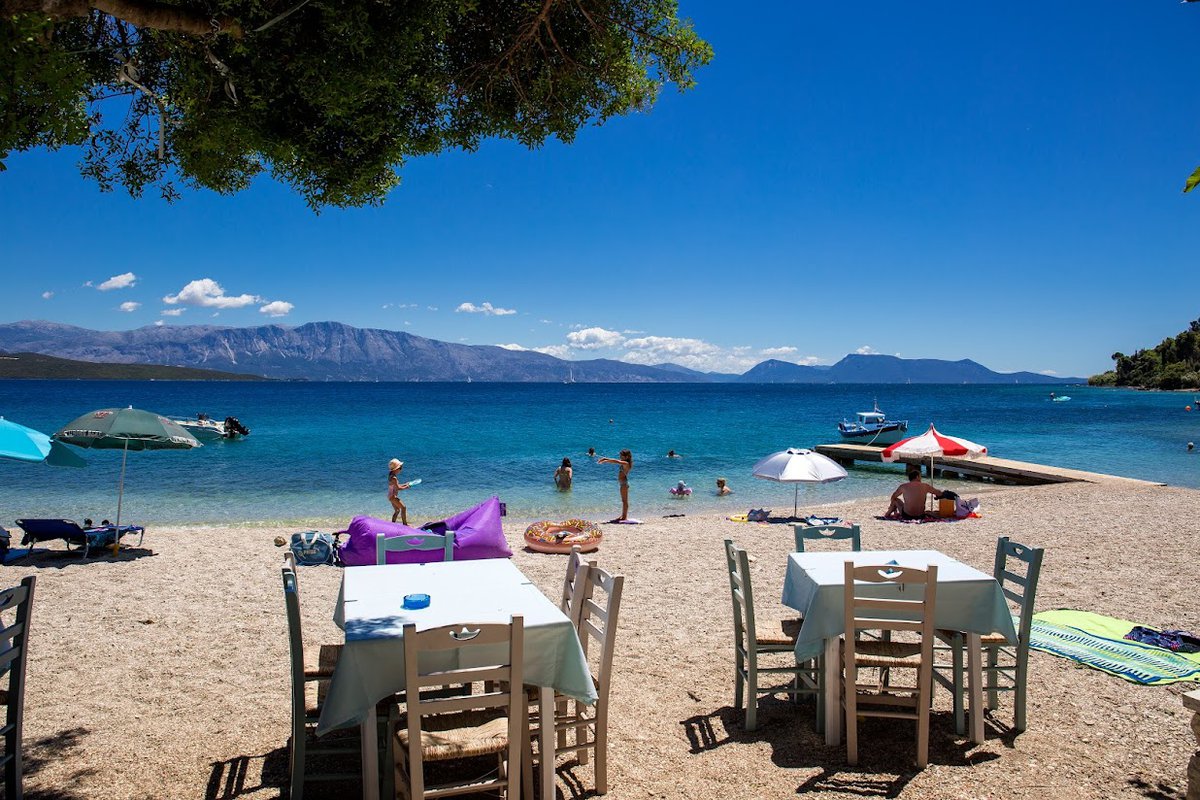 Before your swimsuit dries, walk over to Anasa tou Zorba, a decades long gastronomical destination for locals. It's right by the sea, so while you order and wait for the entrées, your children can continue swimming in the beautiful little beach cove at your feet. Try the delightful zucchini croquettes, the refreshing octopus salad and the delicious grilled sardines with capers, Anasa tou Zorba's trademark dish. Your children are sure to relish the super-fresh small fish, expertly prepared tuna steak, crisp fried calamari and creamy seafood pasta risotto. There are delicious meat dishes as well. And plenty of parking space!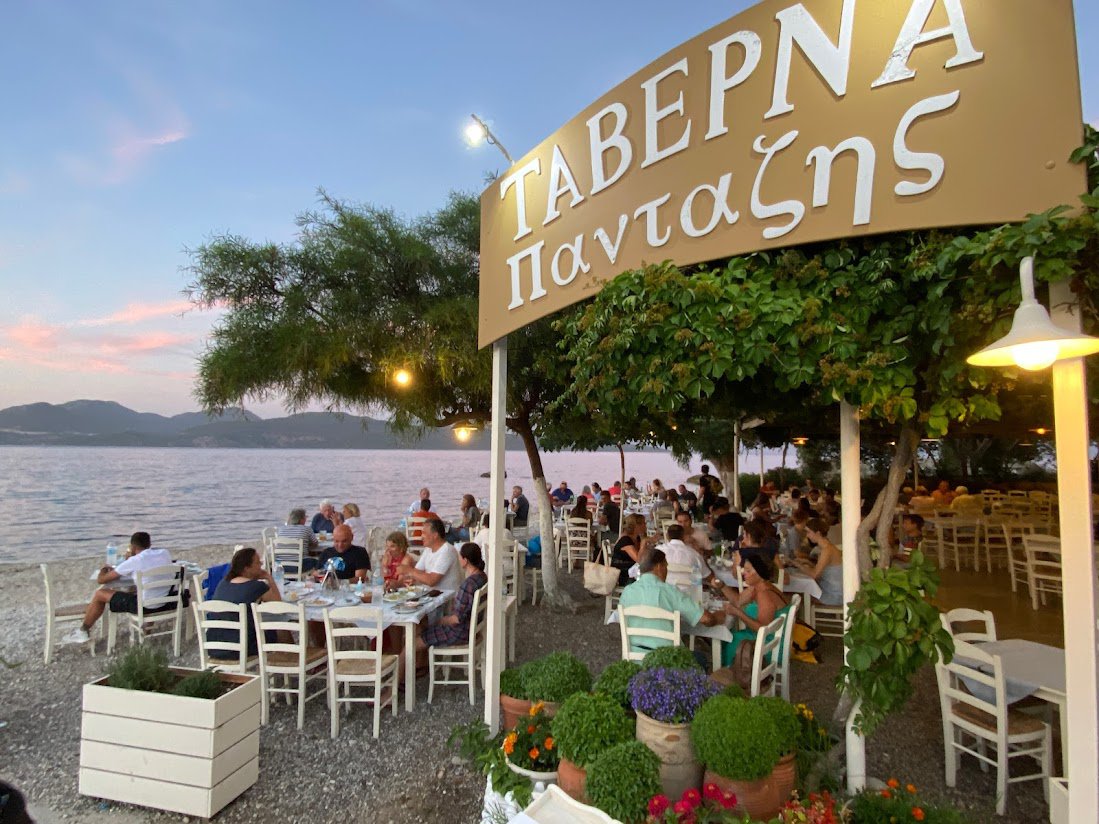 Tavern Pantazis, at the edge of Nikiana's port, is without a doubt the locals' favorite place to gather on account of its excellent value for money. The location is spectacular, with wooden tables right on the beach, the sea gently lapping the shore and plenty of room for your children to play. At Tavern Pantazis you'll enjoy crispy yet succulent seasonal fish, delicious sea-scented mussel pilaf, mouth-watering octopus and dreamy shrimp linguini that will surpass your greatest expectations! Naturally, the menu also includes a variety of meat and vegetable dishes, with pastitsio and moussaka topping the list, especially for our little friends.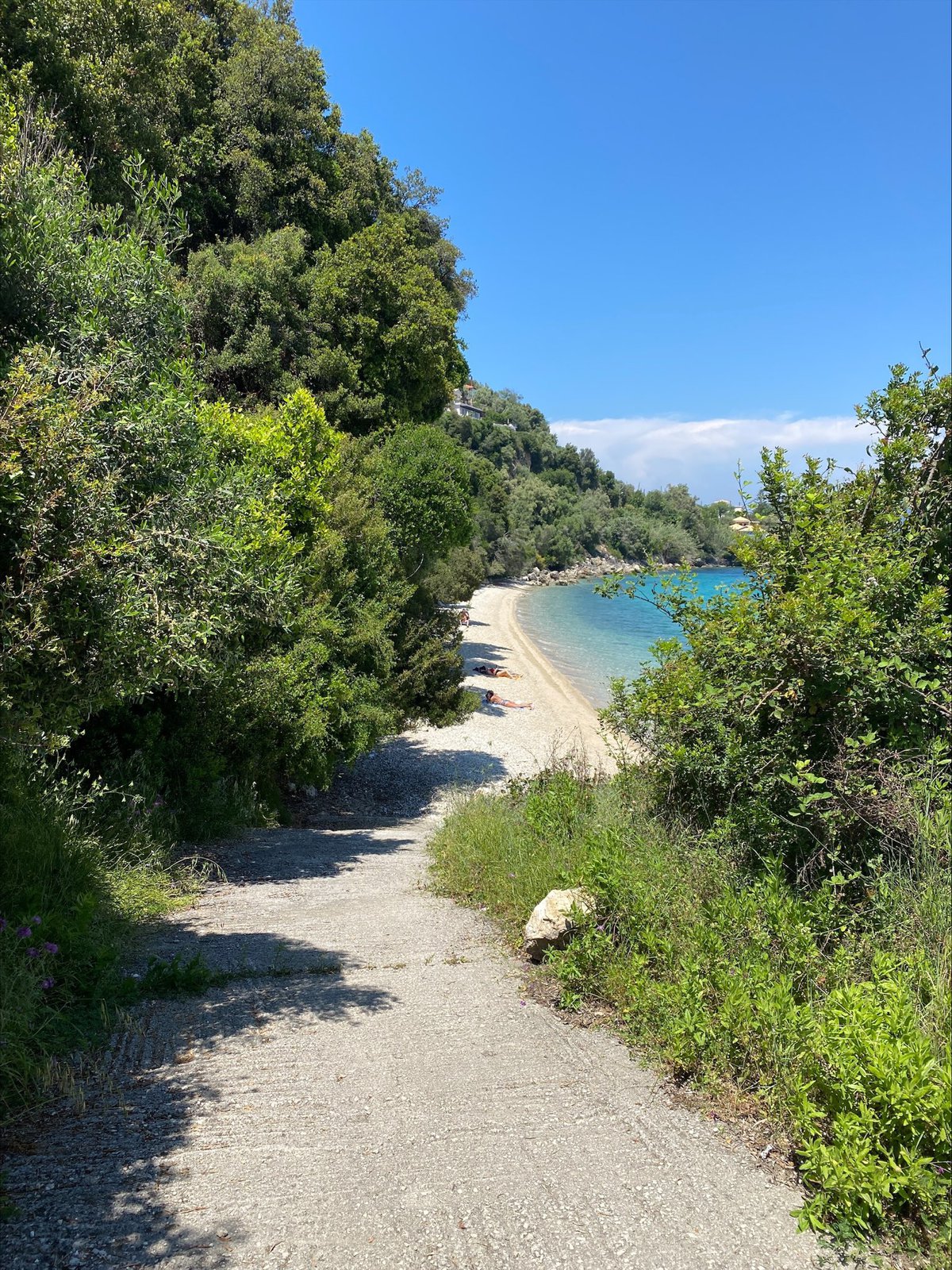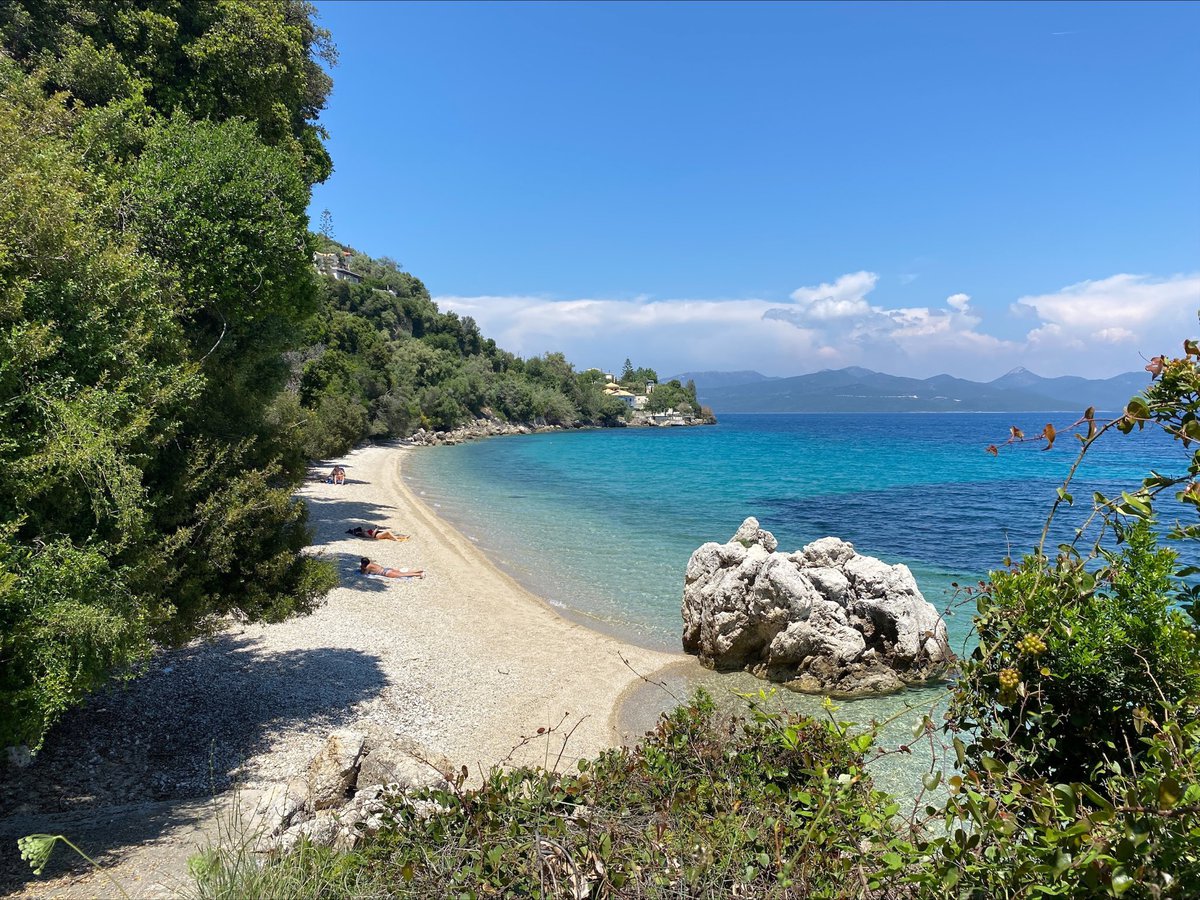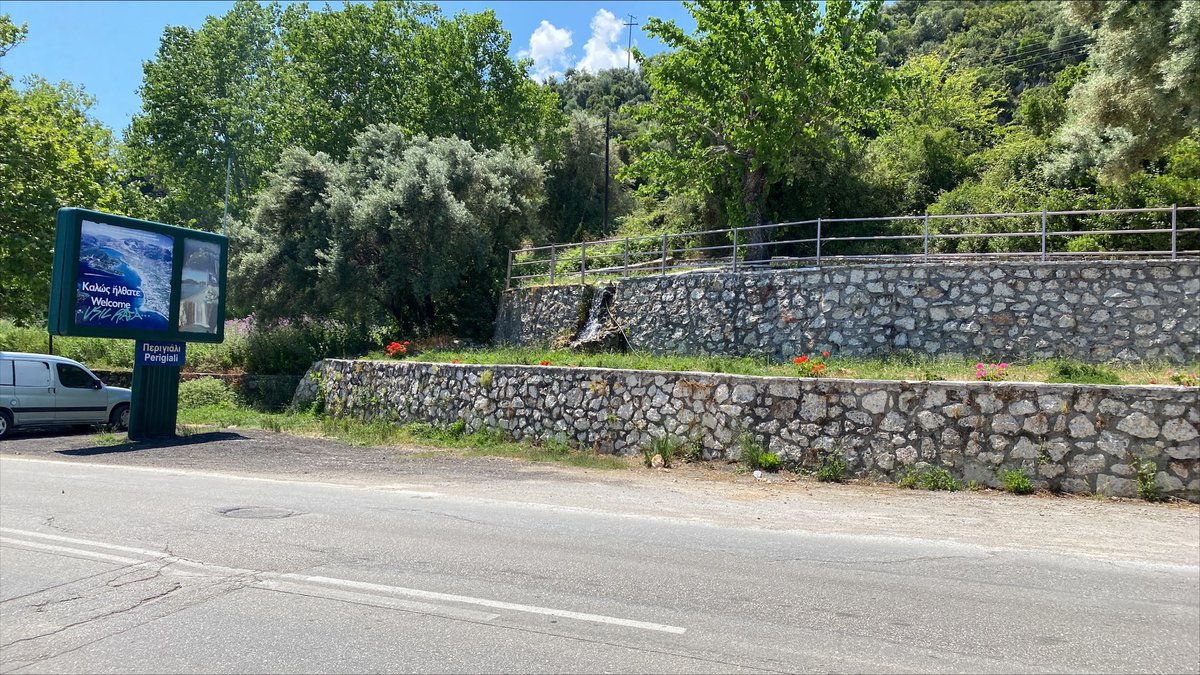 Immediately after Nikiana, you'll come to the beach known as "the Pasha's", or "Tou Pasa", a small sand beach easily accessible only by foot. Just park along the road and follow the lush and shaded footpath. The beach's name is a vestige of Ottoman Rule when this area was part of the estate of Fagit Pasha. If we travel even further back in time, the surrounding land might have belonged to Homeric King Laertes, father of Odysseus, an intriguing theory that has yet to be historically confirmed. No matter what the case, the location is phenomenal with shallow, sparkling, emerald waters and a simply astonishing view towards the small islands of Sparti, Heloni and Madouri, which explains why the beach is a favorite of many families though it's not organized.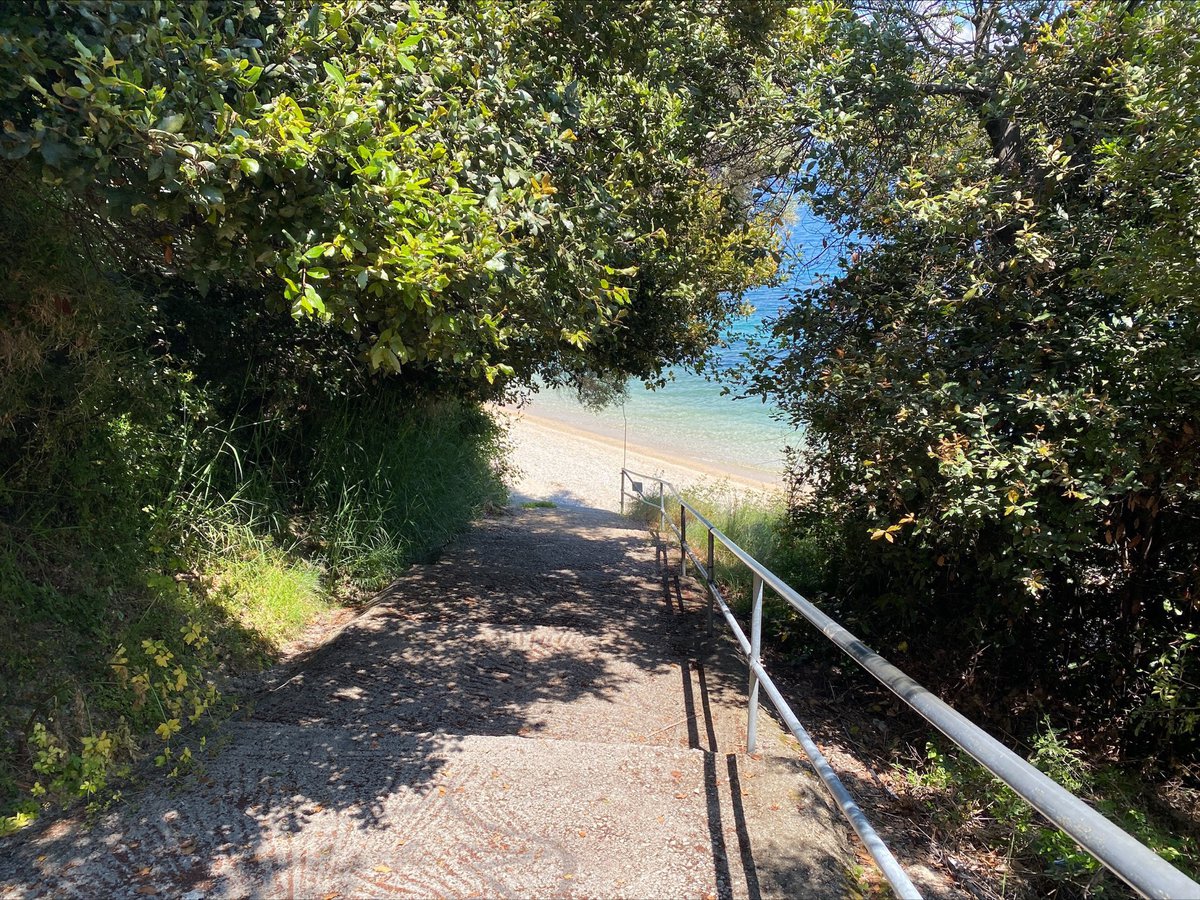 Continuing east past Pasa beach, we come to Perigiali, a large golden sand beach with calm turquoise waters, juxtaposed with an unending landscape of green. A substantial part of the beach is organized, but there is plenty of room to place your own umbrella if you wish. The tranquility you'll feel here is unparalleled. With the beach's natural shade and child-safe waters that deepen ever so gradually, the only thing you'll hear is the lapping waves and the drone of the cicadas.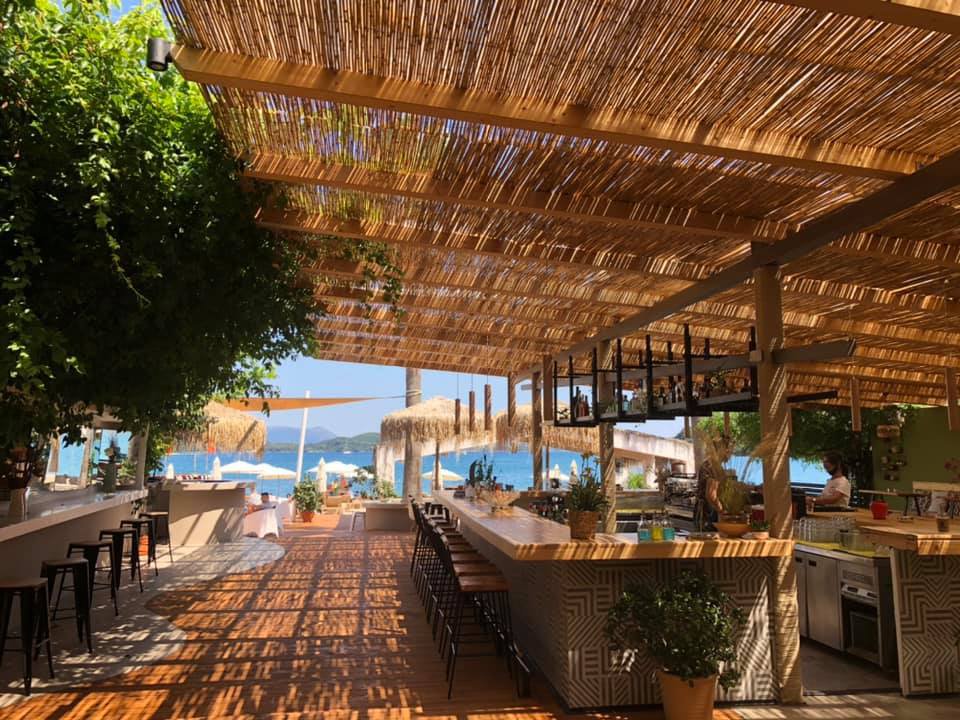 At Nydri's "Cavos" beach, you're sure to spot Maraboo, the laid-back beach bar with a unique bohemian flair and a panoramic view of the islets Scorpios and Madouri. Relax for hours in luxurious lounge-chairs with the sea at your feet or grab a beautifully shaded table to enjoy your brunch and dinner with the entire family. Your children will surely appreciate Marabou's delicious menu as well as its playground!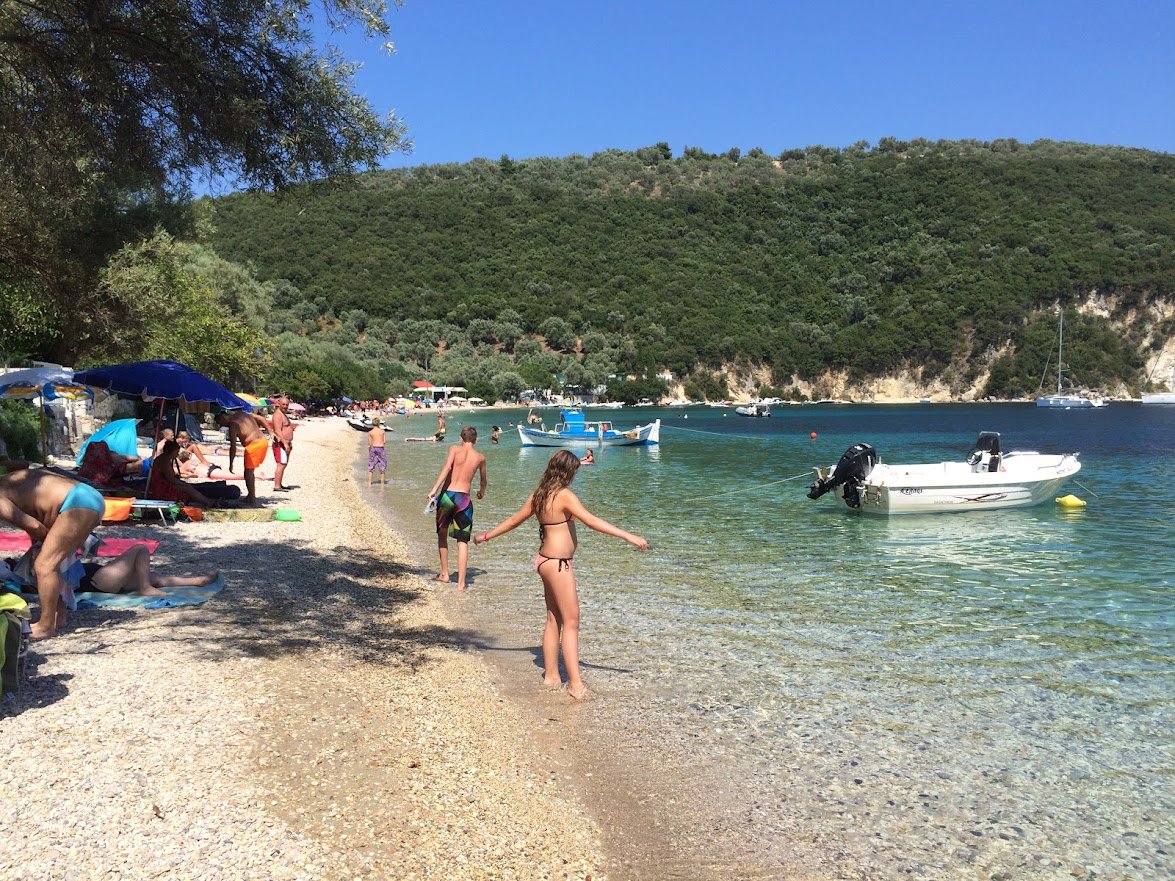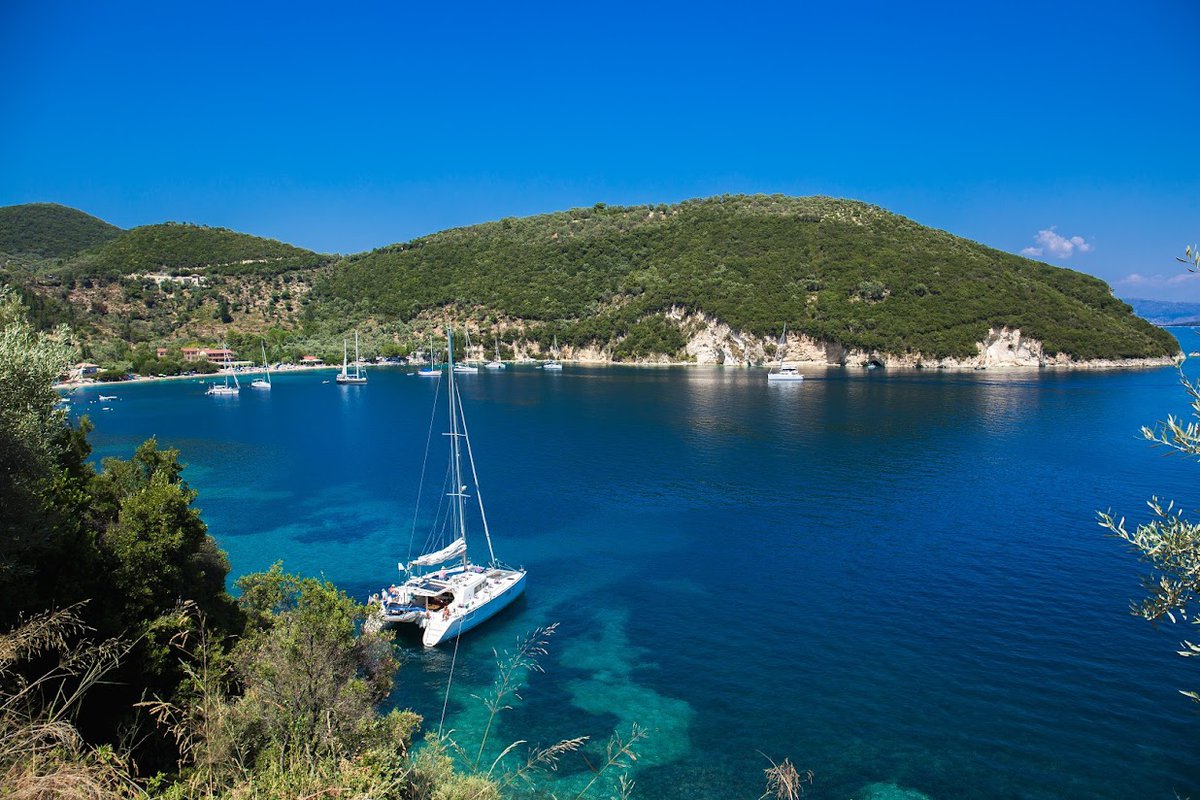 In a small cove near the village Vlicho, the snow-white pebbles of Desimi beach sparkle under the dazzling June sun. Umbrellas and loungers are available on part of this magnificent beach while the rest remains as mother nature made it. Desimi's beauty is not the only attraction, as it offers everything you need for a perfect day at the beach with your family - calm seas, translucent waters, thick shade, sand and pebbles, picturesque taverns and easy accessibility. Rent a sea-cycle and explore the spectacular surroundings.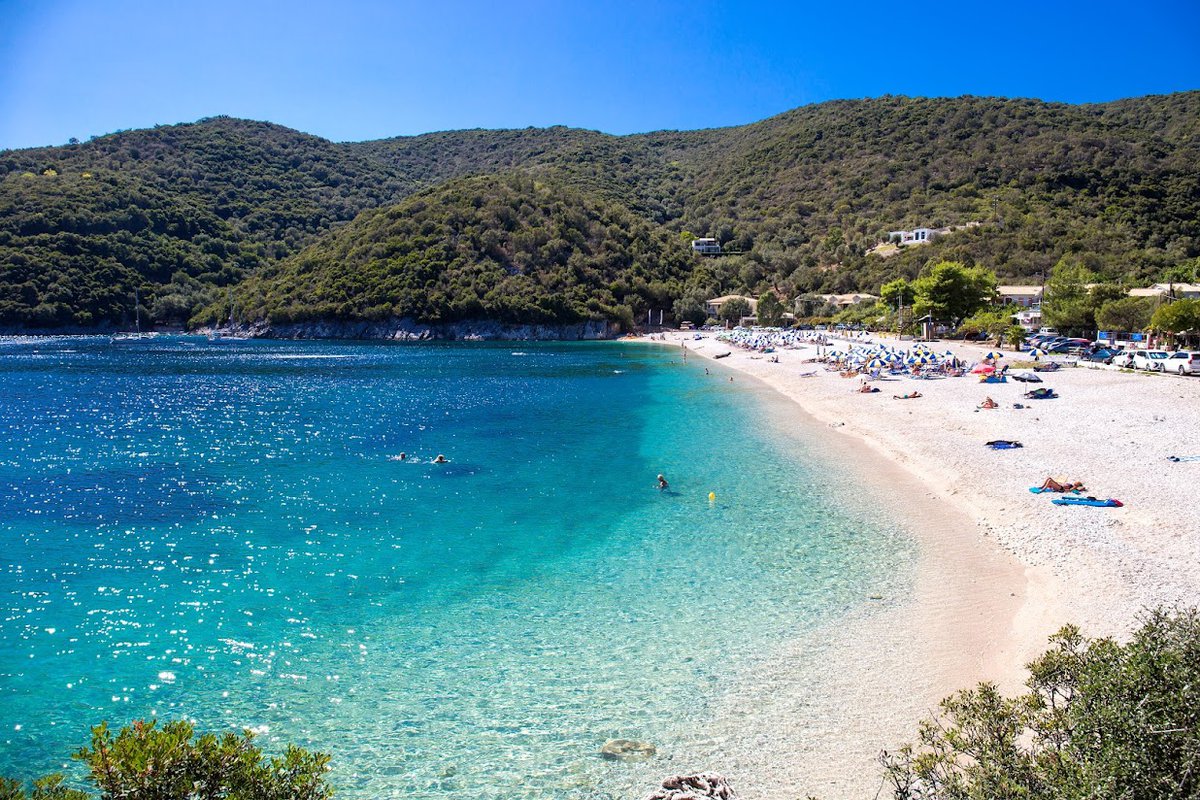 Despite its name, Mikros Gialos is nothing but small. This wonderful beach, shaped like a perfect crescent moon, lies thirty kilometers from Lefkada Town on the island's south coast. Once the harbor of a small fleet of fishing boats, Mikros Gialos has in recent years evolved into a keenly attractive organized beach that's been consecutively awarded the Blue Flag. Here you'll find everything you need, a campsite, villas, cafes, taverns and a mini market. Lush mountains embrace the cove, offering protection from the prevailing winds and daily calm seas. Let your children run free on the brilliant white pebbles, splashing their feet in the sea for hours while you relax under the glorious sun.
FAMILY TAVERN AT MIKROS GIALOS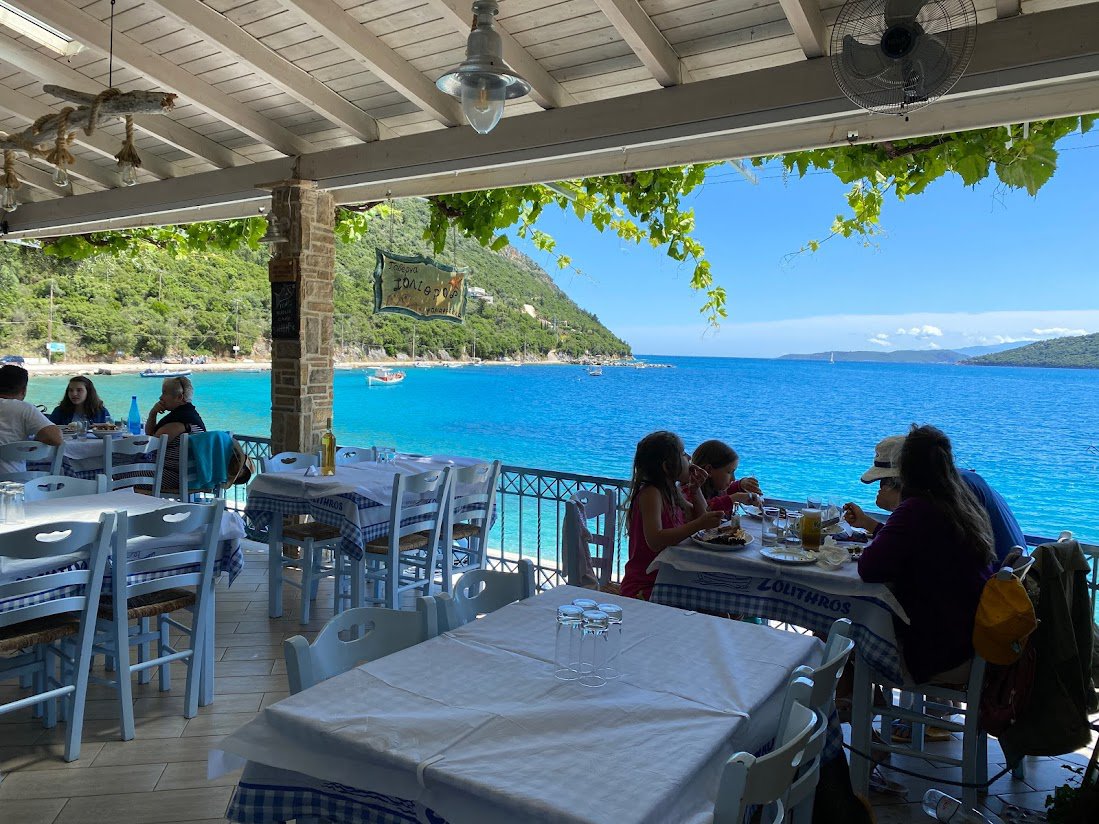 After a long swim, you'll surely have worked up an appetite, so grab a bite at Zolithros, the emblematic, literally seaside, tavern with masterfully prepared dishes even people who "don't like fish" will love. The seasonality of ingredients is top priority here, so everything you eat is sure to be fresh and delicious. In addition, the fish served are their own catch, ensuring Zolithro holds the recipe for a perfect tavern. Ask Vangelis for the day's fish and if they happen to be gofeto or sanpiero, make sure you try them. Also phenomenal is their grilled squid, shrimp and octopus. Of course, it's not just fish here. There are plenty of meat and plant-based options to choose from and, for dessert, a to-die-for chocolate pie.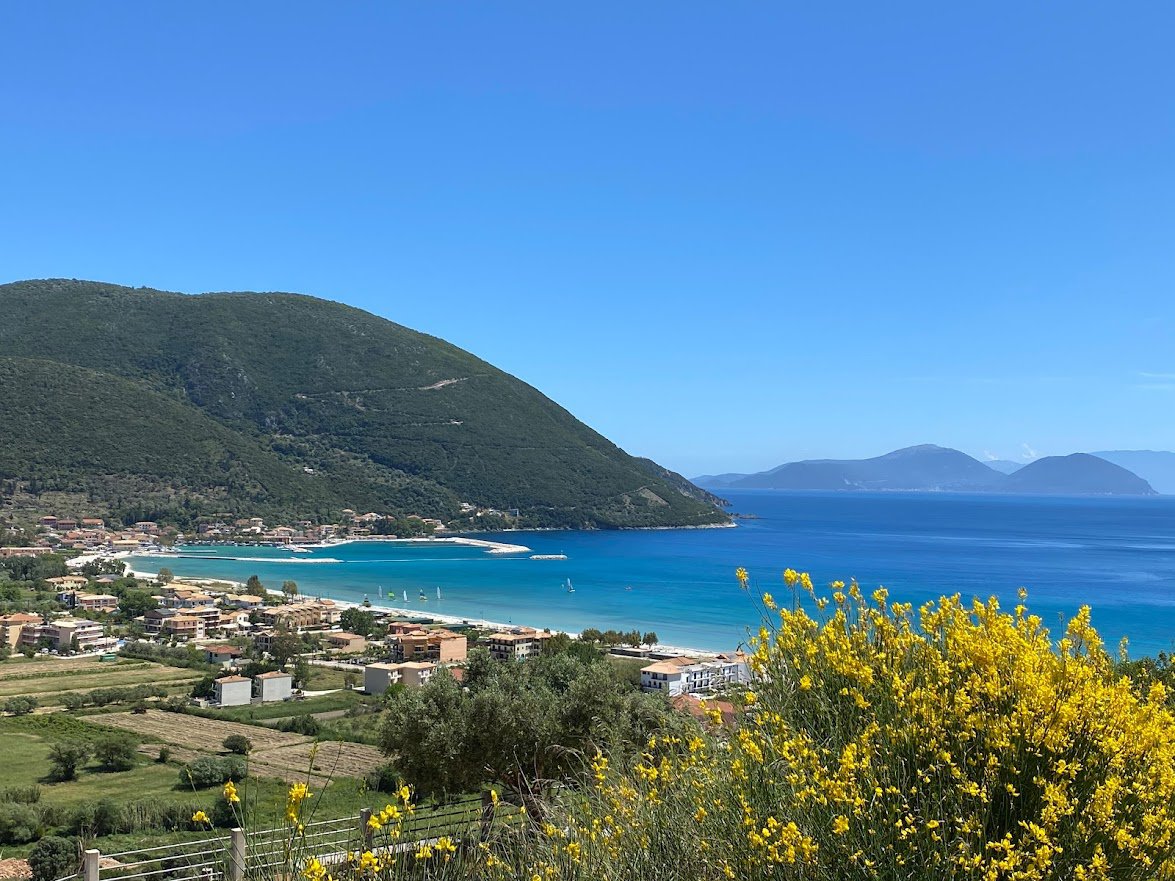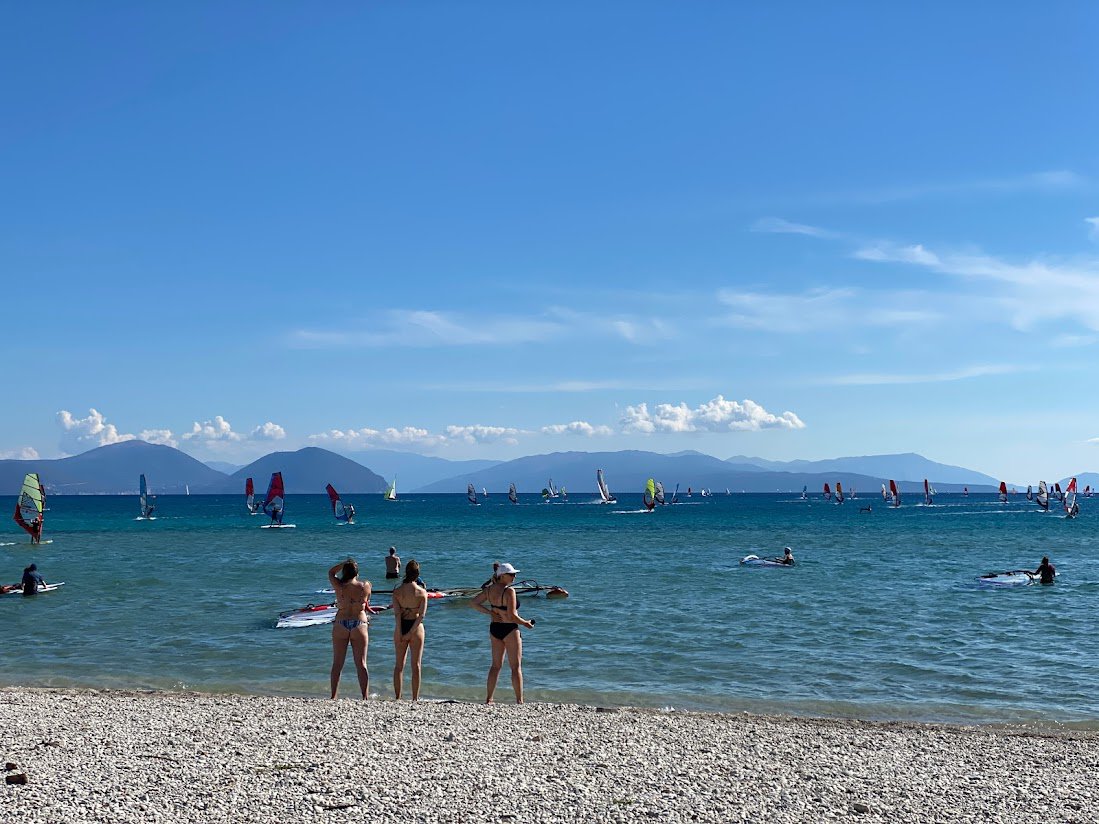 Vasiliki is likely Lefkada's most picturesque fishing village and the heart of the island's sea-sports community. The area is perfect for windsurfing, with shallow warm seas and thermal winds that blow all summer long. It's a great choice for families with children of all ages, easy to reach and with a diverse selection of cafes and restaurants.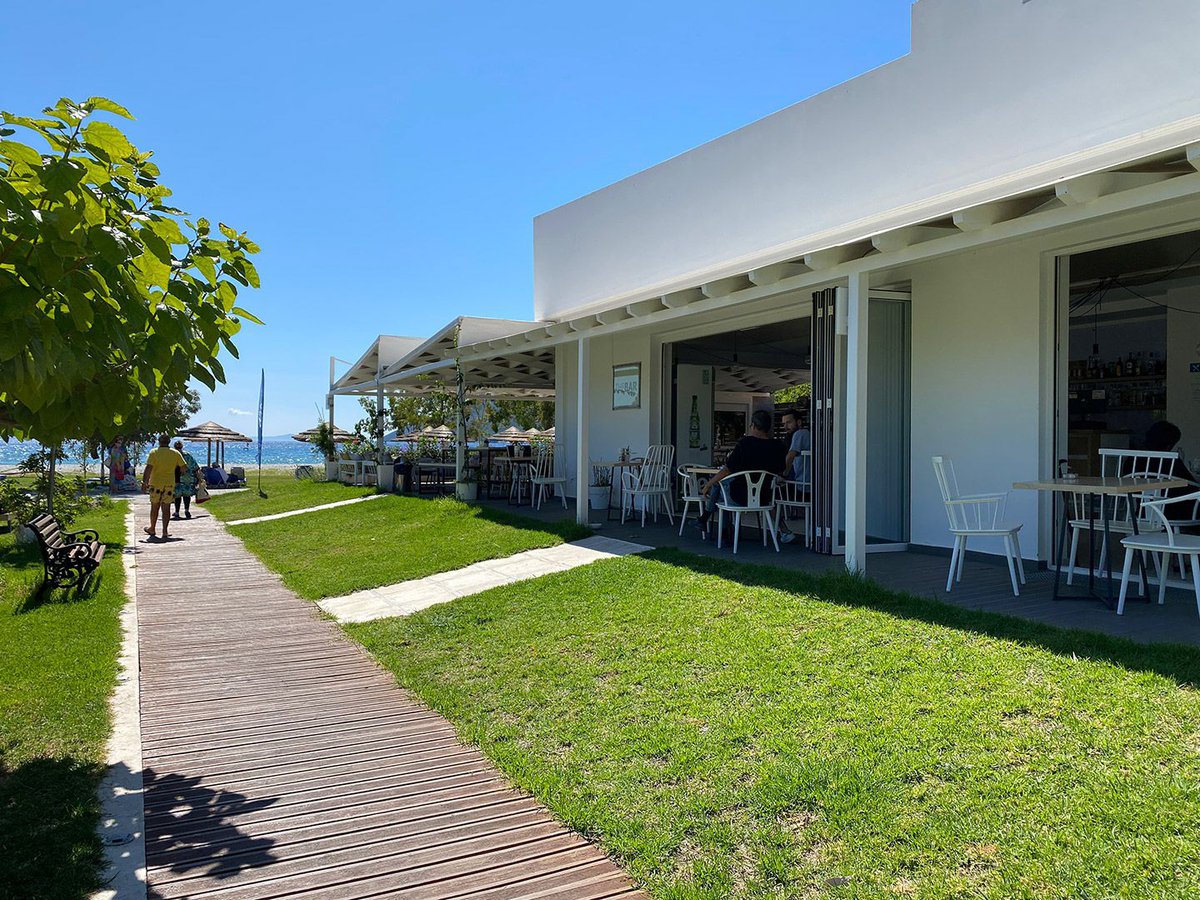 An excellent spot to spend the day is The Bar at Odeon Hotel, where the whole family can swim, play, eat and drink. Delicious snacks, refreshing fresh juices and wide-open spaces of green where your children can run and play to their heart's content while you enjoy the sun, all at this delightful beach bar.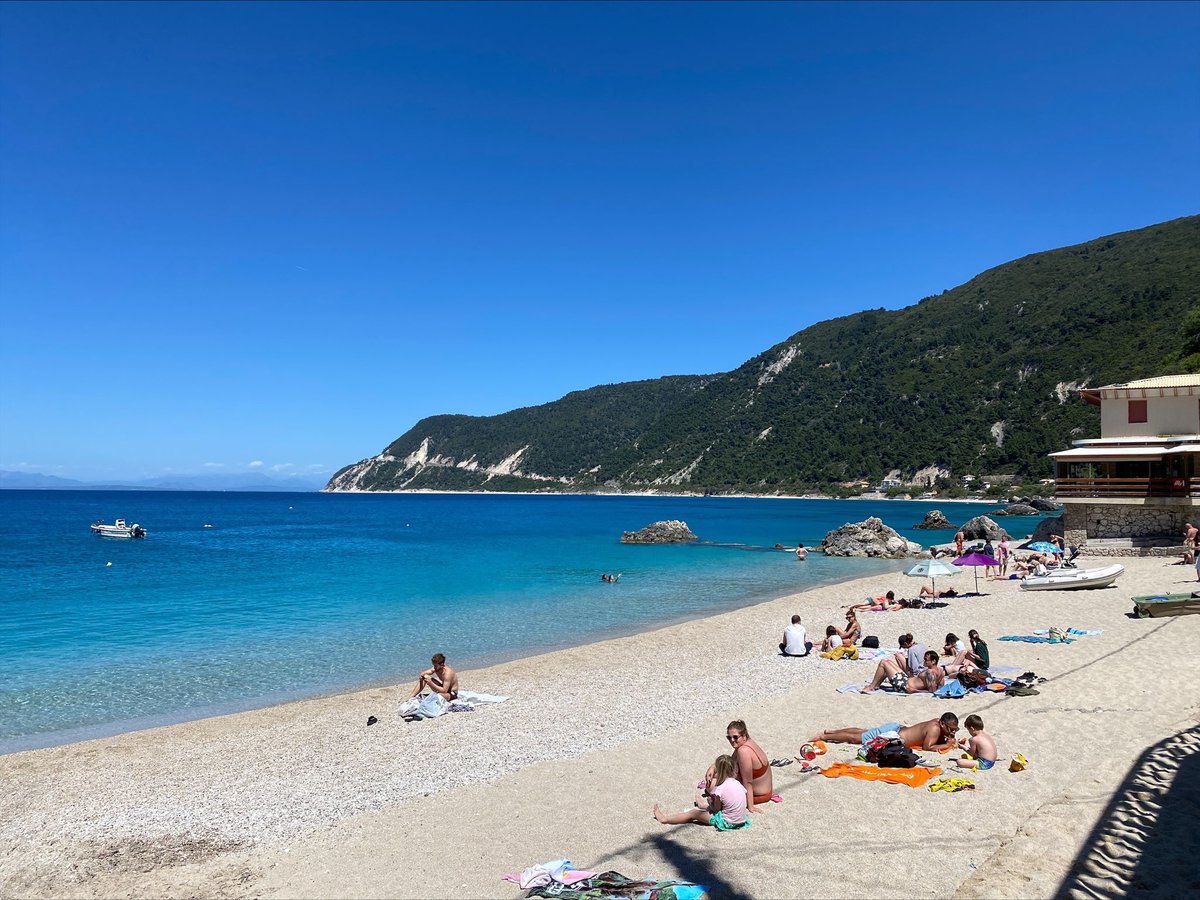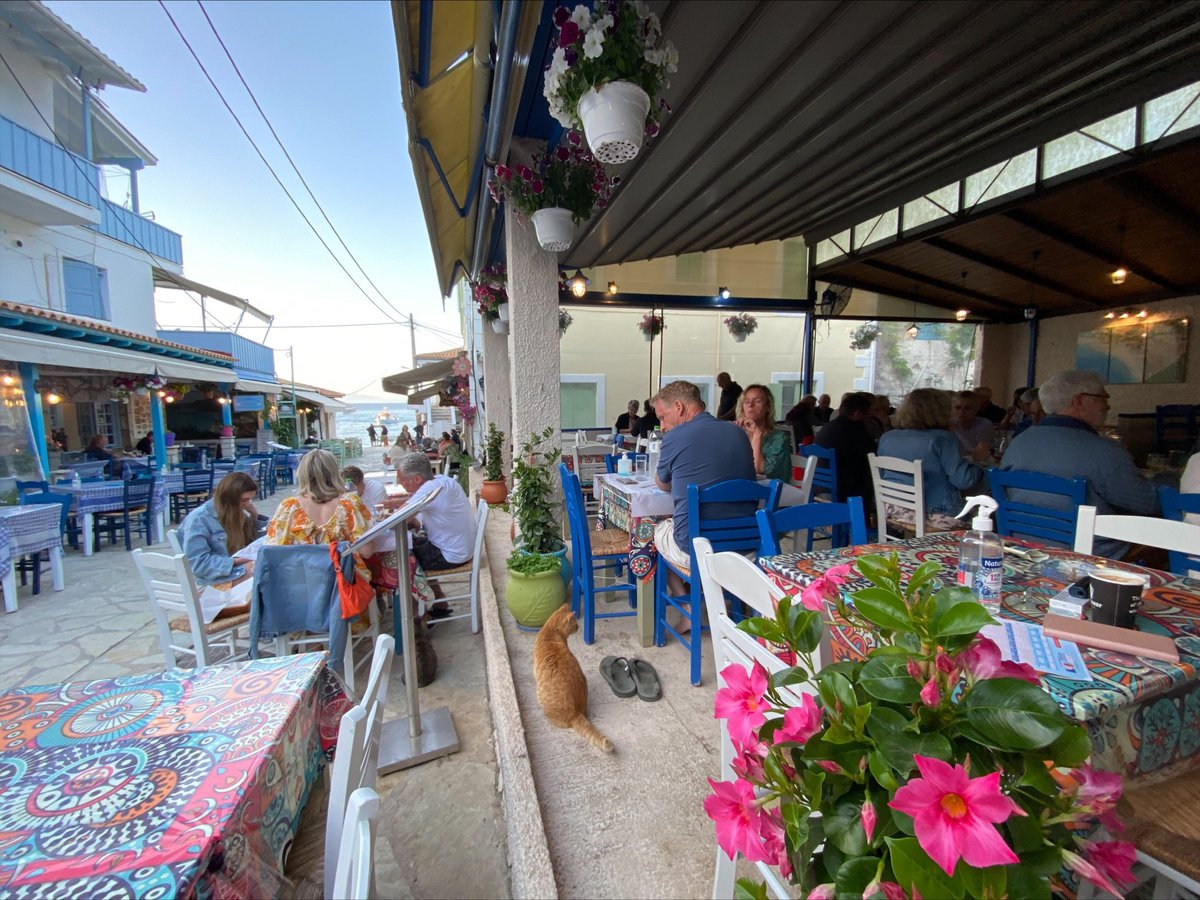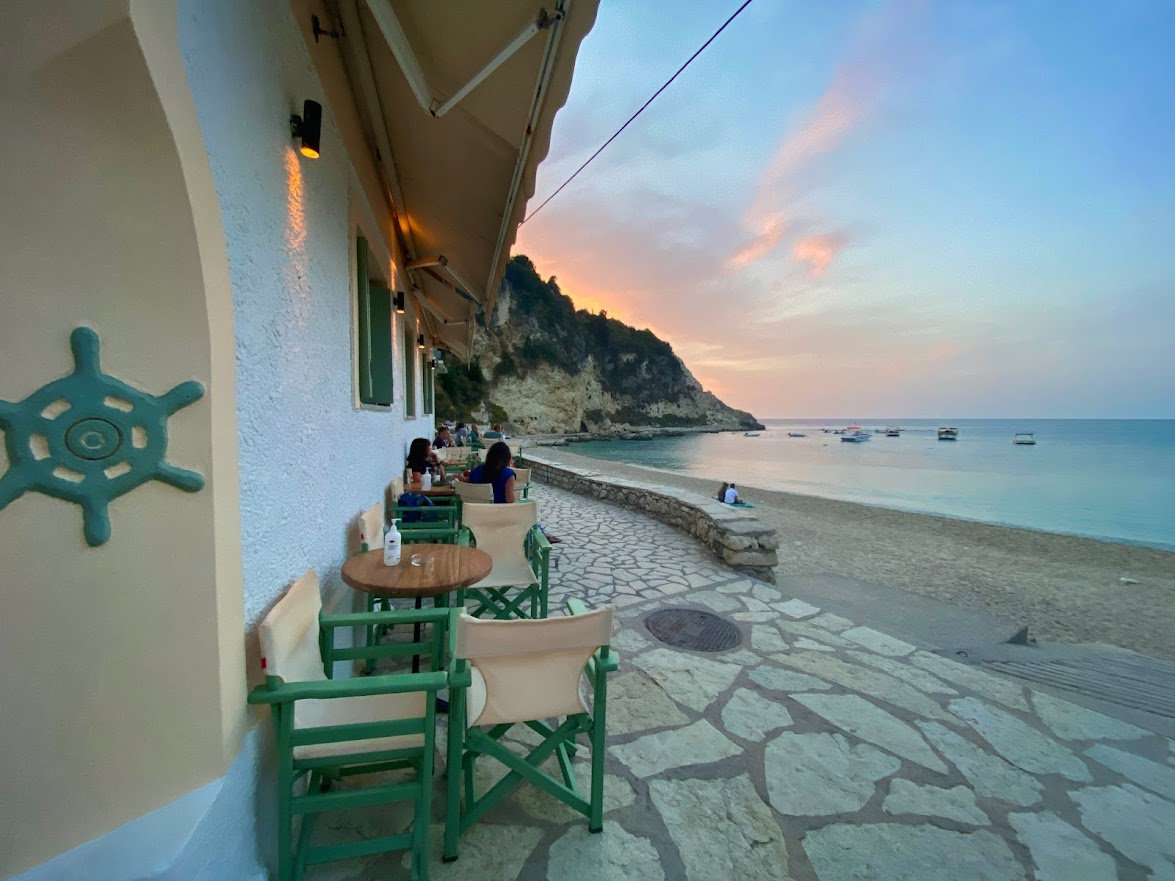 With powder sand and crystal-clear water, calm as a pool, Agios Nikitas on Lefkada's west coast is a beach you'll return to again and again. The lack of umbrellas and sun loungers surely adds to its charm. If you arrive early, head to the left end where you'll find some natural shade beneath the boulder. Otherwise, bring your own umbrella. In the village you'll find everything you need, from minimarkets to adorable little shops plus taverns with delicious food, like O Lefteris, or unconventional seaside cafes like the all-time classic Captain's Corner.
The unrivaled beauty of Agios Nikitas attracts many visitors during the summer months, so if you're visiting Lefkada from mid-July to mid-August, avoid the "peak hours" when it's difficult to park or find a spot for your umbrella. A greener alternative, if you have the option, is to take one of the frequent buses that run along this route.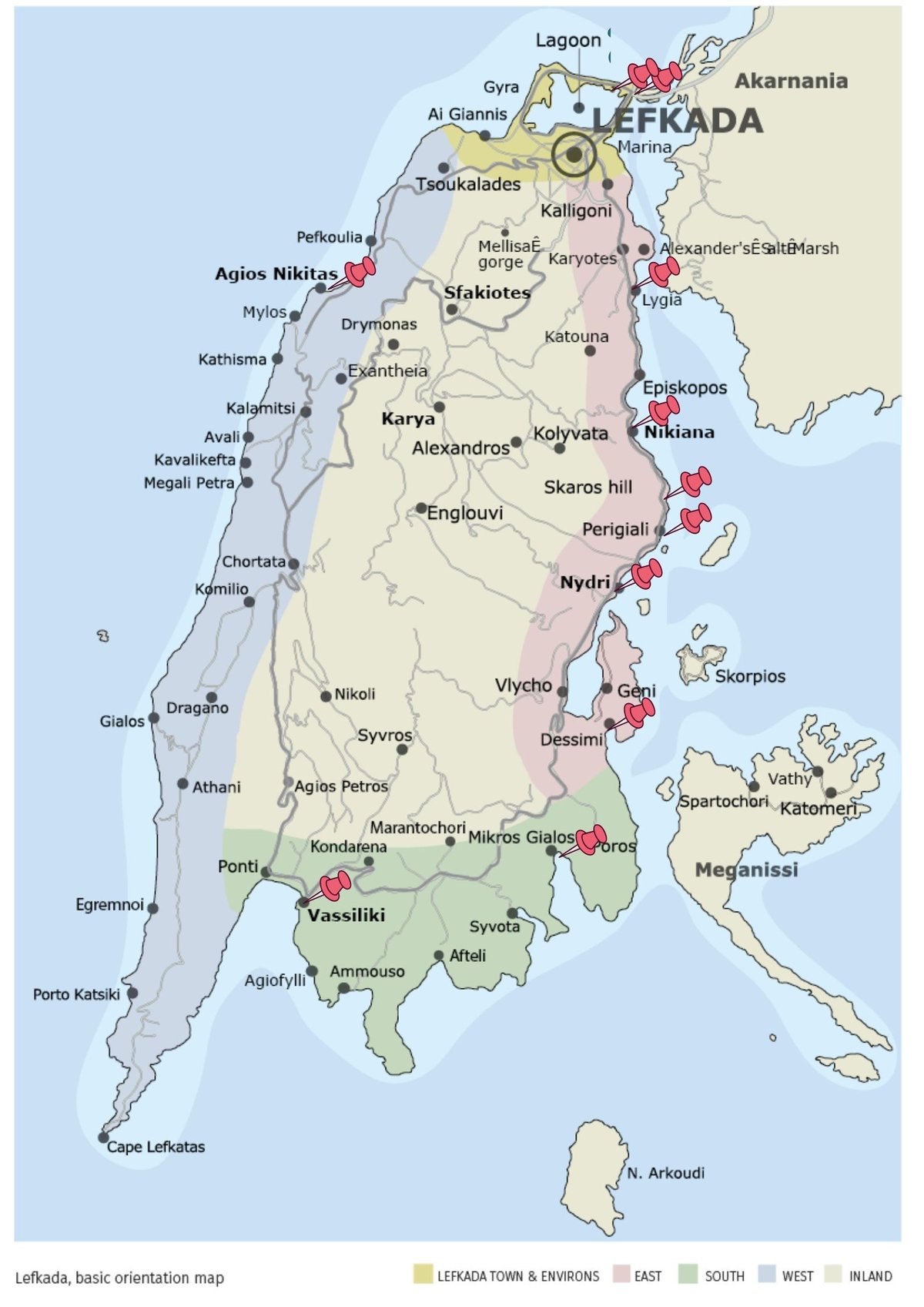 Text: Effie Barla
Translation: Kleo Xirou