September 15, 2023
The last breath of summer is still alive in Lefkada making it a wonderful time for outdoor activities.
Dance, yoga and somatic movement workshop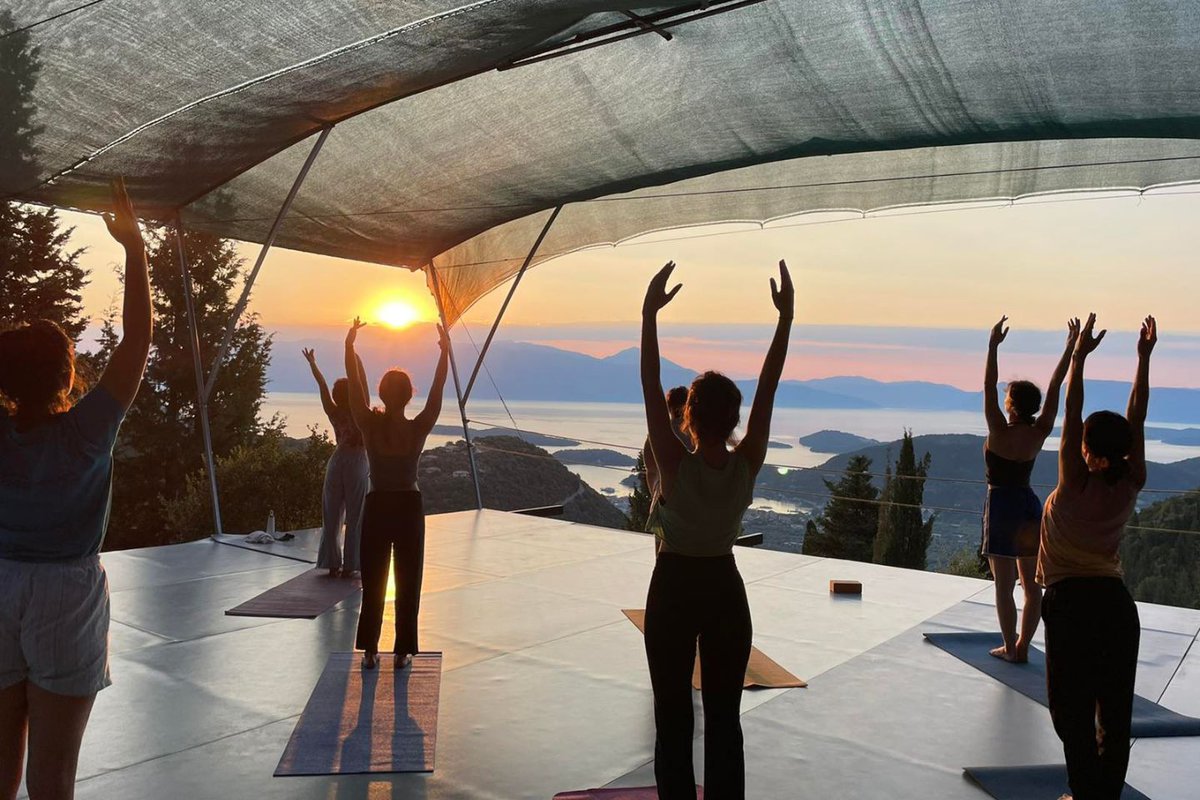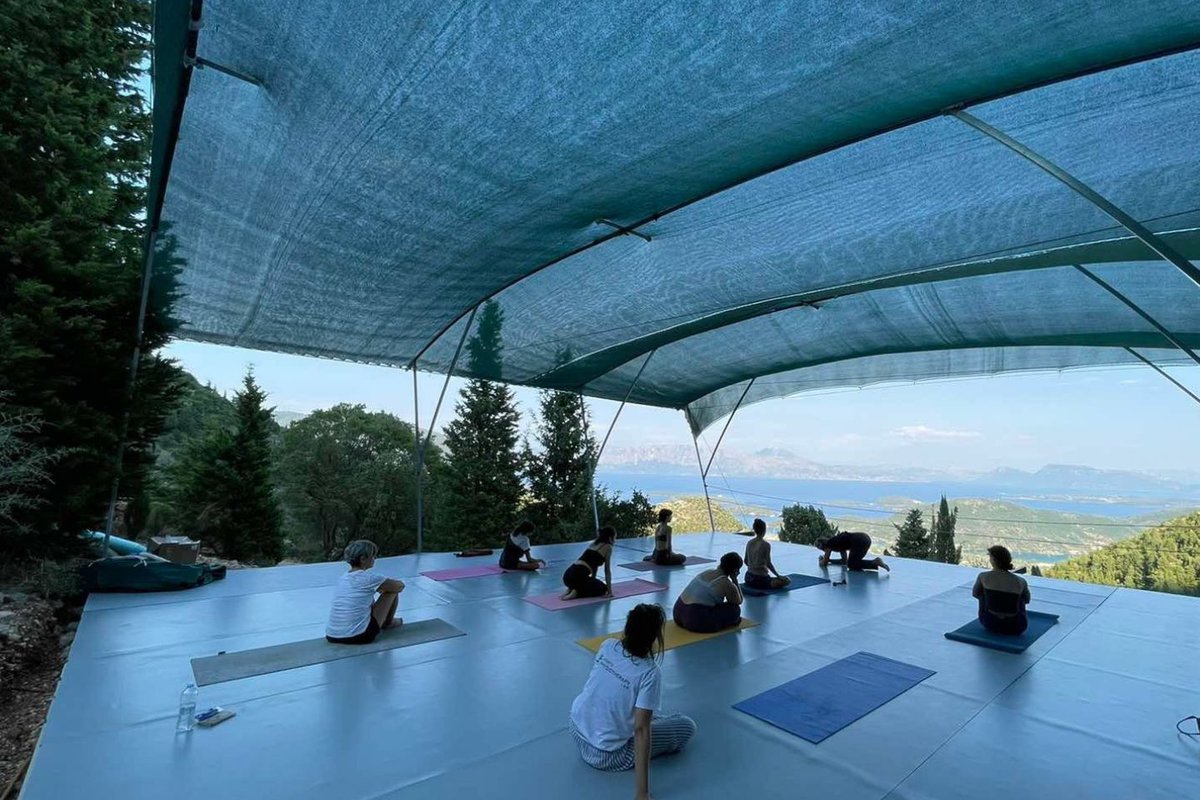 Paleochori is a unique camp and artistic venue hosting some special workshops and retreats for dance and somatic movement. An ideal location that offers peace and quiet for the mind and refreshing energy for the body! In their venue you can find weekly workshops and retreats for somatic movement, dance, and yoga, and practice on an open air platform with a breathtaking view under the guidance of experienced and inspiring instructors! A great opportunity to get in touch with your creativity skills in a non-judgmental, safe space, while being part of a community of people with similar quests.  
Advanced or beginner in movement practices, makes no difference; their retreats are open for anyone who wants to join and have fun, be part of an outdoors adventure and inner exploration. In these classes there is no need to learn any steps nor to conquer any technique. It is about expression, self exploration and enjoyment of free movement. Α series of movements and interactions for everyone to investigate the sensorial self.
17 - 24 September 2023
Weaving Tender Connections- Embodied movement and dance retreat with Natali Mandila & Thalia Ditsa
A week of somatic, sensory and artistic practice! A sensory experience through two approaches inspired by experiential anatomy and the connection between body and artistic experience. Natalie Mandila and Thalia Ditsa meet and coordinate their practices in a joint week of workshops focusing on physicality. They co-create a practical exploration that begins with the study of bodily systems and extends to dance and multimedia performative creation. The workshops are open to people with or without experience in physical and artistic practice.
Find more info here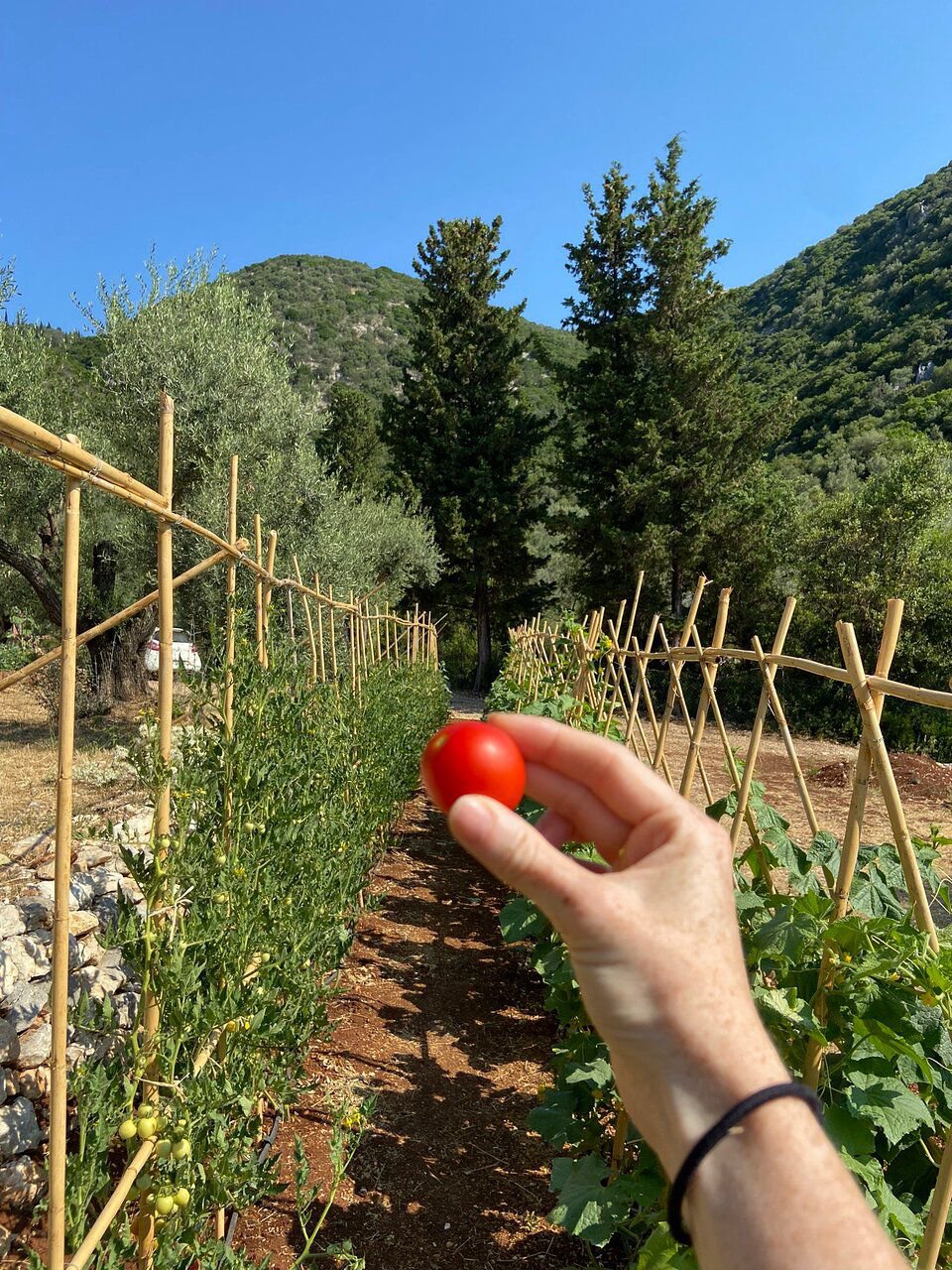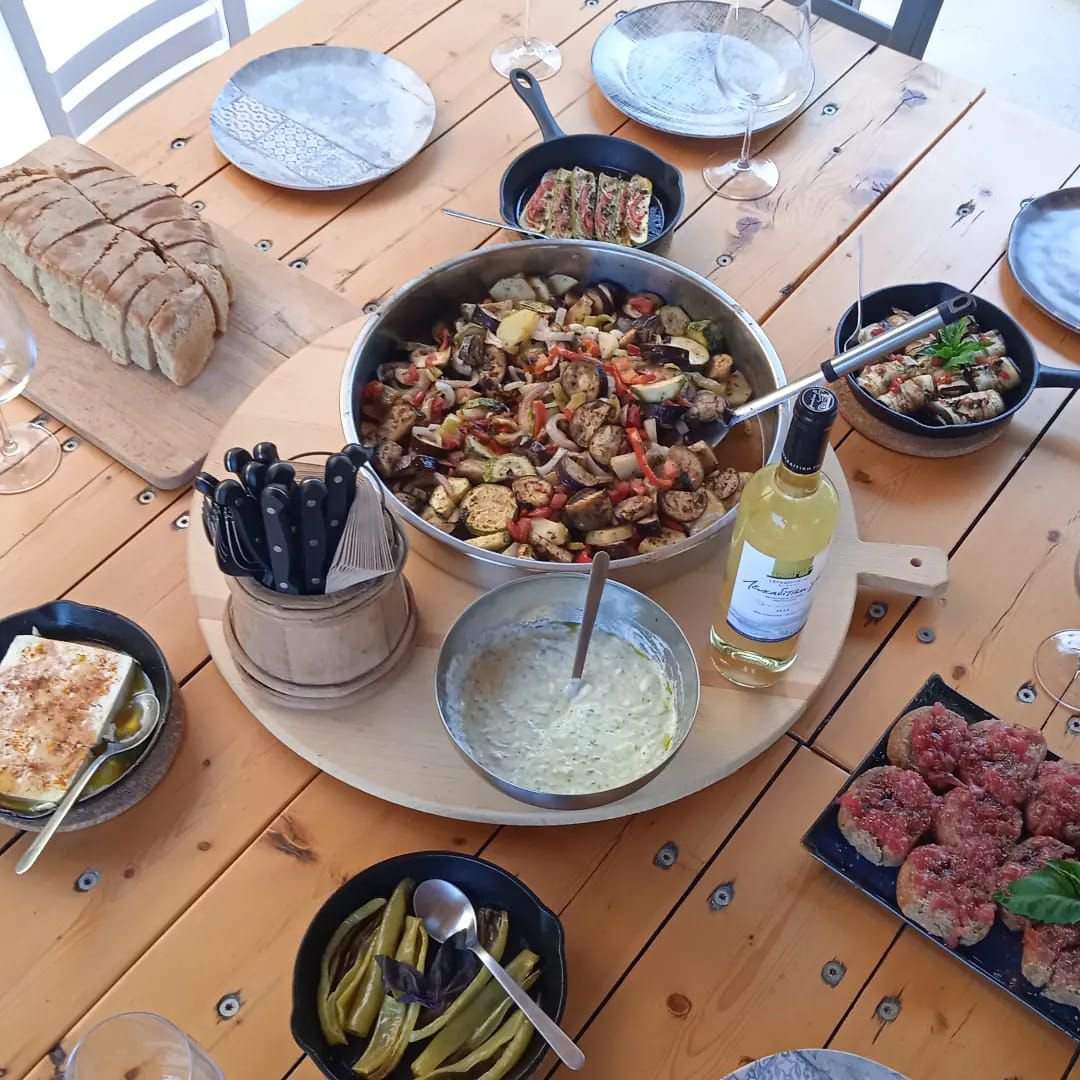 One of the most amusing experiences is to participate on a farm tour at Lefkada Micro Farm where you can discover traditional local farming practices and the flavor of truly fresh organic vegetables and fruits. The farm is open to visitors and offers 3 different farm tours. Popular with young children is the Guided walk & product tasting where the kids get to enjoy access to the vegetable and herb gardens and learn a lot about how organic produce is grown and harvested. They can also walk around the centennial olive grove, discover how the farmers produce premium extra virgin olive oil of medicinal quality and taste seasonal vegetables, olive oil and honey. Inspired by what's in season and growing on the farm, the Experiential Cooking Classes invite you to learn the secrets of traditional Greek recipes. You will have the opportunity to prepare traditional Greek food cooked with the land's local products, experience cooking in their open air kitchen and wood burning oven. If you want to discover all the authentic life on the farm has to offer, join the Farm2Fork Lunch / Dinner. Guests can feel the tranquility of Greek nature, embrace the full experience of simple, seasonal, fresh and very local food and taste one of most mouthwatering and healthy Greek meals of their life.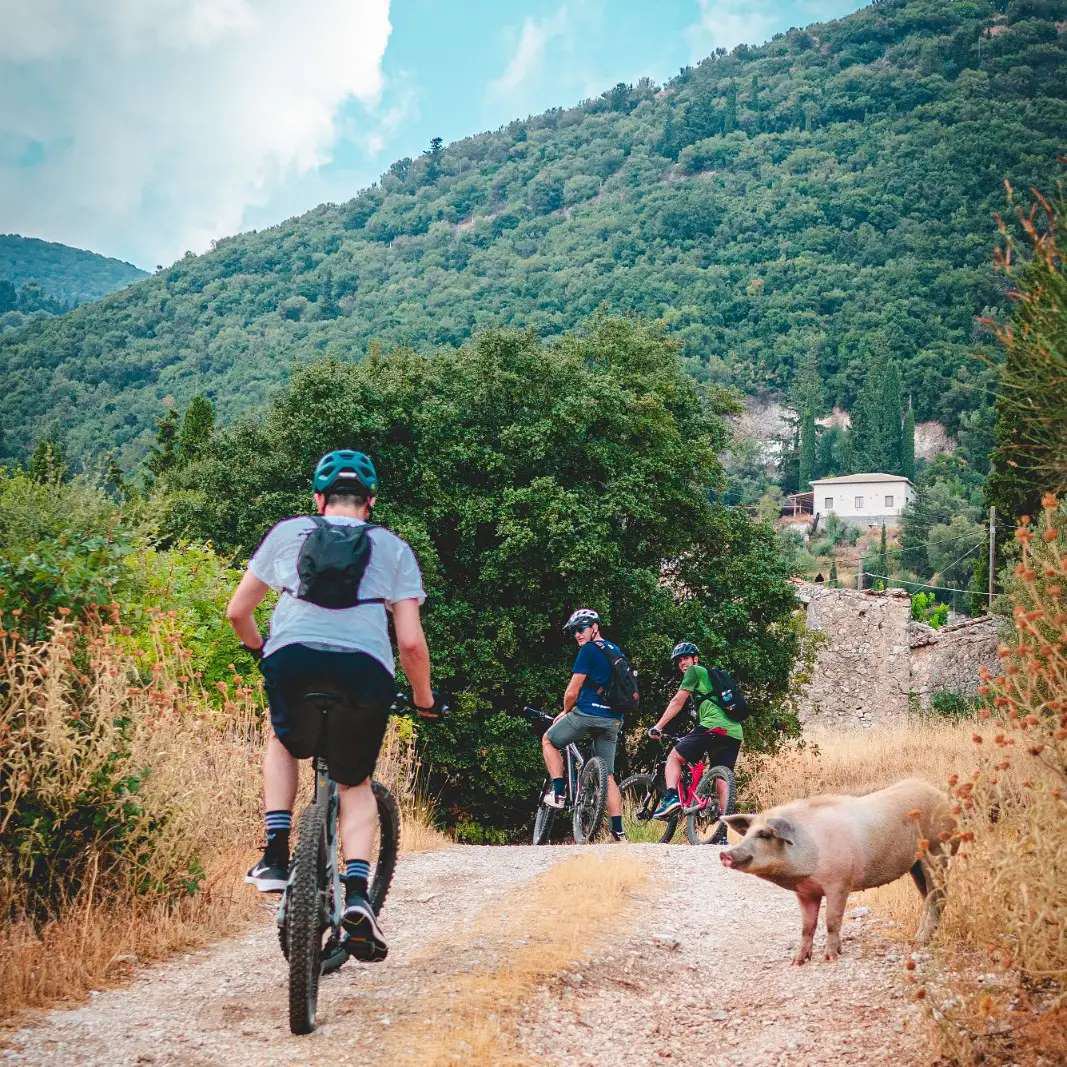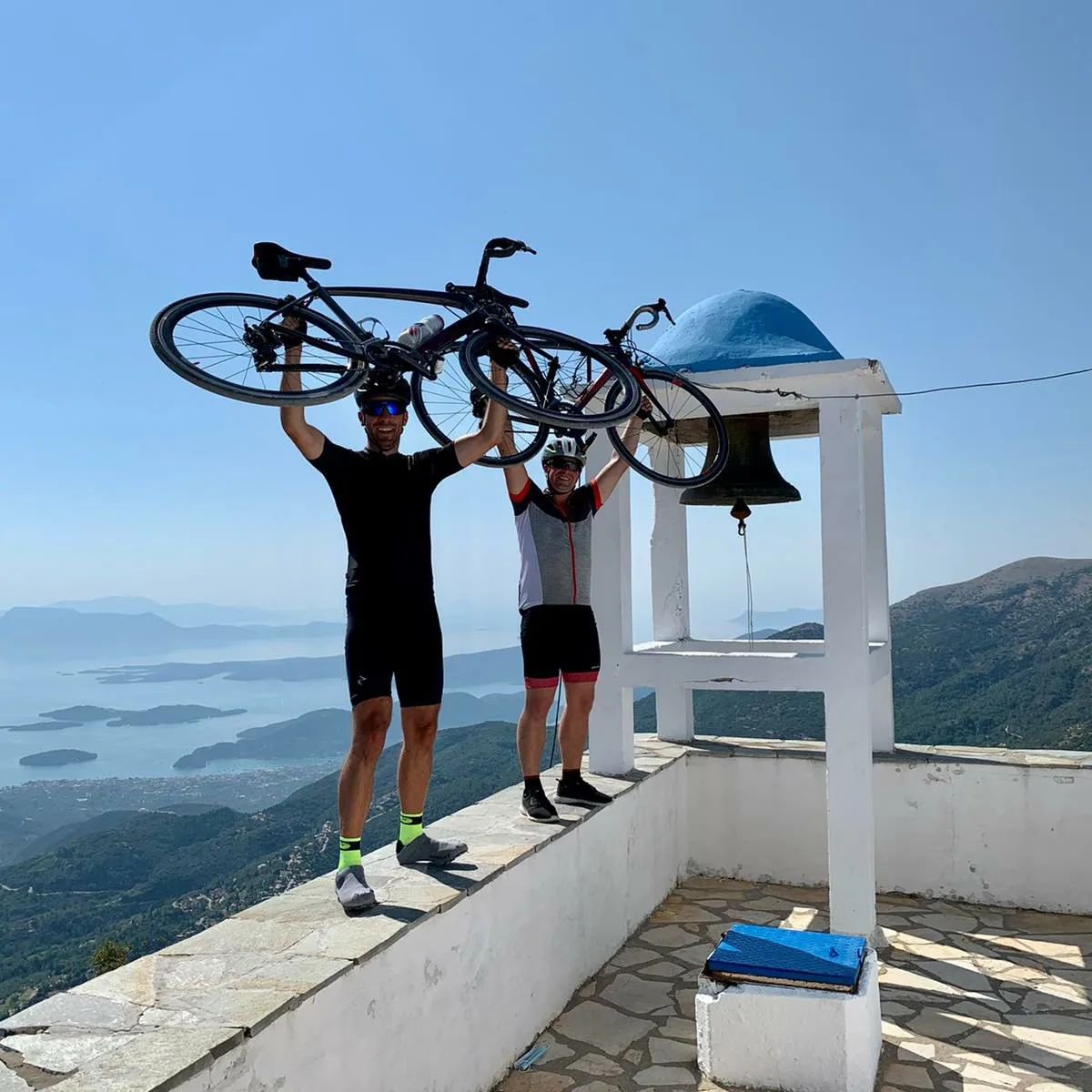 Τhere's something about getting on the trails! Riding a bike is an ideal form of exercise because it is fun, it appeals to all ages and it improves your physical and mental wellbeing. Lefkada's charming mountain and coastal areas offer many routes for mountain biking and the most important, you will never run out of fantastic views! Lefkada has an amazing fall foliage season that peaks around October. The weather remains pleasant well into September and October but it gets slightly colder day by day. Little by little the leaves are starting to change color and the villages of Lefkada which are carpeted with yellow and orange fallen leaves, look like a postcard.
Get Active | Mountain Biking in Lefkada
Wildwind Adventures | Mountain Biking
Petali: the ideal destination for every cyclist
BONUS! CHECK ONLINE DESTINATION LEFKADA GUIDE
This comprehensive and elegant guide will help you plan your trip to Lefkada. It includes useful tips for the visitor, rich photographic material, suggested excursions in Lefkada and the surrounding areas, amazing audiovisual material such as videos and slide shows and suggestions for accommodation, boat/ yacht rentals, gastronomy, alternative activities, entertainment, shopping, car rentals and more.