September 12, 2022
Visiting Lefkada in autumn reveals a slower pace of island life: it is still warm enough to swim in the crystal waters of the Ionian sea and you can also experience the whole island like a local, without the heat and the large crowds.
Discover Lefkada's History and Culture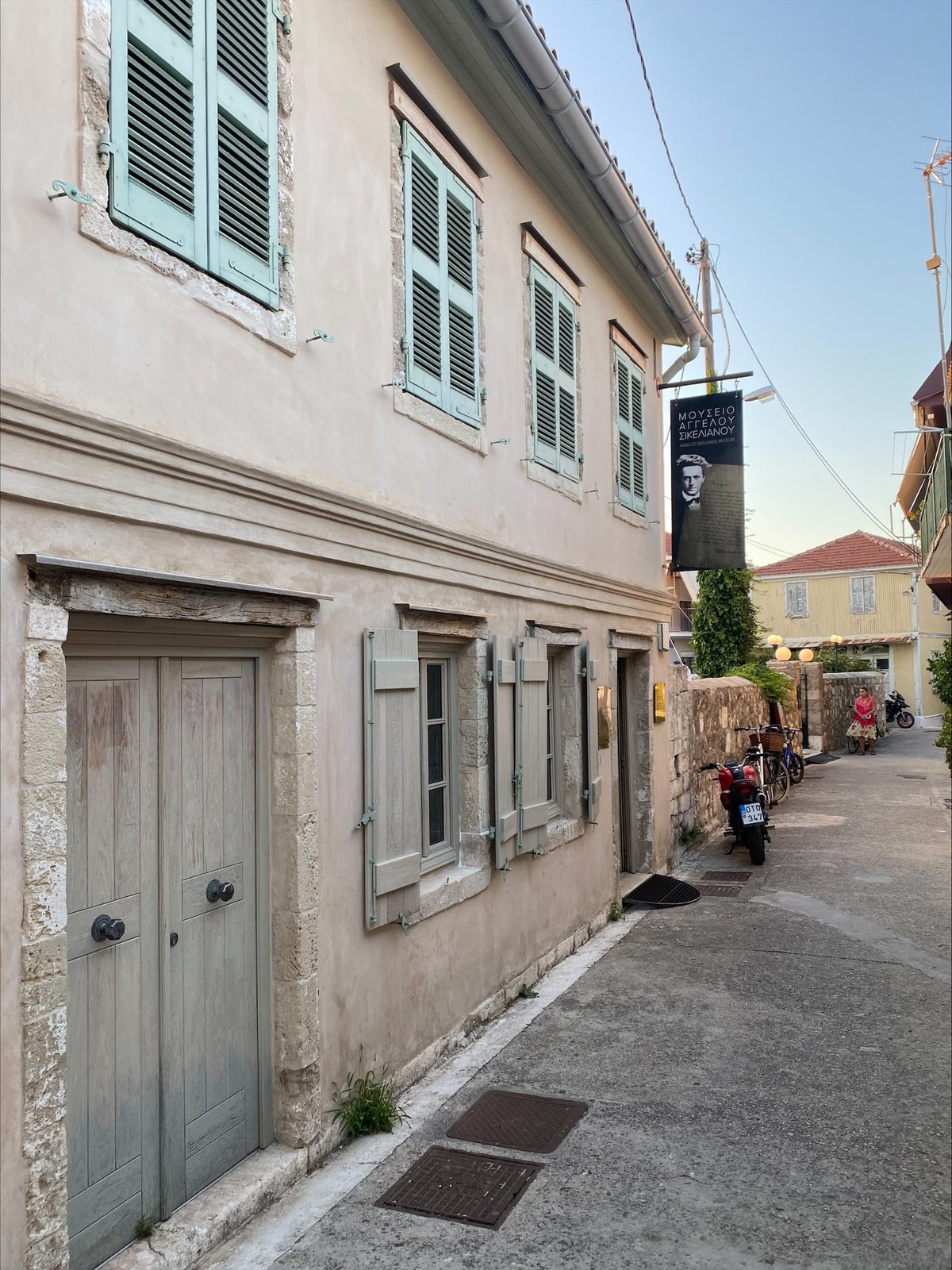 While wandering through the streets of Lefkada, you will come across enchanting museums and historical sites that bear witness to the city's rich cultural heritage. First stop, the Castle of Agia Mavra (or Santa Mavra), a place that played a conclusive role in the island's history. Built -probably on the site of an ancient temple- in the 14th century by the Venetian ruler Giovanni Orsini, it changed hands several times due to its strategic position and strength and it has seen many alterations over the years. Next stop, the Archaeological Museum of Lefkada, which is housed in the building of the Cultural Centre in Lefkada Town. The museum's collection covers a large chronological period, stretching from the Paleolithic times till the end of the Roman era. The Lafcadio Hearn Historical Center as well as the Folk Festival Museum are housed in the same building. The first is dedicated to Lafcadio Hearn, the national poet of Japan who was born in 1850 in Lefkada and the second displays several memorabilia that are connected to the long trajectory of the International Folklore Festival. Angelos Sikelianos Museum -which ought to be on your must-see list- completes the experience of getting familiar with Lefkada's unique and fascinating culture. The real attraction of Angelos Sikelianos museum is that it traces all the pivotal moments of the world renowned poet through special exhibits, rare editions and manuscripts, photographic material, films
Hop on a bike and explore Lefkada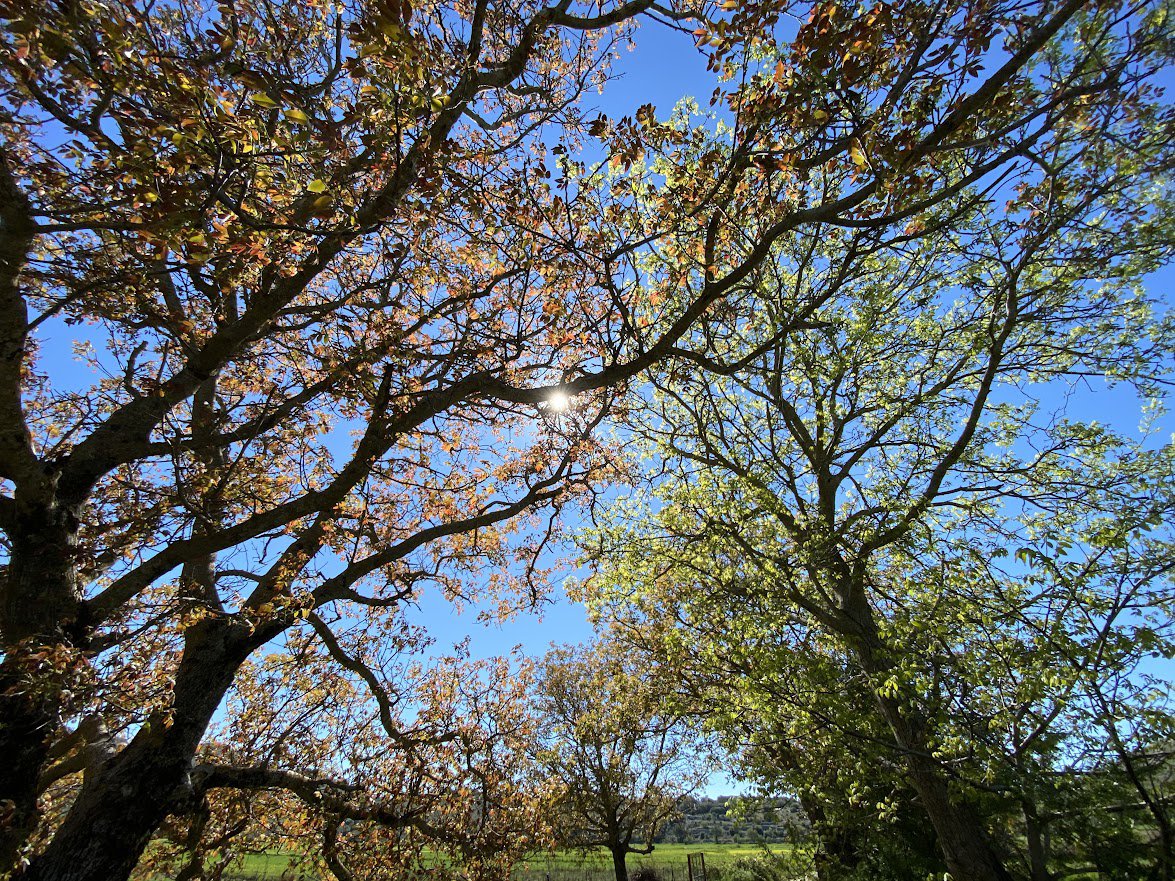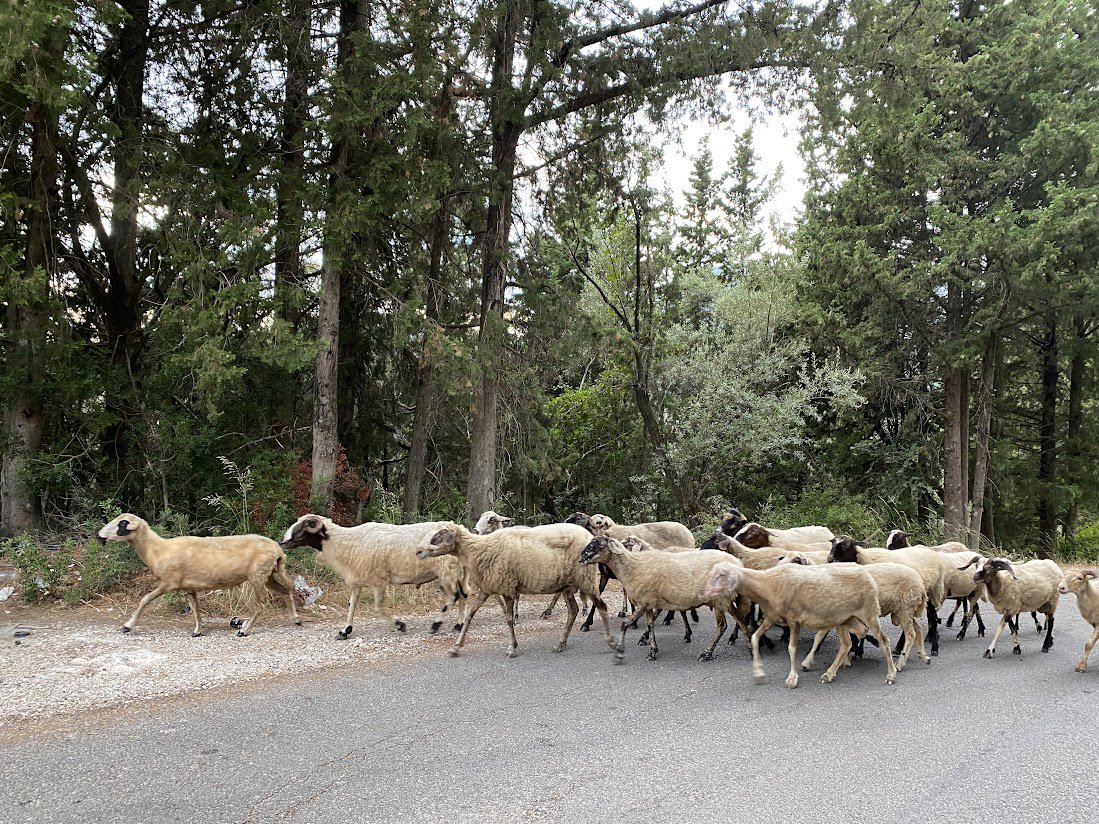 Autumn is the best time of the year to get out on your bike and enjoy the colorful fall foliage that nature creates. The weather gets slightly colder day by day (well, to be honest, it's still hot enough but at least the days of insane heat are gone), gradually the leaves are starting to change color and the villages of Lefkada which are carpeted with red, yellow and orange fallen leaves, look like a postcard. Moreover Lefkada's landscape offers charming variations and thus bicyclists will have the opportunity to spot lacy shores, charming small villages, unique chapels and mountain tops with awe-inspiring view to the azure Ionian sea on their way.
Get Active: Mountain Biking in Lefkada
Petali: the ideal destination for every cyclist
Continue reading: Five alpine villages in Lefkada you'll fall in love with
Savor the island's gastronomy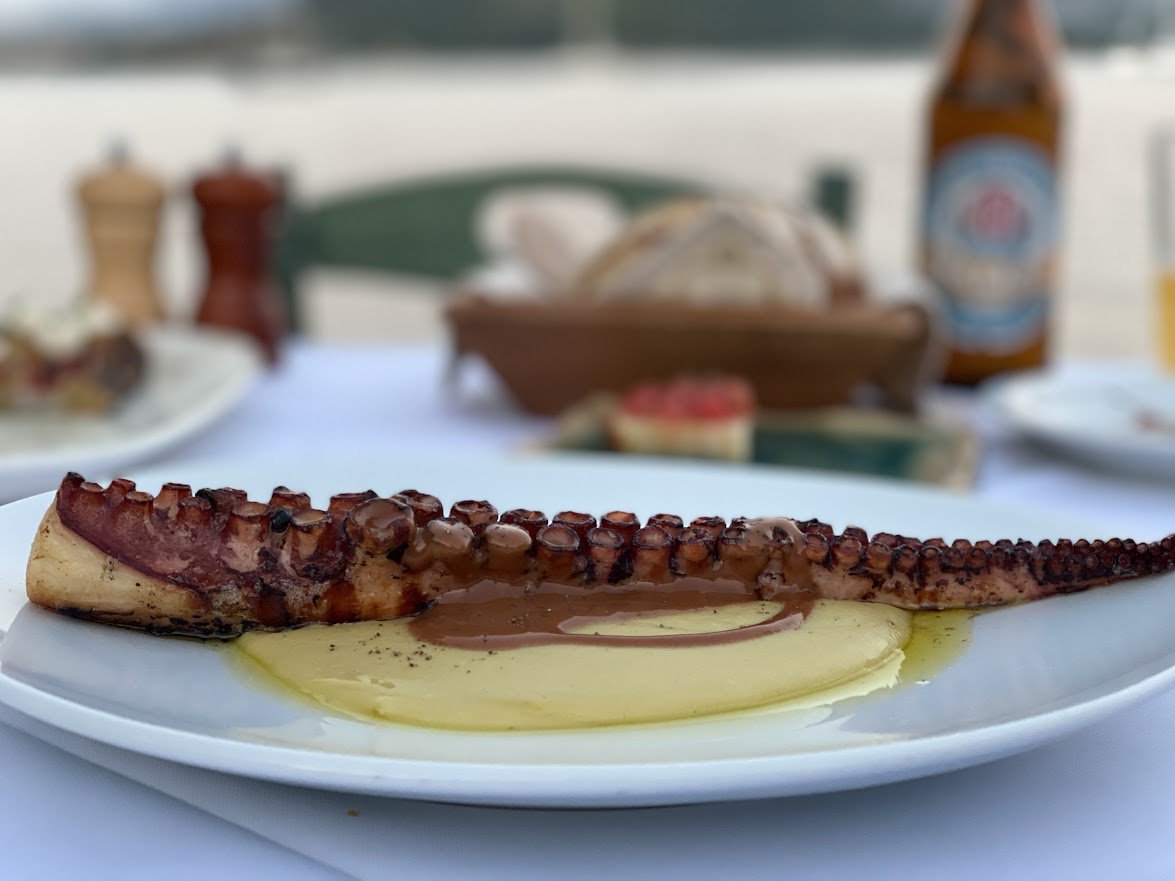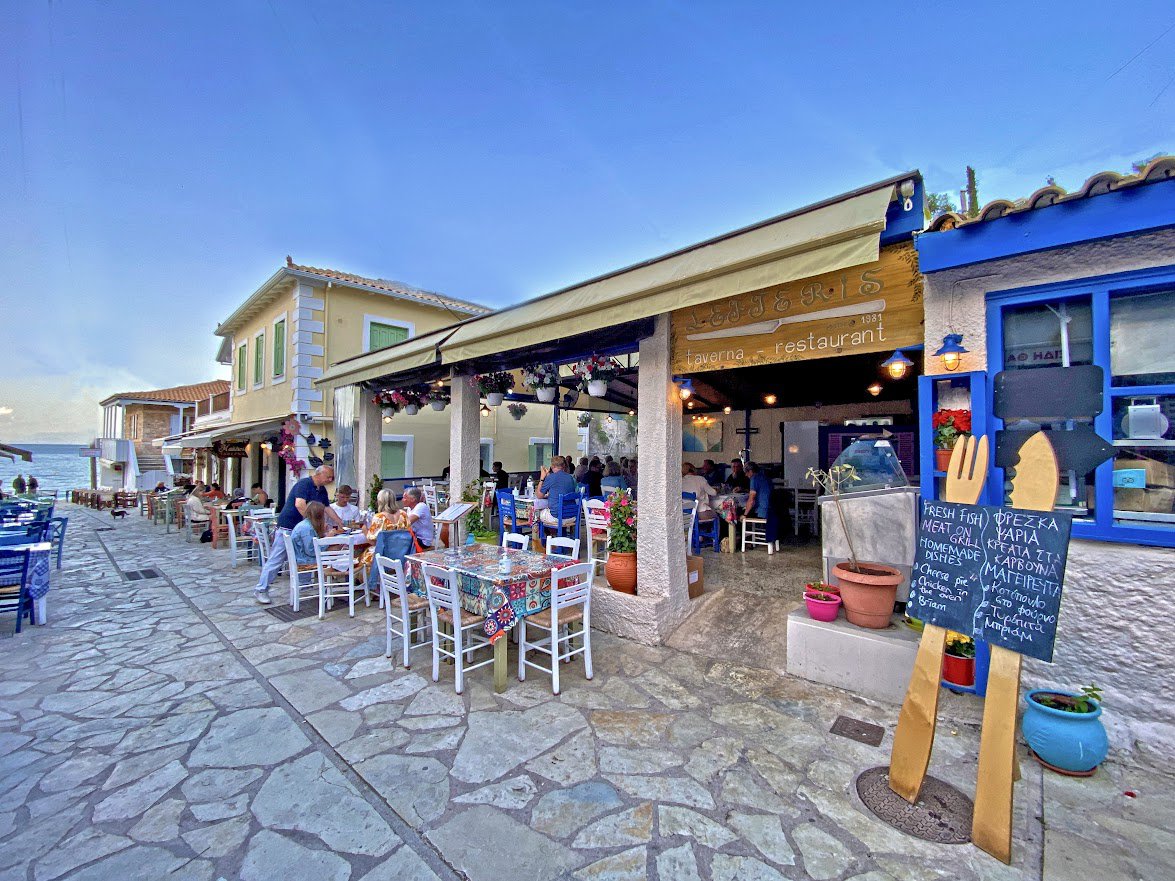 Besides its breathtaking beaches, its natural wonders and its cultural heritage, Lefkada is also well known for its rich and delicious cuisine. Here, you will find exceptional taverns, cozy ouzeri and wonderful restaurants with laidback atmosphere and spectacular dishes. Most restaurants stay open through September and October so you will have the chance to get to know Lefkadian hospitality and to taste yummy Greek food. Once here, you should try several traditional dishes including the famous lentils of Englouvi, cuttlefish cooked in its ink, sofigado, savoro, olive oil pie and more.
Continue reading: Where to eat in Lefkada town- our top recommendations
9 restaurants with amazing views in Lefkada
Just like mom's: amazing restaurants in Lefkada
Yes, you can still swim in the sea in autumn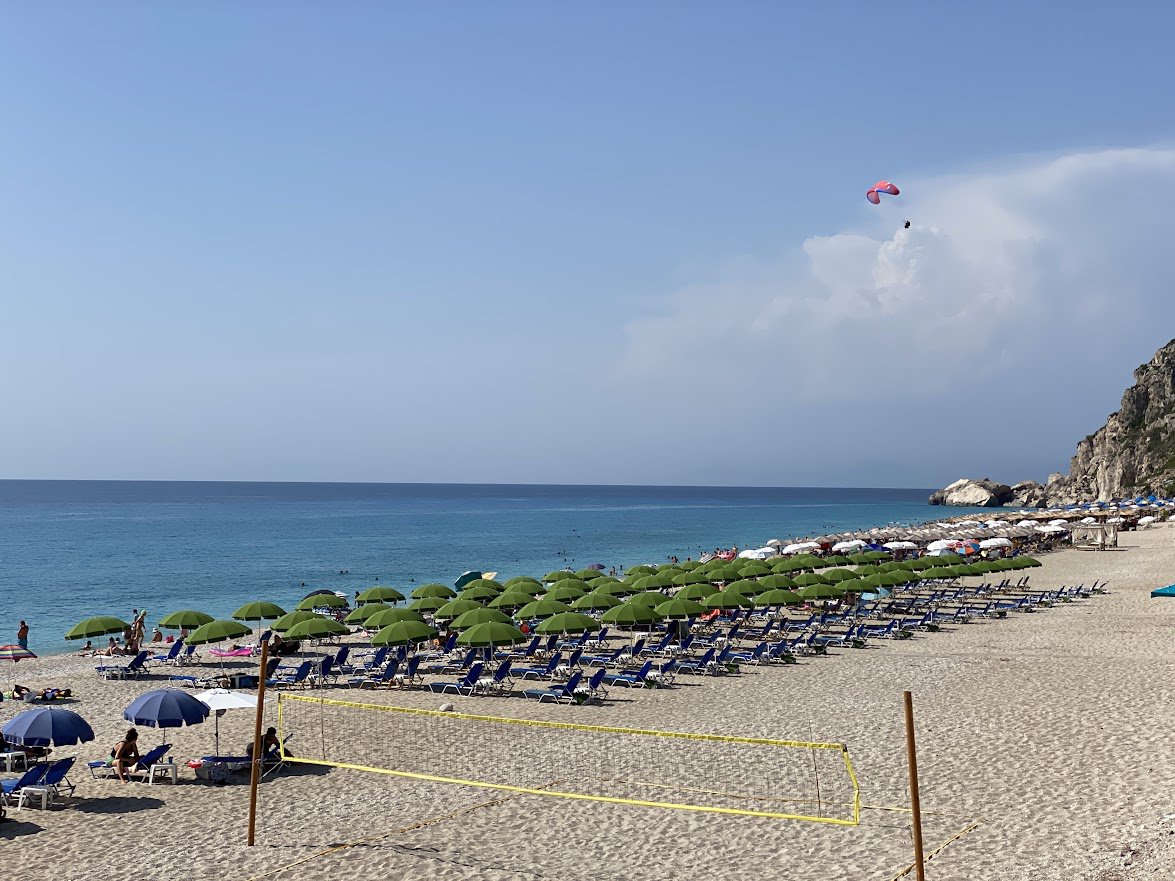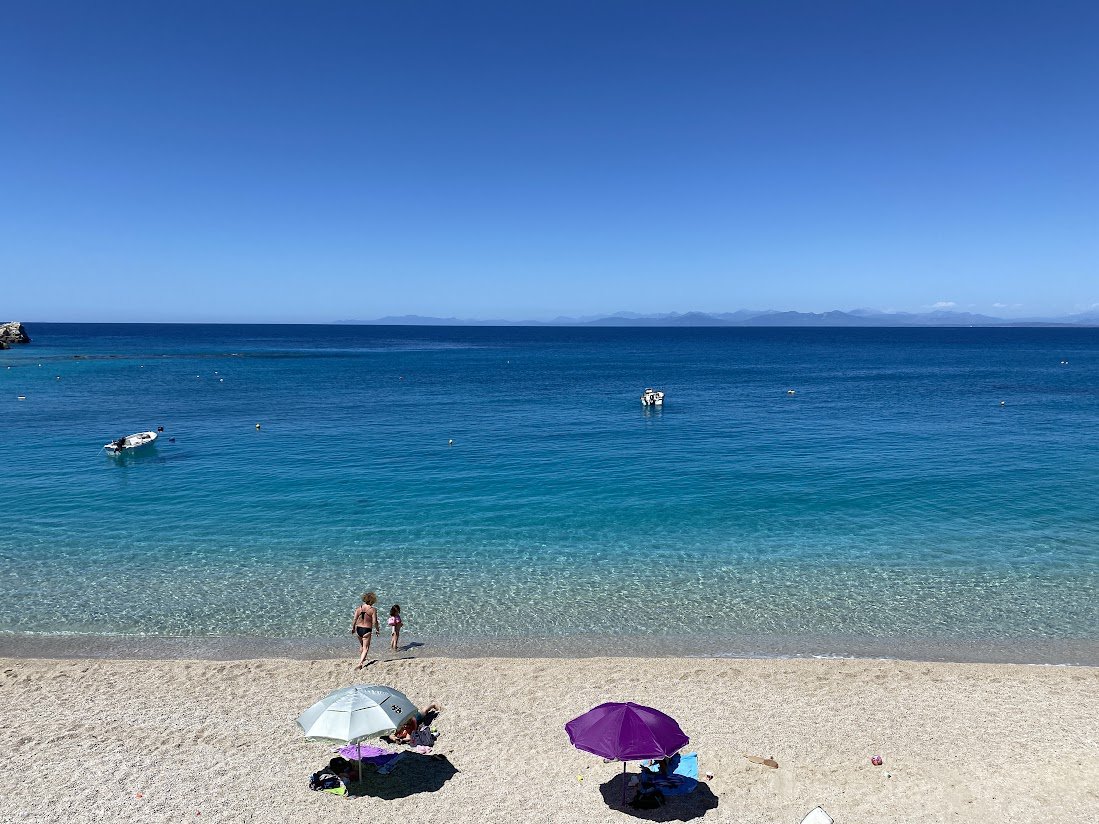 Autumn is probably the most pleasant season to swim in Lefkada as the sea develops a very pleasant temperature. It is also a magical time to sail and visit some astonishing places close to Lefkada like Meganissi, Kalamos and Kastos. The weather in the island is delightfully warm during the day, with a light sea breeze blowing from time to time. Moreover, as we mentioned before, autumn is when Lefkada is at its quietest so, you will enjoy gorgeous beaches like Porto Katsiki, Egremni and Kathisma with undisturbed peace. However keep in mind that autumn can be accompanied by some rain, known as protovrochia (the first rainfall of the season), so take an umbrella with you as well as a jumper.
Yoga & Massage Autumn Retreat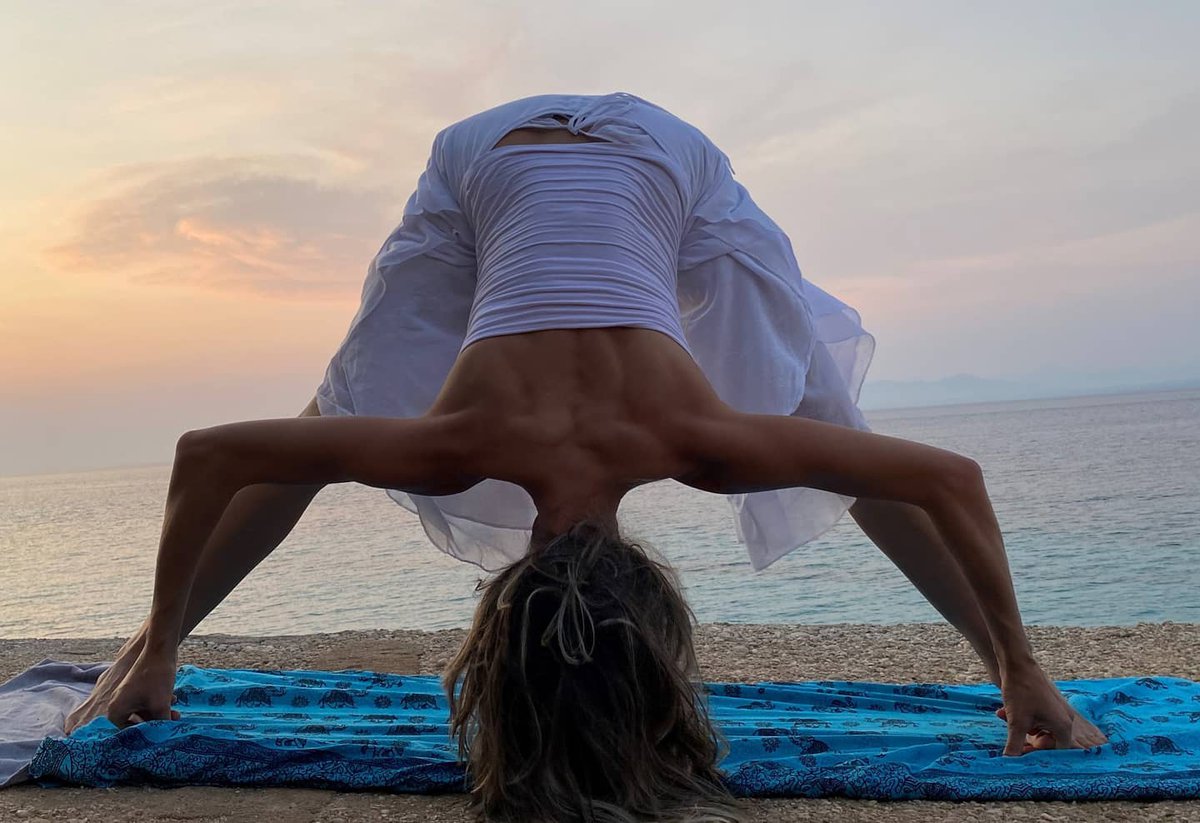 Rejuvenate your body and mind by joining the Yoga & Massage Autumn Retreat in Kastro Maistro, nearby the beach of Agios Ioannis. Each morning begins with pranayama and meditation to help cleanse our mind and connect with our inner self. A variety of yoga classes and massage workshops twice a day create the perfect opportunity to work on your flexibility and strength but also provide you with simple massage techniques to take care of yourself and others in your daily life. Throughout the group sessions you receive regularly the touch of Thai massage by your instructor while an individual 30' Thai massage treatment makes also part of your retreat experience.
Elli Kamilali is an experienced yoga instructor (E-RYT 200 Yoga Alliance) and a highly trained Thai massage professional (Old Medicine Hospital, Chiang Mai - Lotus Palm, Montreal - Thai Hand, Amsterdam). She offers yoga classes accessible to all, with modifications and props, and massage treatments tailored to individual needs. She is the author of the book Thai Massage Handy Techniques.
Special guest: Elli's colleague, friend and "Thai massage soul mate" Julia Planicka from Vienna. Julia will give a Detox workshop. She will also be available for Thai massage treatments bringing along her special Tok Sen tools and skills! 
Classes are instructed in English. Elli speaks also Greek and Italian. Julia speaks also German. 
Get a special deal for the first Yoga & Massage retreat in Lefkada and receive 10% off the next retreat! Locals can also join the retreat sessions for 15€/session. 
4 days/3 nights, 13-16 October
5 days/4 nights, 9-13 October
8 days/7 nights, 9-16 October
Or select the dates that suit you best, within the 8 days of the retreat, and contact Elli to plan your individual package.